Veggie-stuffed omelets, sunny-side-up eggs wrapped in flaky puff pastry, fluffy quiche—once off limits to vegans, these egg-forward dishes are often on the menu come Easter brunch. This year, we're recreating these holiday essentials, alongside other brunch staples, using plant-based ingredients for an unforgettable Easter Sunday feast. Grab your aprons because it's time to finalize your holiday menu with these 14 irresistible sweet and savory vegan recipes, but first, let's take a look at Easter traditions.
Easter traditions
Easter is a Christian holiday that commemorates the resurrection of Jesus Christ, which took place three days after he was crucified by the Romans. The holiday concludes Lent—a 40-day period of prayer, charity, and abstaining from meat on Fridays. Easter celebrations include attending mass, and families will often gather for a holiday feast. Traditionally, Easter dinner entrees vary between ham or lamb. Egg-forward sides such as deviled eggs make for popular Easter appetizers and vegetable dishes are common sides.
Easter brunch is another popular way to celebrate the holiday. Thankfully, there are a thousands of egg-free, vegan recipes to create an Easter brunch feast for all to enjoy.
Vegan recipes for Easter brunch
Whip up these 14 vegan Easter brunch recipes to keep you going come the Easter egg hunt.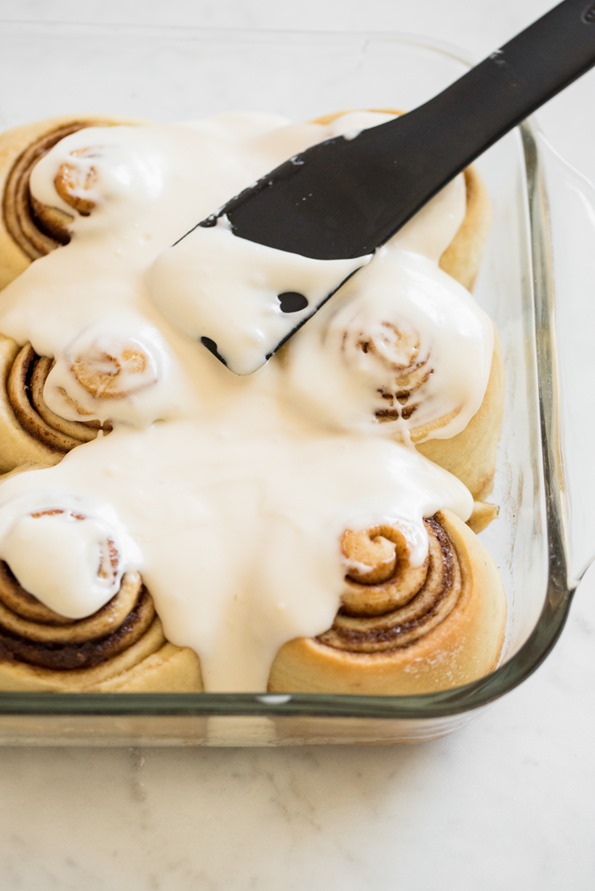 Oh She Glows
1 Make-Ahead Cinnamon Rolls
This foolproof recipe doesn't sacrifice that classic cinnamon roll experience we all know and love, and the author's additional tips for prepping these the day before means you can wake up and bake fresh-out-of-the-oven rolls with minimal early-morning messing in the kitchen.
Get the recipe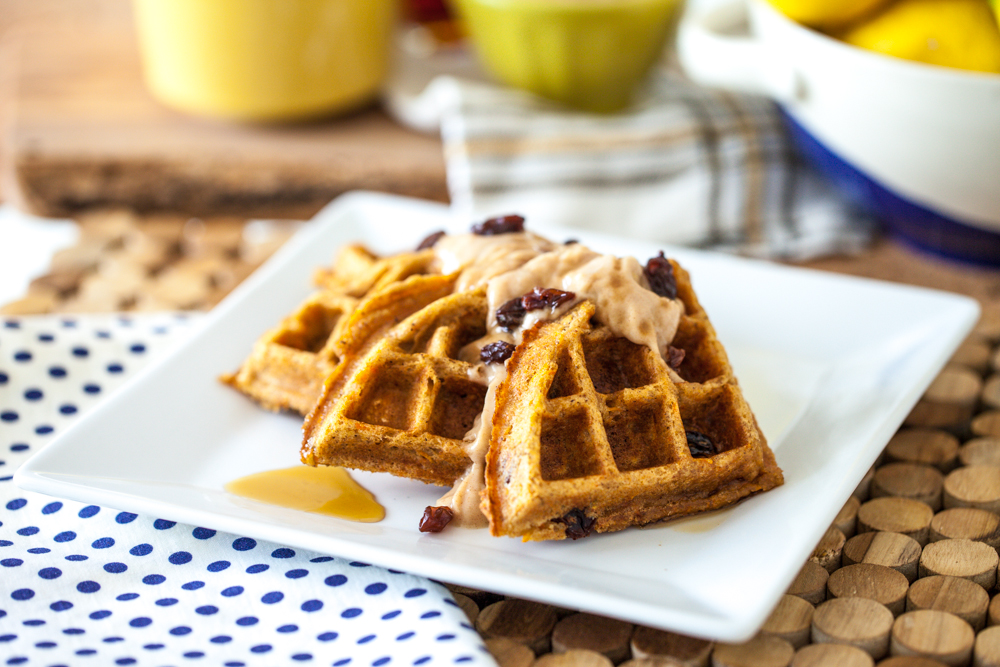 Keepin' It Kind
2 Carrot Cake Waffles With Cinnamon Maple Cream Cheese Spread
These moist and fluffy homemade waffles are given a springtime twist with grated carrots and plump raisins—the result is like carrot cake but in waffle form. Top them with cinnamon maple cream cheese frosting and you'll be in dessert-for-breakfast heaven.
Get the recipe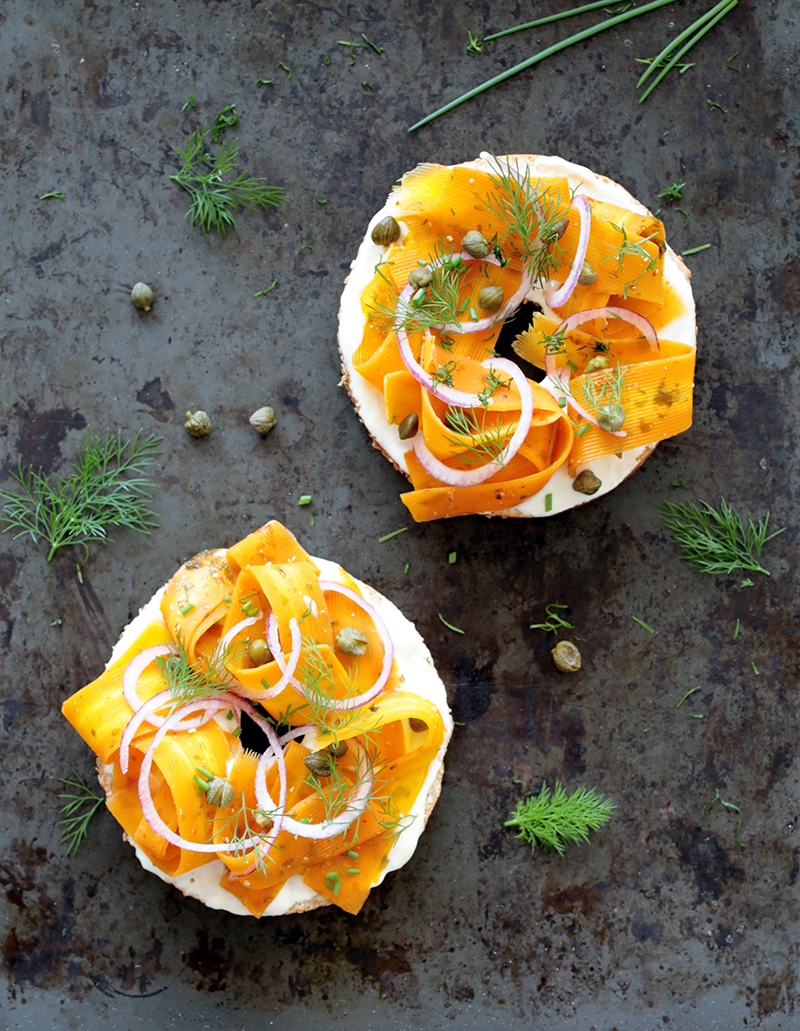 Green Evi
3 Vegan Salmon Bagels
Smoked salmon is a classic Easter brunch addition, but we all know this salty, smokey, carrot-based lox option is so much better than the real thing. Serve it with fresh bagels, vegan cream cheese, and capers for an easy, throw-together meal.
Get the recipe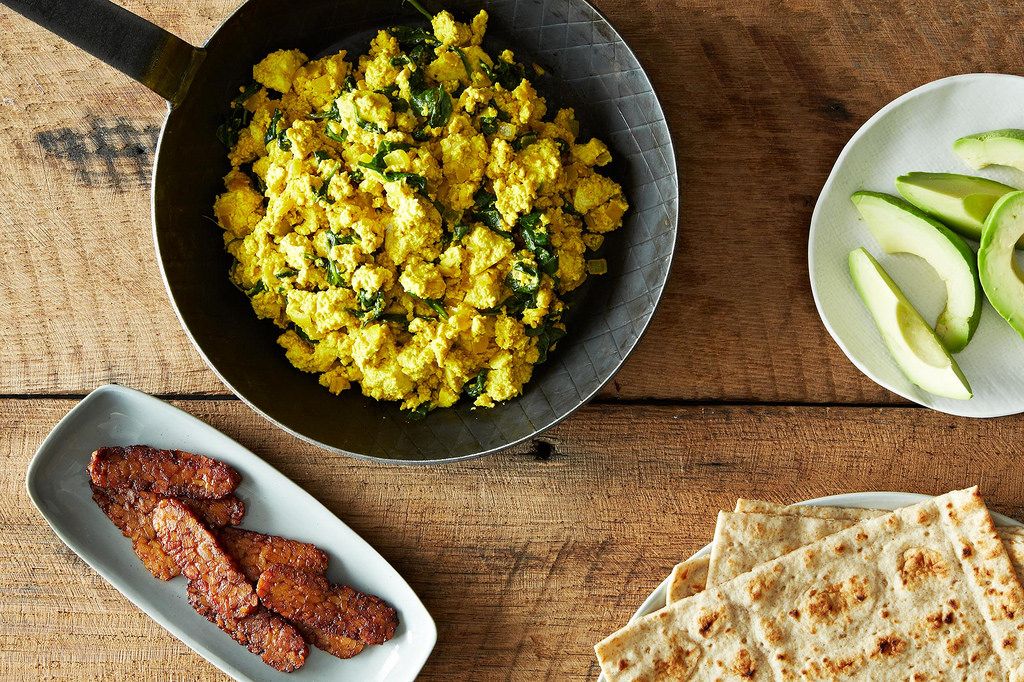 James Ransom
4 Tofu Breakfast Scramble With Tempeh Bacon
If you're in the mood for a full brunch experience, this fluffy and protein-rich tofu scramble should be your go-to. Serve this alongside smokey tempeh bacon and toast for a comforting Sunday morning meal.
Get the recipe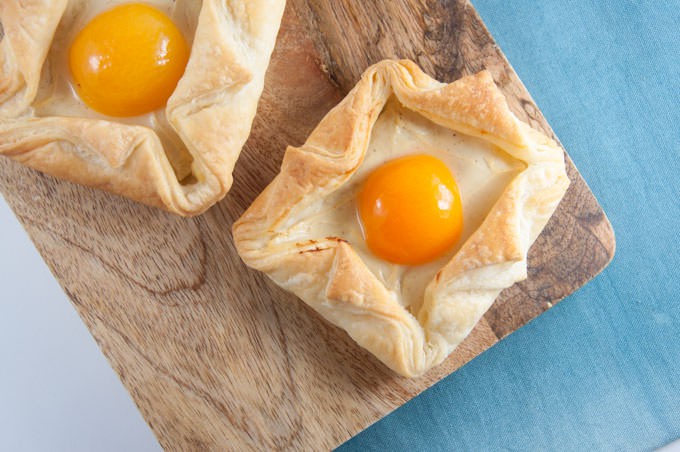 Elephantastic Vegan
5 Vegan Egg Baskets
These impressive pastries use apricots and soy yogurt to replicate the look of sunny-side-up eggs wrapped in puff pastry. If you lean toward sweet fruit pastries in the morning, this recipe is for you.
Get the recipe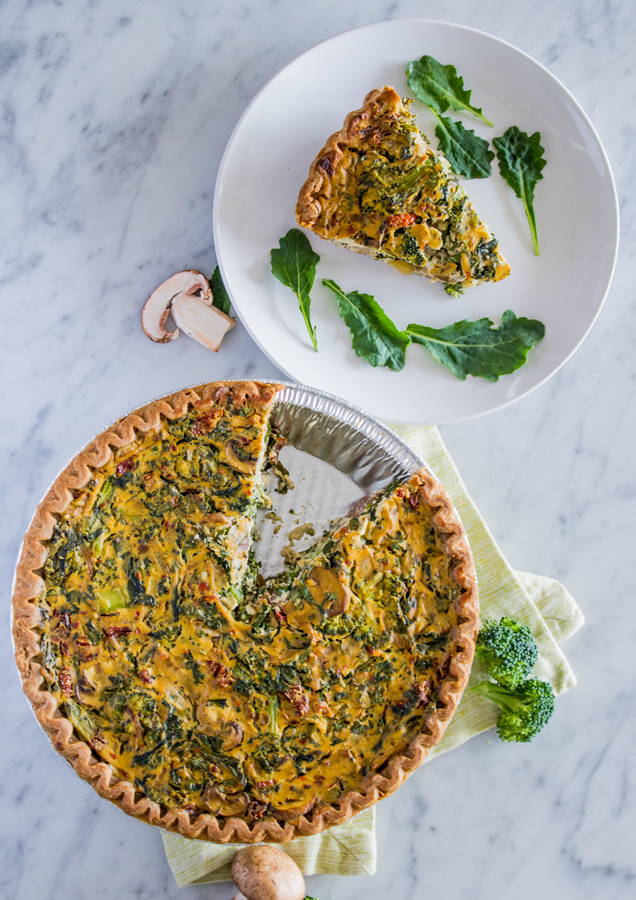 Sweet Potato Soul
6 Vegan Quiche
This tofu-based quiche can not only feed a crowd, but the combination of fresh broccoli, kale, and basil are ideal for spring, and add plenty of nutrition to this comforting dish.
Get the recipe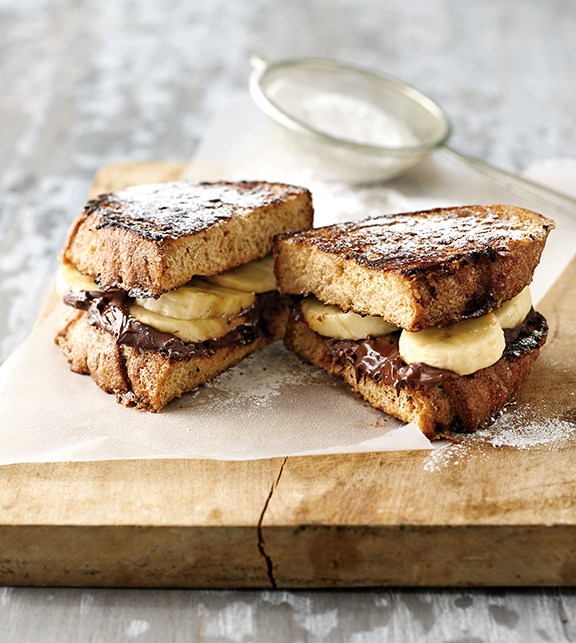 Fran Costigan
7 Chocolate and Banana French Toast Sandwiches
For an extra special brunch, cook up this fancy take on traditional French toast—minus the cholesterol-laden eggs—with chocolate sauce and sliced bananas sandwiched between two thick slices of crisp vegan French toast.
Get the recipe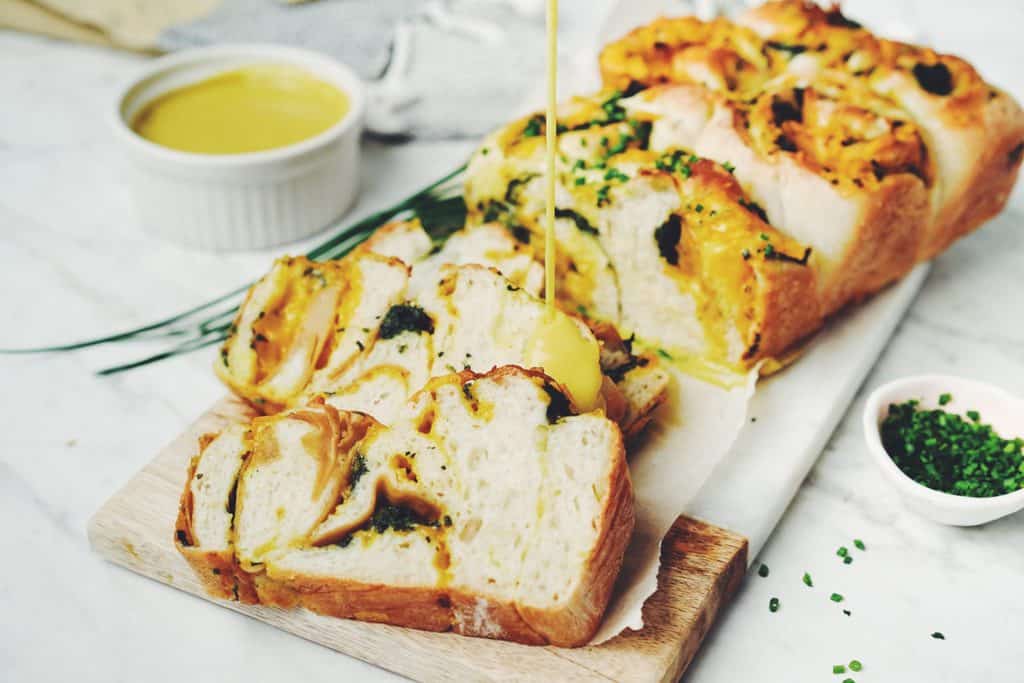 Hot for Food
8 Vegan Benny Breakfast Loaf
A pull-apart breakfast loaf that is inspired by tofu Benedict, drizzled with vegan hollandaise sauce … need we say more?
Get the recipe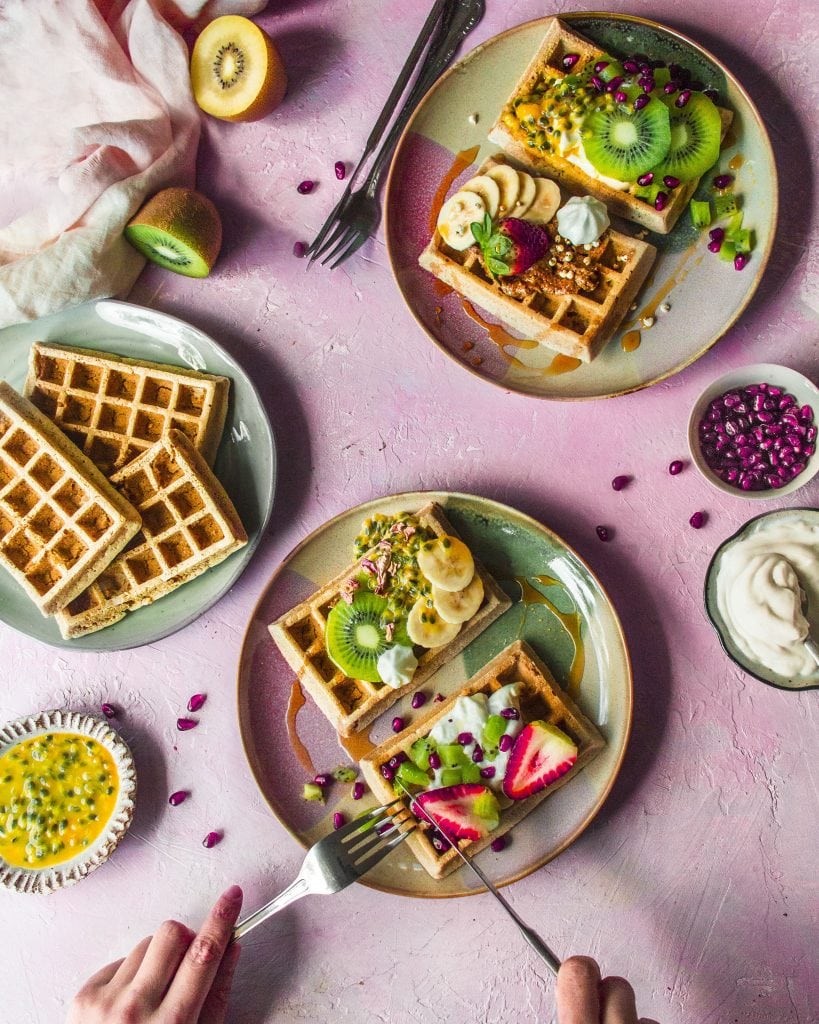 Rainbow Nourishments
9 Baked Oatmeal Waffles
Use a silicone waffle baking mold to turn your standard oat bowl into nutritious baked oatmeal waffles, topped with fresh fruit, yogurt, and maple syrup.
Get the recipe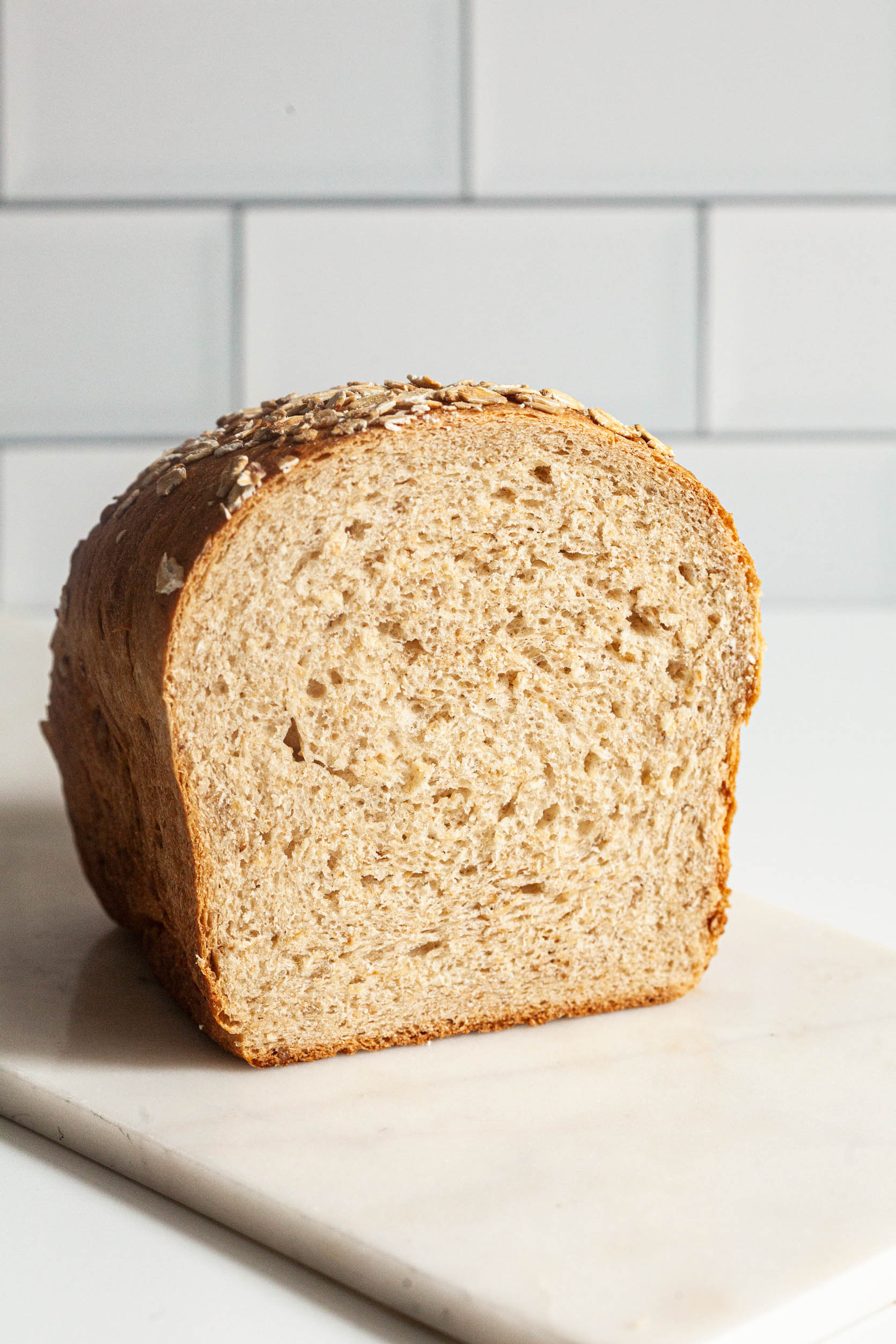 The Full Helping
10 Homemade Maple Oatmeal Bread
Impress your brunch guests with this fresh-baked maple oatmeal bread. Its tenderness and golden crust make it ideal for eating just the way it is or topped with your favorite nut butter.
Get the recipe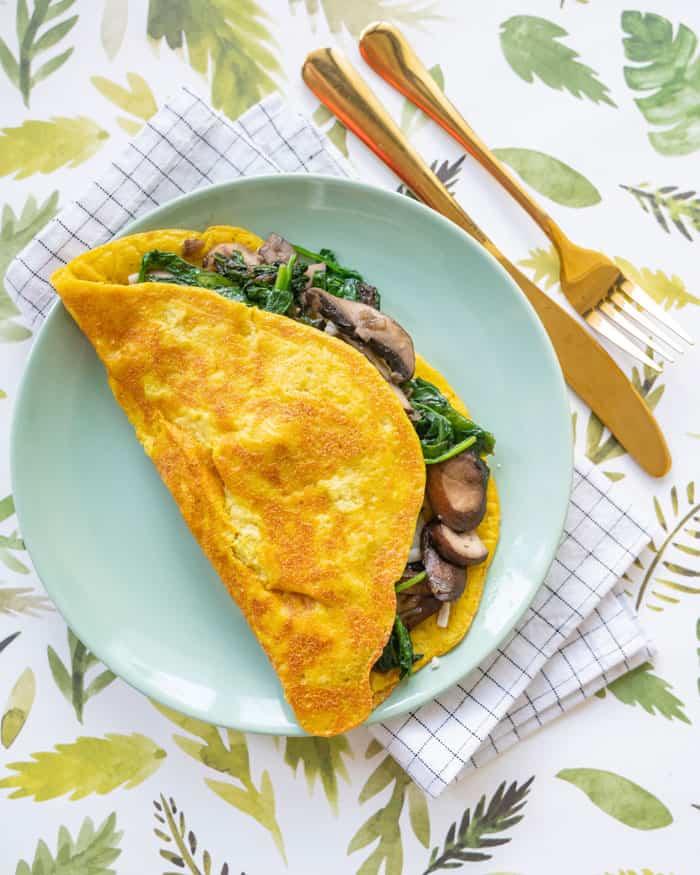 The Edgy Veg
11 The Best Vegan Omelette
This top-rated vegan omelette is made with tofu, brown rice flour, and cornstarch to create a fluffy, golden, and classic omelet that perfectly holds fillings such as spinach, mushrooms, and vegan cheese.
Get the recipe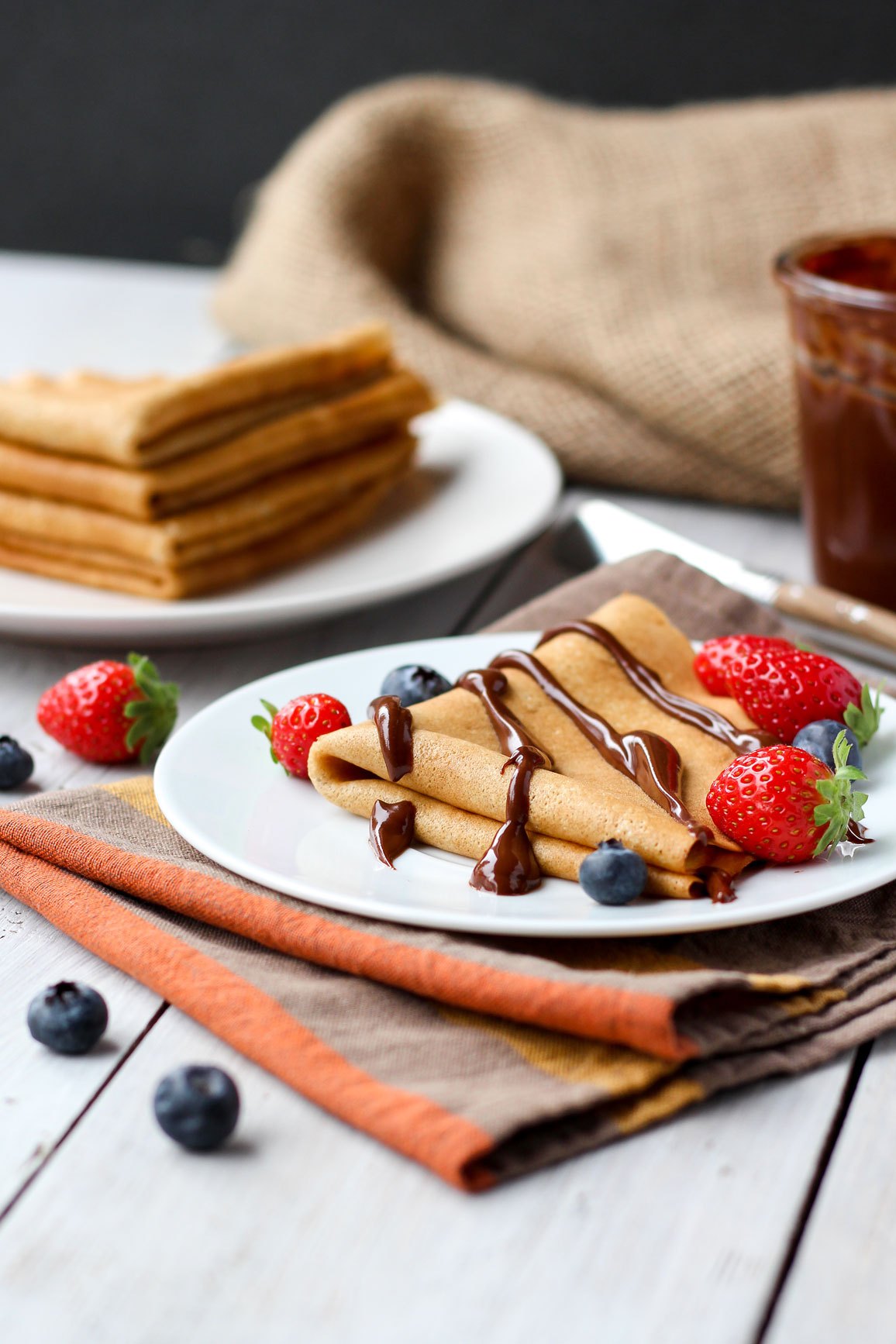 Full of Plants
12 Easy Vegan French Crepes
Turn your Sunday holiday into a fill-your-own crepe party with these easy-to-make, buckwheat and oat-based French-style crepes. Set up a buffet of fresh fruits, jam, nut butters, maple syrup, and chocolate sauce so your family can serve themselves.
Get the recipe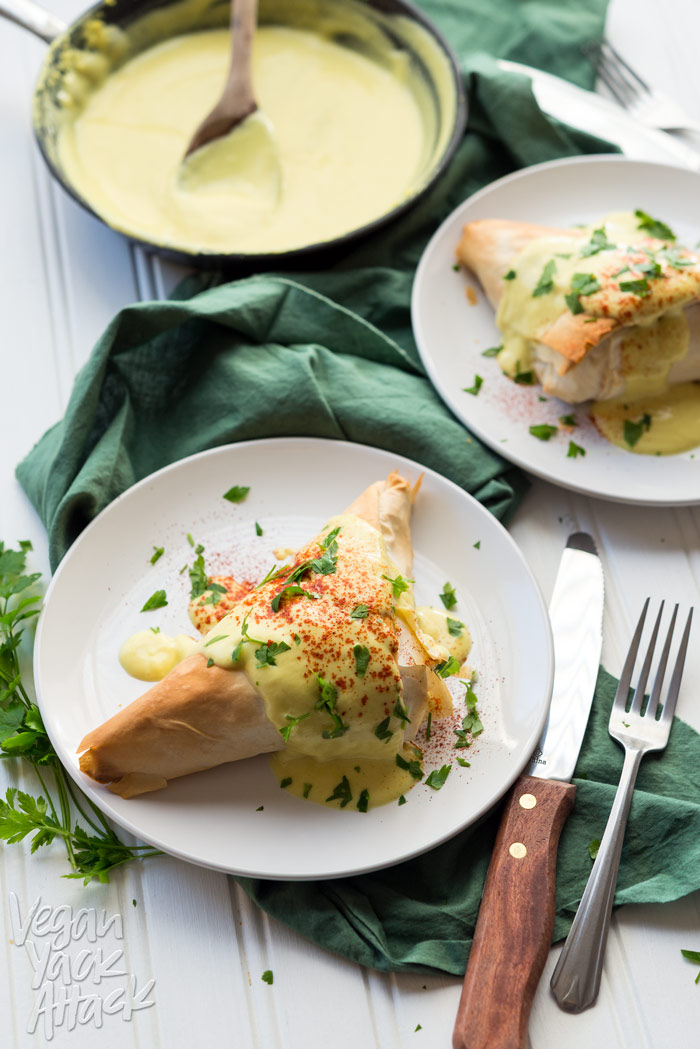 Vegan Yack Attack
13 Tofu Benedict Filo Pockets
The light and crunchy layers of filo that surround this breakfast pocket-style meal make for a unique and fun experience. Inside those filo layers sit marinated tempeh, eggy tofu, fresh spinach, and tomato, which are topped with chickpea-based hollandaise. You really can't dream up anything better.
Get the recipe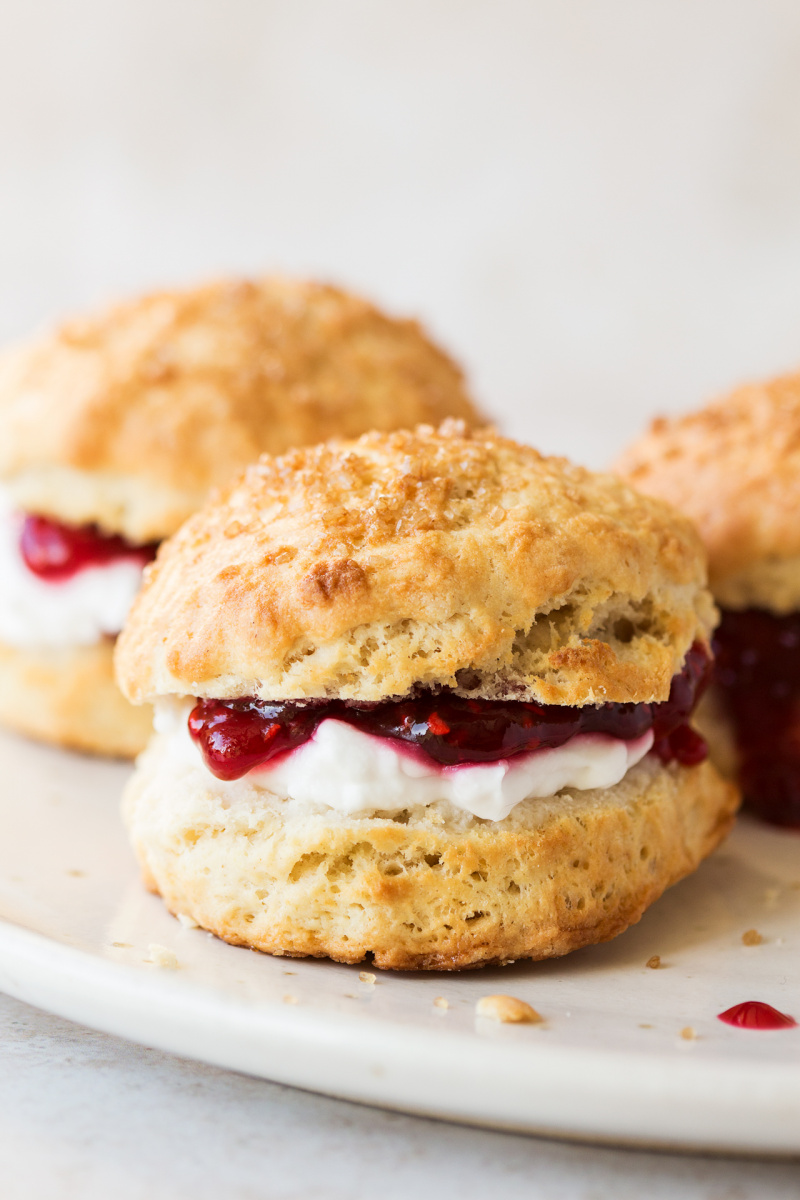 Lazy Cat Kitchen
14 Vegan Scones With Coconut Yogurt and Jam
There's nothing like golden baked scones topped with thick, coconut yogurt and raspberry jam. Serve these alongside fresh berries and your favorite tea for a simple morning meal.
Get the recipe
For more vegan Easter ideas, read: