If you've ever been to Mexico, you'll know that the arid and semi-arid landscapes of the country are dotted with nopal cacti. Prickly, with distinctive oval- and circular-shaped paddles, the cactus is not just a key part of the country's scenery, but also its culture and its cuisine, too. In fact, research suggests that nopal pads were first cultivated as a food source thousands of years ago, but they're still enjoyed across Mexico today. Known as nopales, or prickly pear, they can be added to salads or tacos, or processed into smoothies and dips. And they're also pretty nutritious. If you're interested in cooking with nopales, here's what you need to know (plus recipe inspiration!).
What are nopales?
Nopales are a type of moist, crunchy, slightly citrusy vegetable, sourced from young nopal cacti, which you can usually find in jars or cans in Hispanic grocery stores. However, it is also possible to buy them fresh. In California, Rainbow Grocery Cooperative, a worker-owned food cooperative in San Francisco, sells nopal cactus leaves. And you can also find them at Adronico's Community Markets, too.
But if you buy fresh nopales, just be aware that they are pretty prickly, and you'll need to remove the skin before you start preparation. They can be eaten raw, or you can cook them by grilling them on the barbecue, sautéing them in a pan, or boiling them on the stove.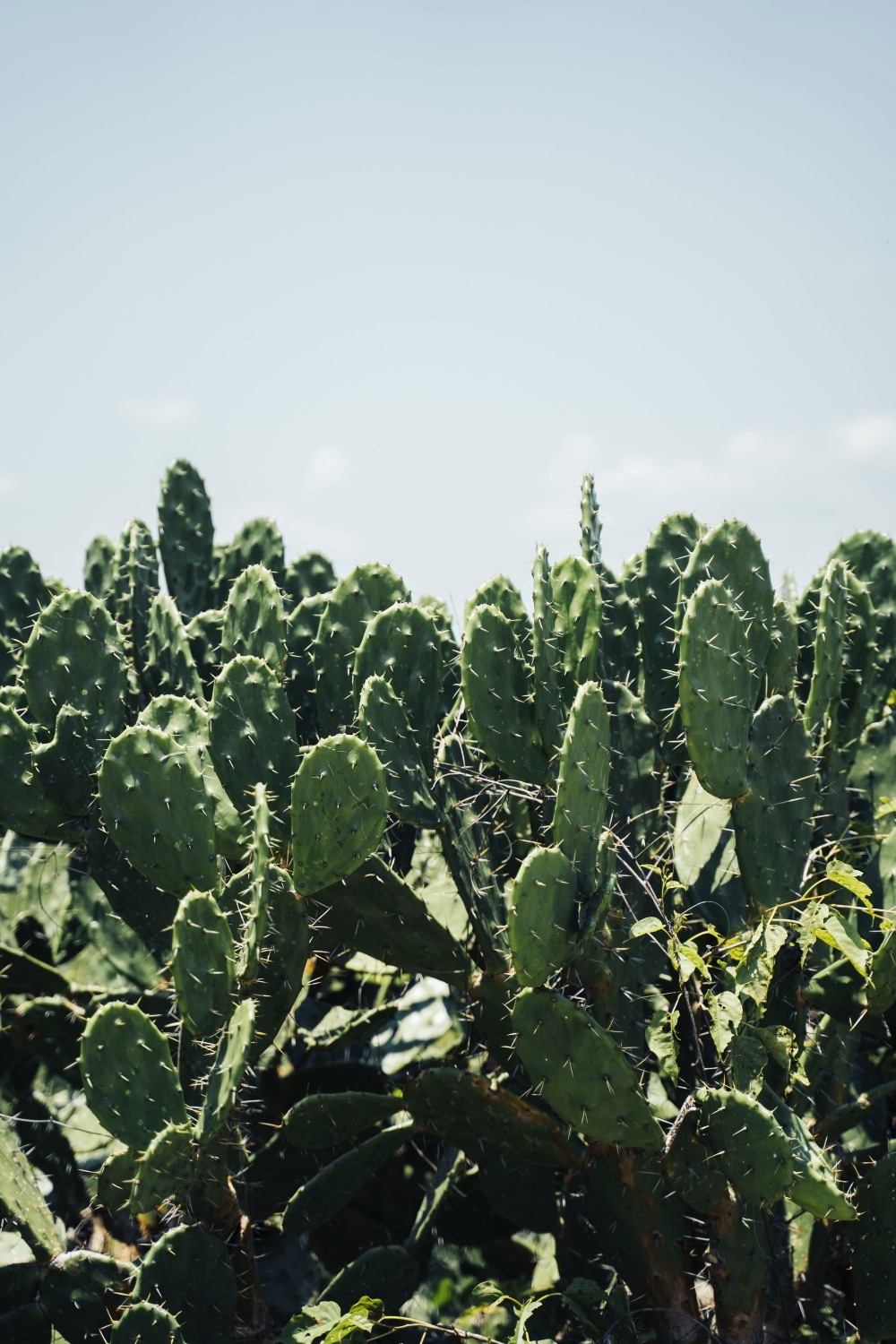 Unsplash
Are nopales good for you?
Many people from Mexico believe that the nopal cactus has unique healing benefits. According to ScienceDirect, it has been prescribed for a variety of purposes, including as an anti-inflammatory and to manage abdominal pain.
Modern research does also suggest that eating nopales may benefit your health. This is because the vegetable is a source of protein, fiber, vitamin A, vitamin C, and calcium. Plus, it also contains flavonoids, called kaempferol and quercetin.
"Flavonoids are plant compounds that provide additional benefits in the body due to their antioxidant and anti-inflammatory properties," explains Megan Ware, RDN, LD, for Medical News Today.
"A 2020 study looked at the nutritional content of partially processed, frozen prickly pear juices from white, red, and yellow prickly pear pulp," she added. "They found the products had significant antioxidant content as well as antimicrobial properties, suggesting they could combine with other foods for use as a natural preservative."
How to cook with nopales: vegan recipe ideas
Nopales aren't just nutritious, they also add an interesting element of flavor to dishes. Most compare them to okra, a light green, grassy fruit common in African cuisine, but they have also been compared to pickles, asparagus, and peppers, too. The taste largely depends on how you cook them. To find out how you like nopales best, here are six vegan recipe ideas to check out.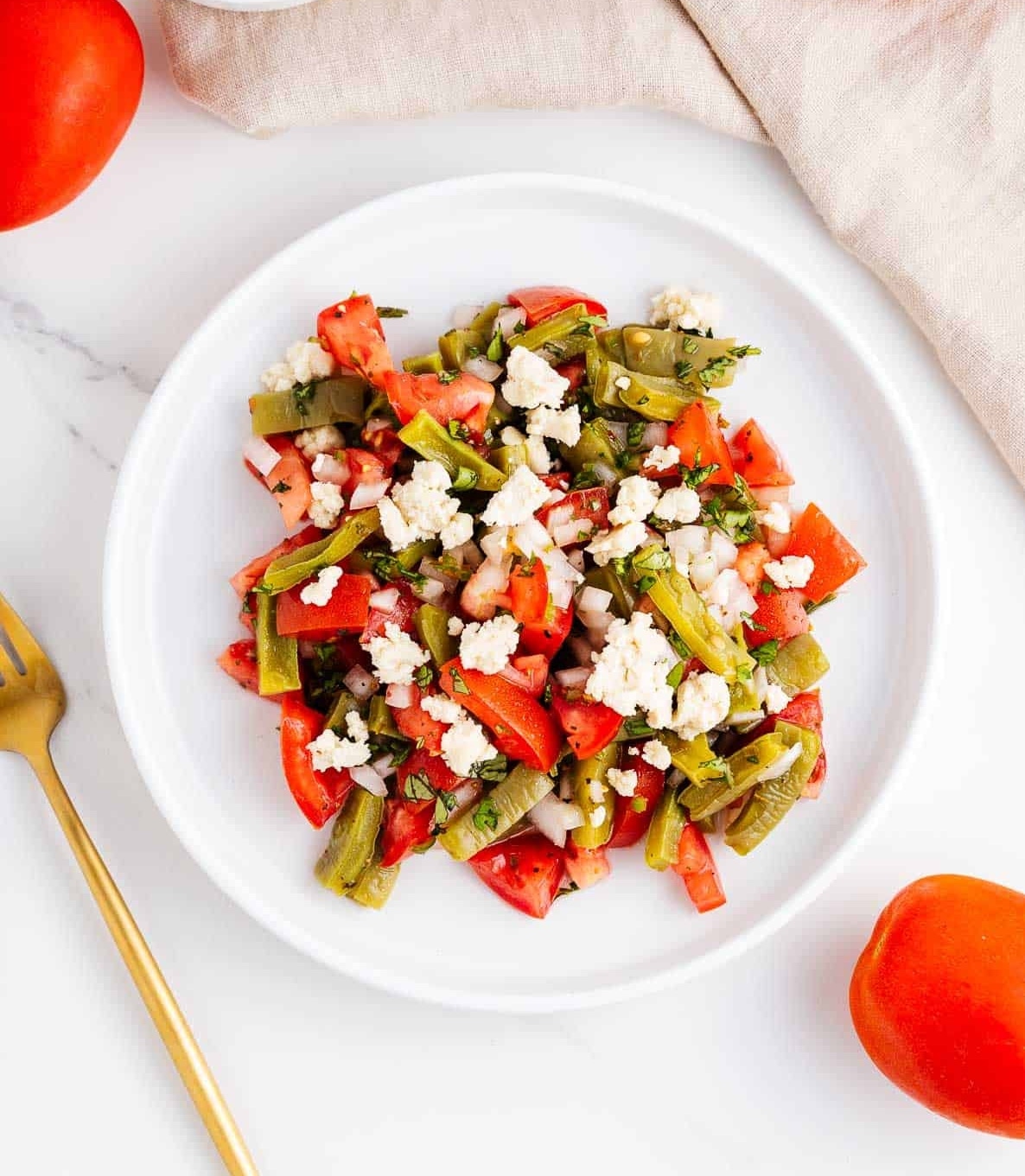 Broke Bank Vegan
1 Ensalada de Nopales
Ensalada de nopales translates to cactus salad, and it's a quick, easy, light lunch or side dish that's popular across Mexico. Preparation involves boiling nopales (which gives them an okra-like texture), before mixing them with other fresh salad ingredients, like tomatoes, cilantro, avocado, and onion. To serve on the side, why not whip up your own vegan queso fresco, too?
Learn more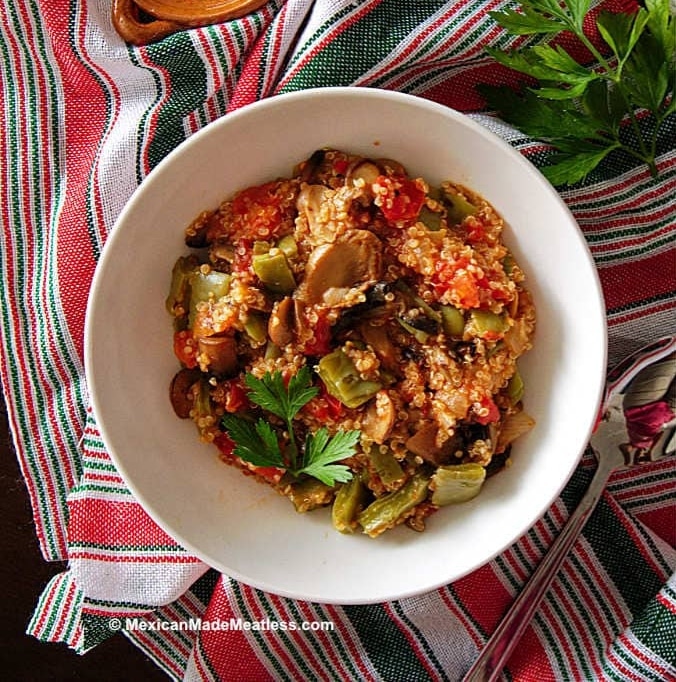 Mexican Made Meatless
2 Quinoa with Nopales
Quinoa is native to South America, not Central America, but that doesn't mean it doesn't complement Mexican nopales beautifully. This time, instead of boiling, you'll need to cube and sauté the nopales, for sprinkling them with salt. After that, mix with the quinoa, as well as chopped tomatoes and vegetable broth for a deeper flavor.
Learn more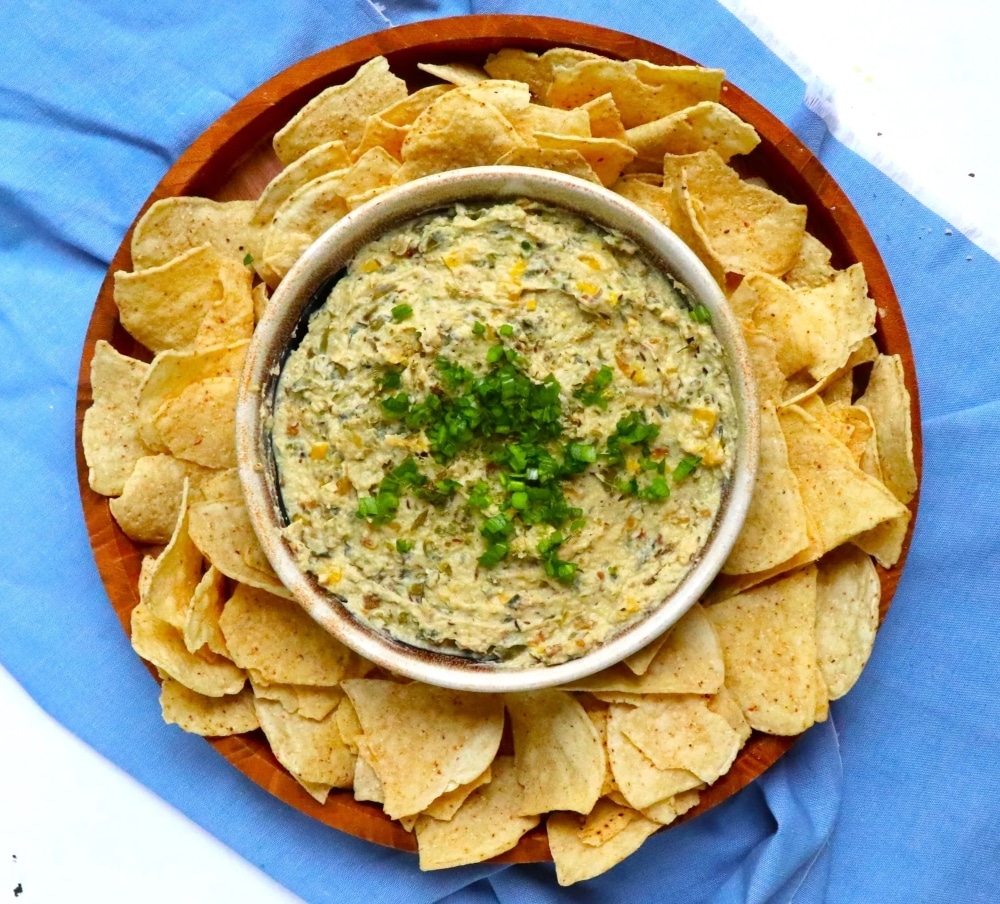 Very Vegan Val
3 Creamy Vegan Nopales Dip
Nopales have a slightly slimy texture, especially when they're boiled, which isn't loved by everyone. If you haven't enjoyed nopales before, then stay with us, this recipe might be for you. It involves blending the cactus leaves with softened cashews and ingredients like garlic and jalapeño to create a smooth, creamy, slightly spicy, and incredibly addictive dip. After that, you just need to grab the chips and you're all set to enjoy.
Learn more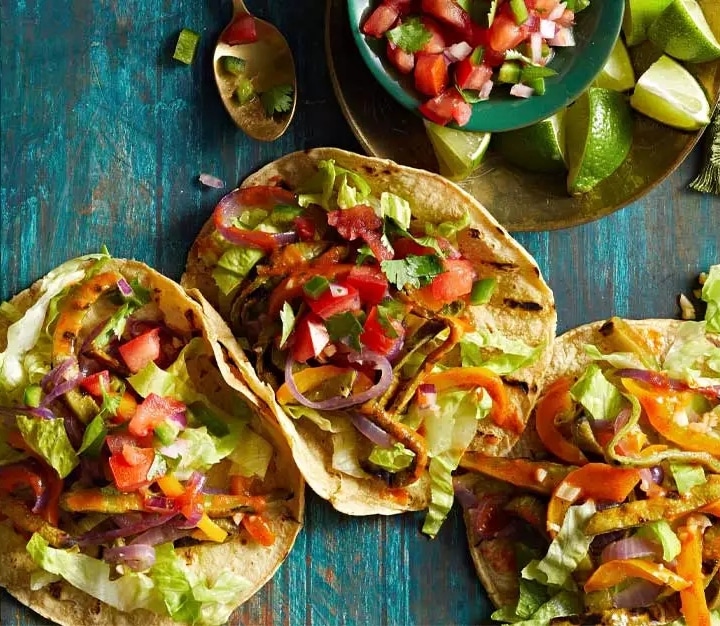 Forks Over Knives
4 Grilled Nopales Tacos
It's super easy to make tacos vegan. You can fill them up with avocado, mushrooms, beans, vegan meat, the list goes on. But when grilled, nopales make for quite the meaty, tender filling. Don't believe us? Give it a try for yourself. And don't forget the shredded lettuce, pico de gallo, and vegan cheese, of course.
Learn more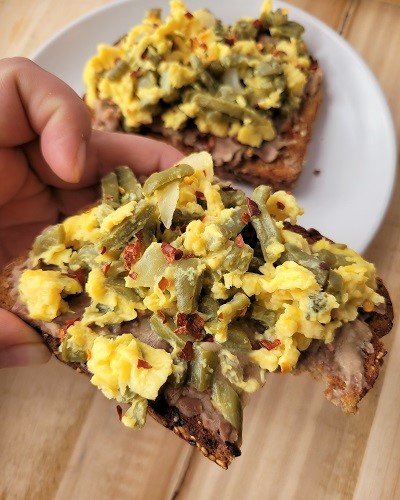 Conflicted Vegan
5 Nopales con Huevo Vegano
Nopales con huevo vegano translates to nopales with vegan egg, and this recipe is a unique, tasty way to enjoy the traditional Mexican ingredient. Whether you prefer tofu scramble or Just Egg, throw in a few cubed nopales into the pan while you're cooking to enjoy a little extra flavor and nutrition in your morning meal.
Learn more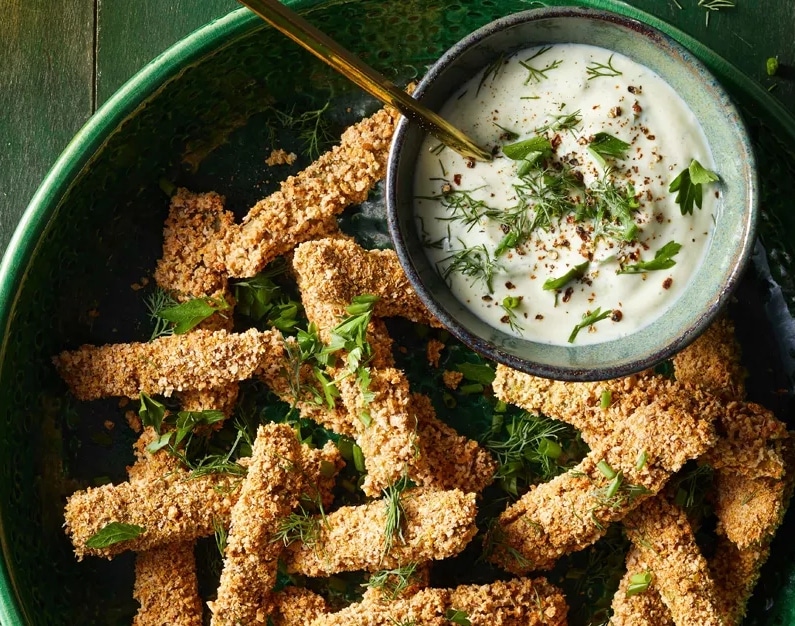 Forks Over Knives
6 Nopales Fries
Who said fries have to be made with regular old potatoes? You can also make sweet potato fries, avocado fries, and yep, nopales fries, too. All you need to do is cook the nopales in a large skillet, before cutting them into strips. After that, coat them with milk, arrowroot powder, and breadcrumbs, before baking them in the oven. The result is crispy, crunchy, tasty nopales, perfect for whetting your appetite ahead of Taco Tuesday.
Learn more
For more on vegan ingredients, read:
Here at VegNews, we live and breathe the vegan lifestyle, and only recommend products we feel make our lives amazing. Occasionally, articles may include shopping links where we might earn a small commission. In no way does this effect the editorial integrity of VegNews.