There's nothing better on a beautiful warm evening than pouring yourself a glass of chilled bubbly and kicking up your feet. But sometimes that bubbly uses animal by-products in its clarifying process … which is the last thing we want in our wine. Luckily these bottles are all 100-percent vegan.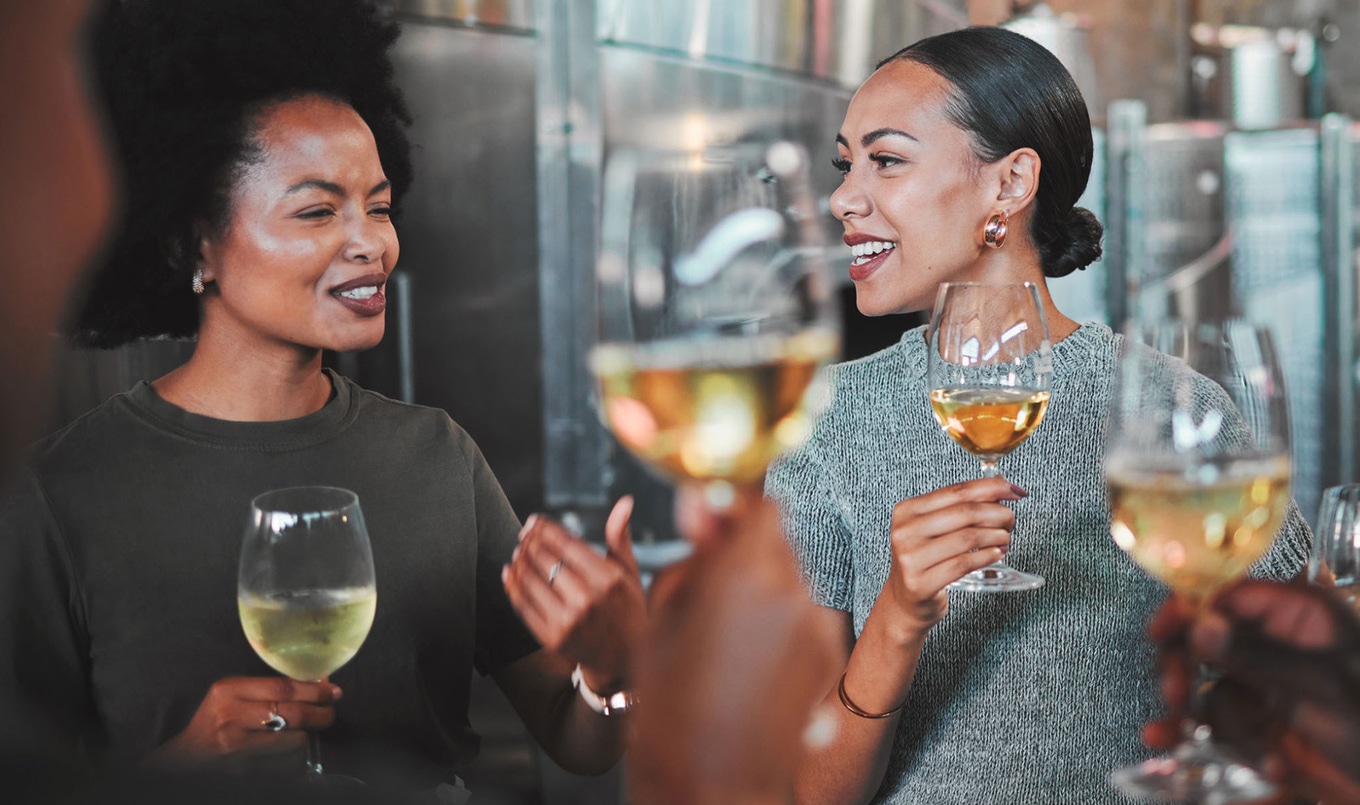 Pexels
Is wine vegan?
Picture this: you're sipping a glass of red wine, completely oblivious to the fact that some winemakers use a substance called isinglass. But what is isinglass anyway? It's derived from fish bladders and acts as a fining agent, attracting undesirable particles in the wine and making them easier to remove. It might not remain in the final product, but alas, its involvement disqualifies the wine from the vegan label.
Now, here's a twist that'll leave you swirling like a fine vintage: gelatin, made from animal bones, tendons, and connective tissues, also plays a role in clarifying wine. Who would have guessed that your favorite Cabernet could owe its clarity to a beefy collaborator? Gelatin, being the smooth operator that it is, binds to the particles floating around, encouraging them to settle down. But hey, gelatin, we've got news for you—vegan wine enthusiasts aren't exactly raising their glasses to your involvement.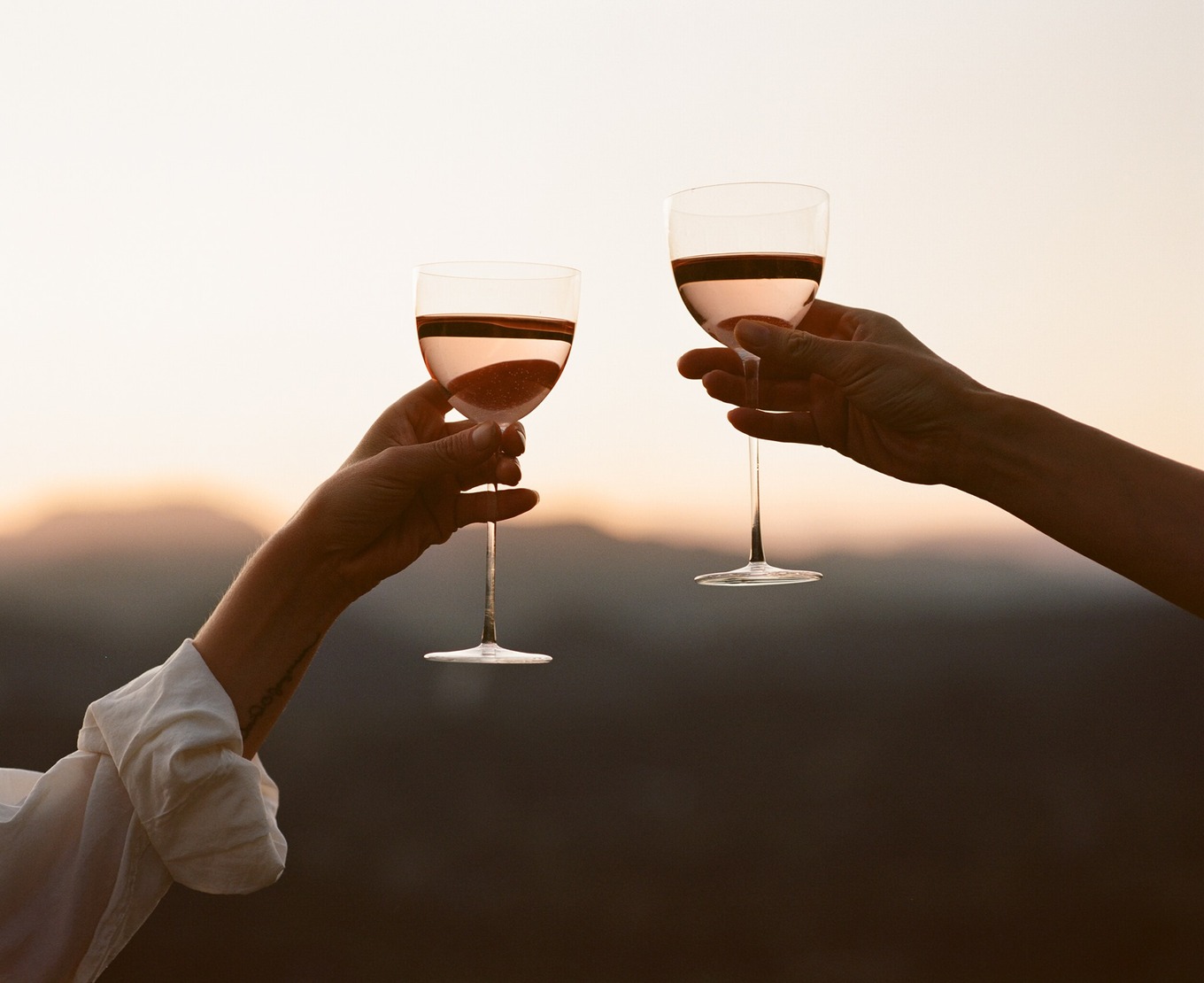 Avaline
Egg whites have also found their way into the world of winemaking as well. The albumin in egg whites works with tannins and color compounds, working them out of the wine. As for casein, a milk protein, it lends a helping hand in clarifying white wines.
The growing awareness of veganism has prompted some wineries to think outside the barrel. Alternative methods have emerged, offering clarity and stability without compromising on vegan principles. Bentonite clay, activated charcoal, and plant-based proteins derived from peas and potatoes have stepped up as vegan-friendly fining agents. It's a revolution of sorts, shaking up the wine industry and paving the way for a future with glasses overflowing with both flavor and compassion.
Vegan-friendly wines to try: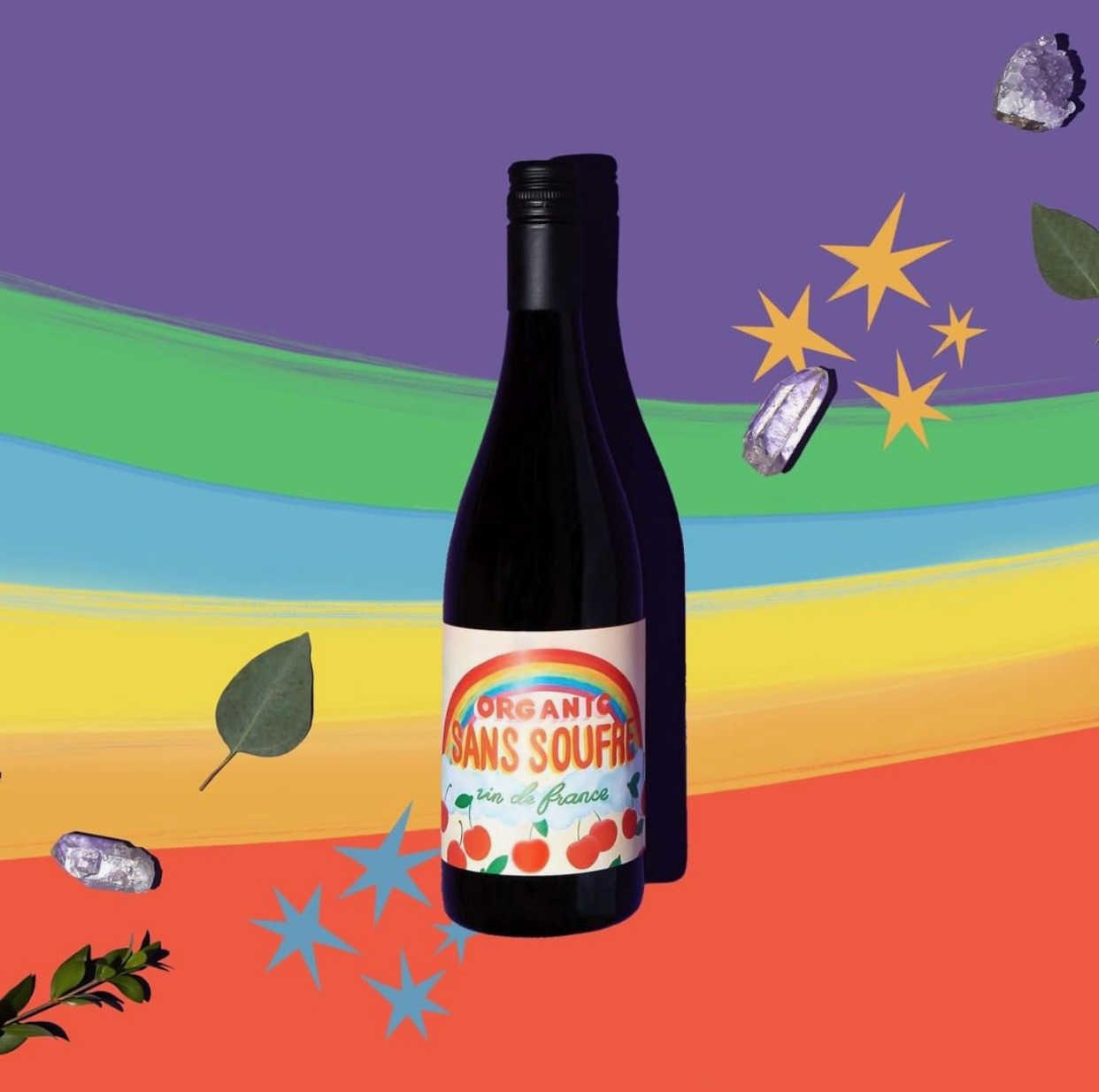 Winc
1 2019 Cherries & Rainbows Red Wine
The grapes that make up this bottle of red wine are farmed organically and grown at sea level overlooking a bay on the Mediterranean Ocean. It doesn't get much better than that. Made with zero added sulfur in an eco-friendly winery in Minervois, France, this bottle of red wine will soon become a new favorite.
FIND IT HERE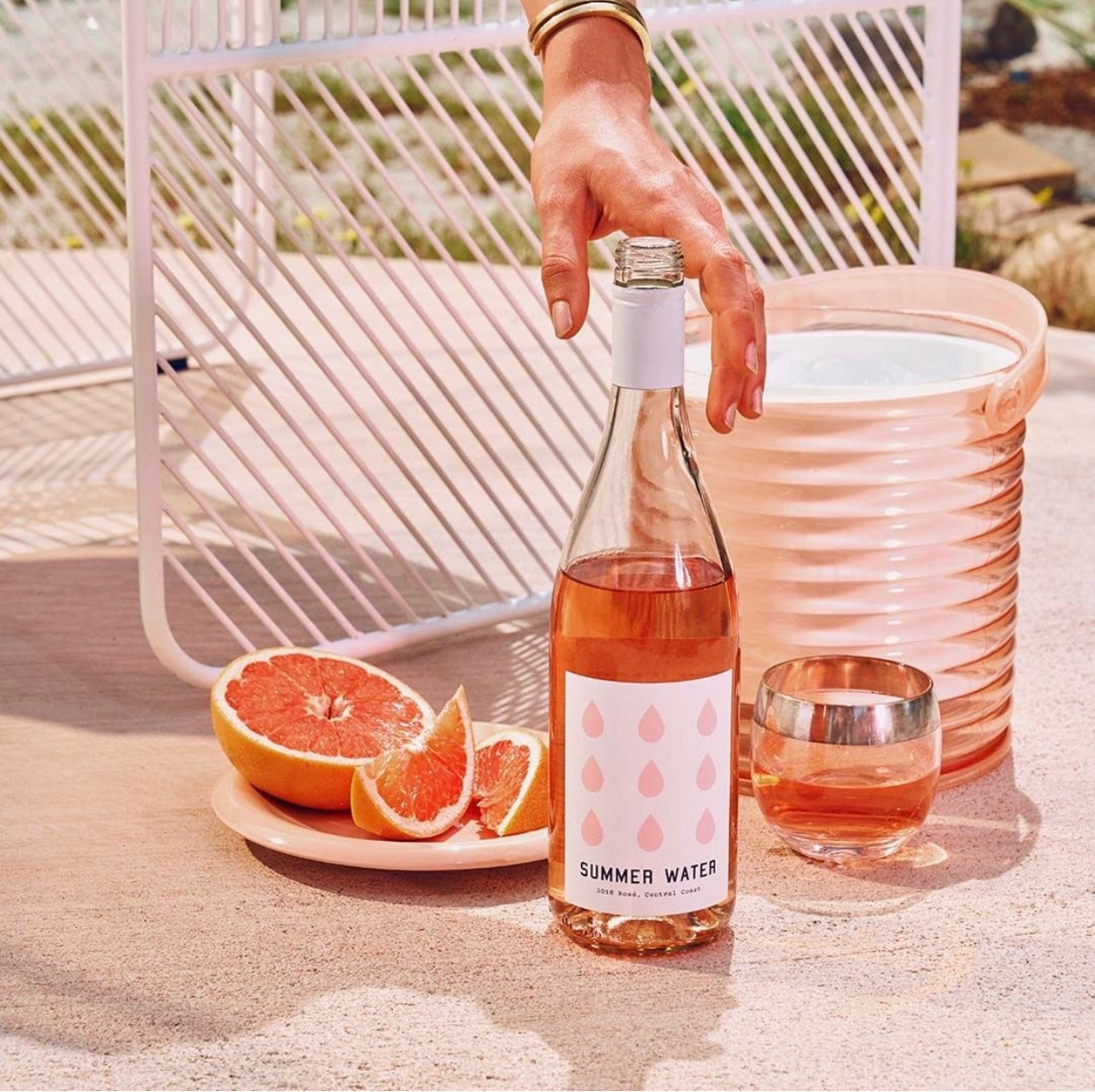 Winc
2 Summer Water
Quickly earning a reputation for itself as the rosé of the season, this pale salmon-pink color libation has a light and refreshing cantaloupe flavor. Pair with fresh summer stone fruits, vegan soft cheese, or make it into a rosé float with a huge scoop of vegan vanilla ice cream.
FIND IT HERE
Sarah McLaughlin
3 Avaline Rosé
From the powerhouse duo of actress and author Cameron Diaz and entrepreneur Katherine Power comes this new line of vegan wine made with organic grapes. The grapes are sourced from organic farms in France and Spain that use low-to-no irrigation methods to ensure that no harsh chemical pesticides are used in the winemaking process. Their rosé features melon and zest notes and is made with grapes sourced from France.
FIND IT HERE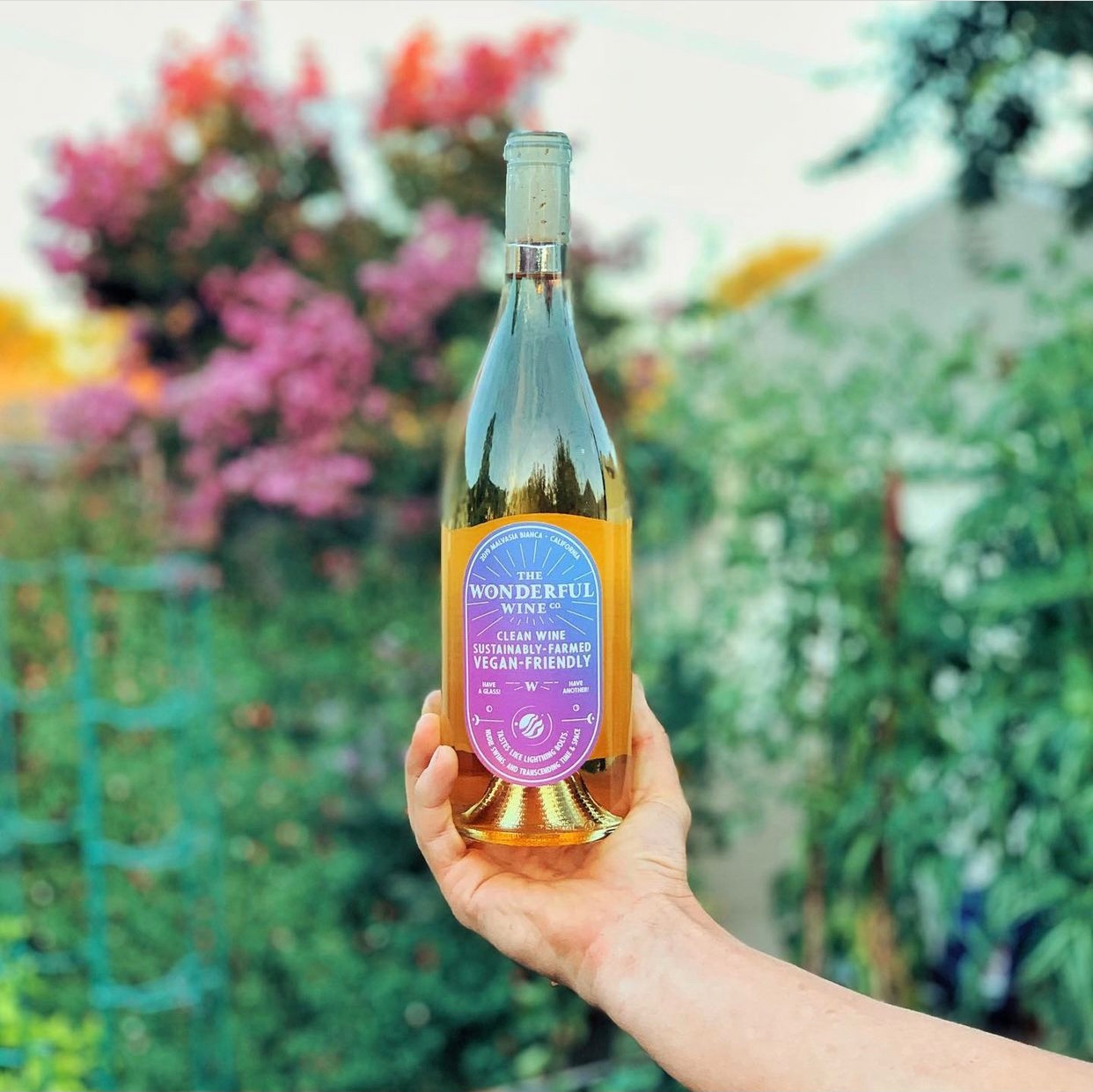 Sarah McLaughlin
4 Wonderful Wine Co's Malvasia Bianca
Have you tried orange wine? If not, this is a great place to get started. This bottle of white wine is made like a red varietal with open-top fermentation techniques that make it oh so easy to drink. In their own words, it "tastes like lightning bolts, nudie swims, and transcending time and space."
FIND IT HERE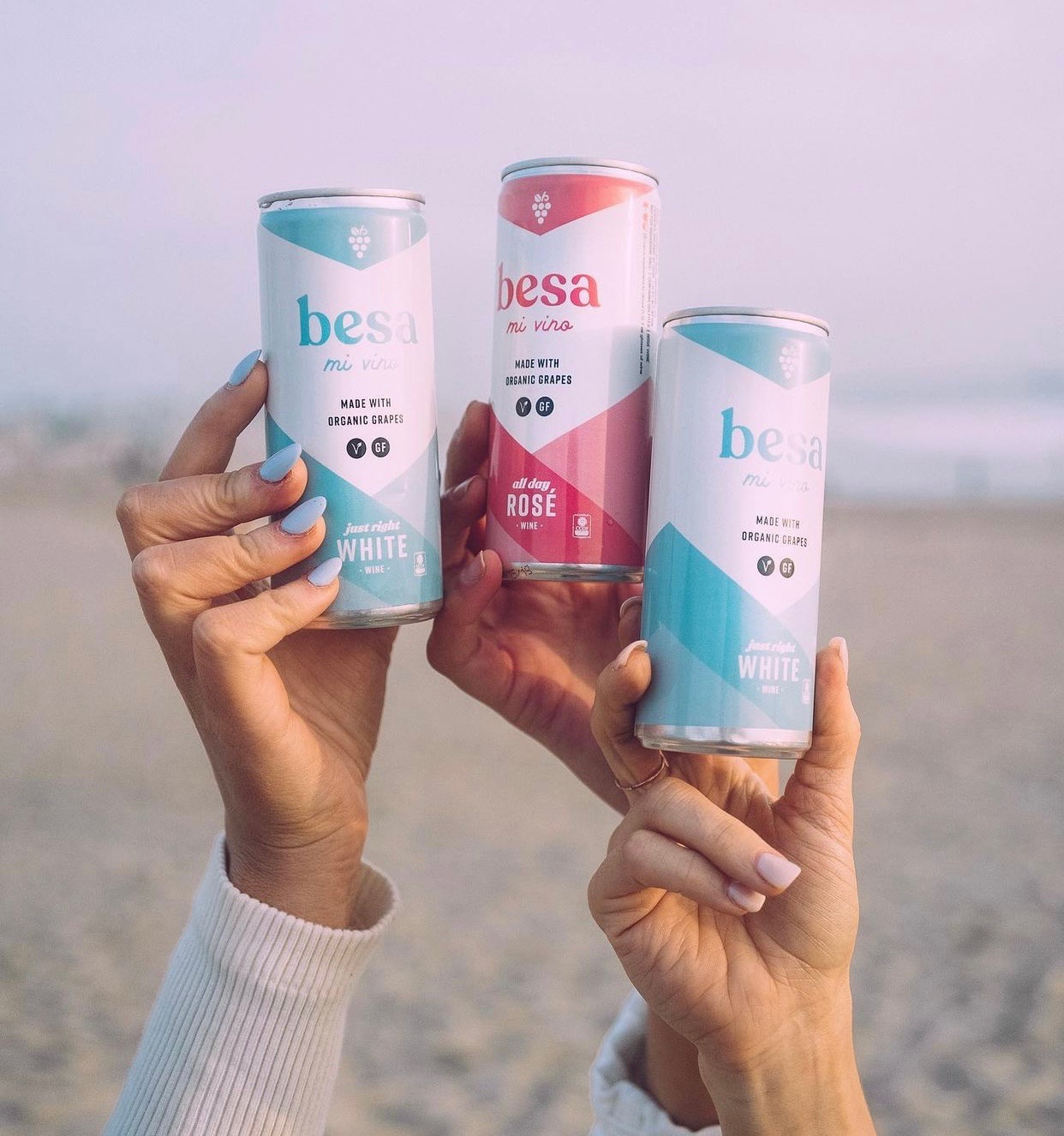 Besa mi Vino
5 Besa mi Vino All Day Rosé
Wine in a can tends to have a negative reaction, but this organic, vegan-certified wine from Besa is a game-changer! Each delectable sip is better than the last, and its easily portable, individually portioned packaging makes it perfect for picnics in the park or beach days. Pop a pack in the fridge for a cold sip at the end of a long day.
FIND IT HERE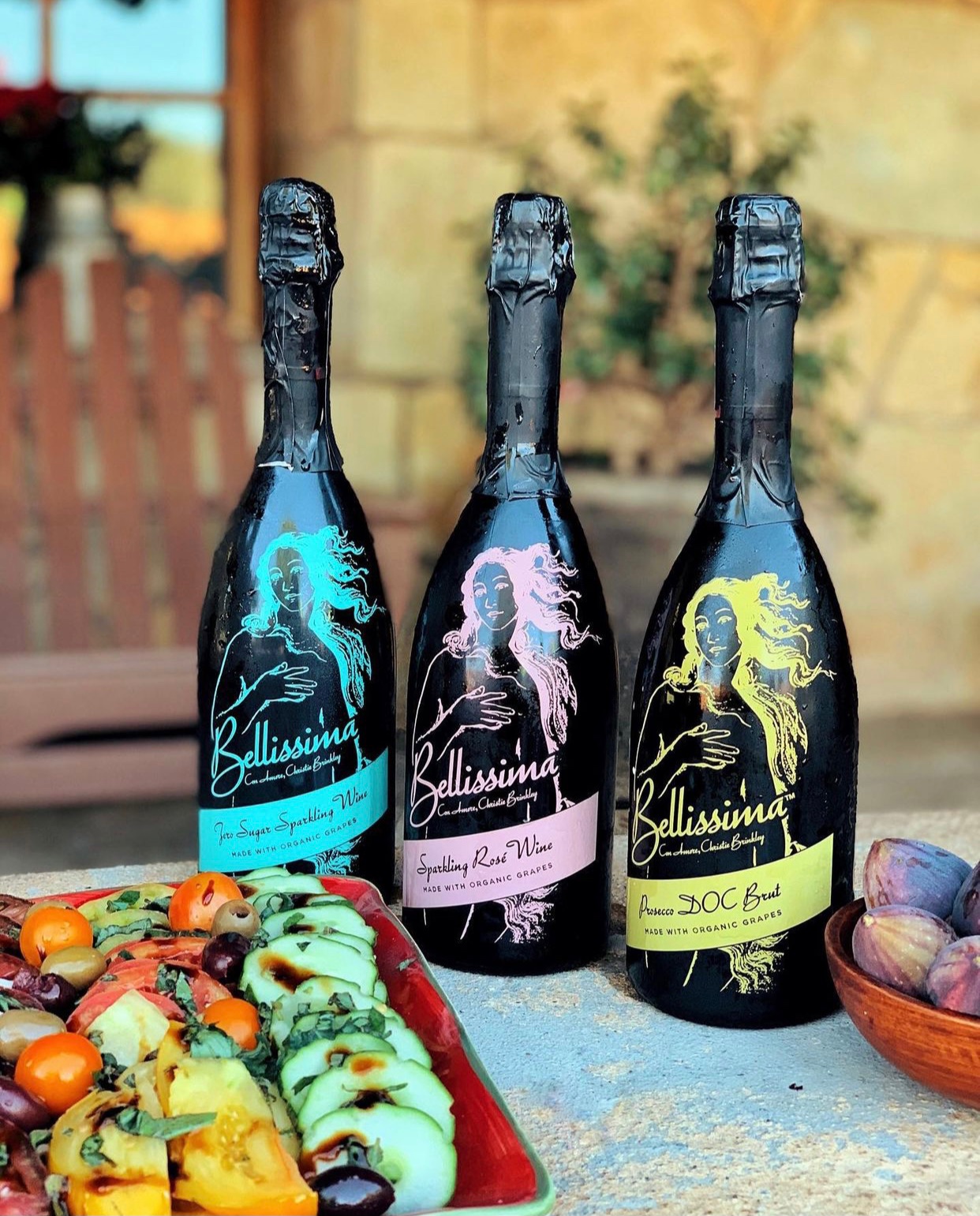 Sarah McLaughlin
6 The Bellissima Prosecco Brut
Model and actress Christie Brinkley's organic and eco-friendly Prosecco wines are also 100-percent vegan. It's organic, aromatic, and elegant, with delicate scents of green apple and freshly baked bread and pairs perfectly with freshly made pasta, bright and summery heirloom tomato salads, and a warm summer night.
FIND IT HERE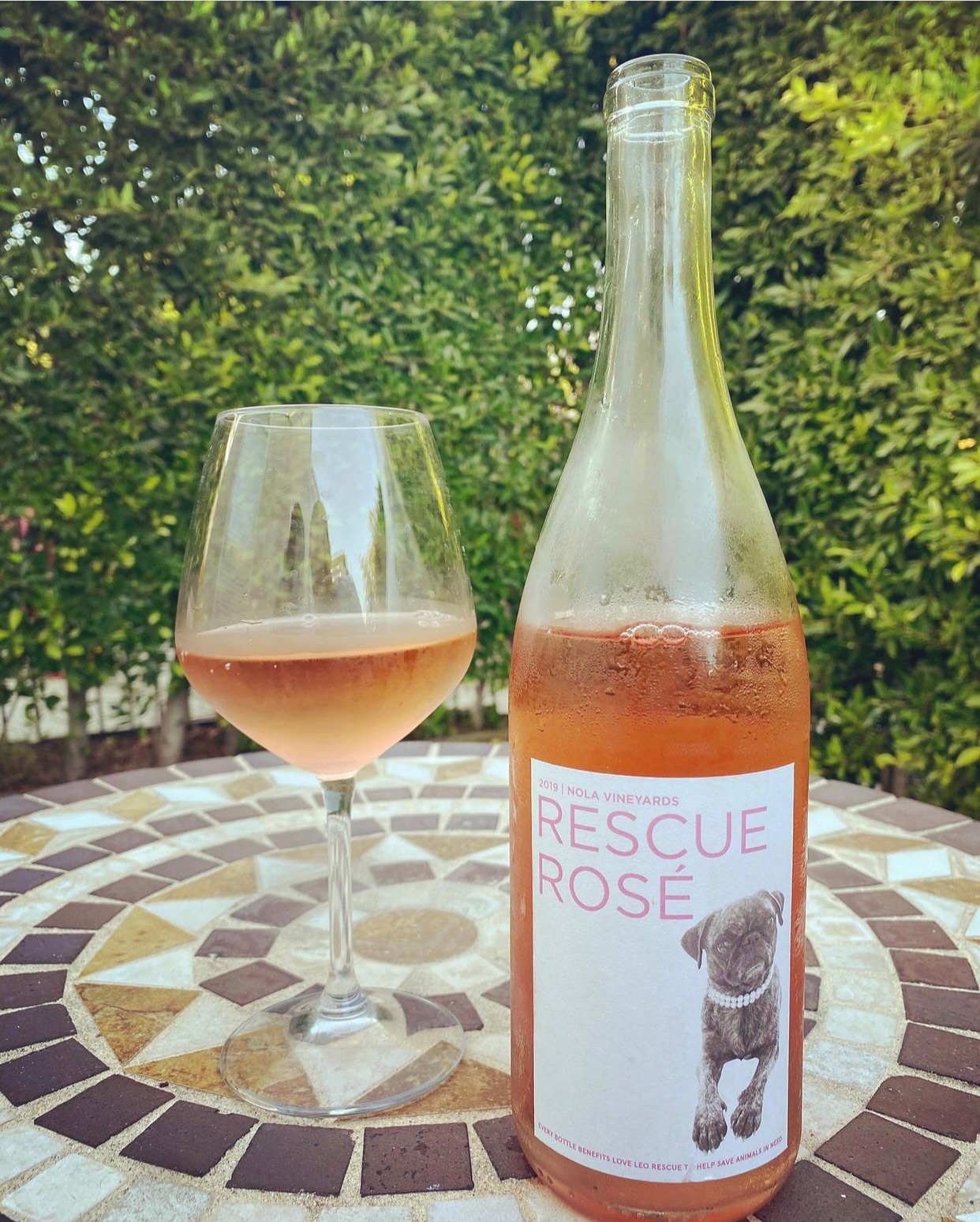 Rescue Rosé
7 Rescue Rosé
This light Provence-style Rosé is made from Pinot Noir grapes harvested in Monterey County, CA and is aged in stainless steel and oak barrels. It's delicious and crisp, with a delicate blush of color. Even better? Each bottle sold donates a portion of proceeds to benefit Love Leo Rescue to help save animals in need in Los Angeles.
FIND IT HERE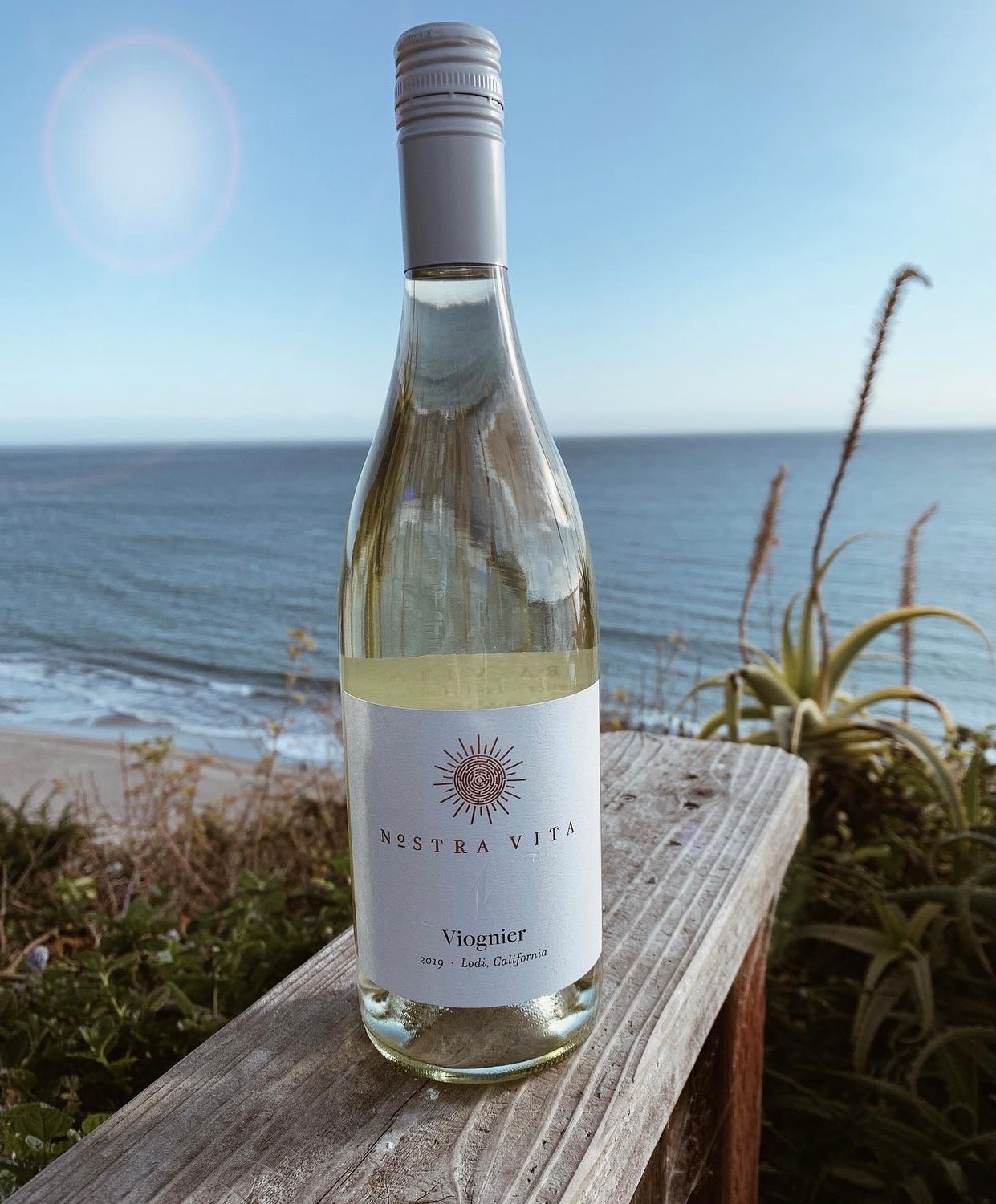 Nostra Vita
8 Nostra Vita Viognier
This gorgeous bottle of wine is a personal favorite of mine! It's set apart by fresh aromas of citrus blossom, apricot, and fresh grapefruit and is a smooth, sippable wine produced by a family-run winery that has been growing its grapes on a home ranch in the rolling California Clements hills for over 20 years.
FIND IT HERE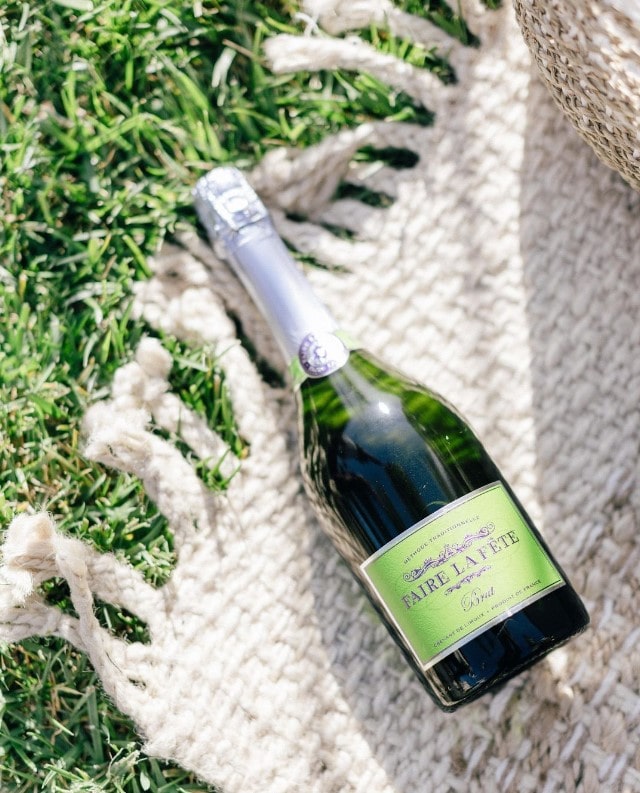 @robbi.more/Instagram
9Faire La Fête
This brut sparkling wine is sustainably farmed, hand-harvested, and bottle-aged for 15 months giving the wine a lush texture and beautiful flavor with a clean finish. With just 7 grams of sugar (that's less than half the sugar of Prosecco!), this vegan-friendly wine is perfect for sipping on it's own or adding to cocktails for a bubbly summer sip.
FIND IT HERE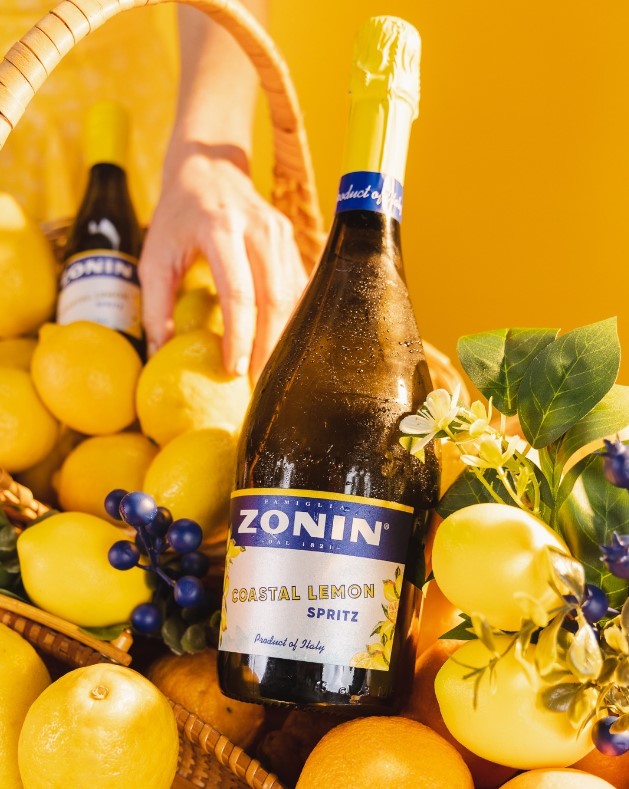 Zonin USA
10 Zonin Coastal Lemon Spritz
Created by the Zonin family who have over 200 years of wine-making excellence in their lineage, this Amalfi Coast-inspired sparkling wine cocktail practically screams summer. The spritz is crafted from harvested Italian grapes that are pressed, fermented and converted into sparkling wine. Before bottling, the wine is fused with a special blend featuring all-natural distilled lemons to infuse it with its signature flavor.
FIND IT HERE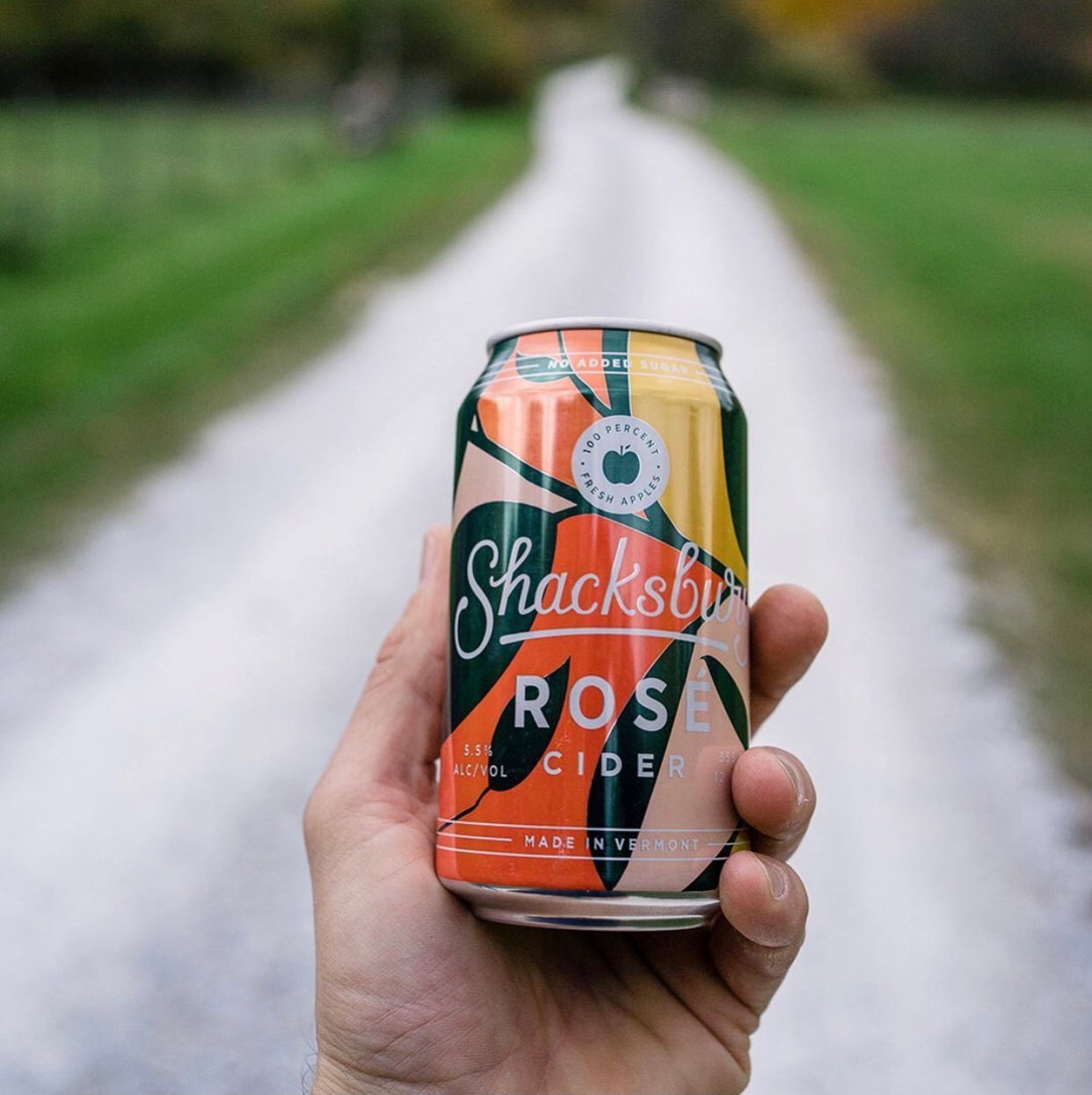 Shacksbury
11 Shacksbury Rosé Cider
While technically a cider, this canned drink uses fresh New England apples, pressed and fermented at cellar temperature that are then aged on Syrah and Zinfandel grape skins to impart tannin, structure, and berry notes. This happy marriage between the worlds of wine and cider leaves us with one impressive drink.
FIND IT HERE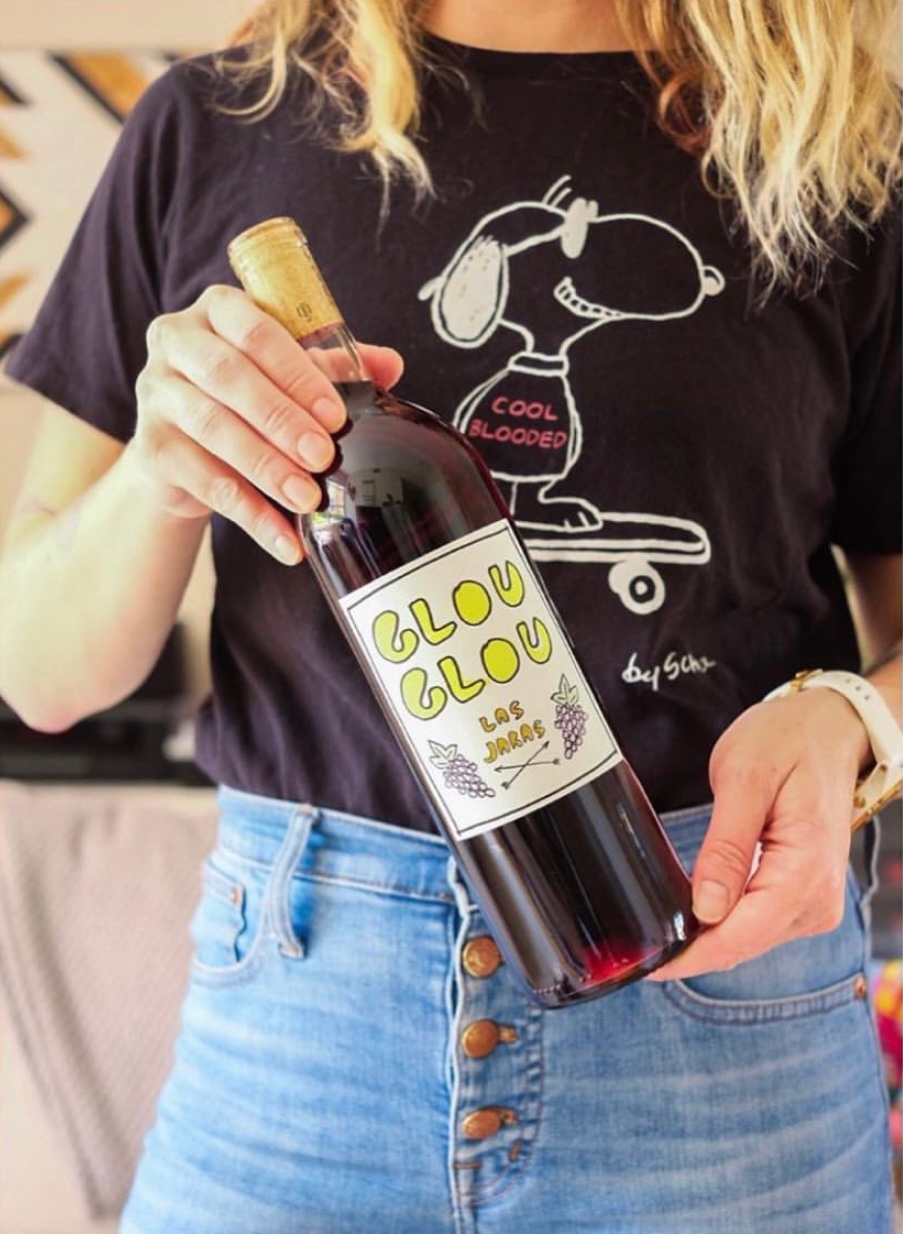 Las Jaras
12 Las Jaras Glou Glou Wine
Produced and bottled in the heart of Sonoma County wine country, this beautiful bottle of light red wine features a custom art label, all hand-picked grapes, and is best served with a slight chill. It's very intense berry flavor makes it versatile with food, so pour yourself a glass, sit down to a nice meal, and enjoy your evening.
FIND IT HERE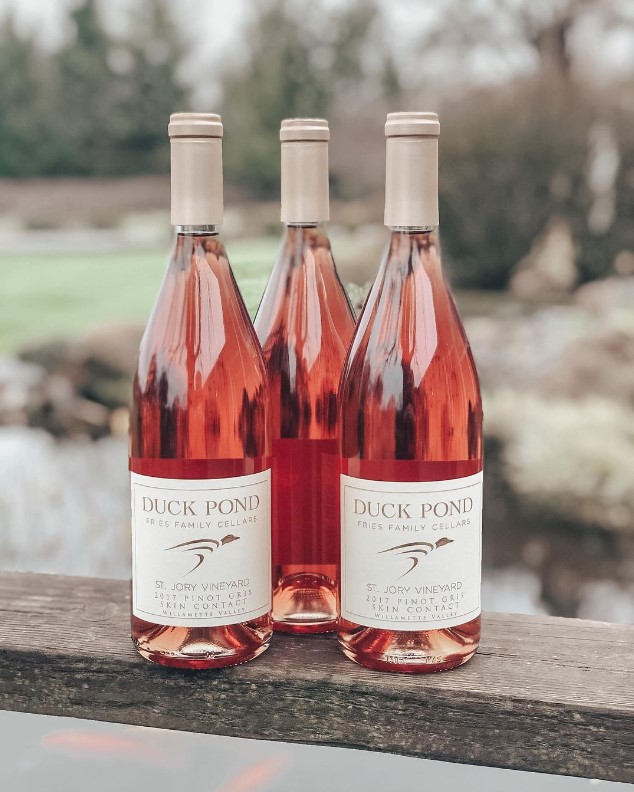 Duck Pond Cellars
13 Duck Pond Cellars
As the first wine brand to achieve Natural Path Certification and to be Clean Label Project certified, Duck Pond Cellars is an Oregon-based wine that is based in sustainability and quality ingredients. This skin contact Pinot Gris features beautiful hibiscus hues and orange undertones with notes of berries and lemon zest and is best served chilled, making for a delightful summer wine.
FIND IT HERE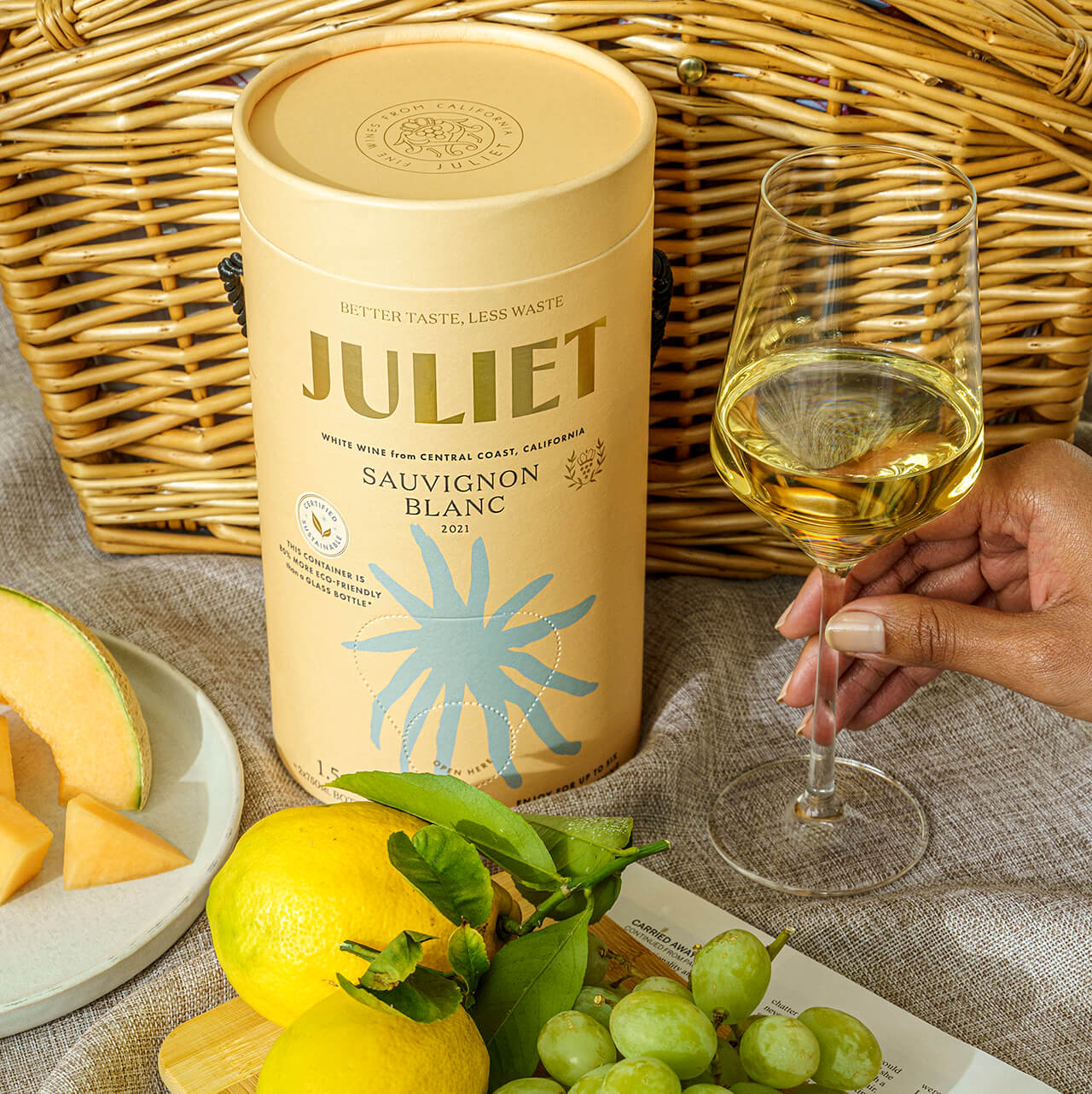 Juliet Wine
14Juliet Wine
Founded by longtime friends Allison Luvera and Lauren De Niro Pipher, who discovered the dramatically lower carbon footprint of boxed wine versus bottled, Juliet Wine comes in 100-percent recyclable packaging that produces 84-percent less waste than glass bottles. This low-sugar white wine has a convenient pour spout, so you can take it picknicking or set it out on a counter for a summer party, while keeping the wine inside fresh and ready to enjoy.
FIND IT HERE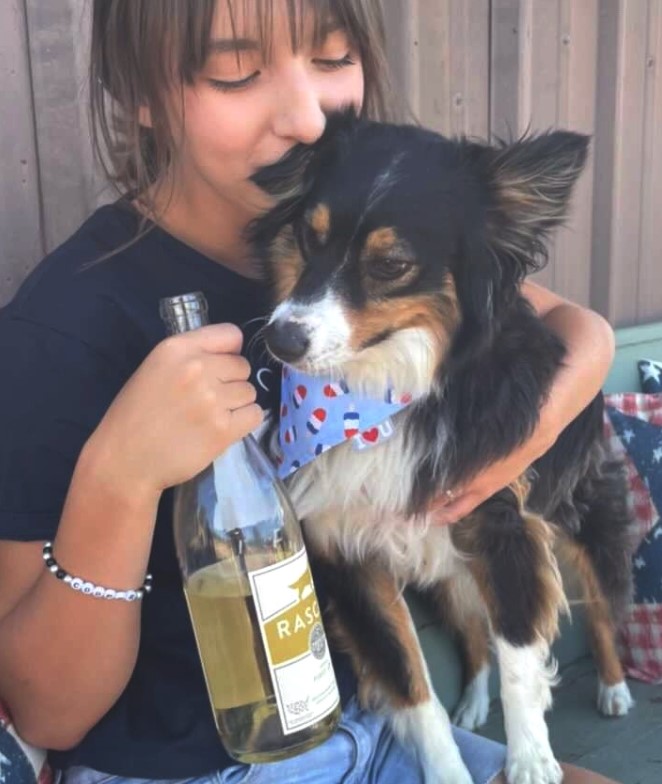 Rascal Wines
15 Rascal Wines
Ready for a wine that gives back? Rascal Wines are vegan-friendly and made for dog lovers by a fellow dog lover, winemaker Julia Catrall, whose own rescue dog Rosie helps her supervise the vineyards every day. Each bottle purchased helps benefit The Humane Society of America and by the end of 2022, Rascal had already donated more than $100,000 to the Humane Society in support of local shelters around the country.
FIND IT HERE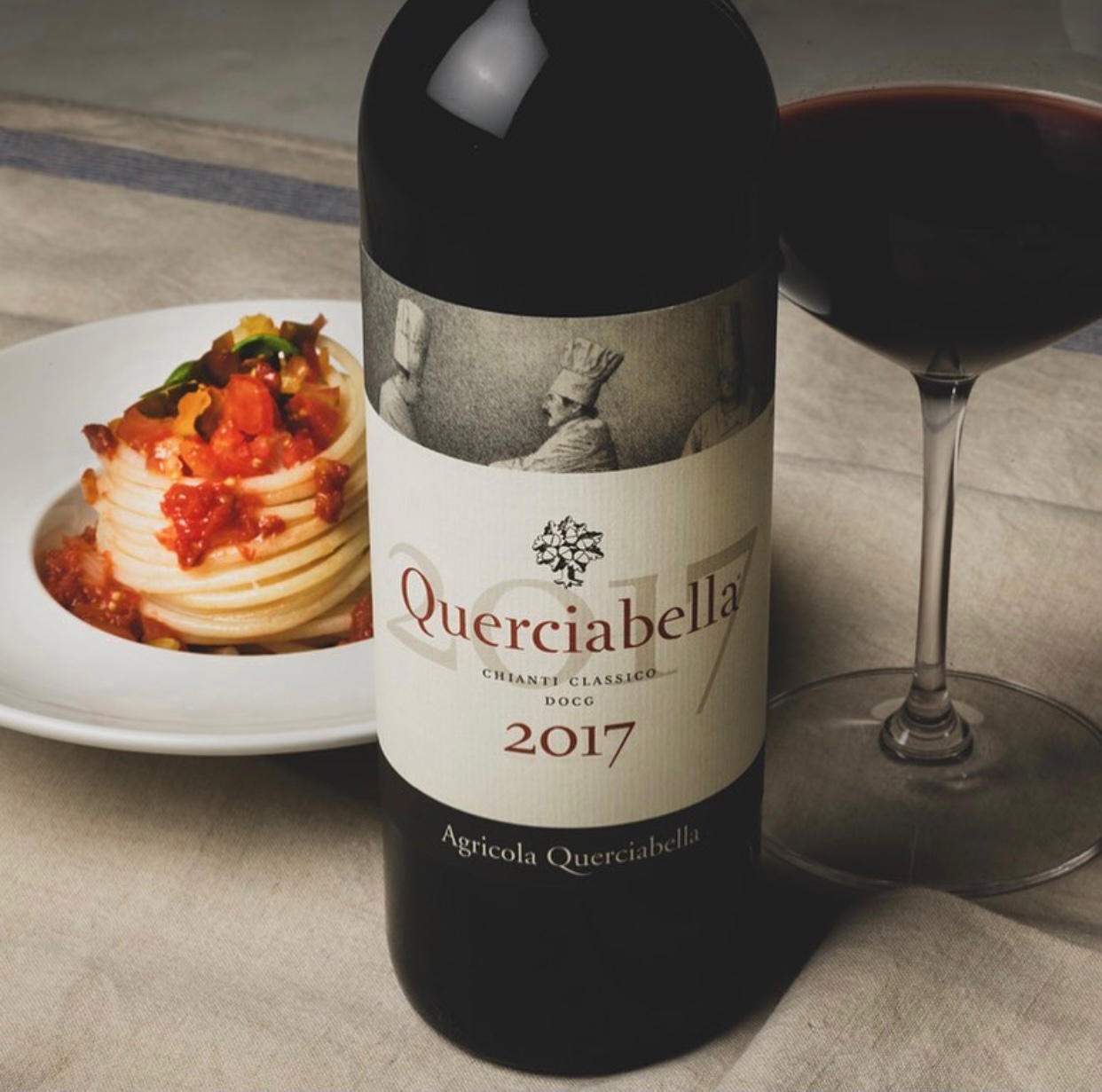 Querciabella
16 Querciabella Chianti Classico
This full-bodied red wine from this Italian winemaker in Tuscany is uncompromising in its pursuit of quality and sustainability. Querciabella's vineyards represent the largest extensions of biodynamically farmed (certified organic) vineyards in Italy and each bottle is made with absolutely no animal by-products.
FIND IT HERE
*Please note that the availability of shipping depends on state laws on shipping alcohol.
For the latest vegan news, read:
Here at VegNews, we live and breathe the vegan lifestyle, and only recommend products we feel make our lives amazing. Occasionally, articles may include shopping links where we might earn a small commission. In no way does this effect the editorial integrity of VegNews.