Keep Passover traditions alive by making one of these matzah-inspired dishes. We've gathered enough vegan recipes to equip you with an innovative and crave-worthy matzah meal for every day of Passover. Chag Sameach!
Is matzah vegan?
Matzah is flat, crispy, unleavened bread, made of two very simple ingredients: flour and water. (Yeast is not included in the recipe, because this would make the bread rise.) This means that matzah is vegan by default. That said, there are variations of matzah, like egg matzah, which are not vegan, so make sure you read the label first before purchasing. (These variations aren't served at Passover though, where you'll find just the simple flour and water version.)
Why is matzah eaten during Passover?
The entire celebration of Passover is dedicated to remembering the story of Israelites escaping from enslavement in ancient Egypt. At that time, in order to flee quickly, they would not have been able to wait around for bread to rise. And this is one key reason why unleavened matzah bread is eaten during Passover.
Around day five of Passover, the thought of eating another sheet of matzah can get a bit stale. It's fine at first, but a little over halfway through the holiday and we're in dire need of a matzah makeover. This is why, to shake things up a bit, we've compiled these creative and tasty vegan matzah recipes for you to try.

Vegan matzah recipes for every day of Passover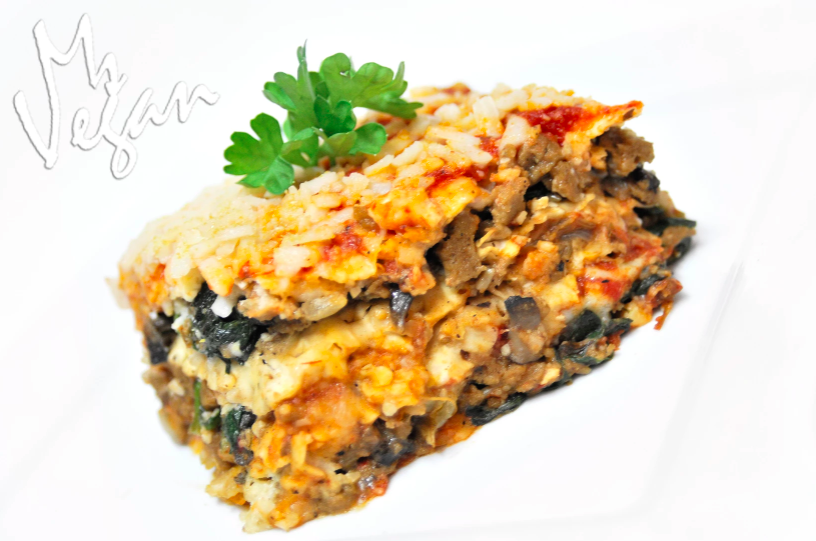 Ms. Vegan
1 Matzah Lasagna
Lasagna can be so one-note. That's not to say it isn't one of the most soul-soothing meals on the planet, but it often lacks texture. Add a bit of crunch and bite variety by swapping in sheets of matzah for traditional noodles. You'll keep kosher and discover that yes, lasagna as you knew it can get even better.
Get the recipe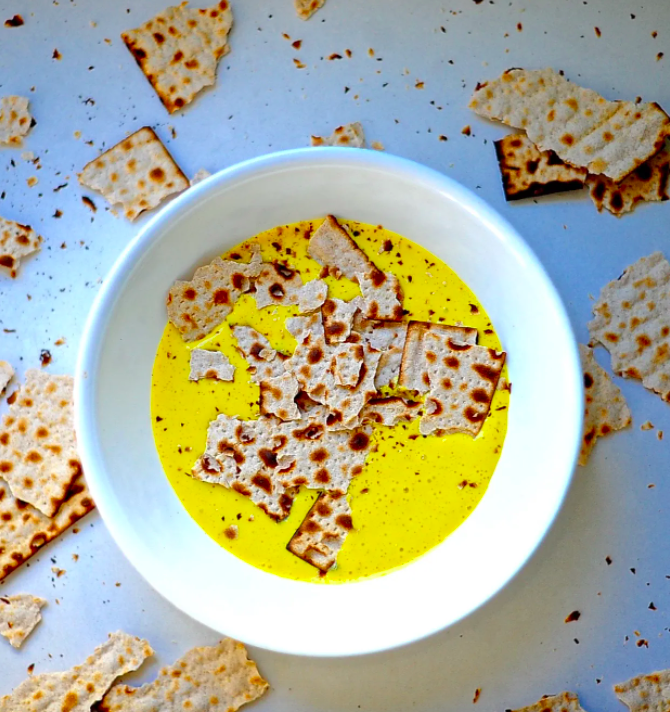 SunnysideHanne
2 Vegan Matzah Brei
The restaurant trend to "put an egg on it" has been practiced in Jewish households for decades in the form of matzah brei. Veganize this Passover breakfast staple by subbing the egg for silken tofu. Customize by adding in your favorite veggies for additional flavor and texture. Finish the dish with a pinch—or a cascade—of nutritional yeast. (If you prefer to use vegan eggs over tofu, you can also try this matzo brei recipe by The Yummy Vegan which calls for Just Egg.)
Get the recipe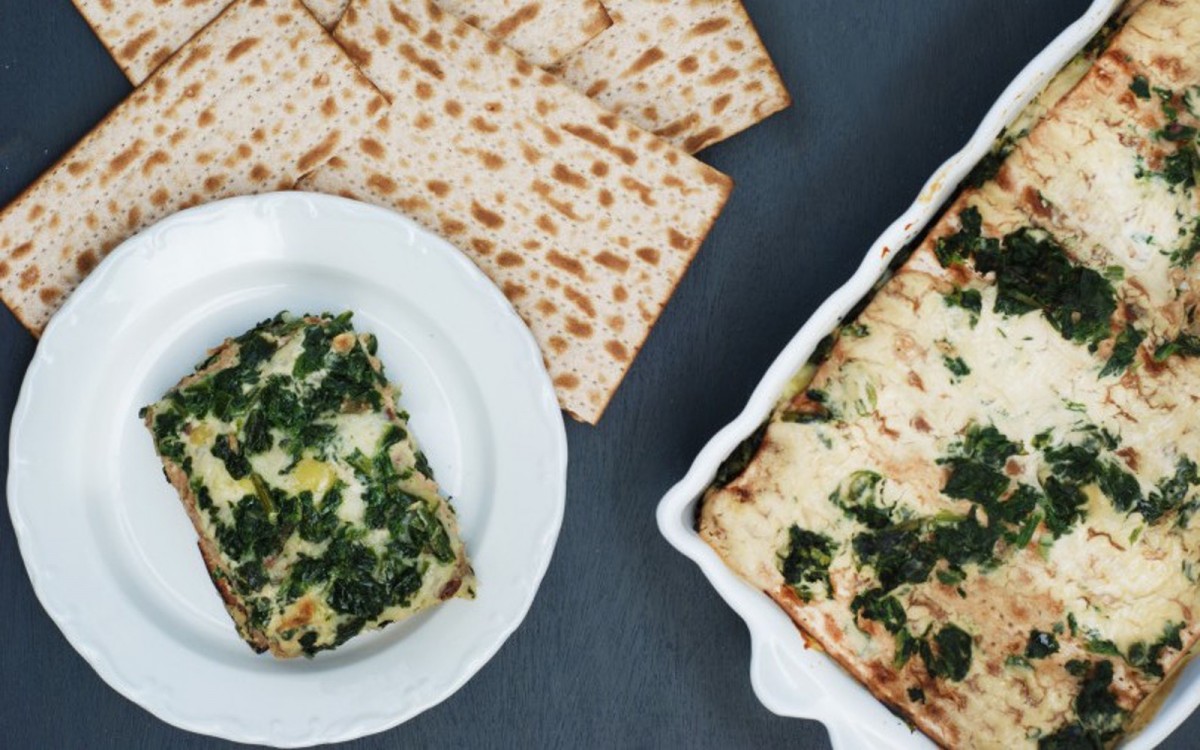 Annessia Maillet and Beth DeCarlo
3 Passover Matzah Pie
This crowd-pleasing pie delivers creamy, crunchy, silky, savory goodness all in one bite. Layers of matzah, potato, spinach, garlicky cauliflower, and cashew cream harmoniously combine into a main dish any ya-ya would be proud to serve.
Get the recipe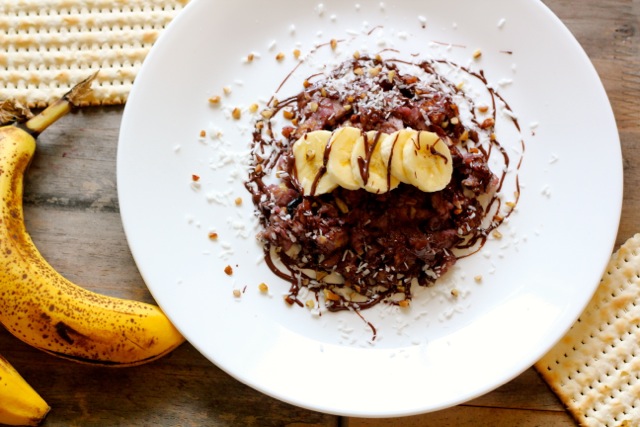 What Jew Wanna Eat
4 Dark Chocolate Coconut Banana Vegan Matzah Brei
If you can resist eating the entire batch in one sitting, we highly recommend you double the recipe and freeze some to eat after Passover. This chocolatey snack is addictive and so easy to throw together. There's nothing like a pantry pull quick dessert when the chocolate craving calls!
Get the recipe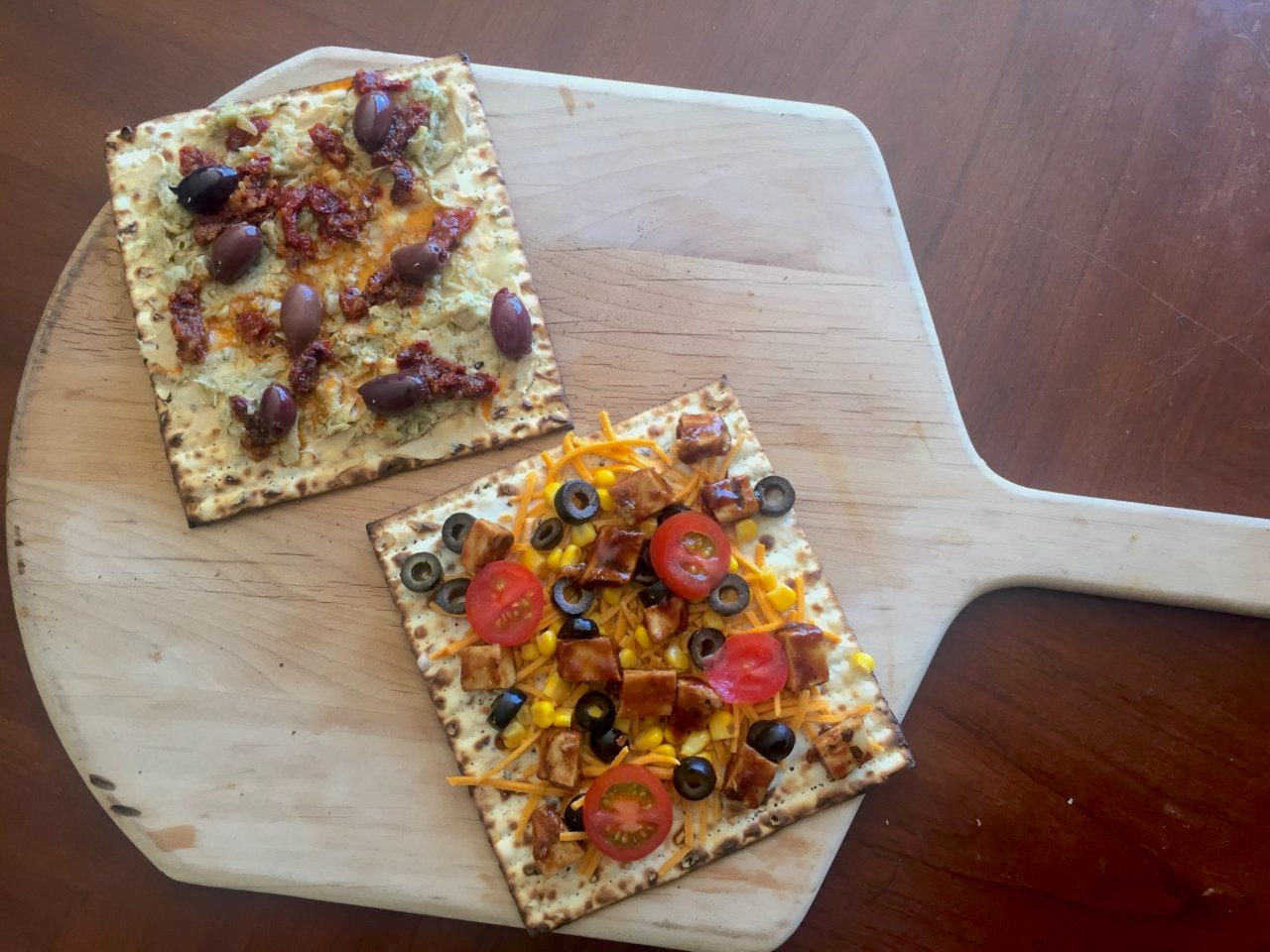 Stephanie Dreyer

5 Vegan Matzah Pizza
We'll happily eat our weight in matzah pizza. Simply select your favorite sauce and adorn it with your favorite pizza toppings. Make this for a crowd, or enjoy it all for yourself.
Get the recipe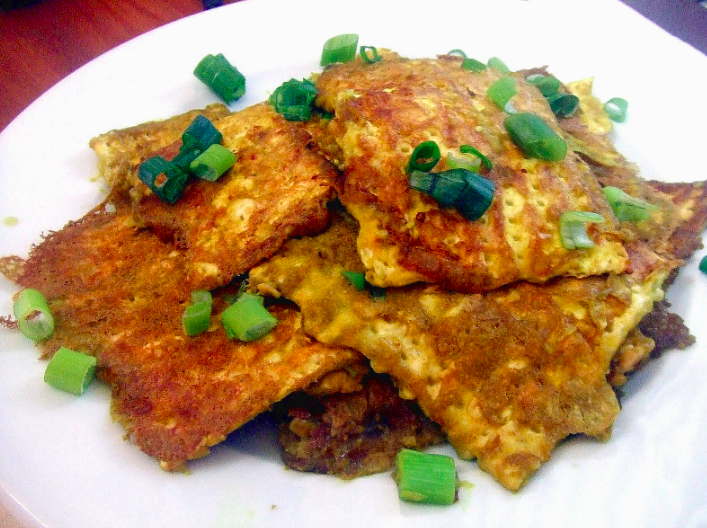 Rhea Parsons

6 Fried Matzah
Few can argue that most foods taste better fried, and matzah is no exception. This seasoned, battered, and pan-fried snack shouldn't be limited to the Passover table; we believe it should be served at every county fair. We can see it now: Matzah Man, Purveyor of Fried Unleavened Bread!
Get the recipe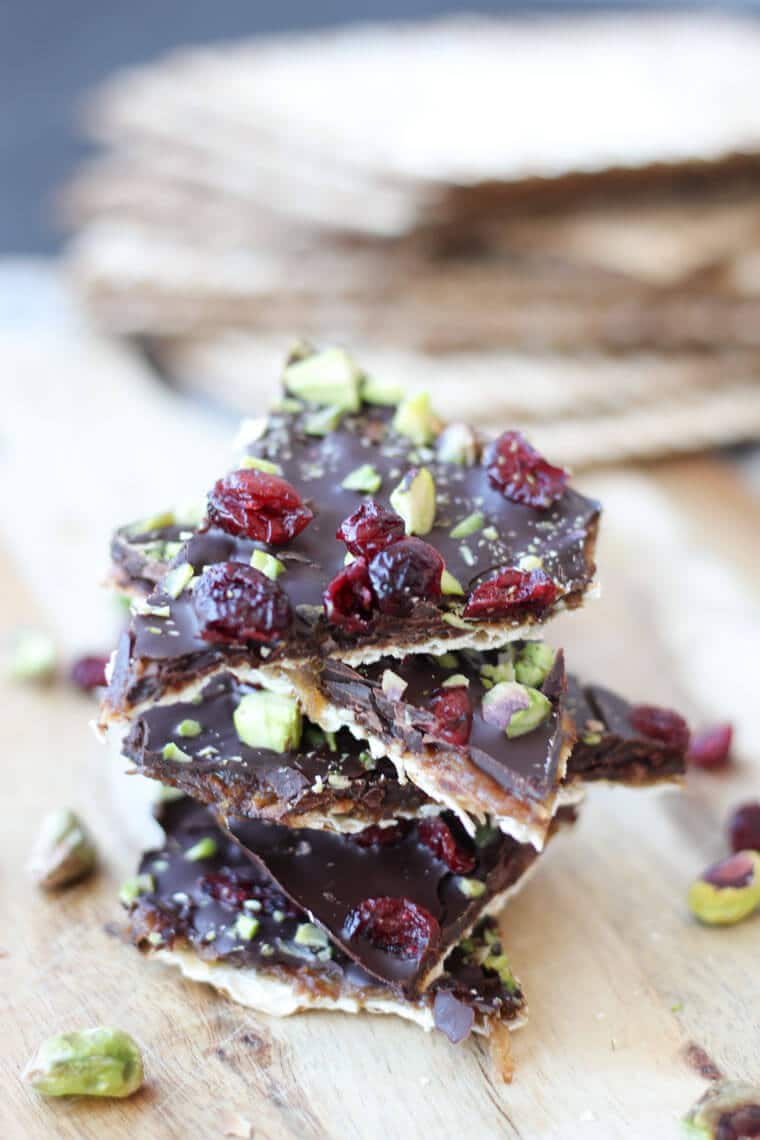 Abbey's Kitchen
7 Matzah Brittle with Salted Caramel Coconut Sugar Toffee
Looking for a fool-proof way to make matzah more appetizing? Smother it with caramel and chocolate. This treat is crispy and sweet with just the right amount of salt thanks to the fleur de sel and a sprinkling of pistachios. The dried cranberries also introduce a chewy textural element that is often left out of many matzah brittles. We're snacking on this crunchy delight all Passover long.
Get the recipe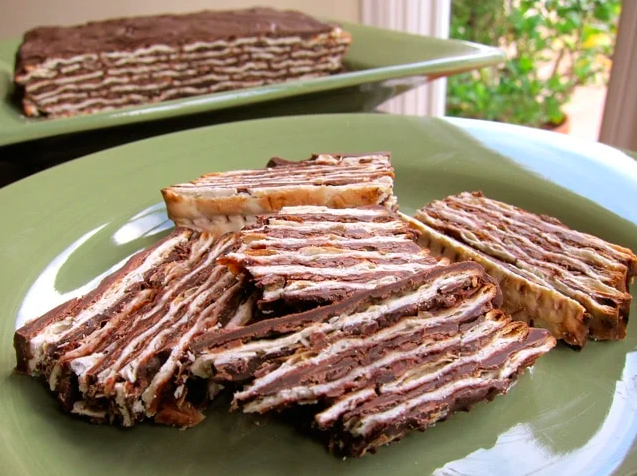 Tori Avey

8 Easy No-Bake Chocolate Matzah Cake
No bake and three ingredients—that's the kind of dessert we're after. Plus, it involves chocolate and wine, so you really can't go wrong here. Soak the matzah in wine, layer the sheets with melted vegan chocolate, and let it sit in the fridge for as long as you can ward off temptation. Reward your patience with a thick slice of this matzah masterpiece.
Get the recipe
Note: a few of these recipes contain tofu or legumes, which are not considered kosher during Passover for Ashkenazi Jews. If you identify as such, opt for the Matzah Cake, Matzah Brittle, and Chocolate Brei.
For more vegan Passover recipes, read: