Collagen—it's the fountain-of-youth protein that makes skin smooth and plump by stimulating tissue growth. But as the body ages and slows down its own collagen production, many turn to supplements for a fix. The downside? They're usually made using animal bones, skin, and cartilage. Gross. Thankfully, vegan alternatives that boost our body's natural collagen production or actually replicate the amino acids in animal-derived collagen are totally in fashion.
What is collagen?
Collagen is a protein the body makes naturally that can be found in hair, skin, nails, and bones. The protein is vital for keeping bones strong and skin looking wrinkle-free, and as you age, your body naturally slows down the production of collagen. The much-buzzed-about beauty trend usually refers to the intake of animal-sourced collagen that typically comes animal bones, skin, and cartilage.
What is vegan collagen?
There are many ways to boost your body's collagen by eating foods high in vitamin C, zinc, and copper. These nutrients can be found in foods such as beans, oranges, broccoli, and tomatoes. As demand for plant-based collagen grows, brands are stepping up to create completely vegan collagen using genetically modified yeast and bacteria. Other innovative brands like Geltor are also utilizing high-tech methods to create vegan collagen that will be far more accessible in the future. Geltor's Type 21 collagen begins with a set of microbes that naturally produce proteins, which are programmed to make collagen without sourcing it cruelly from animals. Its first protein product, Collume, launched in 2018 for use in skincare formulations.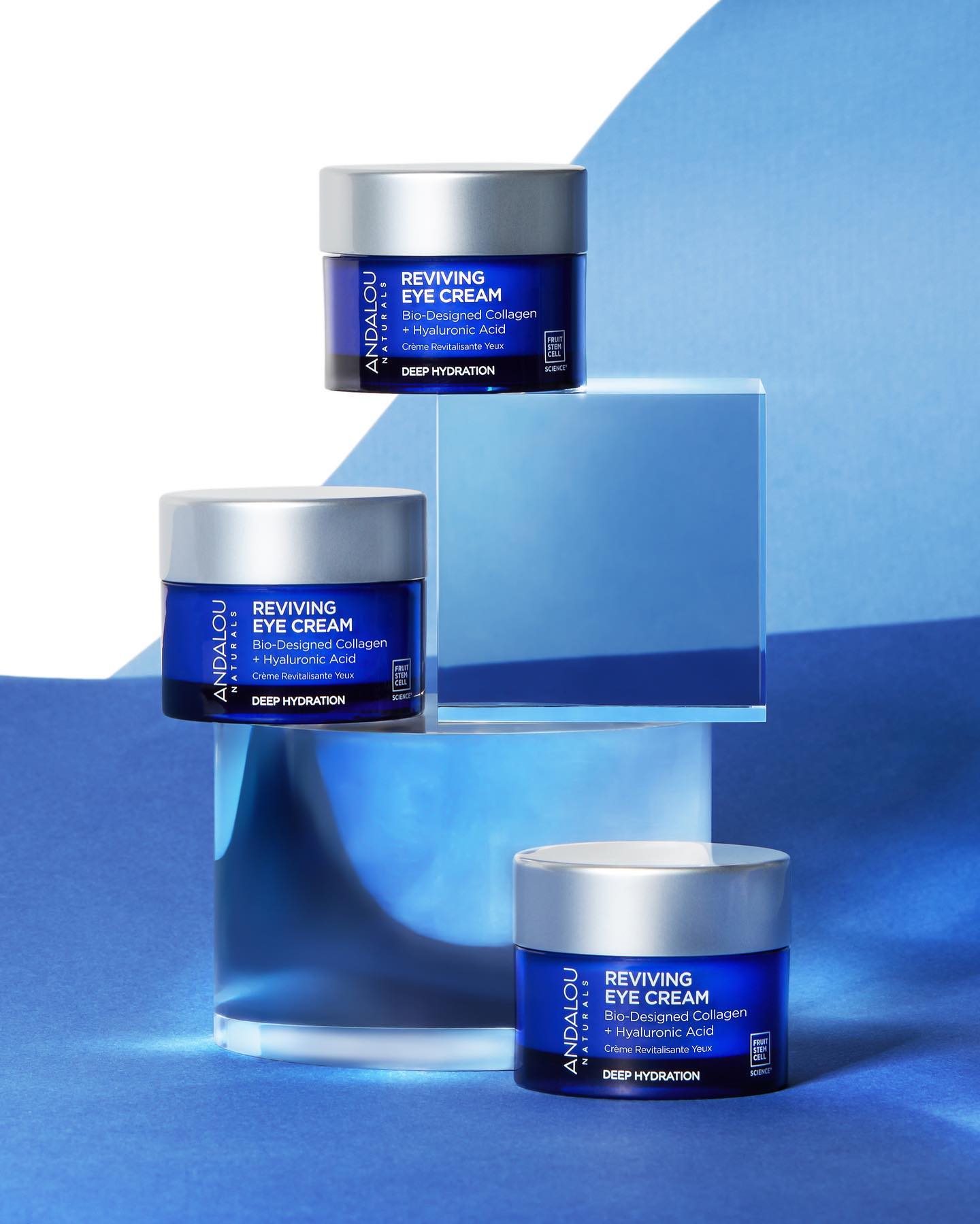 Andalou Naturals
1 Andalou Naturals Deep Hydration Reviving Eye Cream
Using a first-of-its-kind, bio-designed vegan collagen from tech company Geltor, this nourishing eye cream boasts unparalleled improvement in skin moisture. Apply day and night to let the collagen, hyaluronic acid, and fruit stem cells work their magic to revitalize tired under-eyes.
Learn more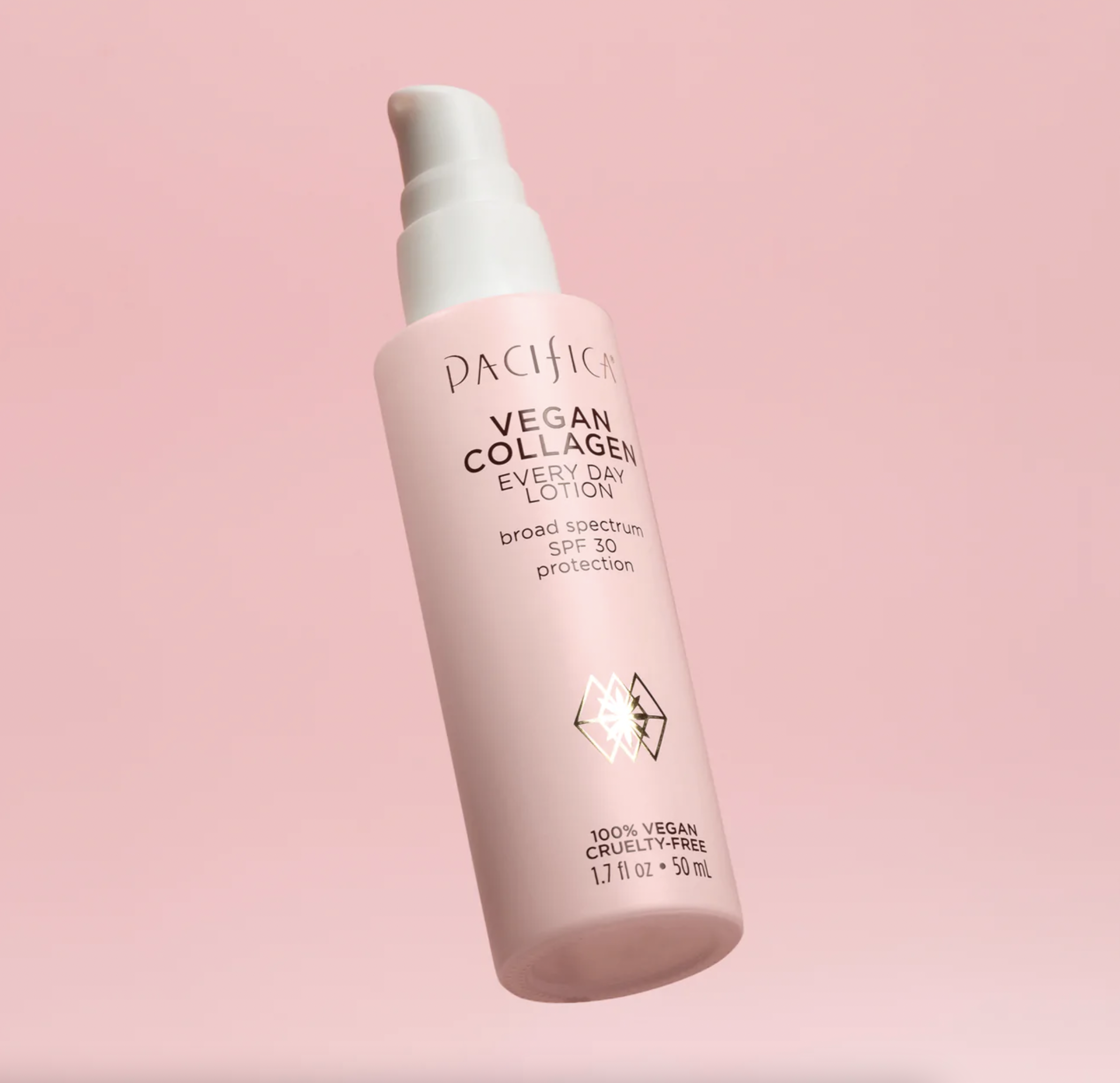 Pacifica Beauty
2 Pacifica Vegan Collagen Every Day Lotion SPF 30
Pacifica's entire vegan collagen line is a must-try, but this everyday lotion with SPF 30 is a stand-out. Formulated with vegan collagen and hyaluronic acid, this lightweight, sheer formula is a must for your morning skincare.
Learn more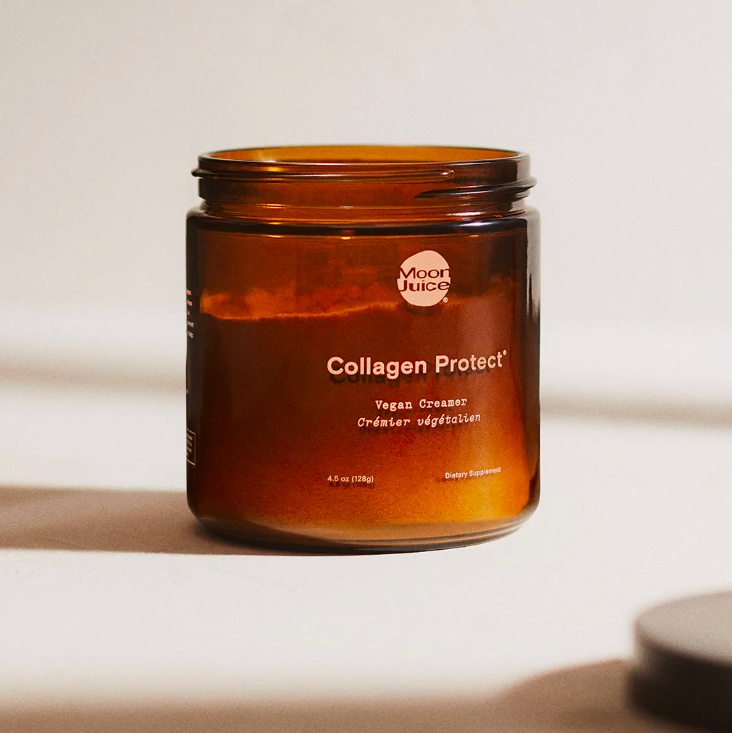 Moon Juice
3 Moon Juice Collagen Protect
For those looking to preserve their natural collagen, why not drink it with your morning cup o' joe? With this three-ingredient coffee creamer, supple skin and minimized fine lines are just a sip away thanks to a powerful combination of rice bran, silver ear mushroom, and salt of hyaluronic acid.
Learn more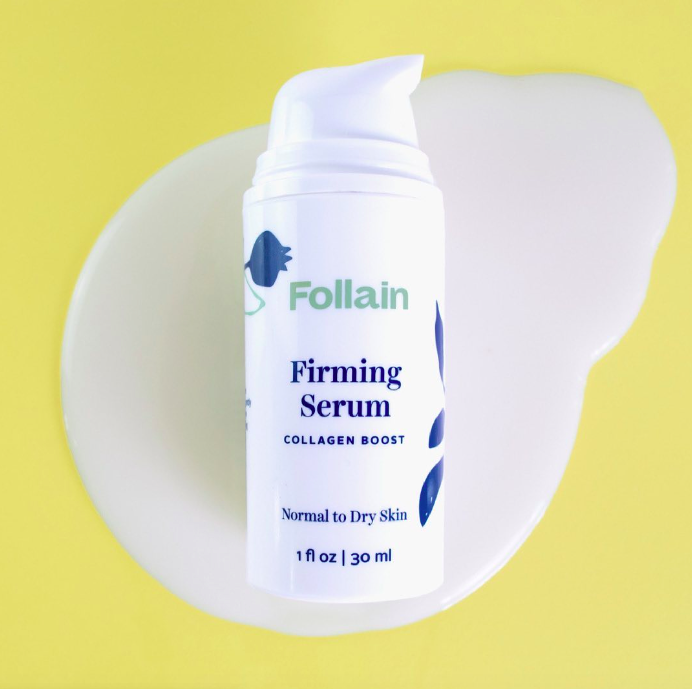 Follain
4 Follain Firming Serum
A concentrated blend of niacinamide, bakuchiol (a plant-derived retinol alternative), and a peptide complex work together to bring out smoother, firmer skin and tackle signs of aging in this velvety-soft serum. Layer under moisturizer every morning and night to reap the benefits.
Learn more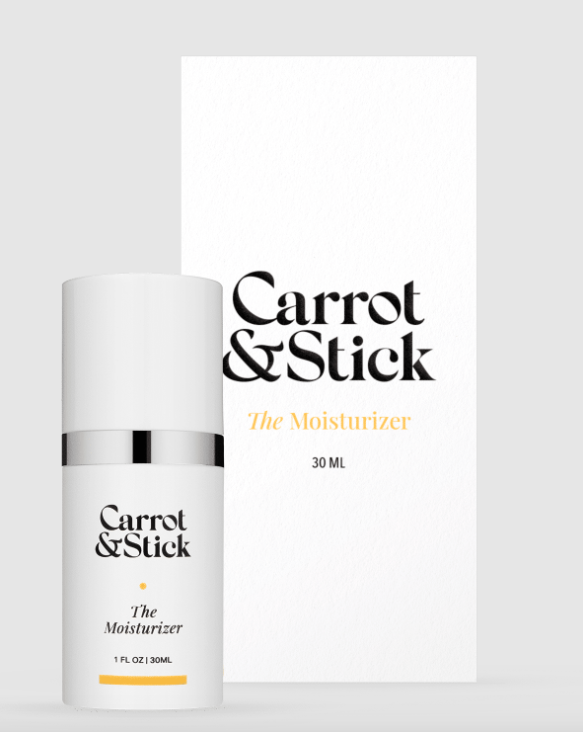 Carrot & Stick
5 Carrot & Stick The Moisturizer
With a powerful formulation of plant proteins, vitamins, amino-collagen, and alpine rose stem cell extract, this lightweight antioxidant moisturizer nourishes skin to help smooth lines and wrinkles without any unwanted sulfates, parabens, or phthalates.
Learn more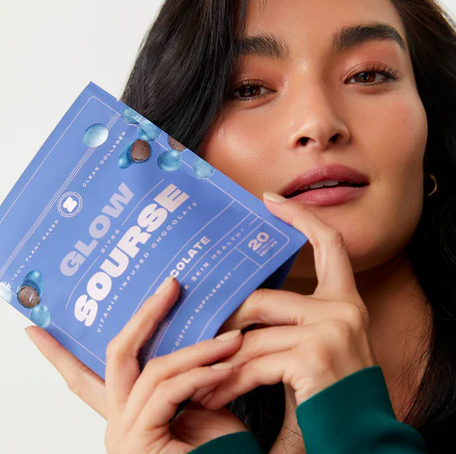 Sourse
6 Sourse Glow Bites
Chocolate and beauty—could there be a better combo? An infusion of skin-boosting collagen powder and detoxifying spirulina in this low-sugar, functional dark chocolate means we're just two heavenly bites away from improved skin texture and elasticity.
Learn more
For more on vegan beauty, read:
Here at VegNews, we live and breathe the vegan lifestyle, and only recommend products we feel make our lives amazing. Occasionally, articles may include shopping links where we might earn a small commission. In no way does this effect the editorial integrity of VegNews.