Convincing someone to go vegan can be an arduous journey. You can battle back-and-forth on the science, play the sympathy card by exposing them to the horrors of animal agriculture, or lay on the guilt by pointing to the climate crisis.
While these are all well-intentioned tactics, we found the fastest and least combative strategy of conversion is to take them to Veggie Grill. Think of this fast-food chain as the vegan gateway drug. Your omnivore may not switch overnight, but hand them a Sante Fe Chickin' sandwich and they'll finally stop saying that vegans eat rabbit food.
Whether you're plotting your next vegan transformation or just wondering what to order for dinner, these Veggie Grill classics won't do you wrong.
Veggie Grill
1 Wings
The menu says one order serves two, but that's inaccurate. One person can easily inhale five of these crispy chicken wings and still have room for a meal. They are available plain, but it's highly recommended to order them slathered in buffalo or barbecue sauce. Both sauces pair perfectly with the side of vegan ranch, as do the celery sticks that come with the dish.
While we love that more eateries are learning the art of vegan fried chicken, Veggie Grill has been doing it since 2006.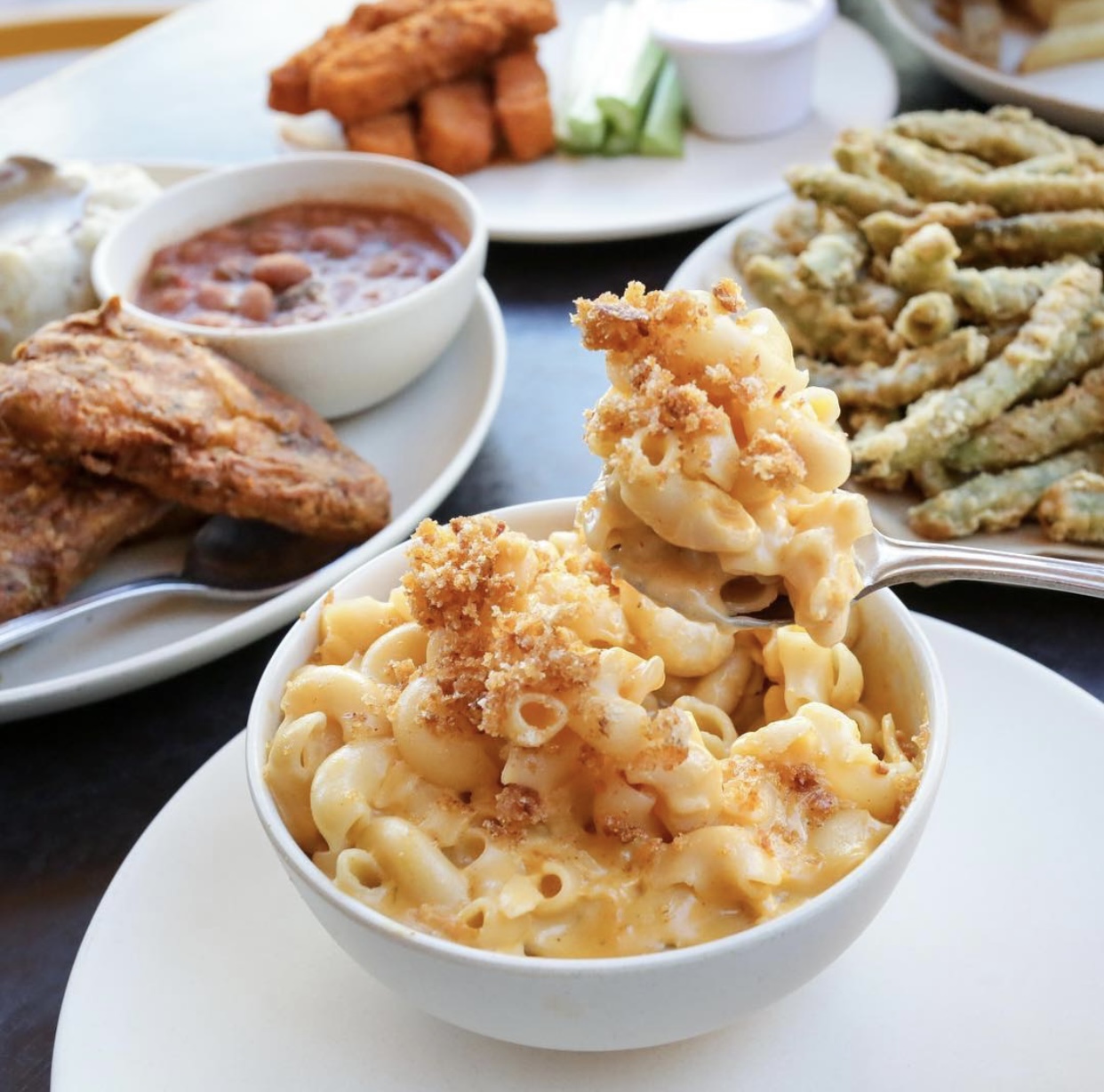 Veggie Grill
2 Mac and Cheese
This is technically an appetizer, but it eats like a meal. There have been times when a bowl of this spiralized cheesy pasta is all we need to feel satisfied. It's the definition of what the essential stovetop mac and cheese should be: thick, creamy, hot, and cheesy.
Pro tip: there's no official age limit on the kid's menu, so order the kid's mac and cheese and you'll get your choice of a small side (such as carrot and celery sticks or French fries) and dessert (cookies or chocolate pudding). If you're really hungry, add an entrée salad to get your greens in.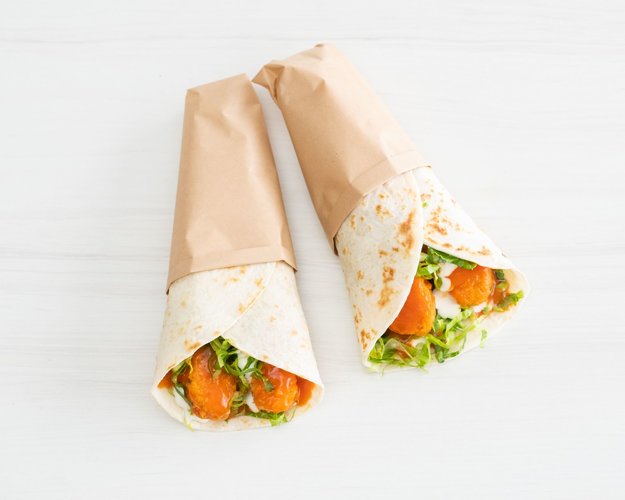 Veggie Grill
3 Buffalo Mini Wraps
If buffalo sauce is in the menu description, you can trust that it's going to be good.
The chain's signature crispy chickin' wing is doused in buffalo sauce and lovingly wrapped in a ranch-slathered tortilla along with crunchy chopped romaine. It's nothing fancy—just a buffalo wrap done right.
Two mini handholds come with each order, and you should have no problem polishing off both. Politely ask your dining companion to get their own.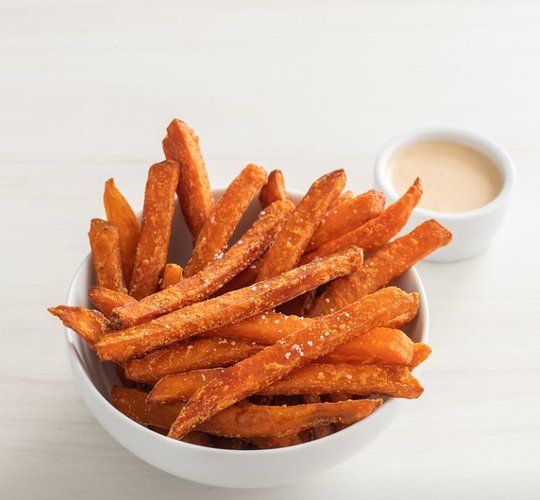 Veggie Grill
4 Sweet Potato Fries
These fries are the clear choice for any entrée that offers a complimentary side. Even the sweet potato fry-averse customer will learn to love the sweeter side of French fries after trying Veggie Grill's perfect rendition characterized by tapered, crispy, and blackened ends and a tender—never soggy—center.
Unlike traditional French fries, ketchup is entirely optional.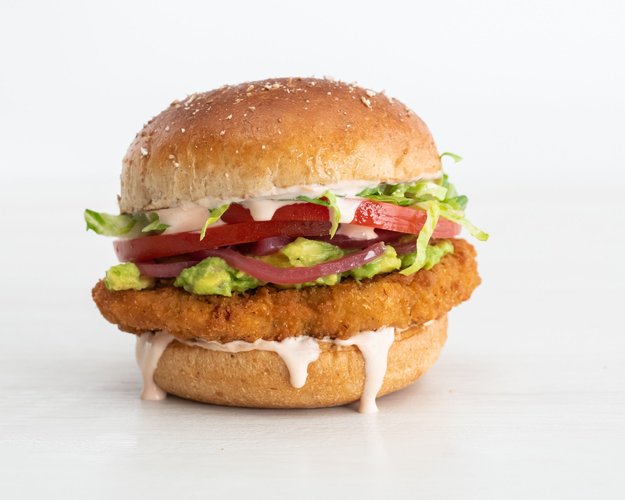 Veggie Grill
5 Santa Fe Chickin' Sandwich
Beyond the buffalo sauce, vegan chicken is another staple Veggie Grill nails every time. Many omnivores have been innocently duped by this sandwich, truly in disbelief that it is not made from an animal.
The chain's deceptively good crispy chickin' patty is complemented by romaine lettuce, sliced tomato, pickled onion, mashed avocado, and chipotle mayo and sandwiched between a soft wheat roll. It comes with a side of choice, and the sweet potato fries are the obvious choice.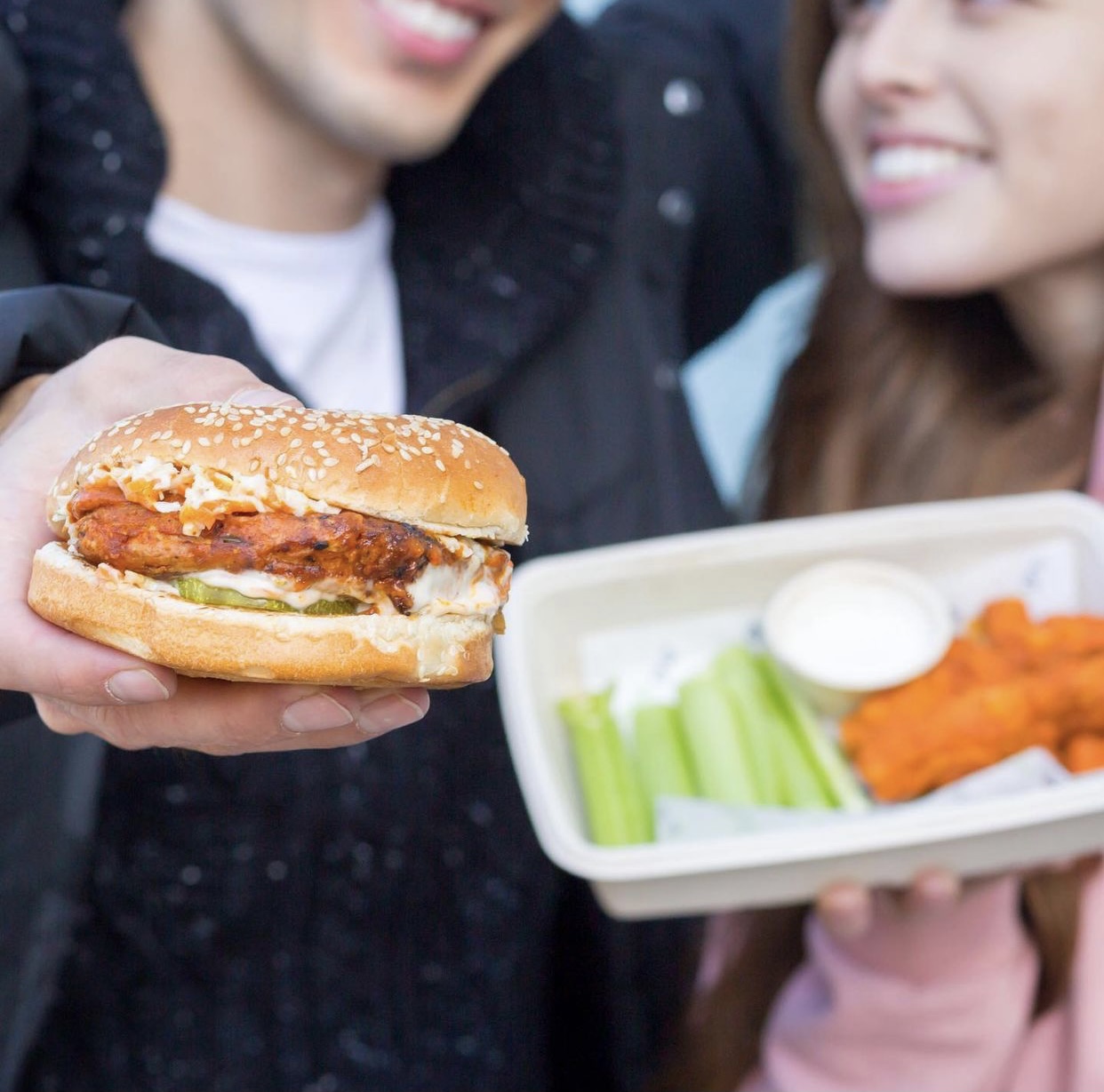 Veggie Grill
6 Crispy Buffalo Chickin' Sandwich
This slightly spicy sandwich combines two of Veggie Grill's best attributes: buffalo sauce and chickin'.
It's fairly basic—a buffalo-smothered crispy chicken patty is layered with romaine, pickled onion, and tomato on a soft wheat bun—but its simplicity is a mark of a well-made sandwich. It's easy to hide imperfections with loads of toppings, but with minimal ingredients, the greatness of the buffalo chickin' patty really shines.
Pro tip: order a side of ranch for dipping—it helps tone down the heat level for those with a low spice tolerance.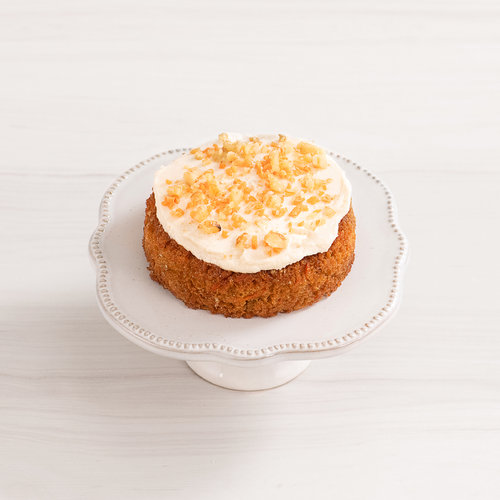 Veggie Grill
7 Carrot Cake
As a rule of thumb, we shy away from pre-packaged carrot cake in order to avoid mass disappointment. It tends to be unpleasantly dry, and finding a decent slice isn't worth the letdown. Veggie Grill has restored our hope.
This individually portioned carrot cake is melt-in-your-mouth-moist and topped with a thick layer of cream cheese frosting. The cake is studded with just the right amount of walnuts that offer a hint of crunch—because cake should never be overly crunchy.
Veggie Grill isn't a bakery, but we've made several stops just for the carrot cake alone. Items may come and go, but this dessert is one option that deserves to be inducted in the Veggie Grill Hall of Fame.
For more vegan restaurant guides, read: