Panda Express has been hard at work getting vegan options on the menu now that it's ramping up plant-based offerings like so many other fast-food chains. It worked alongside vegan meat major Beyond Meat to develop a plant-based version of its menu A-lister, the orange chicken. It's currently on the menu for a limited time at all locations, but Panda Express has other vegan options, too.
Does Panda Express have vegan options?
Yes, Panda Express has vegan options, but they're not as substantial as you would expect.
According to chief brand officer Andrea Cherng, the restaurant chain has seen "incredible demand" for its vegan orange chicken, officially dubbed Beyond the Original Orange Chicken, which led to the current limited-time launch at all 2,300 locations nationwide. This is far from Beyond Meat's first collaboration with a fast-food chain—the plant-based meat company has worked with McDonald's, KFC, Taco Bell, and more.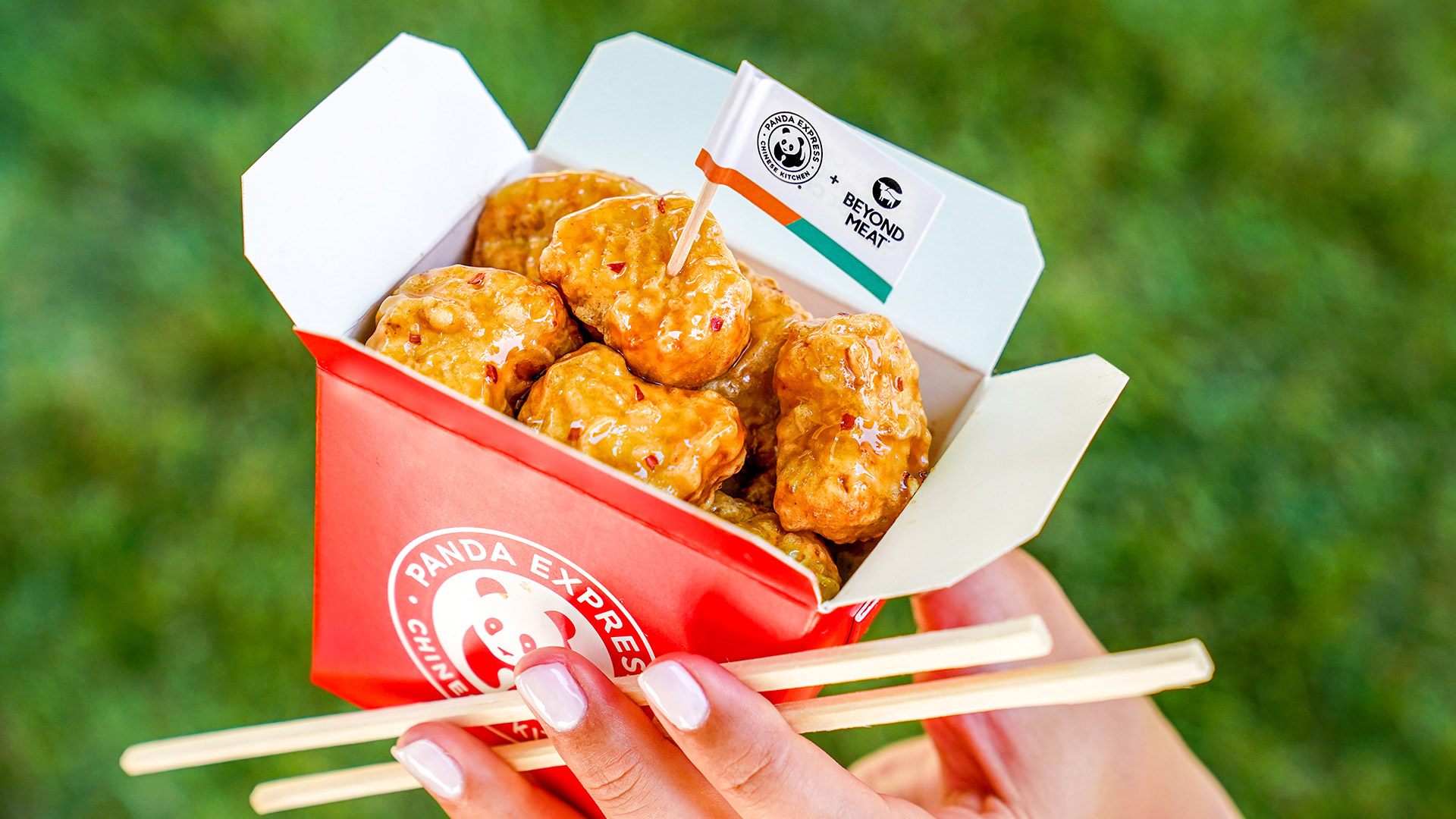 Panda Express
However, it's only going to be around for a limited time, which leaves most people with just rice, noodles, and greens to choose from in terms of vegan options. Panda Express has confirmed that its chefs will continue exploring plant-based entrees for future launches. For now, enjoy the chain's vegan orange chicken while supplies last.
How to Eat Vegan at Panda Express
The next time you find yourself peering into the hot buffet trays of Panda Express, follow this guide to fill your paper containers with all the vegan goods.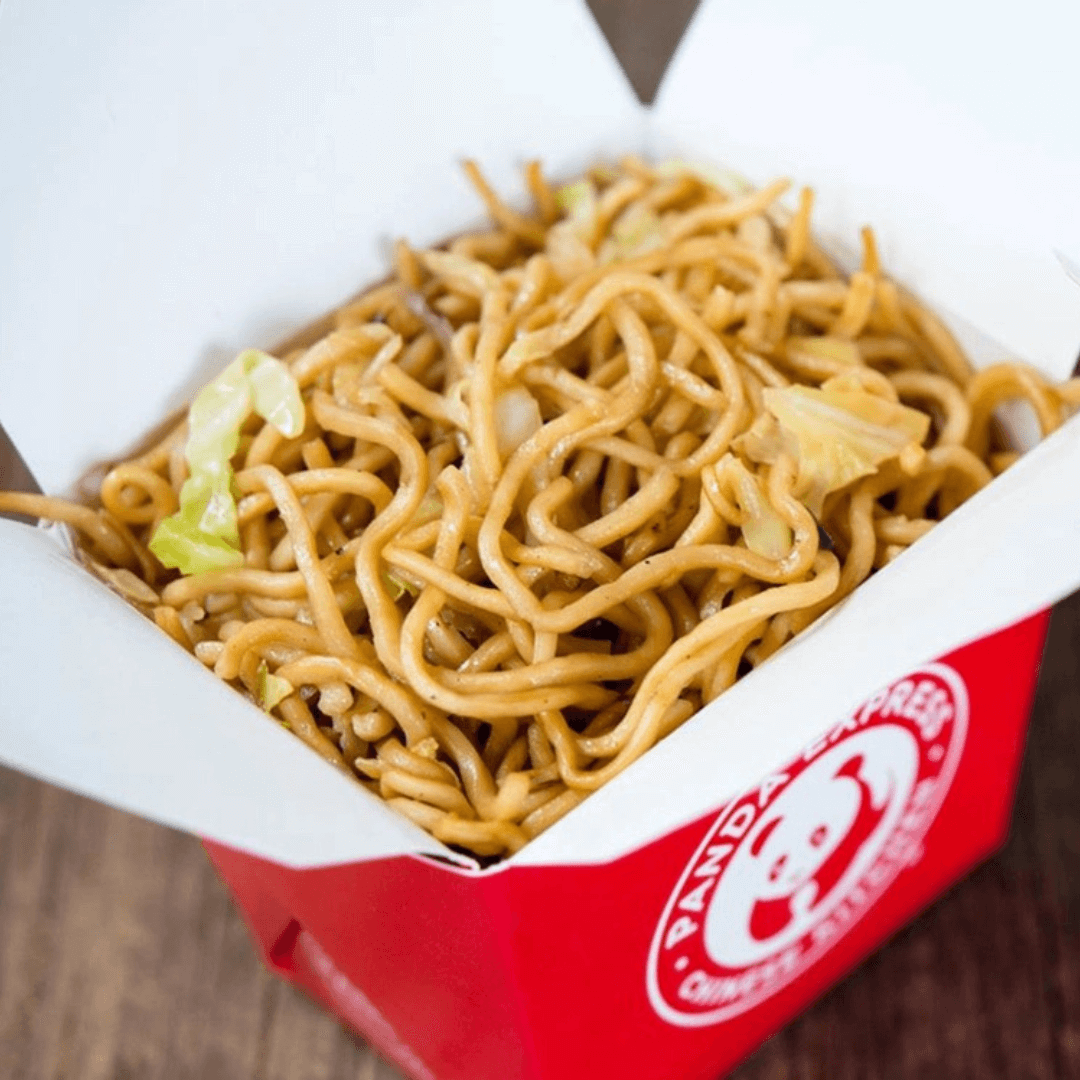 Panda Express
1 Rice and noodles
No need to worry about chicken, fish, or beef broth here—Panda Express has a few options when it comes to carbs. Use them as a hearty, satiating base to soak in any lingering sauce that drips from your main dish.
As of 2019, the chow mein is also vegan. The company nixed the chicken broth and animal-based seasonings following a robust campaign by Vegan Outreach.
Unfortunately, the fried rice contains egg. Still, that leaves you with a few solid picks. Your vegan options for rice and noodles are:
Steamed brown rice
Chow mein
Steamed white rice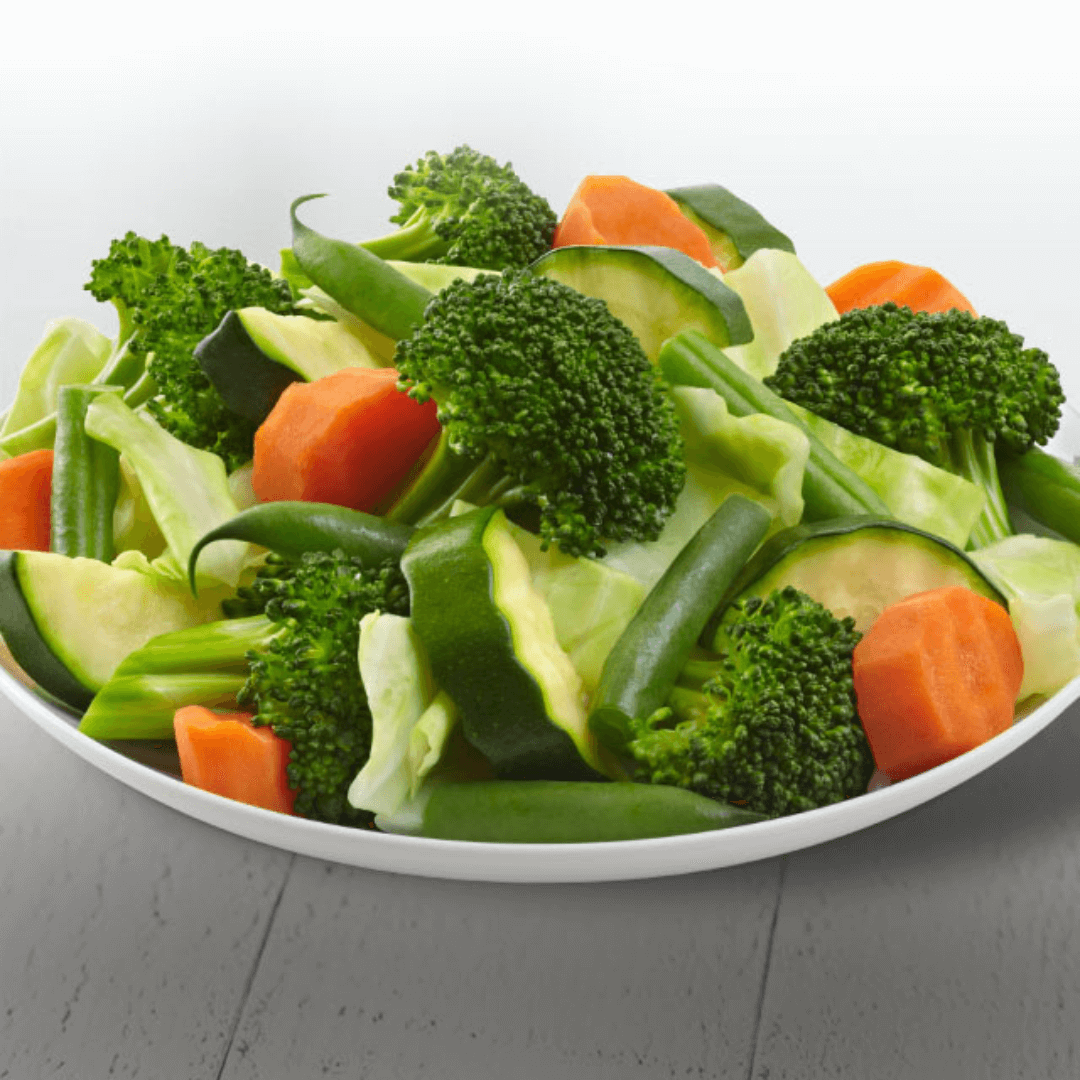 Panda Express
2 Vegetables
Honestly speaking, Panda Express could put a bit more effort into its vegetable offerings.
However, the one vegetable option available at all 2,300 locations does a suitable job.
The Super Greens are simply prepared with steamed broccoli, kale, and cabbage. It's always a delight to find a healthy green option that's not a limp salad at any fast-food joint.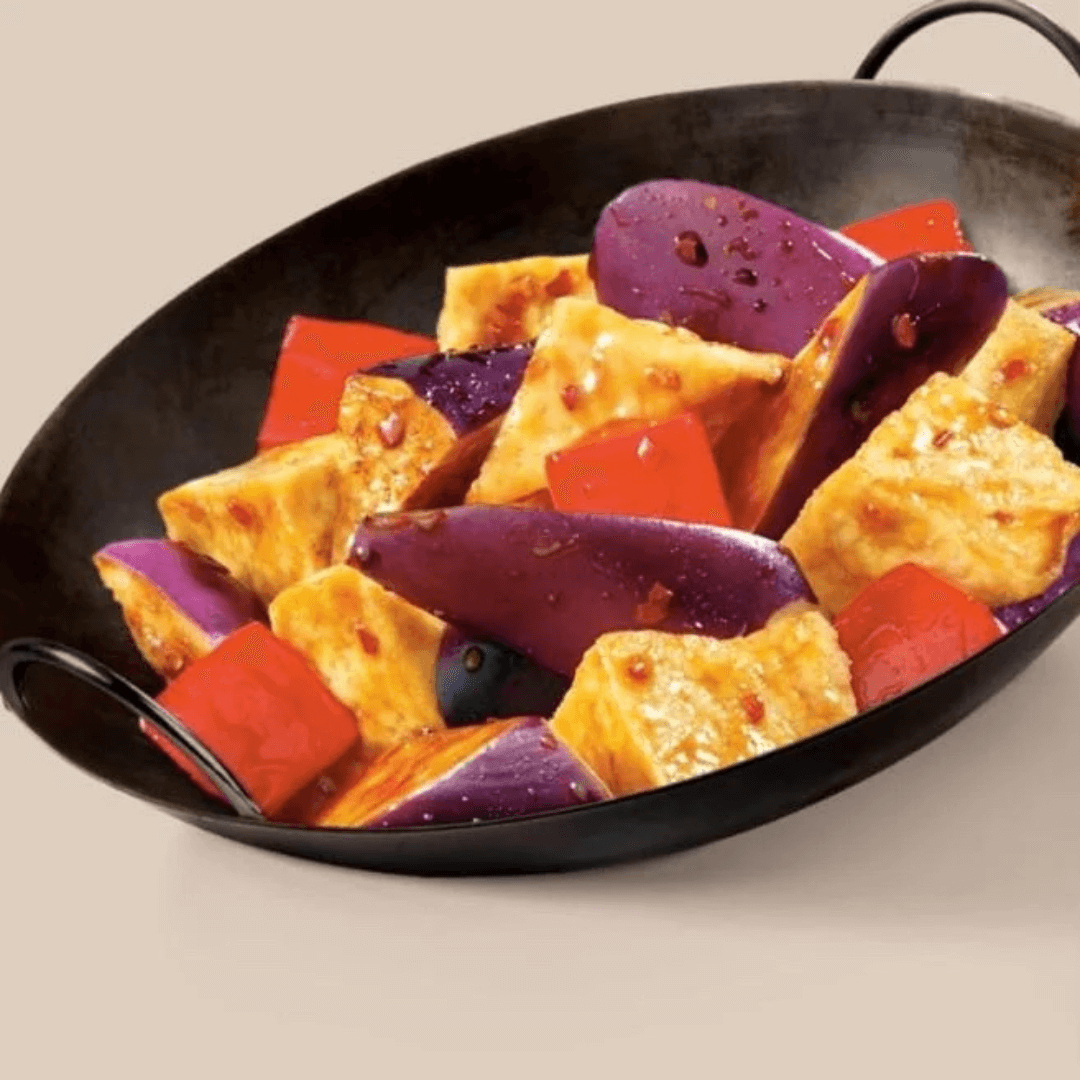 Panda Express
3 Mains
Panda Express' Beyond the Original Orange Chicken is available for a limited time as of September 2022. The meat-free chicken morsels are made from a base of faba bean protein that's battered, fried, and smothered in a sweet and vinegar-y orange sauce.
The Eggplant Tofu is also a solid and much-loved plant-based main, though consumers have reported it is not always available at some locations. The dish consists of browned tofu, eggplant, red bell peppers, and sweet and spicy sauce. A Panda Express representative has confirmed that the sauce does not contain any animal ingredients.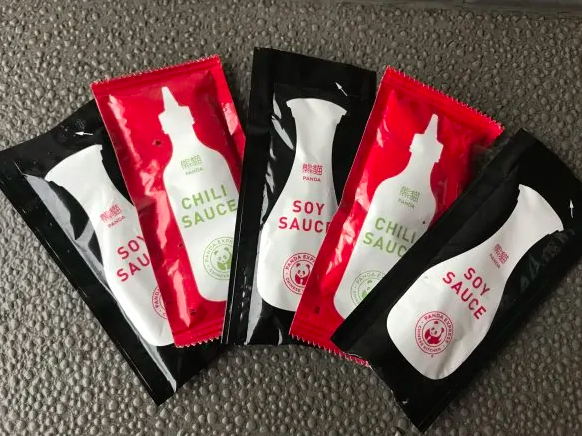 Convenient Keto
4 Sauces
Zhush up those Super Greens or a carton of rice with one of the many vegan-friendly sauces.
When you opt for the chili, hot mustard, plum, potsticker, soy, sweet and sour, or teriyaki sauce, you're in the clear. Pro tip: ask for extra sauces and use them in your own kitchen for a Panda-esque stir-fry or tofu dish.
As you can see, Panda Express has options that won't leave you feeling hungry, but it could still stand to add a little more variety to its vegan menu. But, with the demand for plant-based food, we can't wait to see what else the chain has in store.
For more vegan restaurant guides, read: