It's the end of Grease, and Sandy and Danny are dancing that iconic scene, you know, the one where they shimmy back and forth on a funfair ride? That, we all remember (you're welcome for the We Go Together earworm). But the part you may or may not recall is the words to the side of them on that ride, but we'll help you out. It read: Shake Shack. Yep, it turns out, the 1978 classic inspired the name of one of America's favorite fast-casual restaurant chains.
But while the school of the T-Birds and the Pink Ladies was inspired by the '50s, Shake Shack (the brand, not the ride) is all about the here and now. That's why, as more Americans reach for meat- and dairy-free options, the restaurant chain recently added new plant-based items to its menu. It's still (very) far from being a plant-based paradise, but it seems that Shake Shack has leveled up. Here's what you need to know.
Does Shake Shack have vegan options?
Shack Shack—which has more than 260 locations in the US, and more than 140 international spots—has experimented with vegan options a few times now. In April 2021, for example, the chain teamed up with Pinky Cole (the founder of the popular Atlanta vegan fast-food chain Slutty Vegan) to launch a limited-edition plant-based sandwich in Atlanta called the SluttyShack.
The collaboration was part of Shake Shack's Now Serving collaboration series, which saw the chain work with a number of top chefs, including Dominique Crenn and Junghyun Park. As you might expect, Cole's burger featured her signature sauce Slut Dust, as well as a veggie patty, and a toasted Hawaiian bun.
In the same year, Shake Shack rolled out its vegan Crispy Shallot Burger in its UK locations. Again, the burger was a result of a collaboration, this time with Scottish chef and plant-based restauranteur Neil Rankin.
"Working with [Rankin], we developed a one-of-a-kind vegan patty that delivers on everything we love about a great burger—decadent, juicy, satisfying, and packed full of umami flavor," Jim Frisch, the chain's director of culinary and product development, said at the time.
That same burger is yet to materialize in US locations. But, across the pond, you can now find a meatless patty on the chain's menu, as well as its signature French fries, and two new dairy-free drink options. Find out more on these below.
Vegan options at Shack Shack US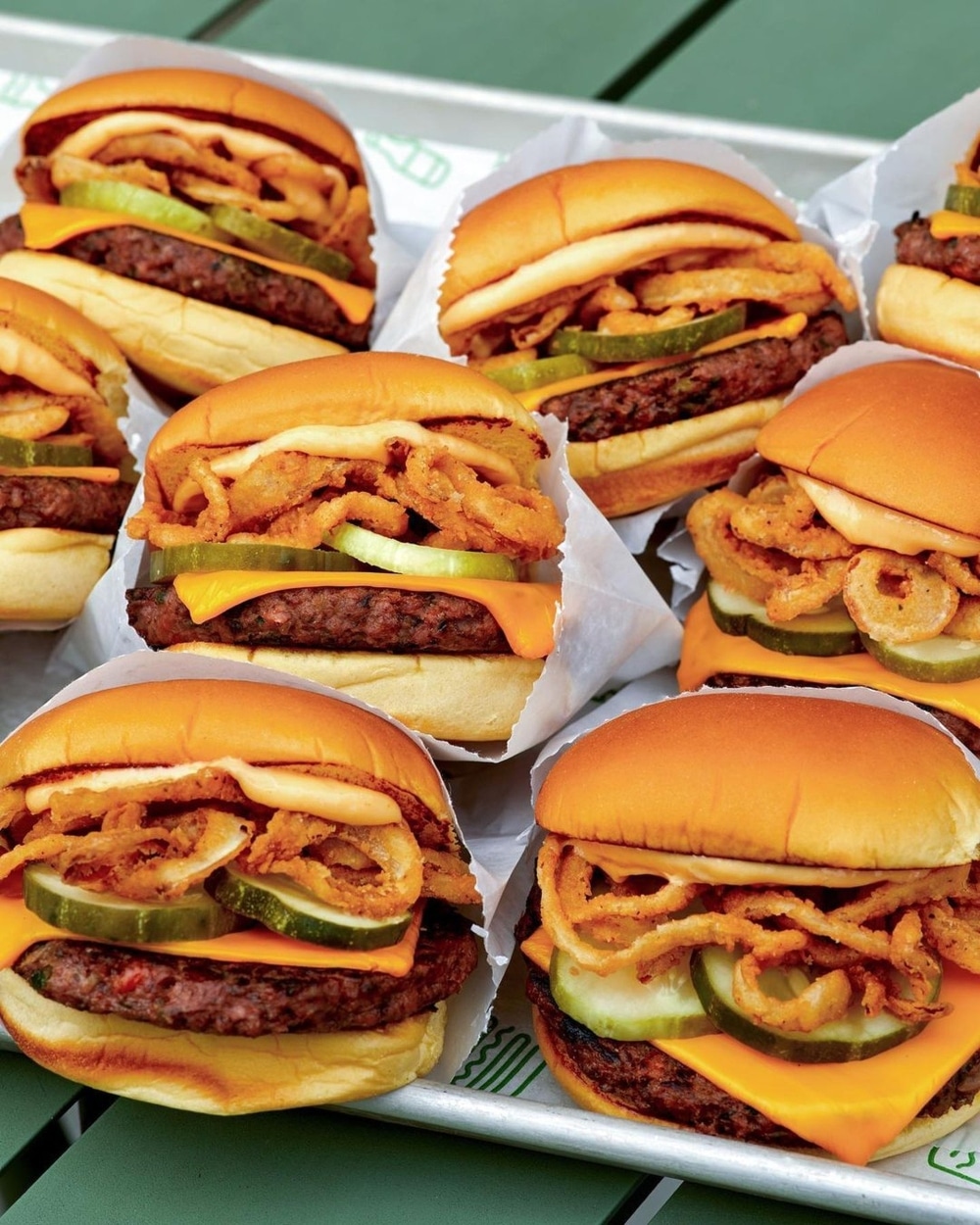 Shake Shack/Instagram
1 Veggie Shack (with alterations!)
In May 2023, Shake Shack rolled out its Veggie Shack burger—which is made with vegetables like sweet potatoes, carrots, and quinoa—to all of its US locations. "We take a fine-dining approach to culinary innovation and spent five years testing and refining our new Veggie Shack with our culinary team," said chief marketing officer Jay Livingston. "It's packed with garden-variety vegetables and powered by farro and quinoa for a crave-able, substantial bite."
While the option always comes meatless, it isn't animal product-free. But that said, vegans can still order the new menu item with (quite a few) alterations. You'll need to request it without cheese, crispy onions, or the Shack Sauce, and swap the bun for a gluten-free option, which is also vegan. And there you have it! A vegan-friendly Veggie Shack meal.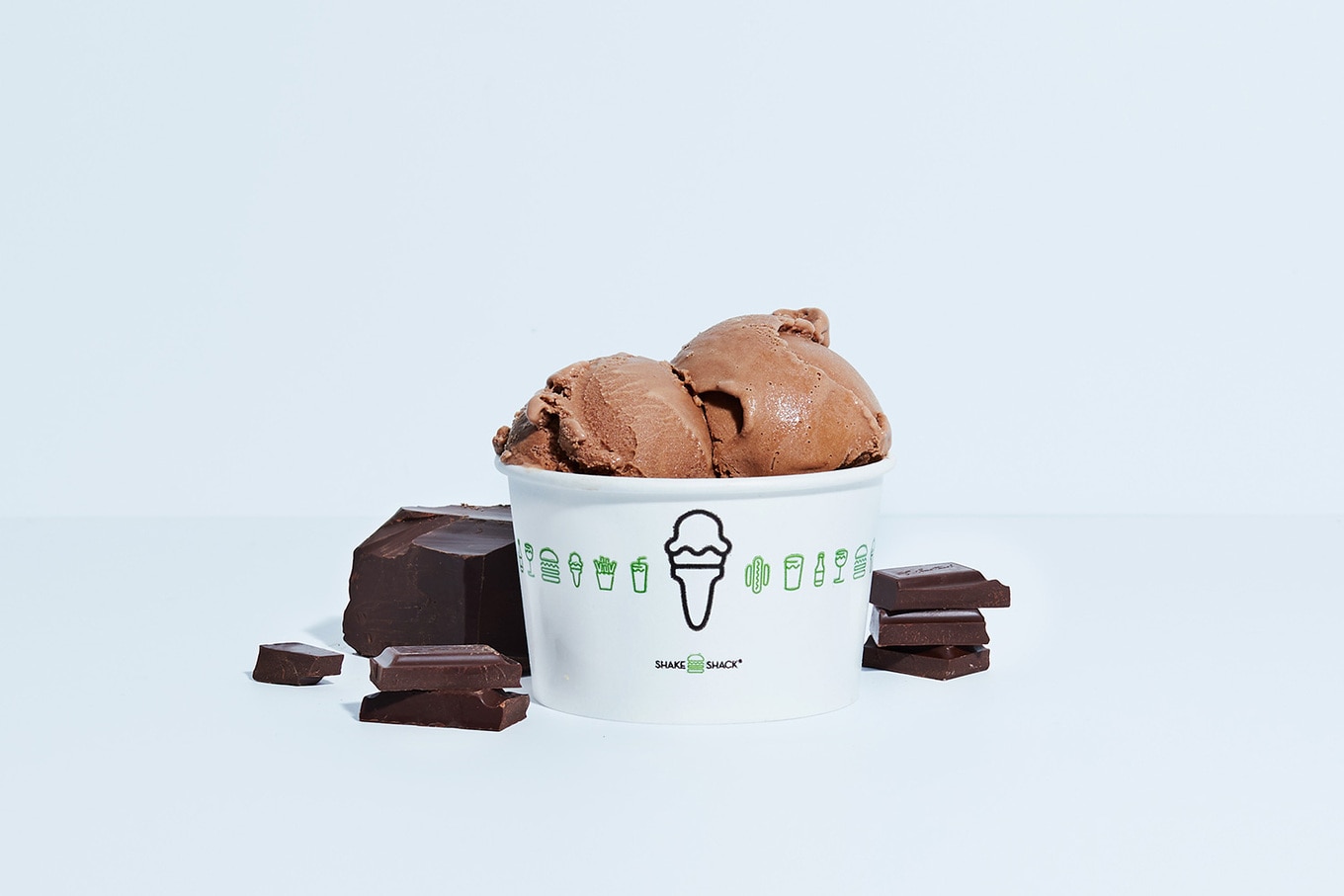 Shake Shack
2 Non-Dairy Chocolate Custard
As well as burgers, fries, and hot dogs, Shake Shack is arguably best-known for its frozen custard range. While most options are not vegan-friendly, the chain also recently rolled out its new Non-Dairy Chocolate Custard. To make the offering, Shake Shack teamed up with Chilean food-tech company NotCo, which makes creamy, dairy-identical vegan milk, called Not Milk.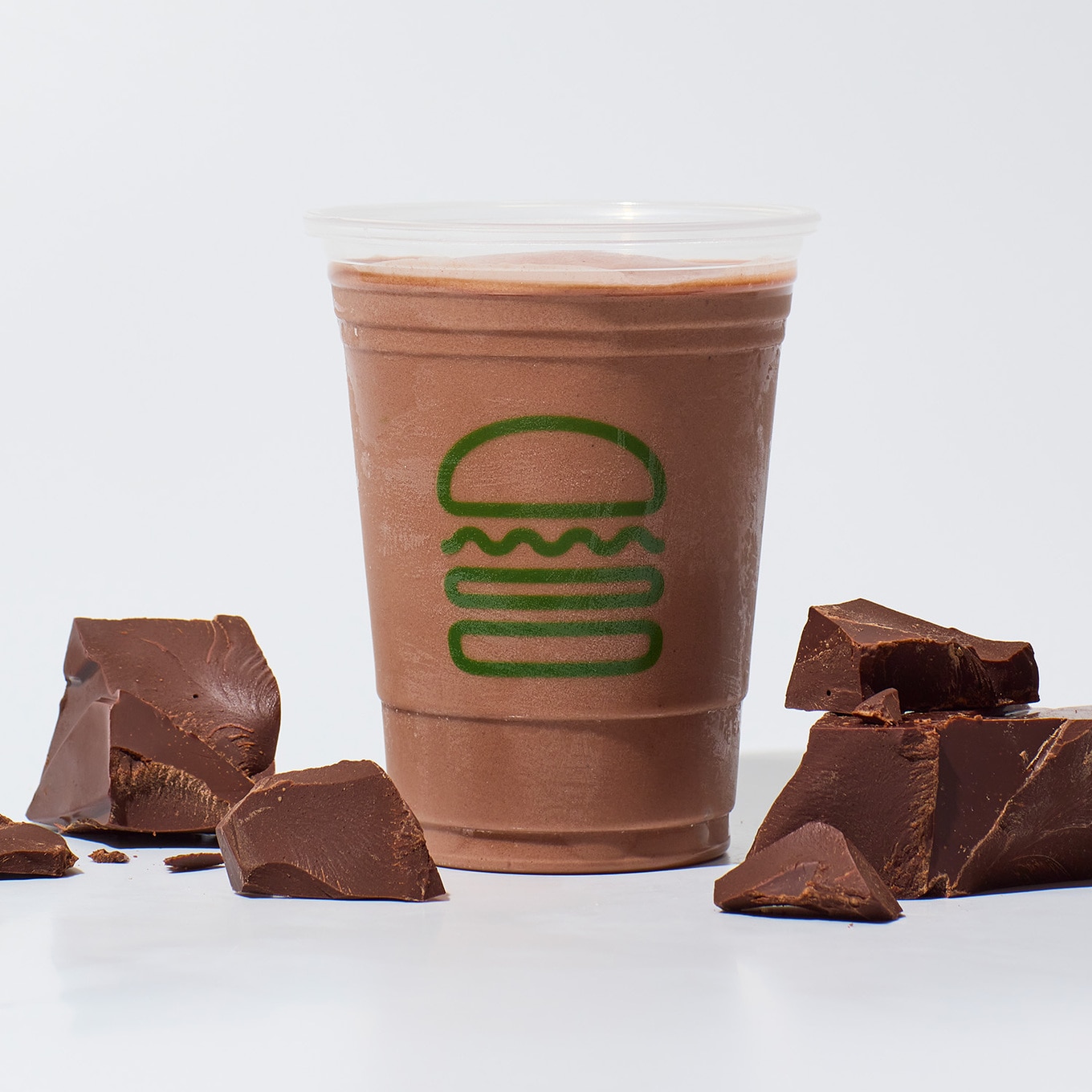 Shake Shack
3 Non-Dairy Chocolate Shake
As well as the above Non-Dairy Chocolate Custard option, Shake Shack has also released a vegan version of its chocolate shake called, you guessed it, the Non-Dairy Chocolate Shake, which is also made with creamy Not Milk.
"Partnering up with Shake Shack used to be a dream of mine and one of the most ambitious milestones for NotCo," Matias Muchnick, NotCo's CEO and co-founder, said regarding the new collaboration. "Having a tailored NotCo product in Shake Shack stores nationwide is a clear statement of our ability to create elevated tailored-made delicious and profitable versions of products in record time that appeal to the mass market."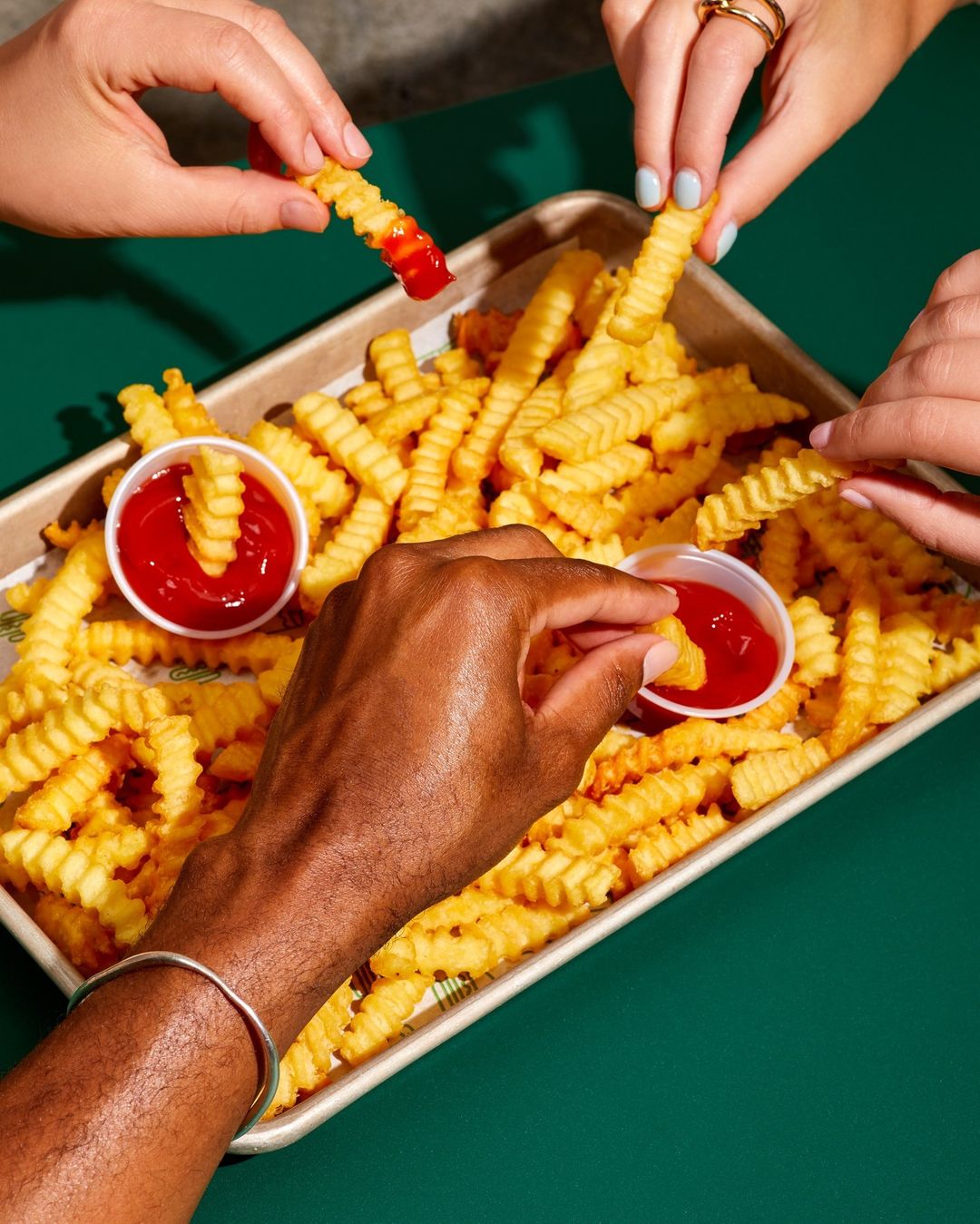 Shake Shack/Instagram
4 Fries
Finally, it's not a real fast-food meal unless you have the obligatory portion of fries. And we have great news: Shake Shack's iconic crispy, crinkle cut fries are vegan. However, just one note: If you're concerned about cross-contamination through shared cooking equipment with meat, make sure to double-check with your server before you order.
For more on vegan fast food, read: