If people in ancient Rome wanted a baby, they would pray to Venus, the goddess of love and beauty. If they were hoping for a good harvest, they would look to Saturn, the god of agriculture. But if they wanted to bread rise perfectly, they would turn to the divine personification of the oven, Fornax, who was also a goddess of baking.
In ancient Rome, baking was a popular and well-respected profession. And, as techniques evolved over the centuries, those bakers helped pave the way for many of the modern baking practices we have today. Now, if you have access to a cup of flour, baking powder, some margarine, and a dash of vanilla extract, pretty much anyone can bake. But unless you are a Star Baker (shout out to The Great British Baking Show), then the best place to find a truly show-stopping cake, doughnuts, cupcake, or brownie is a professional bakery.
From Los Angeles to London, we've listed some of the best vegan bakery shop options below. But first, how do you even make baked goods without animal products?
What bakery items are vegan?
If you head into a standard bakery shop, chances are, most of the baked goods, like doughnuts, cupcakes, and buns, etc, are going to be made with animal products. Eggs, butter, and milk are staple ingredients for most bakers, after all.
But, that said, vegan baked goods are rising in popularity, and now, many bakery shops also offer options that are made without animal products. And that's because they've made simple recipe swaps (butter for vegan butter, eggs for aquafaba, milk for plant-based milk, and so on—you can find more information on vegan baking swaps here).
The truth is, most bakery items can be made vegan if you make the right substitutions. Just always check the ingredients before you buy (unless you're in a vegan bakery!), as many bakeries will offer regular and vegan versions of the same baked good.
Where to buy vegan baked goods
As demand for plant-based food rises, the market for vegan baked goods is growing. In 2018, the vegan baking ingredients market was valued at around $1.1 billion, and it's expected to grow at a rate of 5.6 percent CAGR by 2025.
But, despite this demand, in the US, major baked goods chains like Krispy Kreme and Dunkin Donuts are lagging behind. In fact, right now, neither offers any vegan doughnut options whatsoever. In the UK, it's a different story—Krispy Kreme offers a number of vegan doughnuts, including Fudge Brownie Bliss and Strawberry Iced Ring.
However, where the chains are failing to keep up, many independent bakery shops are stepping in to fill the gap in the market. From Los Angeles to New York, and from Washington, DC to Portland, we've highlighted some of the best vegan bakery shops in the US below (in no particular order). Plus, we've also included some of the best options from across the pond, in London, UK, where the vegan food scene is thriving.
Best vegan bakery shops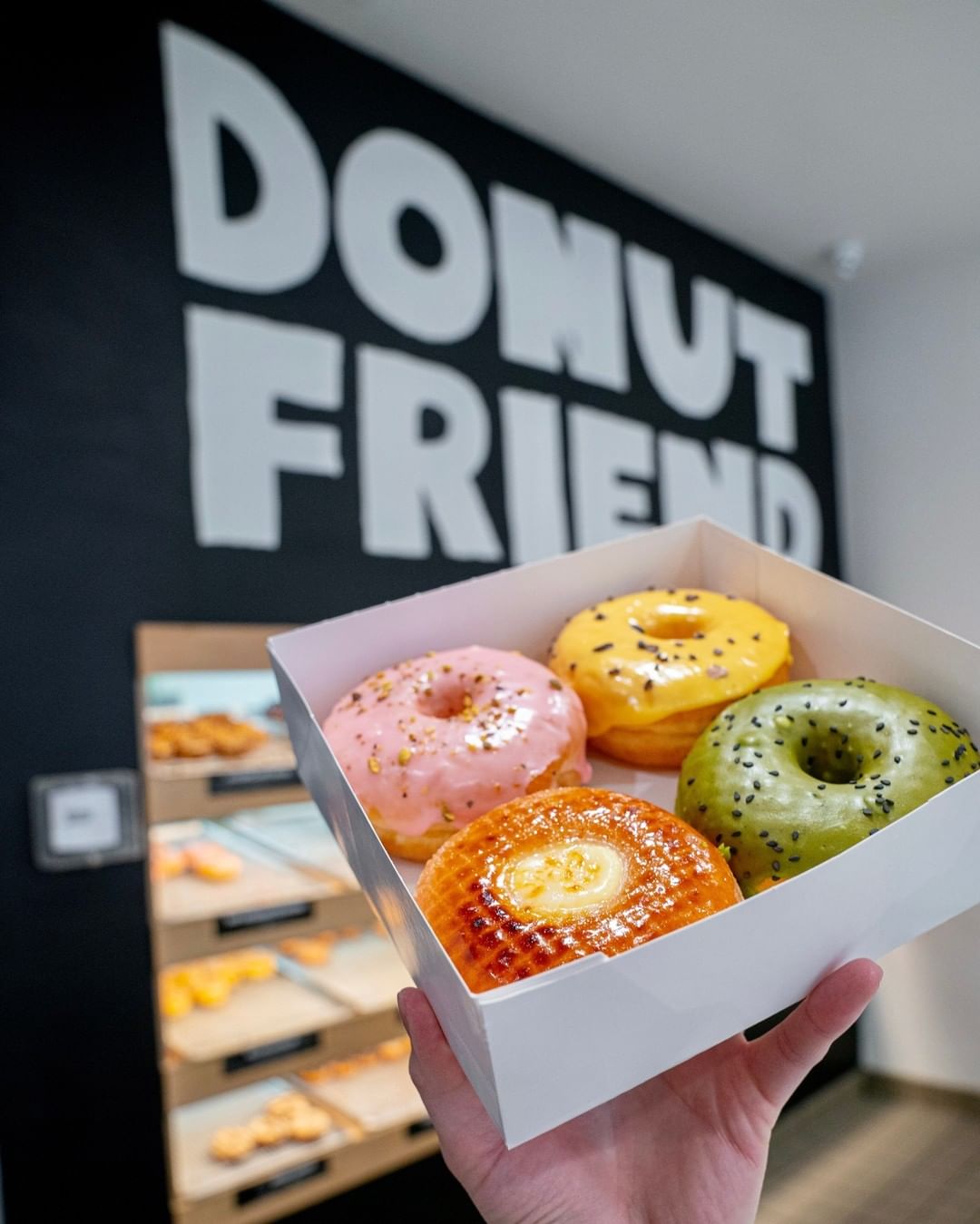 Donut Friend
1Donut Friend
Los Angeles, CA
Every morning, Donut Friend's range of vegan doughnuts is made fresh to order, and what a range it is. For breakfast, try the Bacon 182, which is dripping with maple glaze and covered in crunchy coconut bacon. Or, if you have a really sweet tooth, the Caramel on Parade—which features a chocolate glaze, candied pecans, chocolate chips, and a drizzle of caramel sauce—is well worth sinking your teeth into.
Check it out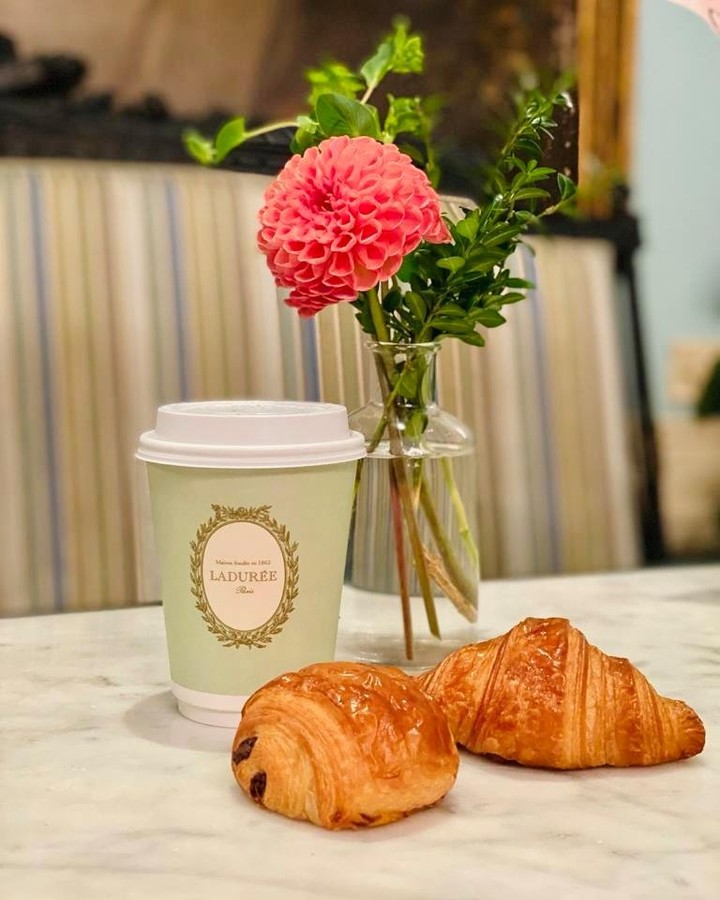 Ladurée
2Ladurée
Los Angeles, CA
For a taste of Parisian sophistication, head to Ladurée's Beverly Hills spot. In 2019, it was taken over by vegan chef Matthew Kenney, but the duo has since parted ways. That said, there are still plant-based options on the menu, including vegan chocolate cake à la carte vegan croissants.
Check it out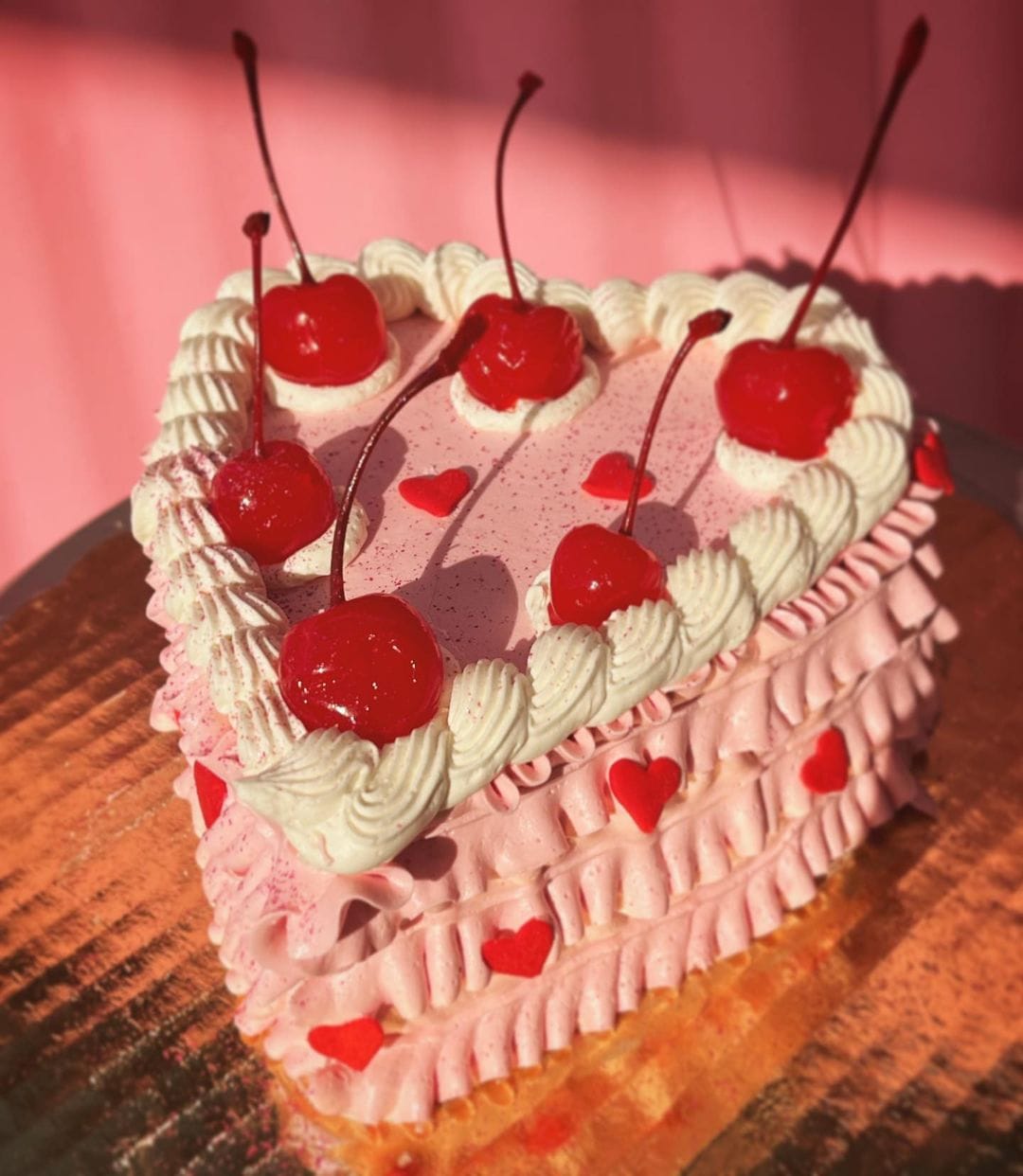 Just What I Kneaded
3Just What I Kneaded
Los Angeles, CA
For beautiful, awe-inspiring, and, most importantly, delicious birthday cakes, Just What I Kneaded is set to become your new go-to. And as a bonus, when you go to pick up your sweet treat, you can also grab a savory bite at the bakery's own plant-based café, too.
Check it out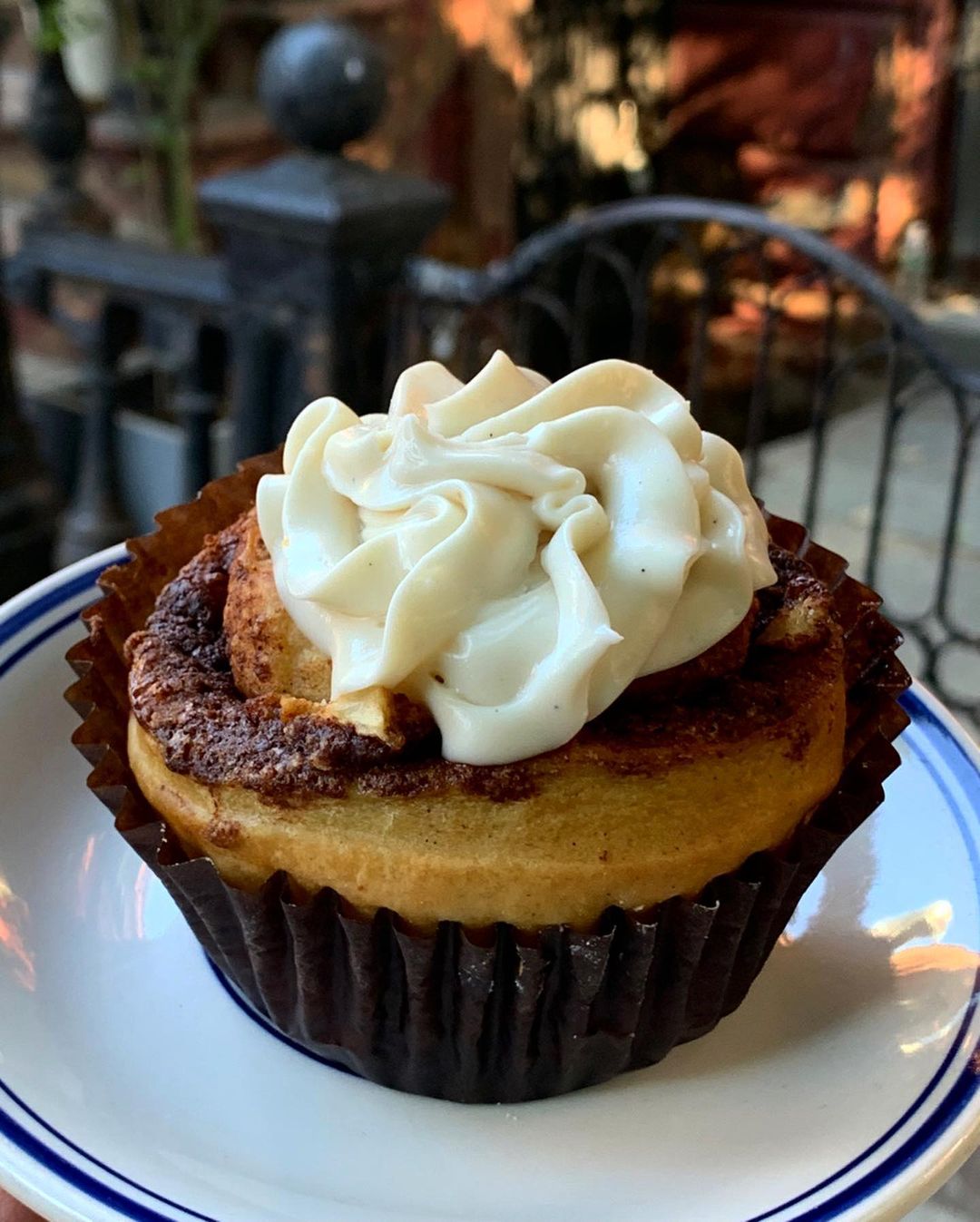 @clementinebakery/Instagram
4Clementine Bakery
New York, NY
Peanut butter blondies, chocolate babka, cinnamon rolls, and cream cheese brownies are just a few examples of the type of mouthwatering baked goods you can pick up at New York's Clementine Bakery. Thirsty? They also offer a range of fruity, refreshing smoothies. In the mood for something savory? There are sandwiches, salads, and vegan wings, too.
Check it out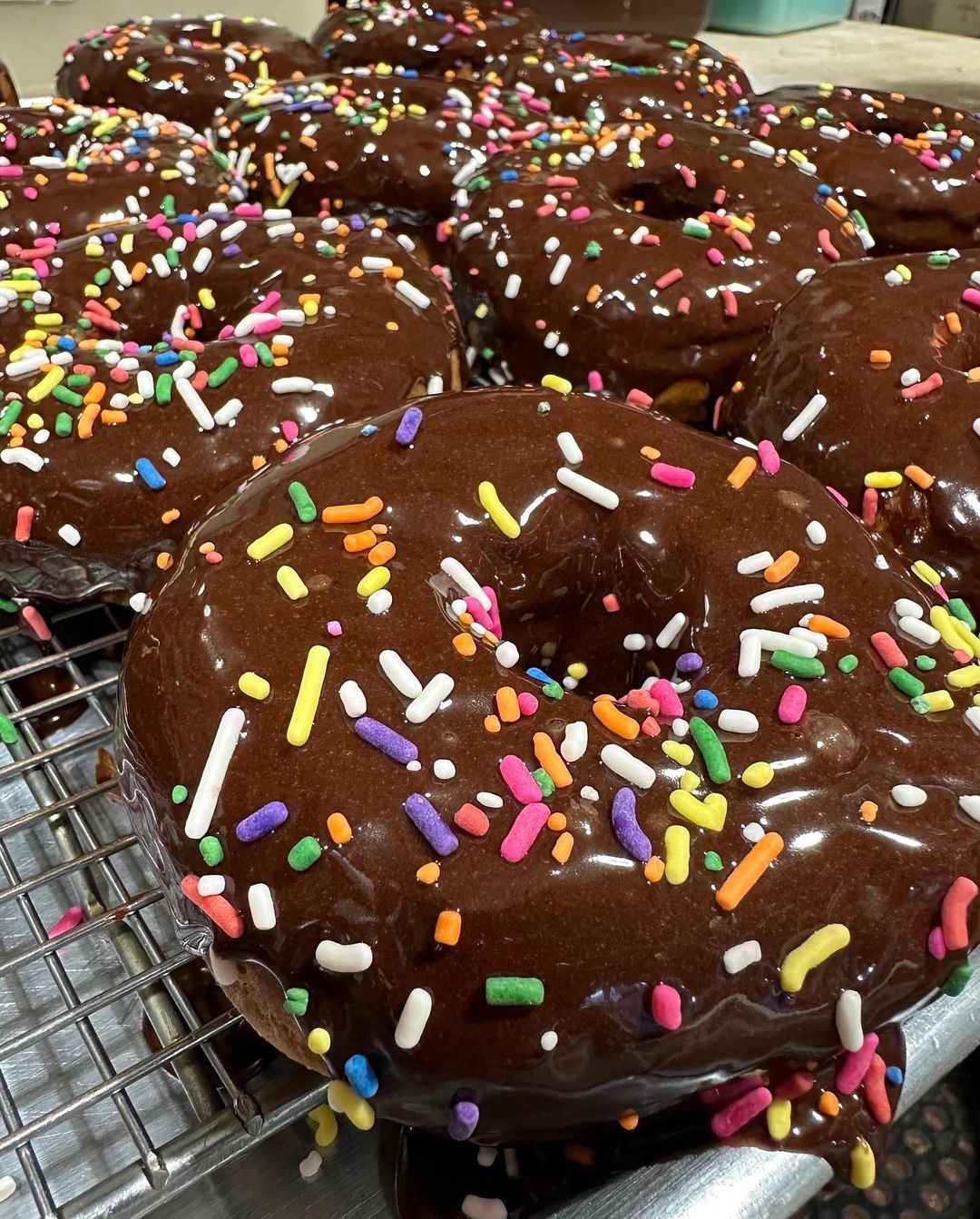 @lepetitmonstrebk/Instagram
5 Le Petit Monstre
New York, NY
If you're in Brooklyn, head down to the vegan bakery Le Petit Monstre for a fresh vegan pastry and a steaming cup of coffee. There are doughnuts, Danish pastries, and kouign amann on offer, but the shop, which prides itself on its "imaginative" offering, changes most of its flavors daily.
Check it out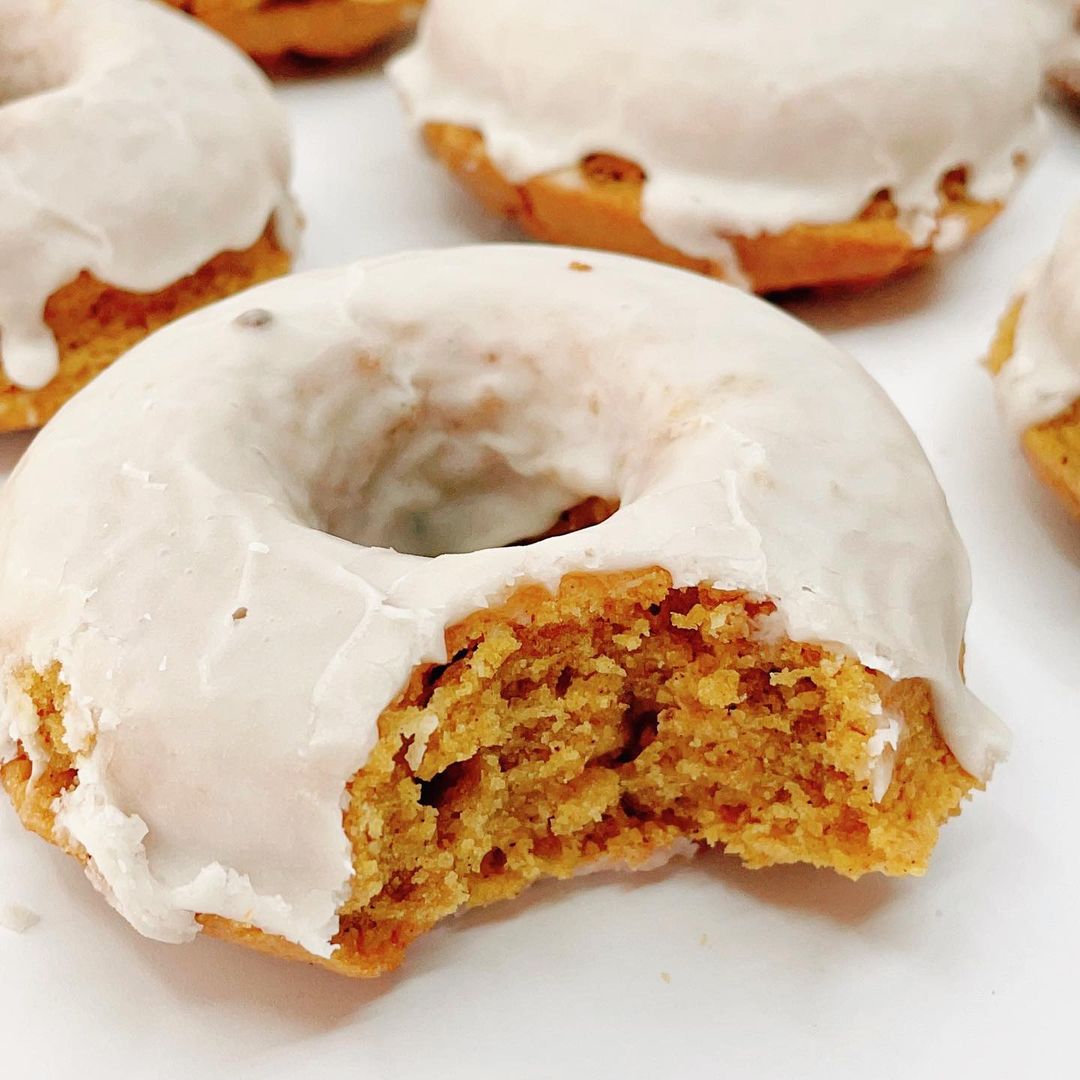 Erin McKenna's Bakery/Instagram
6Erin McKenna's Bakery
New York City, New York
Since 2005, Erin McKenn's Bakery has been supplying New Yorkers with tasty vegan baked goods, and it's still going strong. The menu is packed with delicious-sounding options, including brownie bites, cookie sandwiches, teacakes, doughnuts, and cupcakes.
Check it out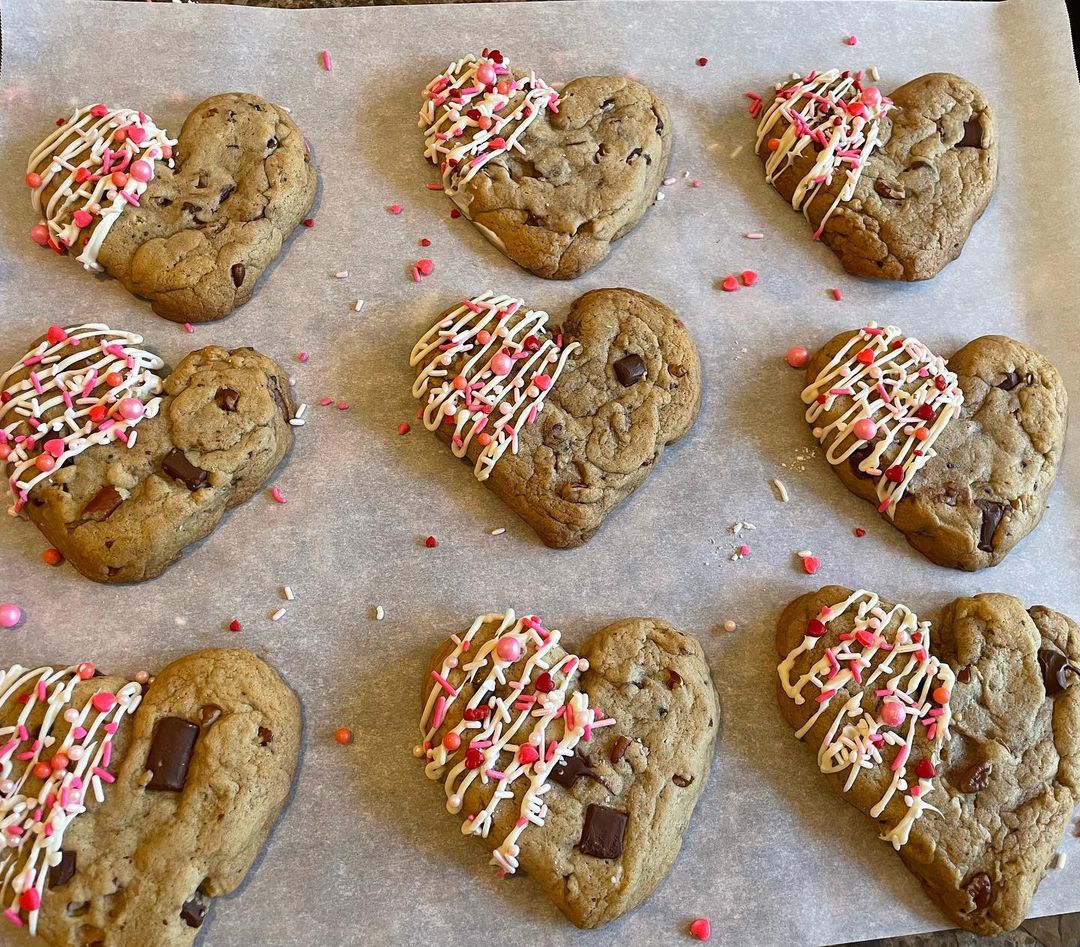 @heavenlyveganny/Instagram
7 Heavenly Vegan
New York, NY
According to Heavenly Vegan, its treats are so tasty, you won't even realize they're vegan. To put that theory to the test, head down to its Bronx spot and try its wide range of cookies (which include flavors like s'mores and white chocolate macadamia nut), cakes (OREO Madness is ideal for birthday parties), brownies, and more.
Check it out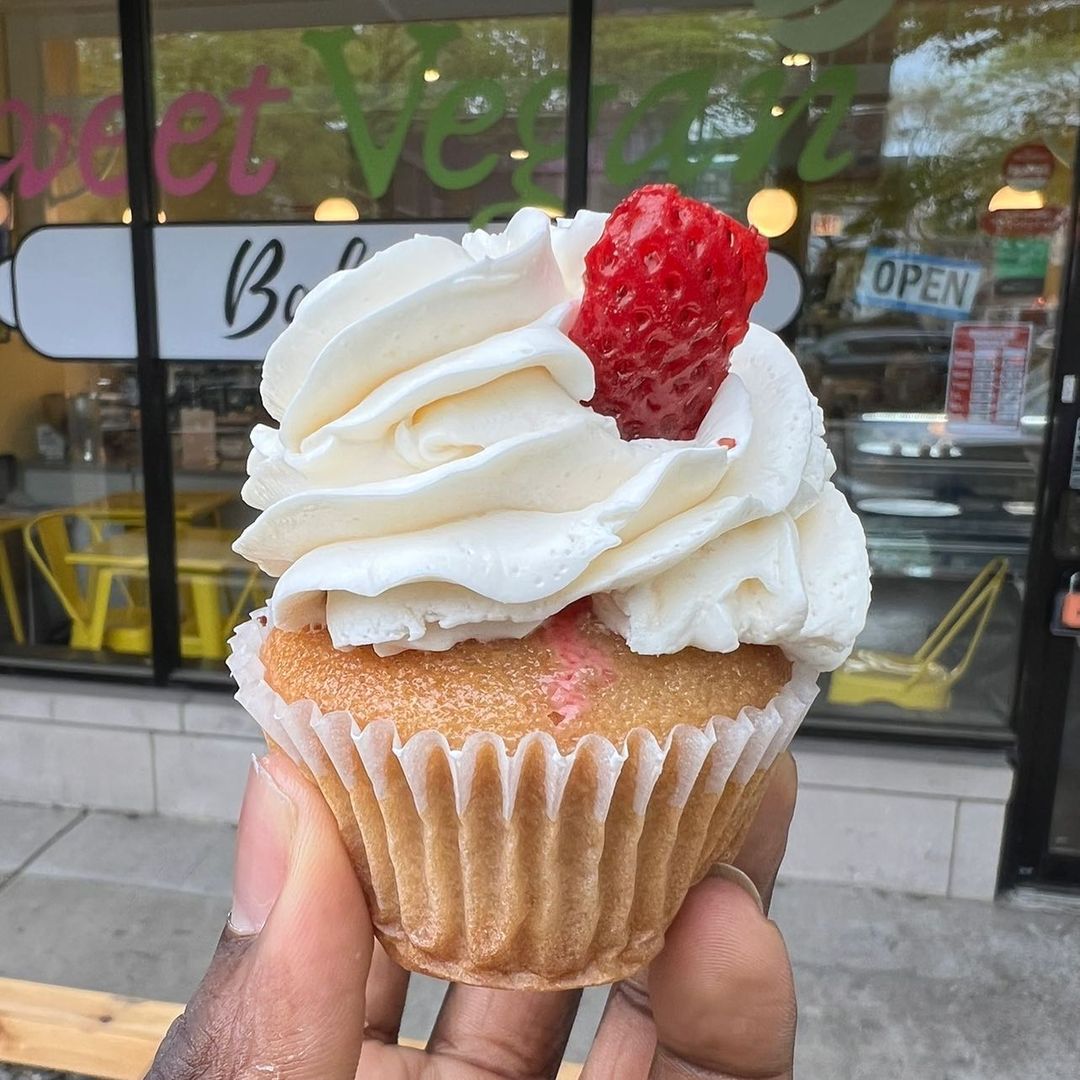 @sweetveganbakes/Instagram
8 Sweet Vegan Bakes
Chicago, IL
Sweet Vegan Bakes' founder, Chef Cheryl, initially went vegan for her own health. But after discovering the joy of plant-based living (and cakes), now, she is all about sharing her delicious vegan sweet treats, which include scrumptious Strawberry Crunch Cupcakes and Butter Cookies, with the rest of Chicago.
Check it out
Pie, Pie My Darling!
9 Pie, Pie My Darling!
Chicago, IL
For a special event, Pie, Pie My Darling! knows that only a truly impressive, mouth-watering cake will do. If you're catering for little ones, Funfetti, which features layers of vanilla sprinkle cake, dollops of buttercream, and a sprinkle coating, is a delicious crowd-pleaser.
Check it out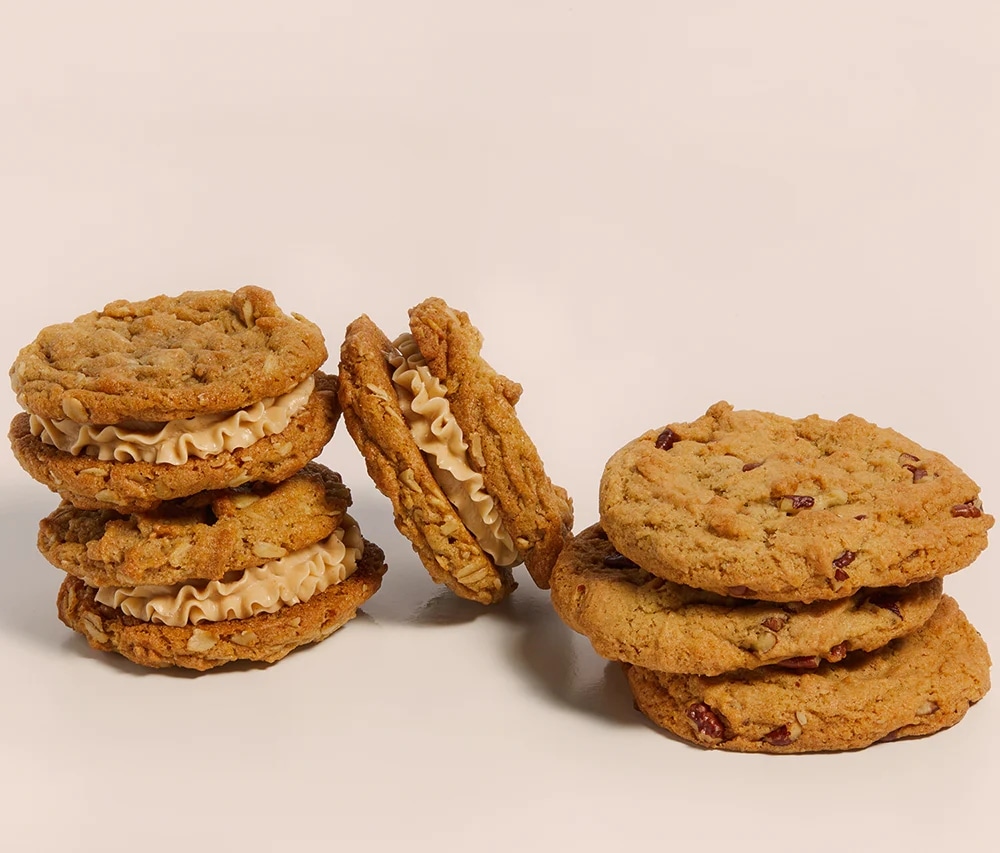 Sticky Fingers
10 Sticky Fingers
Washington, DC
Sticky Fingers has established a stellar reputation in Washington, DC, where it has been serving plant-based sweet treats since the early aughts. From custom cakes to its ever-changing cookie flavors, everything is 100-percent vegan. If you're eager for a taste but you're not in DC, don't worry, because this bakery also ships nationwide!
Check it out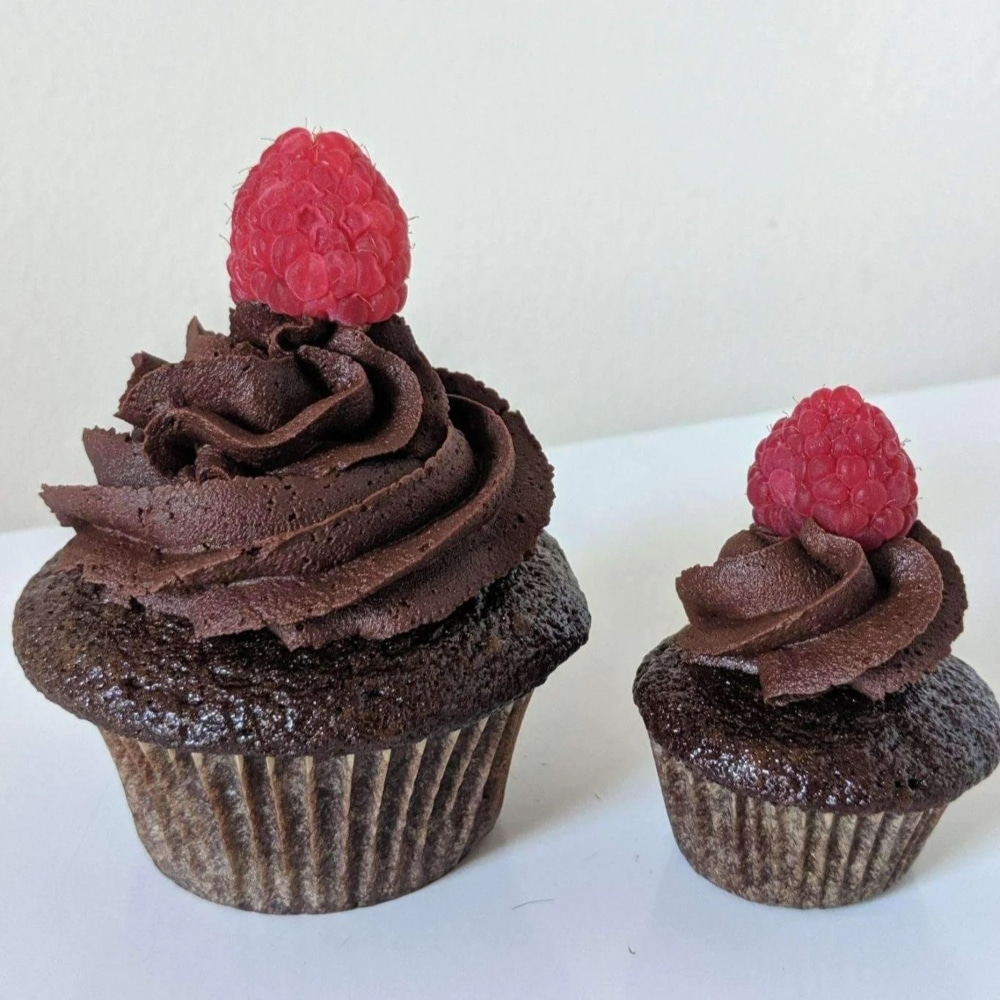 Wilma Bakes Cakes
11 Wilma Bakes Cakes
Washington, DC
From sweet apple pie to indulgent chocolate raspberry cupcakes, you can count on Wilma Bakes Cakes to always deliver deliciousness in the form of baked goods. Bonus cute fact: it's named after and inspired by the founder Robin Walker's sweet adopted pooch, Wilma.
Check it out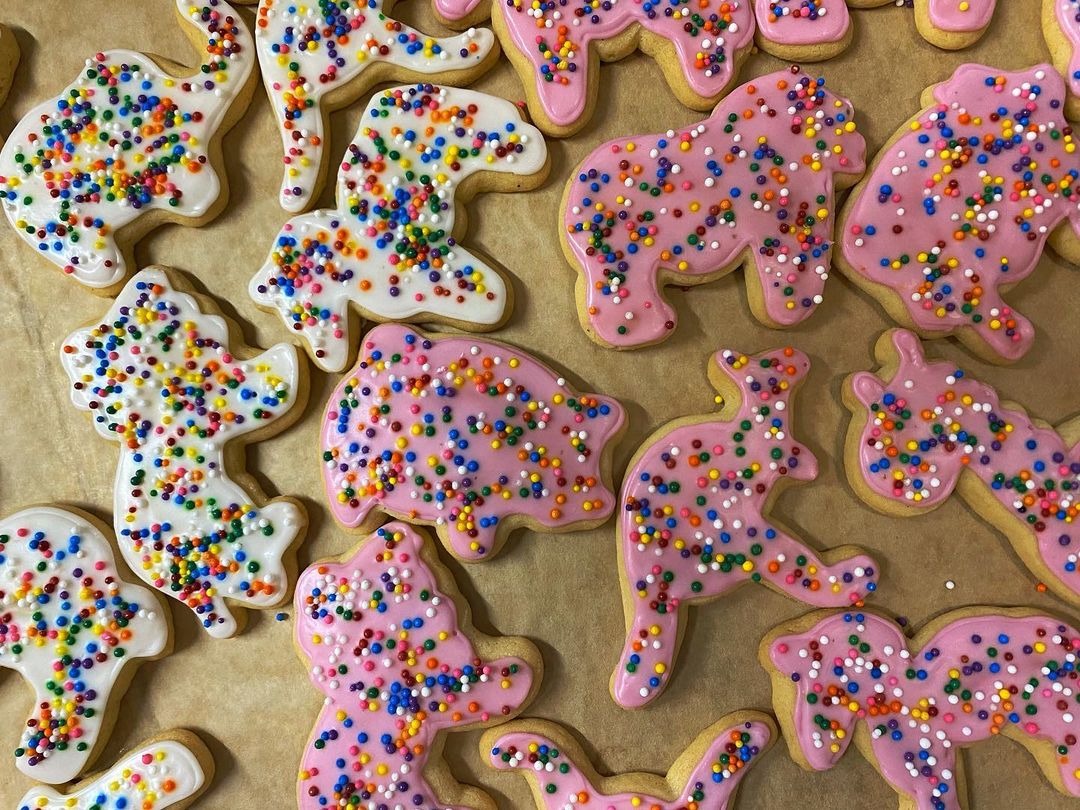 Shoofly Vegan Bakery
12 Shoofly Vegan Bakery
Portland, OR
Portland is one of the best cities for vegan food in the US, and so, true to form, it doesn't disappoint on plant-based baked goods. For fresh, indulgent vegan cookies and cupcakes, as well as delectable savory and sweet pies, head to Shoofly Vegan Bakery.
Check it out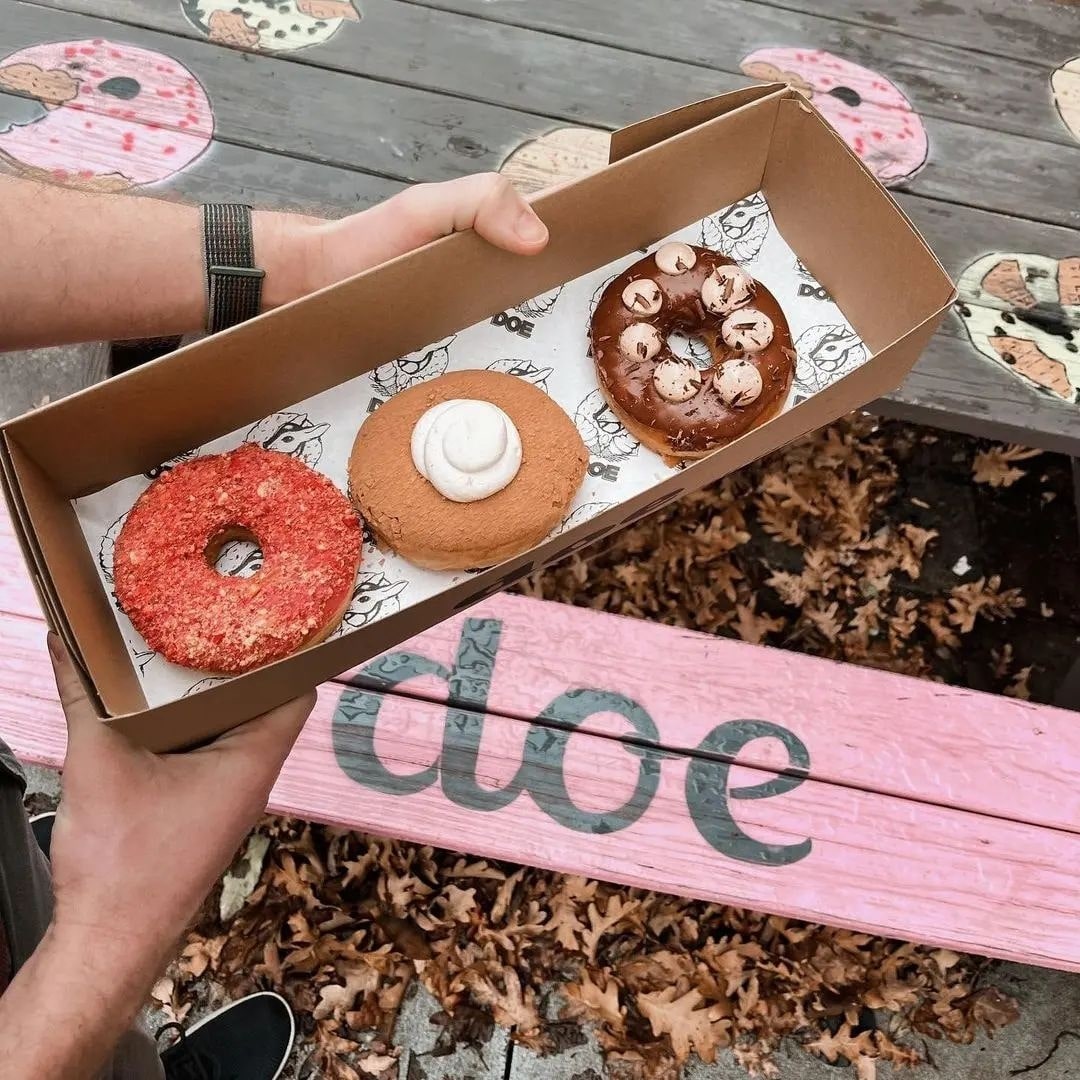 @doedonuts
13 Doe Donuts
Portland, OR
If you're hit with a donut craving (we've all been there), get yourself to Doe Donuts. You will not be disappointed by the creative, tasty range of flavors on offer, which includes everything from French Toast (complete with Vermont maple syrup) to Portland Fog (which features an organic Earl Grey glaze!).
Check it out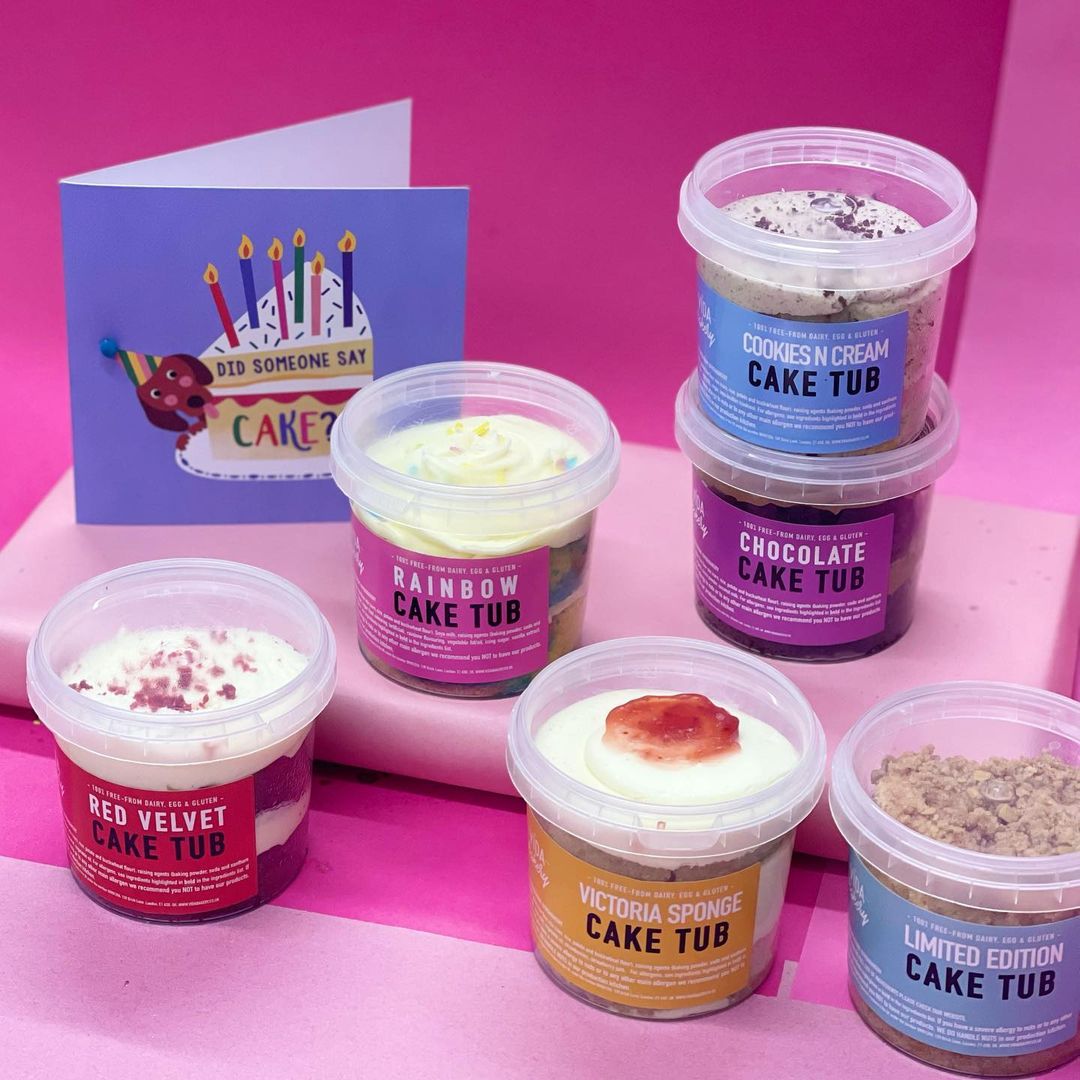 @vidabakery/Instagram
14 Vida Bakery
London, UK
Vida Bakery's journey began in 2014, when its co-founder (and now head baker) Dani Ortega, a celiac and a vegan, couldn't find anything to satisfy her sweet tooth. Four years later, she was creating her own delicious, vegan, and gluten-free concoctions in her own Brick Lane shop in London. If you're in the area, try one of the bakery's cake tubs, which feature freshly baked cakes in cute little tubs. Flavors include Cookies and Cream, Red Velvet, Black Forest, and Praline & Caramel.
Check it out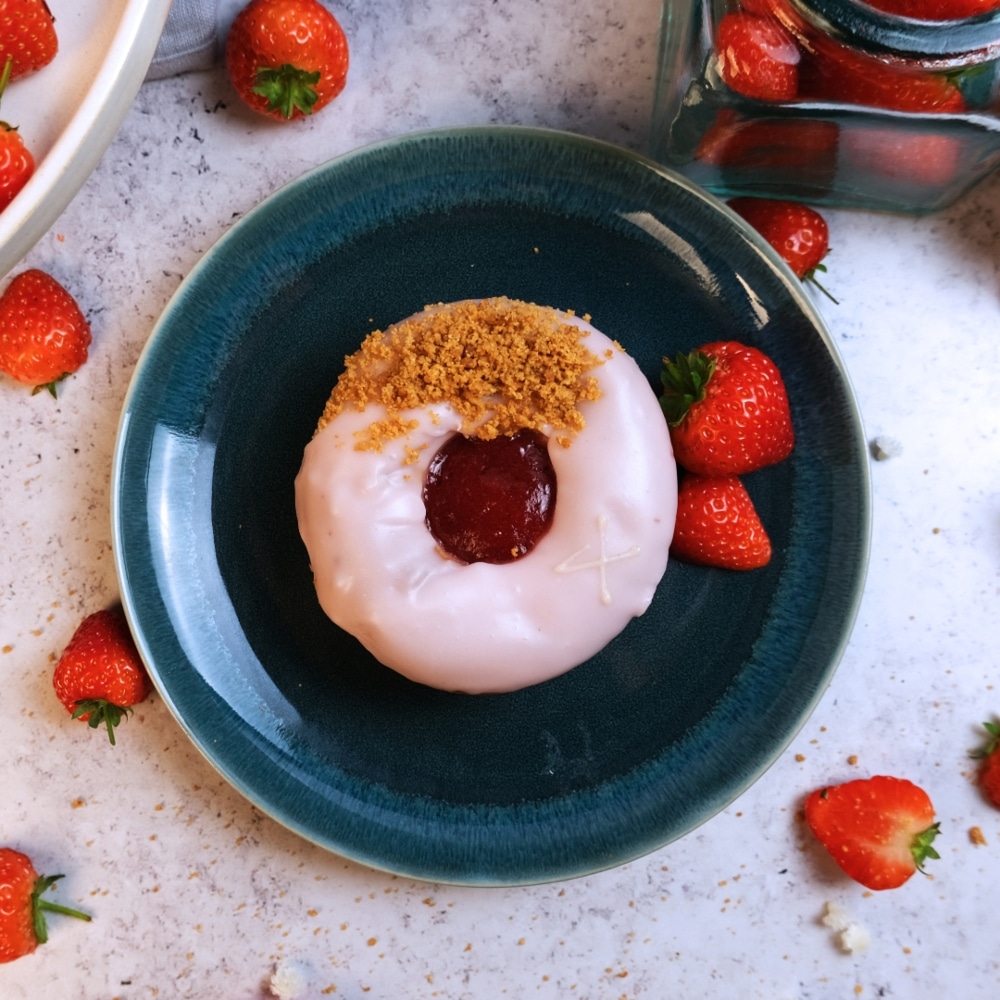 Crosstown
15 Crosstown
London, UK
For doughnuts in London, there's nowhere like Crosstown. The chain's Marylebone spot is totally vegan, and the range of flavors is always innovative, imaginative, and delicious. Try Blood Orange, Strawberry Cheesecake, or Peanut Butter & Blackcurrant Compote for a bite of true indulgence. Or, if you can't decide, grab all three (plus more) in a doughnut selection instead.
Check it out
Terms of Endearment/Instagram
16 Terms of Endearment
Brooklyn, NY
When you're off to a bakery, you know one thing is guaranteed: sweet treats. And Terms of Endearment is absolutely not in short supply. But if you've got more of a savory palate, the bakery's vegan Ham and Cheese Stuffed Croissant will not disappoint. Alternatively, you can try a B.E.C croissant, which is loaded with vegan crispy bacon, Just Egg Scamble, greens, cheese, and more.
Check it out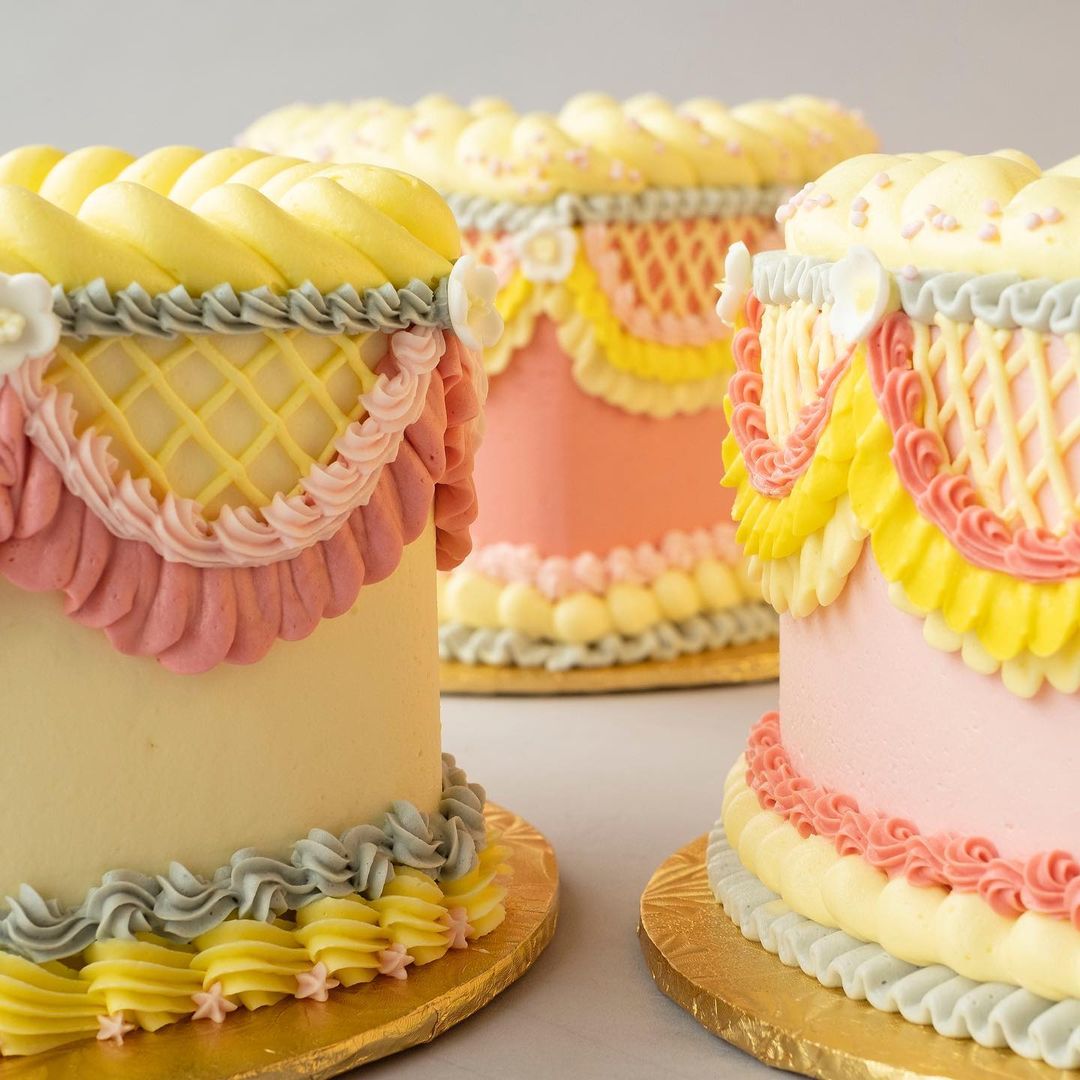 Vegan Treats/Instagram
17 Vegan Treats
Bethlehem, PA
The clue is in the name, but everything at this popular Pennsylvania bakery (which was once named one of the top 10 bakeries in the world by American Express) is vegan. From show-stopping lemon strawberry mousse cakes to shortbread cookies to addictive fluffy ring doughnuts, this bakery has it all.
Check it out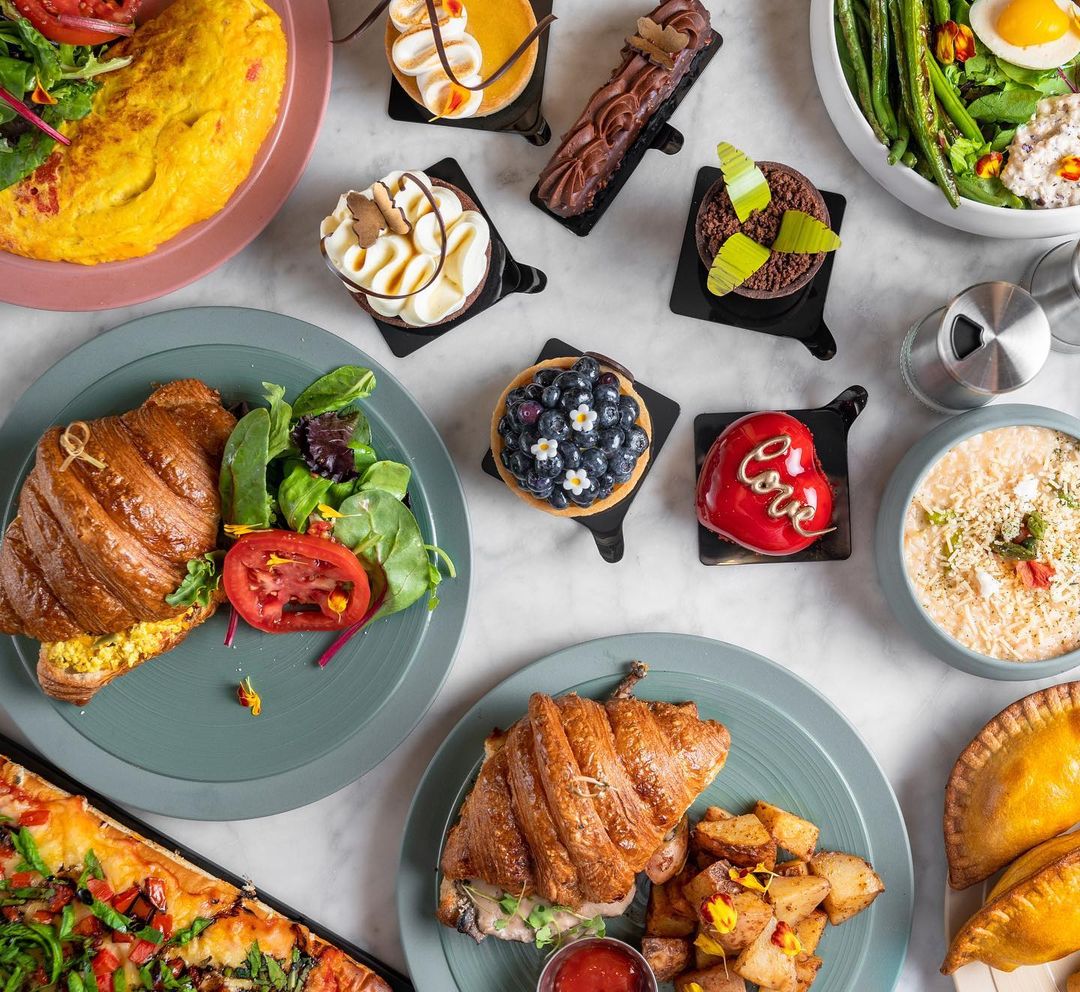 L'artisane Bakery/Instagram


18 L'Artisane Creative Bakery
Coral Gables, FL
Most French-inspired bakeries rely heavily on animal ingredients, like eggs and cream, but not L'Artisane. Head down to this Florida spot and grab a Croque Monsieur Croissant filled with vegan deli ham, vegan cheese, Mornay sauce, and tomato confit. If you want something sweet, indulge in a Blueberry Tart or perhaps the bakery's signature L'Artisane Brownie with hazelnuts, vanilla pears, and hazelnut Chantilly cream.
Check it out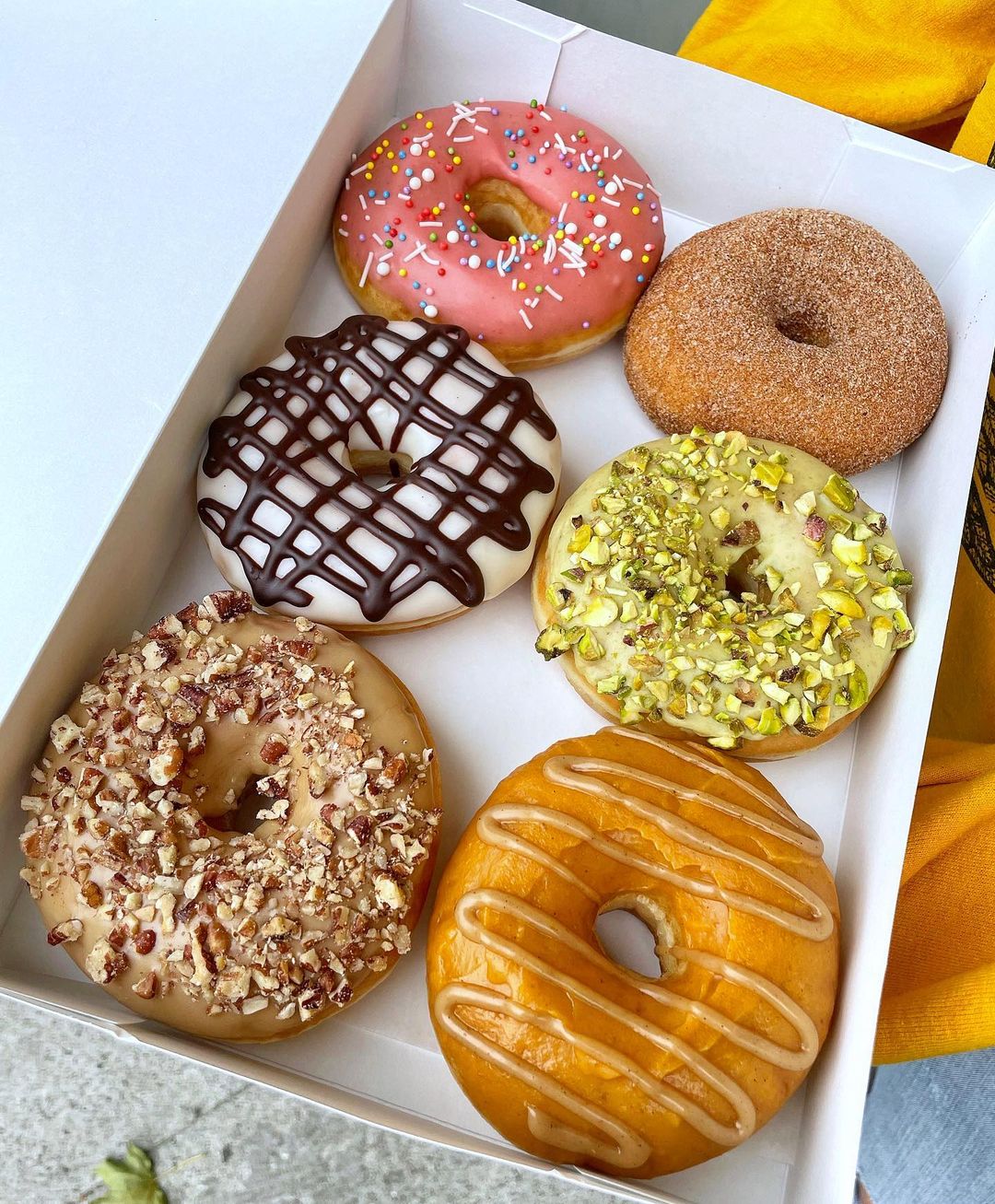 Peaceful Provisions/Instagram
19 Peaceful Provisions
Beacon, NY
New York City isn't the only city in the state with vegan baked goods on offer. If you're in Beacon, head down to Peaceful Provisions and grab a filled, unfilled, or chocolate cake doughnut (the dream combination). The flavors change regularly, but they are always delicious.
Check it out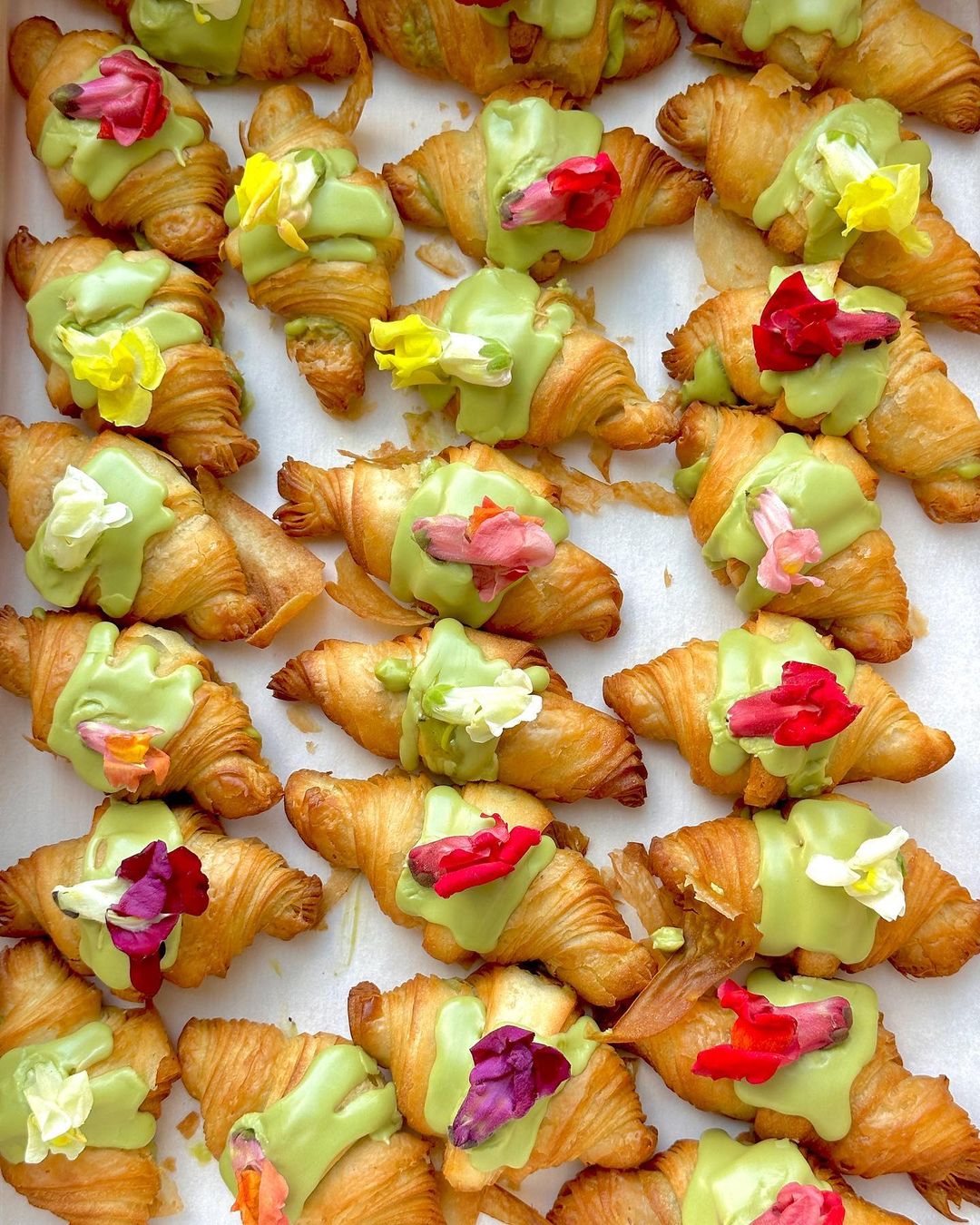 Chaumont Vegan/Instagram
20 Chaumont Vegan
Beverly Hills, CA
In Beverly Hills, Chaumont Bakery has a reputation for always providing top-quality baked goods. And in 2021, it decided to expand further, by opening a new spot next door called Chaumont Vegan. Everything on offer is just as delicious, but it's also totally animal-free.
Check it out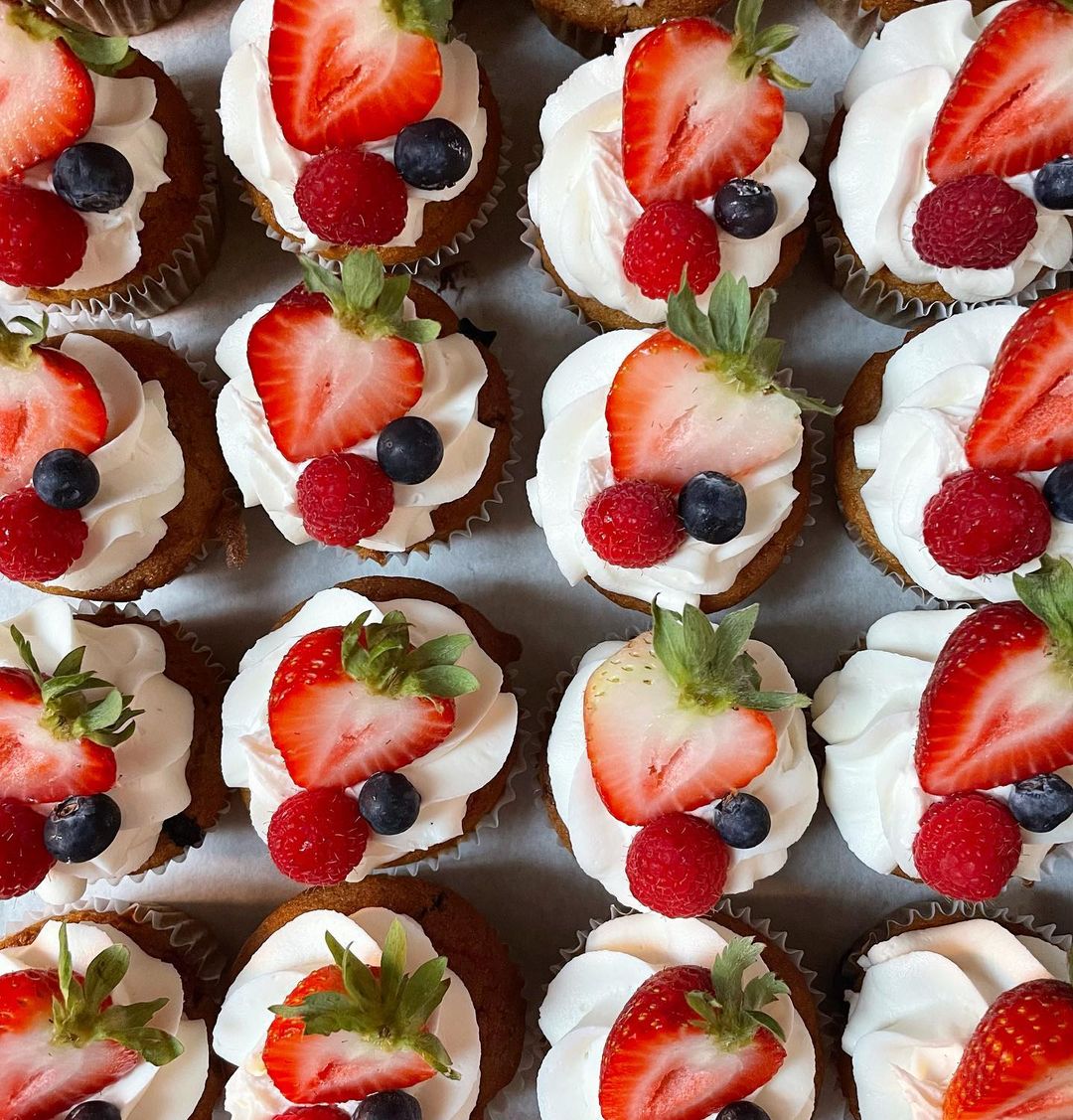 @hellocakegirl
21Cake Girl
Los Angeles, CA
Whether you want vegan cupcakes with chocolate sprinkles, churro doughnuts tossed in cinnamon sugar, or vanilla cake with vanilla frosting, Los Angeles' Cake Girl has you covered. Plus, everything is gluten- and allergen-free.
Check it out
For more on vegan baked goods, read: