Noodles are about as universal a culinary love language as can be found: from thick udon noodles in Japan to baby fine capellini in Italy, beloved dishes featuring pasta in sheet, ribbon, tube, shell, and dozens more forms can be found spanning the globe. Is pasta vegan, though? The answer is for the most part, yes, but there are some exceptions.
Whether they are layered in a rich lasagna or in a Vietnamese soup like pho, as much a childhood staple as macaroni noodles or painstakingly crafted, hand-pulled lamian noodles, our collective love affair with all-things noodle is easy to observe and understand.
What is pasta?
Pasta and noodles are used interchangeably but they can mean different things. Pasta is generally defined as a product made with a dough of durum wheat and water, and is derived from the word paste, referring to the unleavened dough that is formed into dozens of shapes. Pasta can be free of gluten.
Noodles of Asian origin can be made with different kinds of flour, such as whole wheat or buckwheat as well as gluten-free varieties made with rice, sweet potato starch, and shirataki made from the konjac plant.
History on how pasta is made in different cultures
While they are celebrated the world over, the first recorded noodles—estimated to be 4,000 years old—were found in northwestern China and since, Asian countries have developed the most varieties.
The noodles of the East are thought to have reached Italy by way of nomadic Arab traders before the time of Marco Polo, who is spuriously credited with bringing them to the country. Today, there are beloved national dishes featuring noodles from Germany to South Africa, Thailand to Spain, from homey comfort food to elegant, upscale dishes.
Types of pasta
Pasta goes beyond your macaroni and cheese or spaghetti and meatballs. Dumplings count! And there's so much more to explore.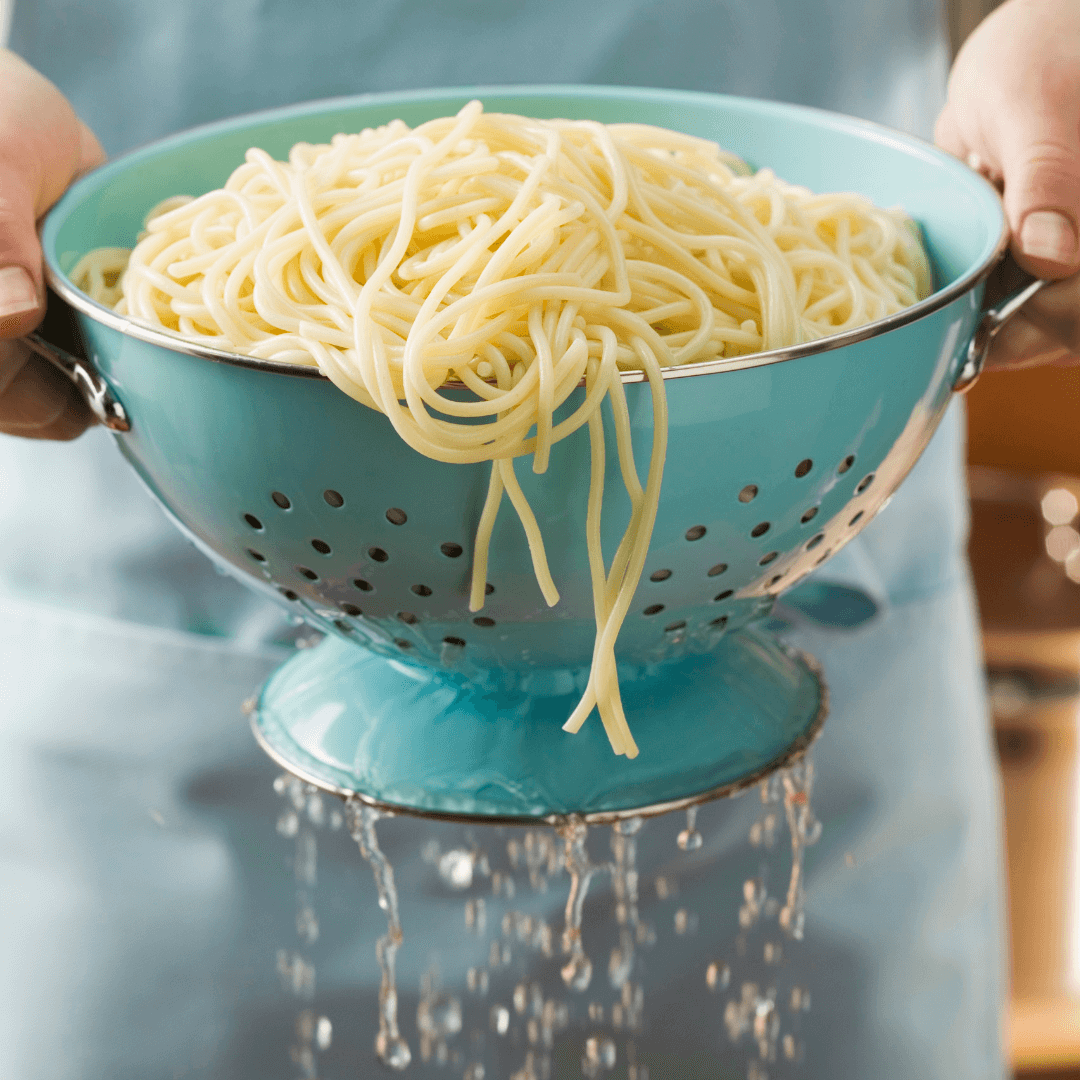 Spaghetti: Long, thin strands of durum wheat pasta. But can be made gluten-free as well from rice or bean-based noodles such as chickpea flour.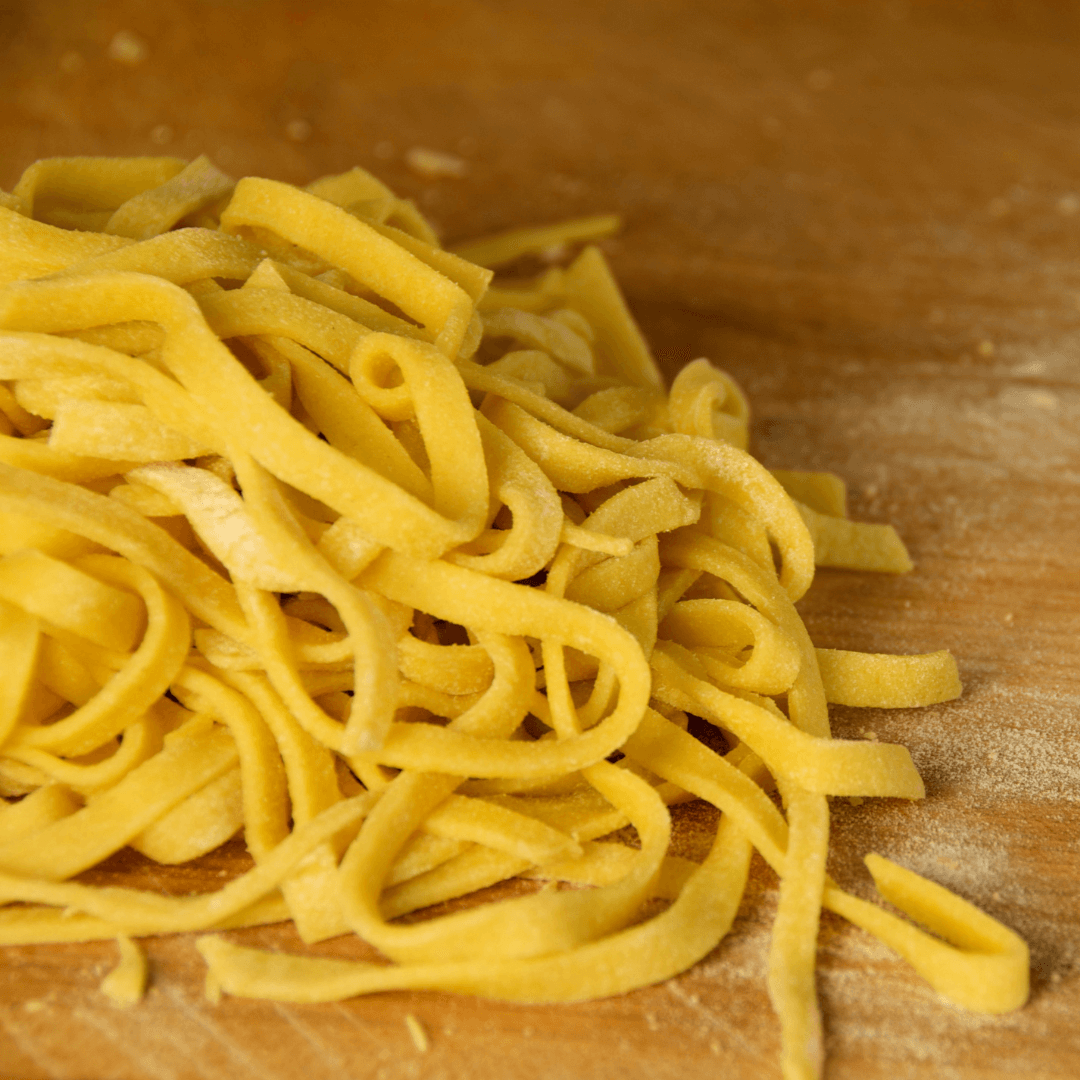 Linguini: Wider than spaghetti and thinner than fettuccine and perfect for twirling around your plant-based meatballs.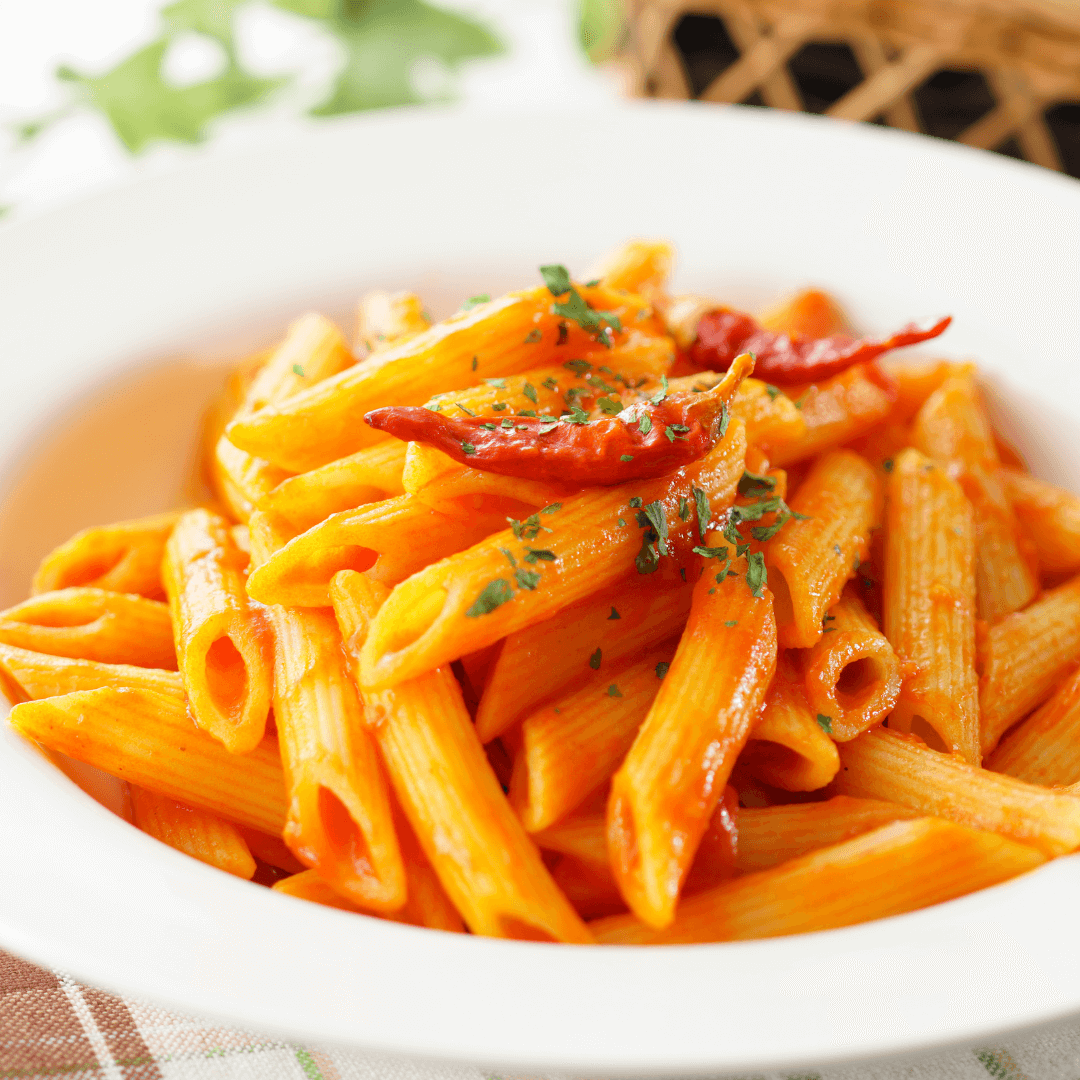 Tubular Pastas: Rigatoni, cannelloni, penne, and ziti are examples of pastas that are hollow through the middle. These hold up well to heavy sauces and lighter dairy-free cream sauces, too.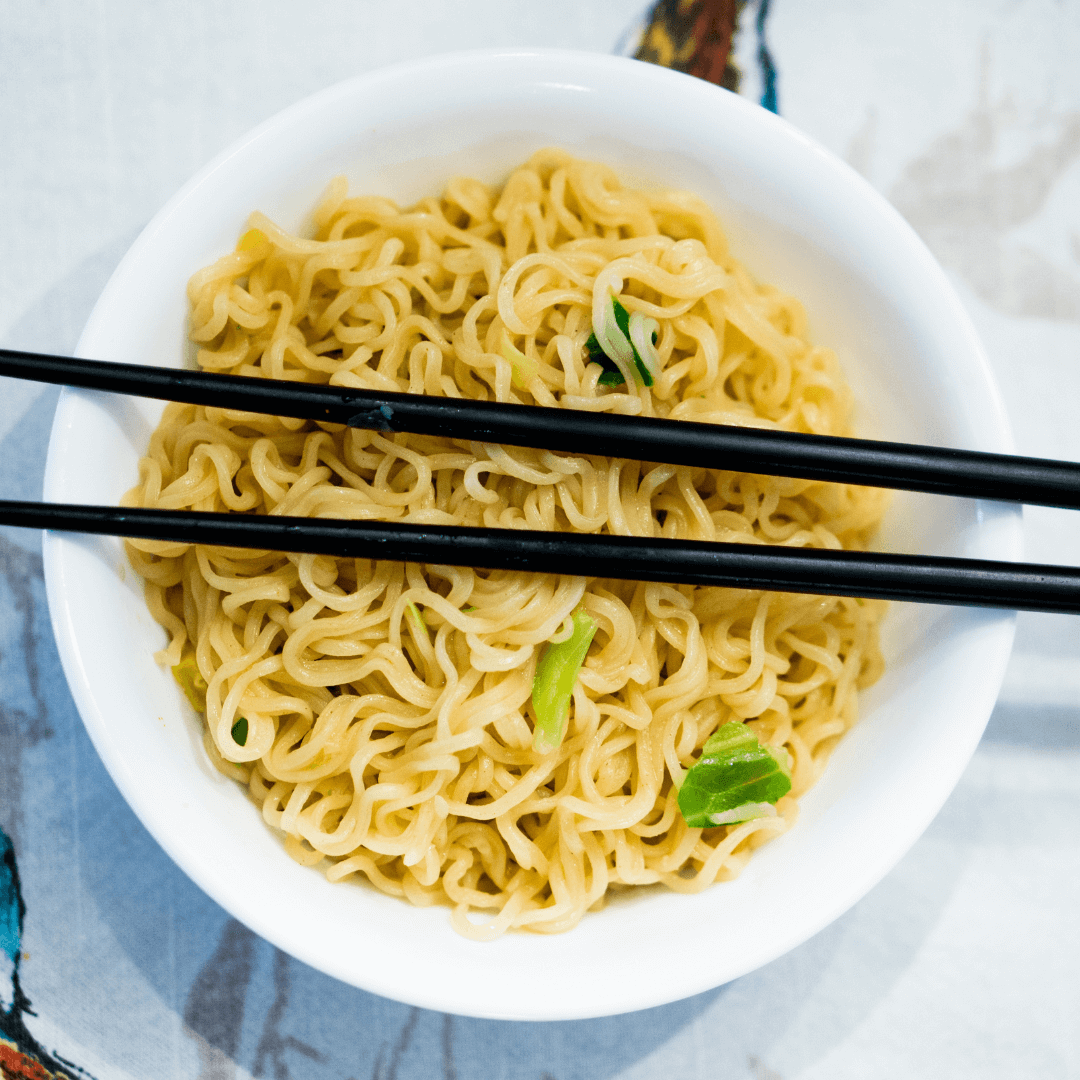 Ramen: Chinese-style wheat noodles, traditionally made with kansui, a type of alkaline mineral water. Use them in ramen, of course, but they're delicious anywhere you want to use them.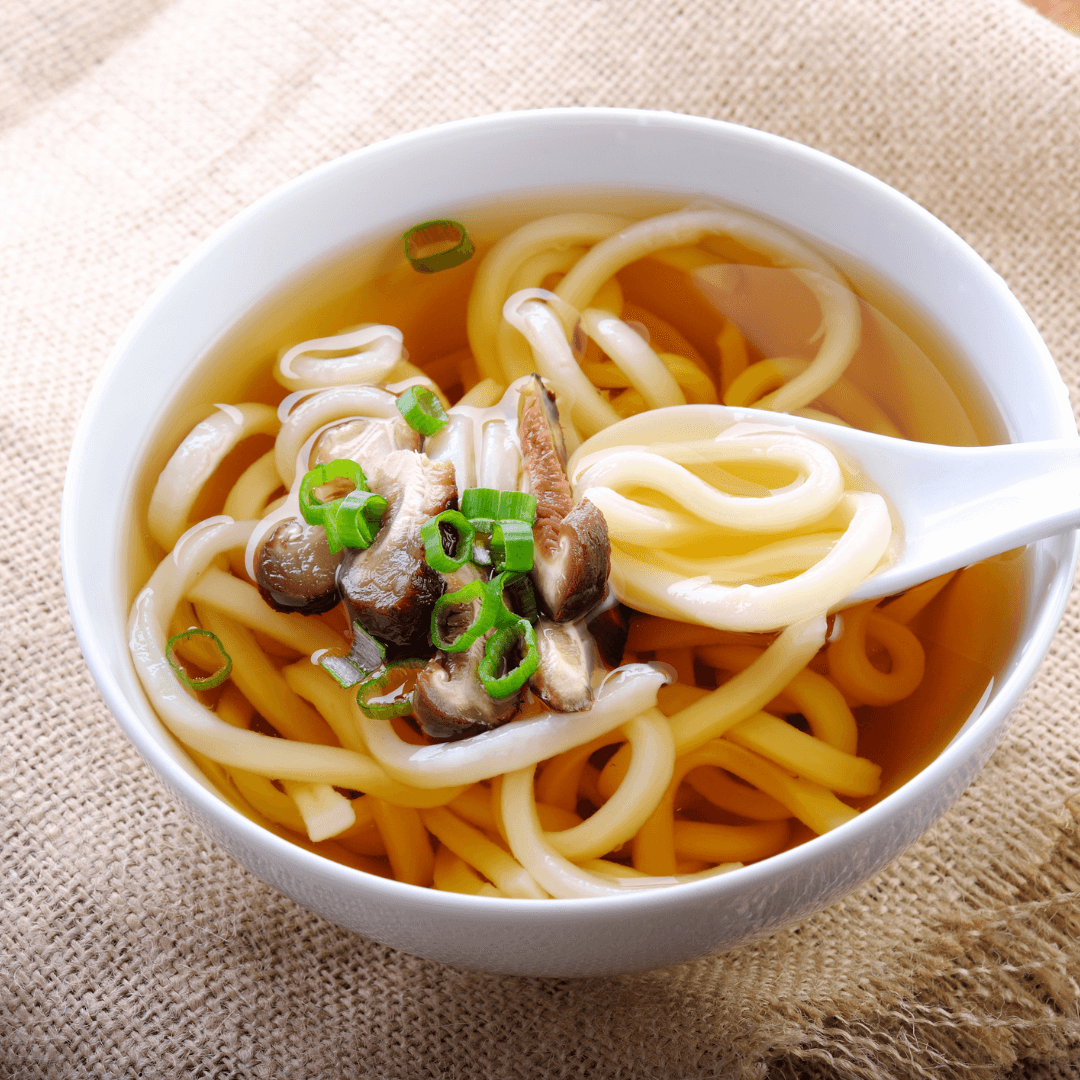 Udon: Thick, soft wheat noodles that originated in Japan. These can often be in ramen and other Asian dishes.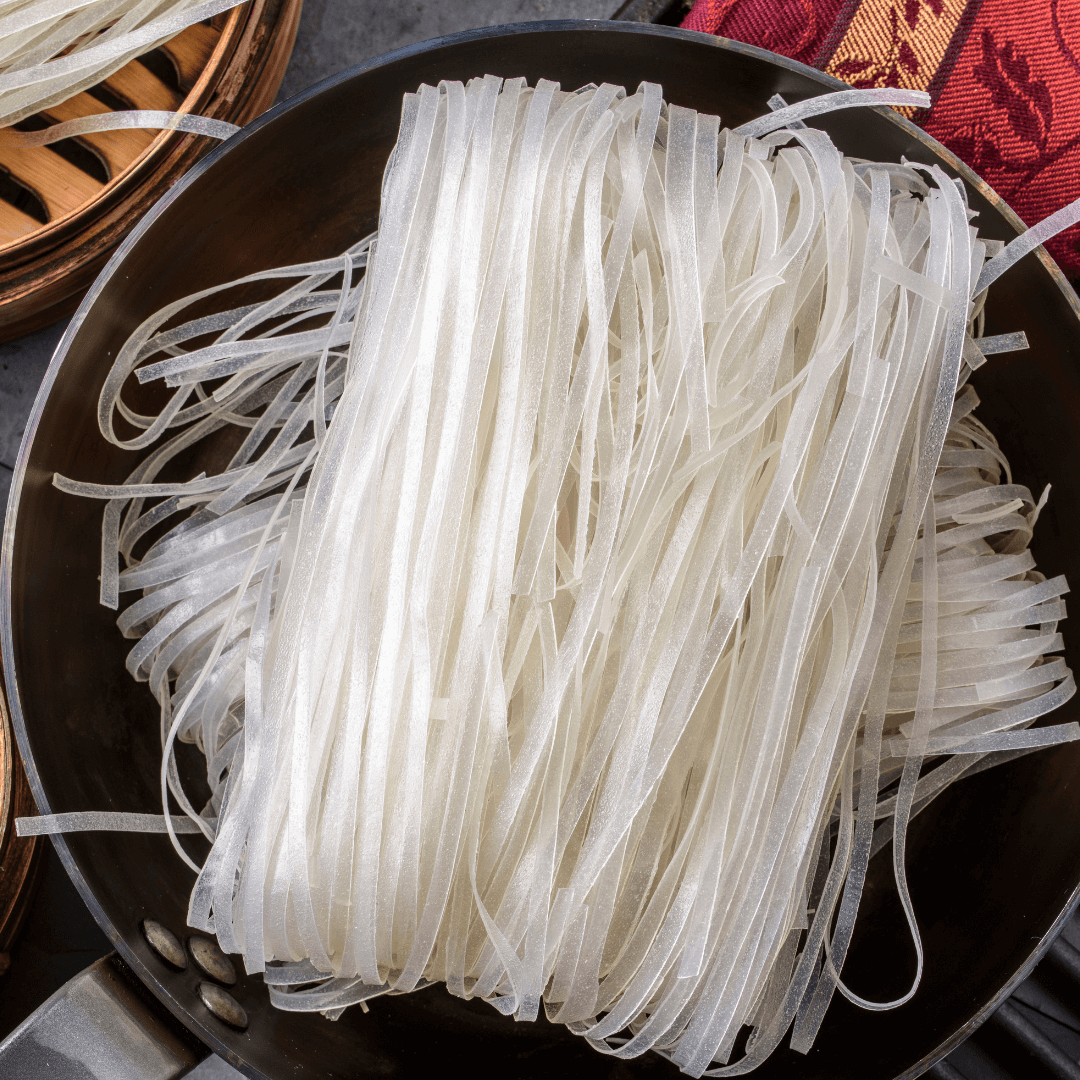 Rice noodles: Varying from very thin to very thick, these naturally gluten-free noodles are common in Asian cuisines.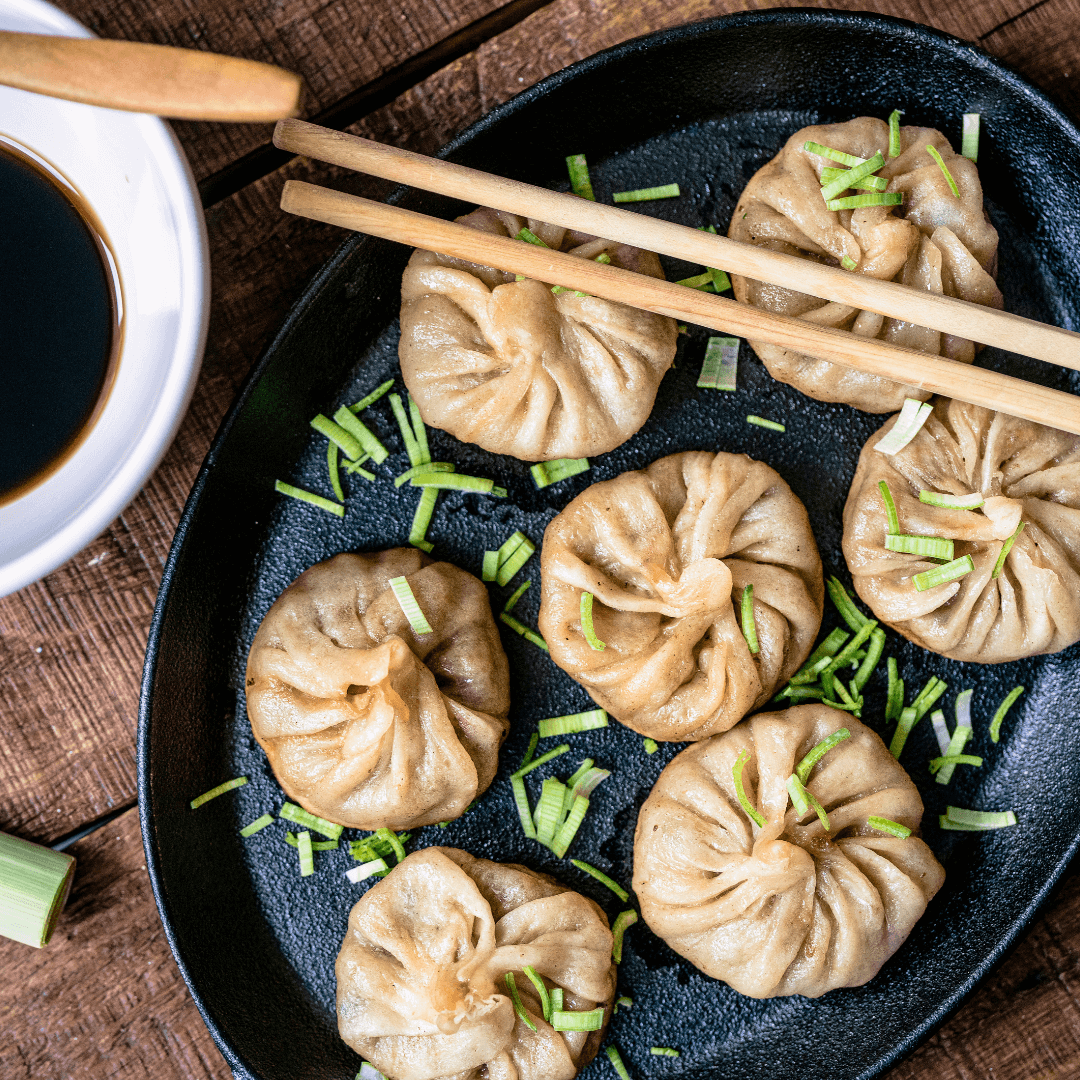 Dumplings: Cuisines around the world have their own dumplings, which are dough and often wrapped around fillings, like potatoes, vegetables, and tofu. This can be Italian ravioli, Polish pierogies, and, of course, Asian dumplings of all kinds.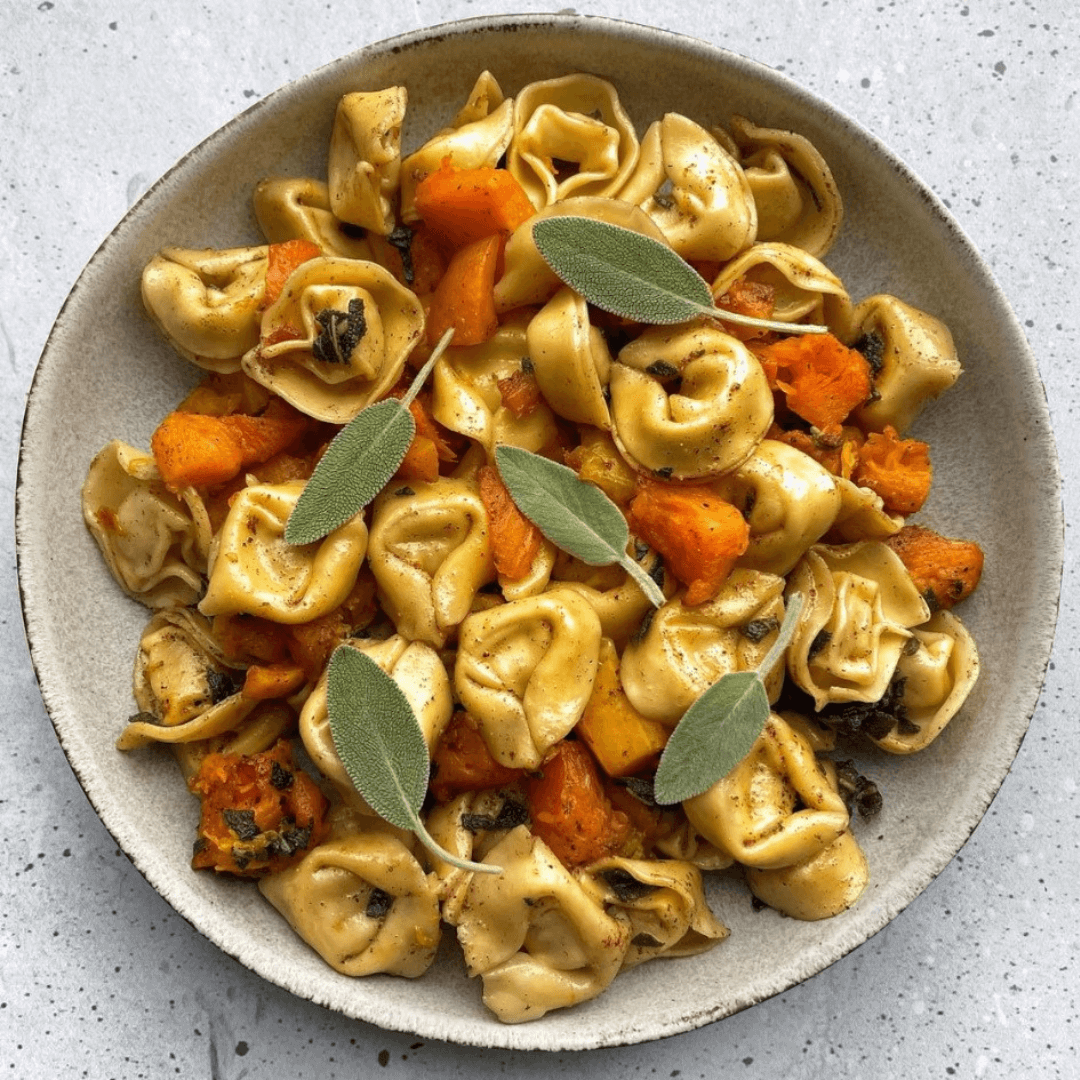 Tortellini: Circular stuffed pasta, tortellini is not usually vegan unless specified.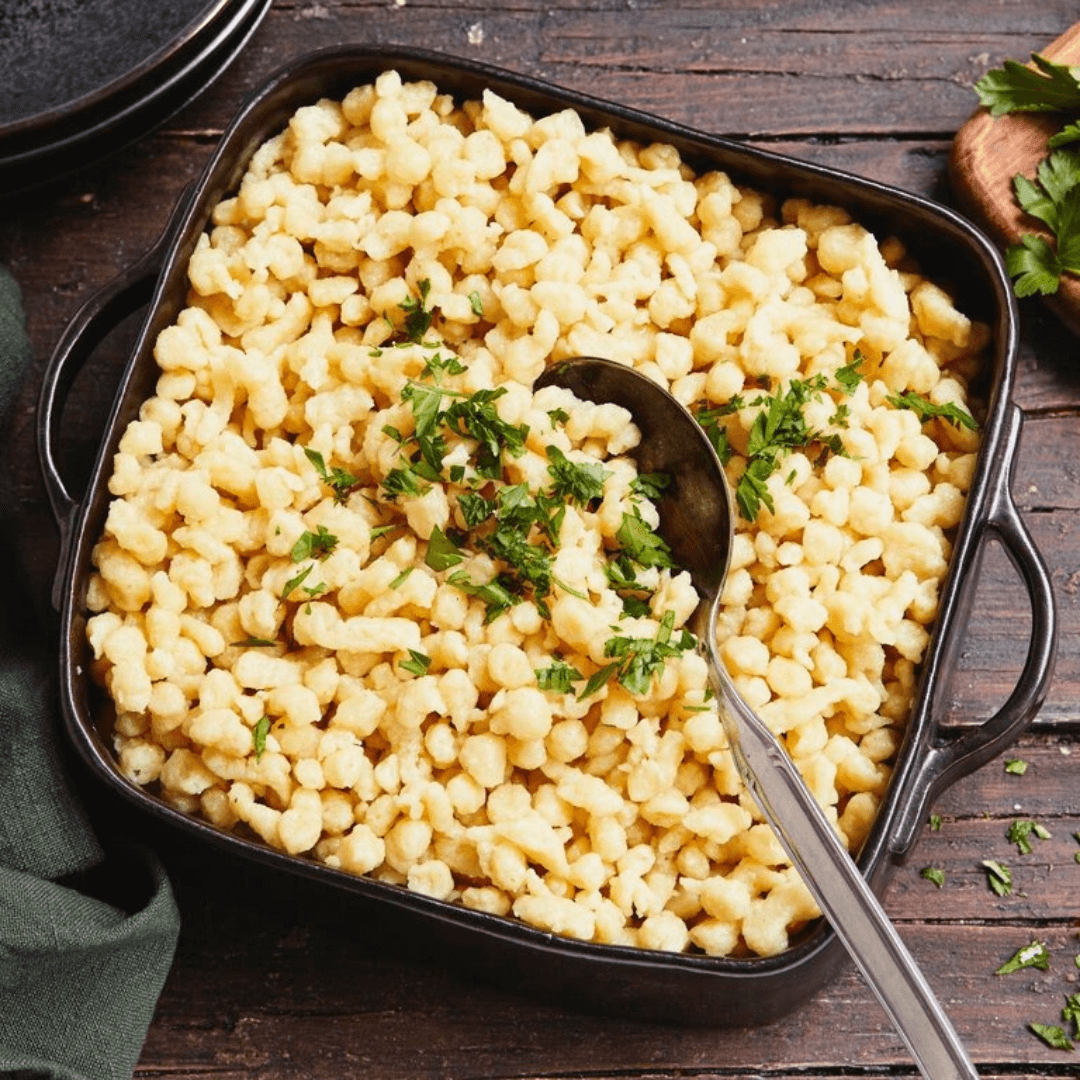 Slowly Veggie
Spätzle: Small dumplings associated with German cuisine, spätzle usually is made with eggs unless otherwise specified.
Different pasta shapes
Pasta comes in at least 350 different shapes but is generally divided into different categories depending on relative shape.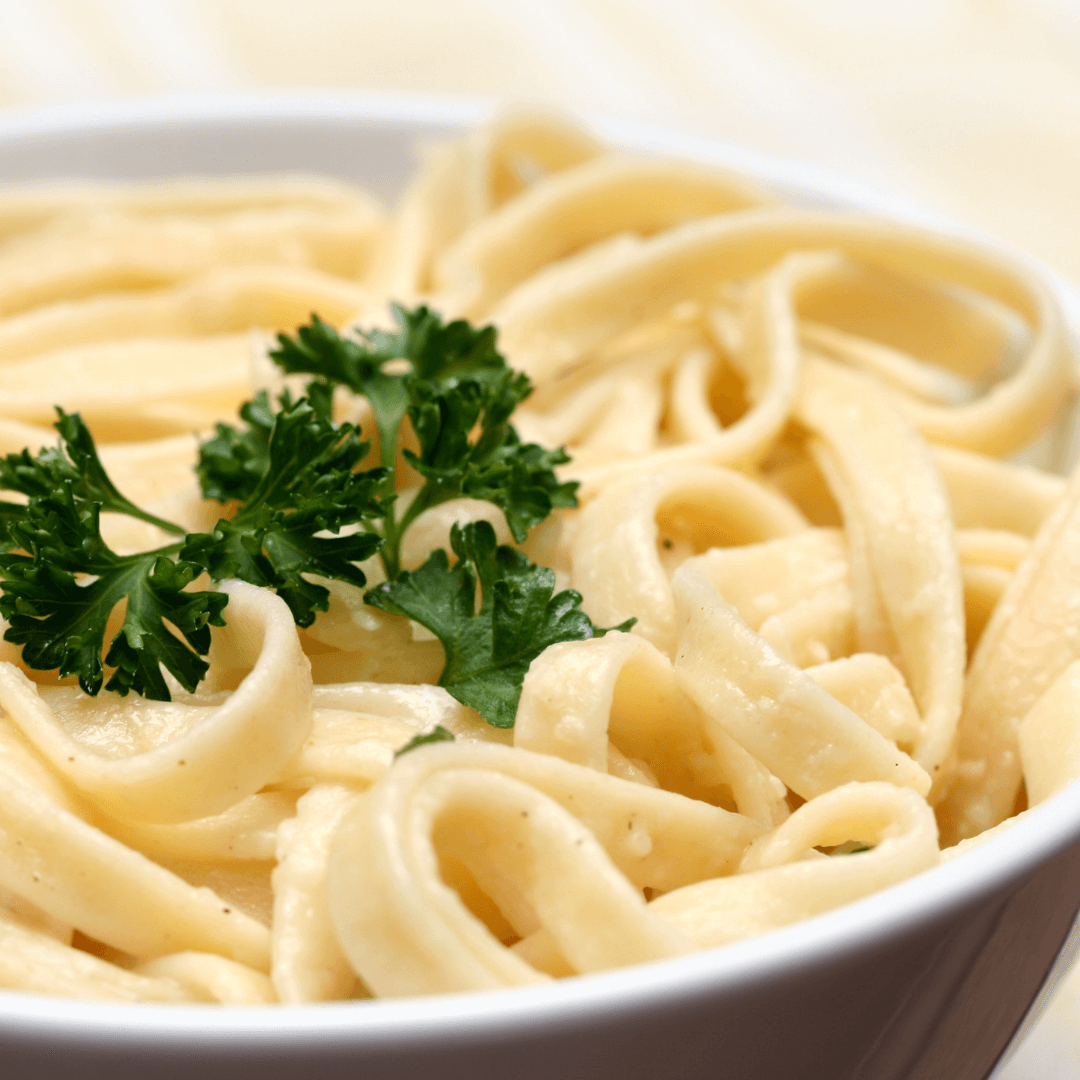 Long pasta: Long pasta includes spaghetti, fettuccine, and vermicelli, to name a few varieties. This is generally pasta designed to be served in a sauce and twirled with a fork.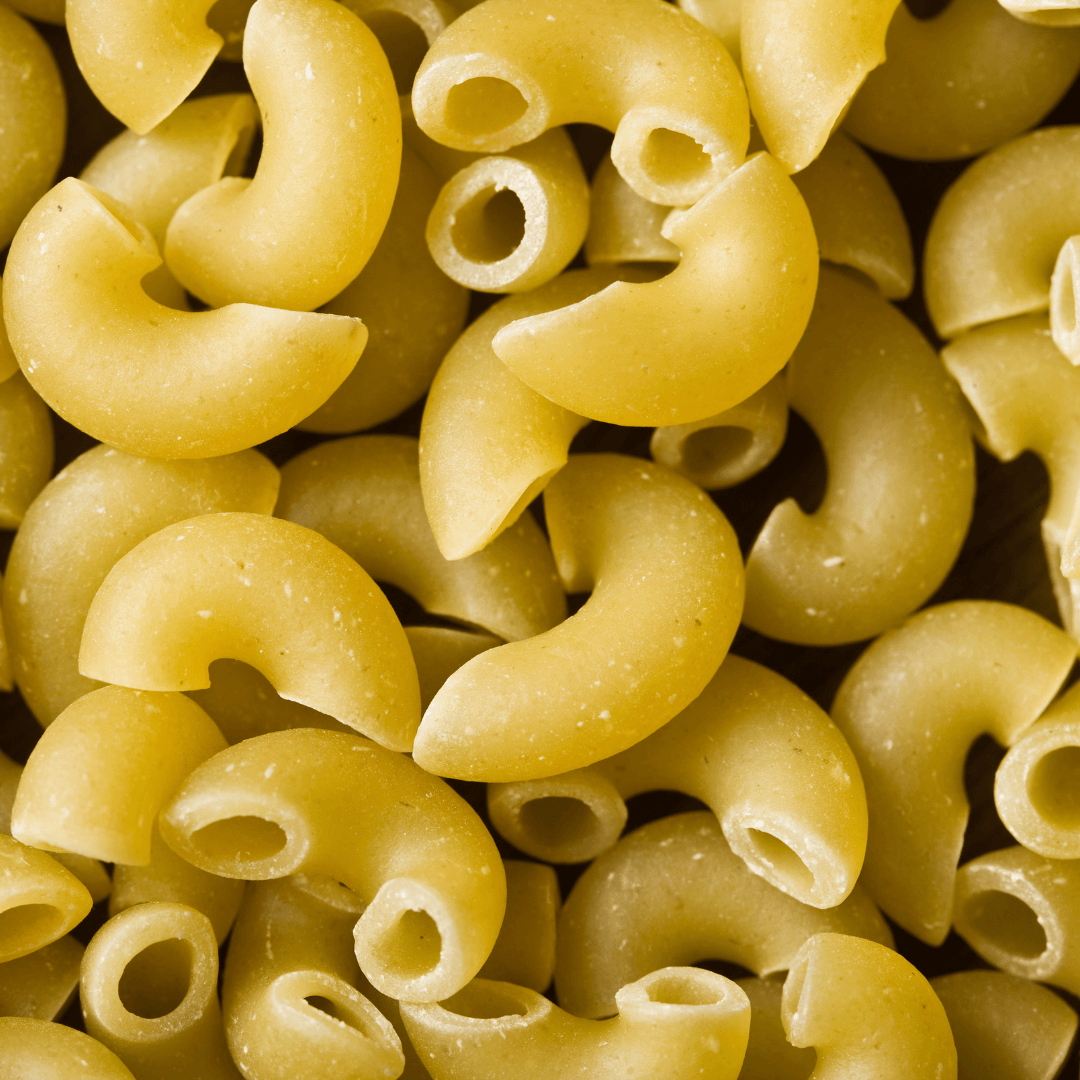 Short pasta: Some short-cut pasta forms include macaroni, cavatappi, and penne. Also served with a sauce, the shape is best for piercing with a fork and goes well with larger additions to the dish, like beans and roasted veggies.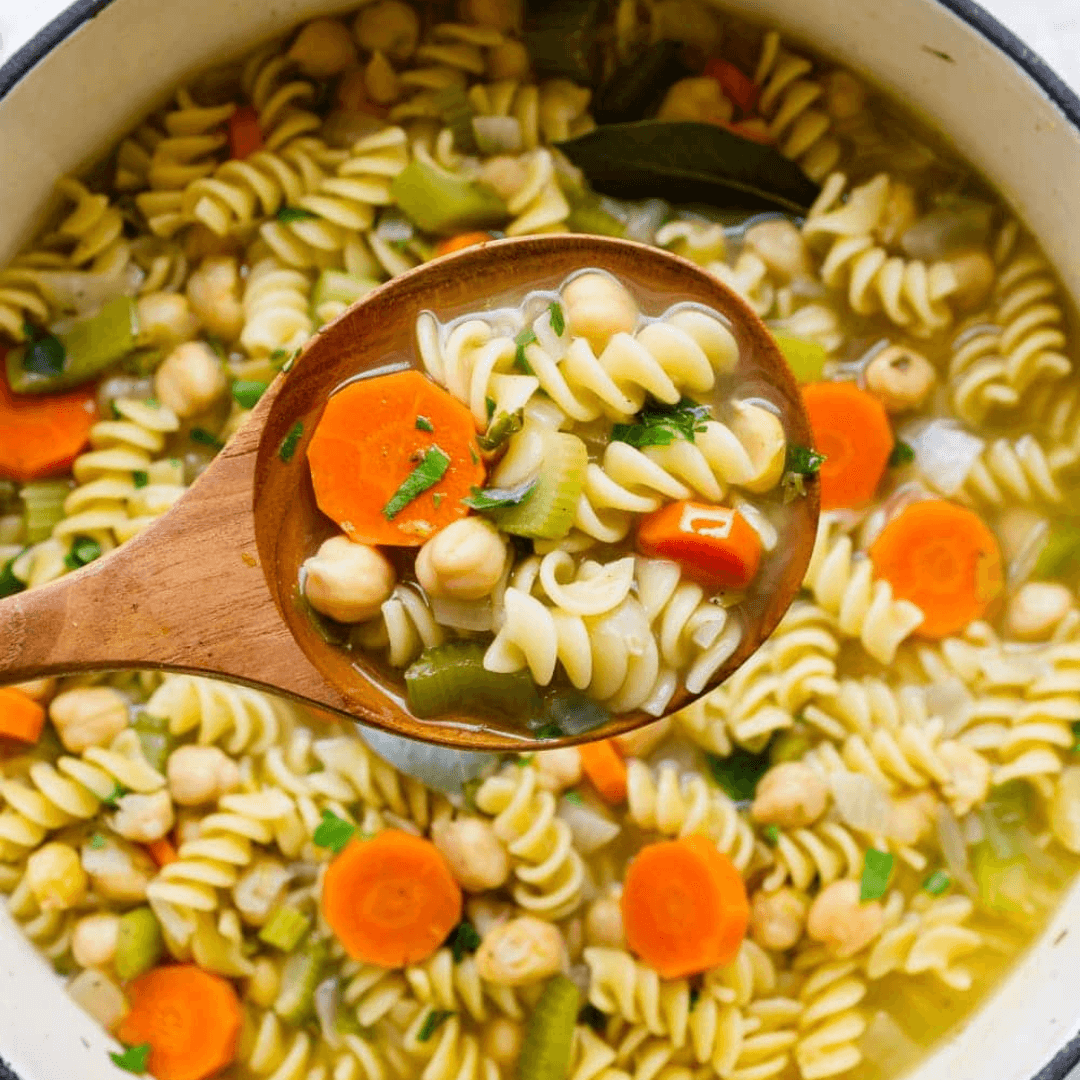 The Simple Veganista

Soup pasta: Alphabet, ditali, anchellini, and conchigliette are small pasta shapes commonly found in soups. They add volume and texture to soups.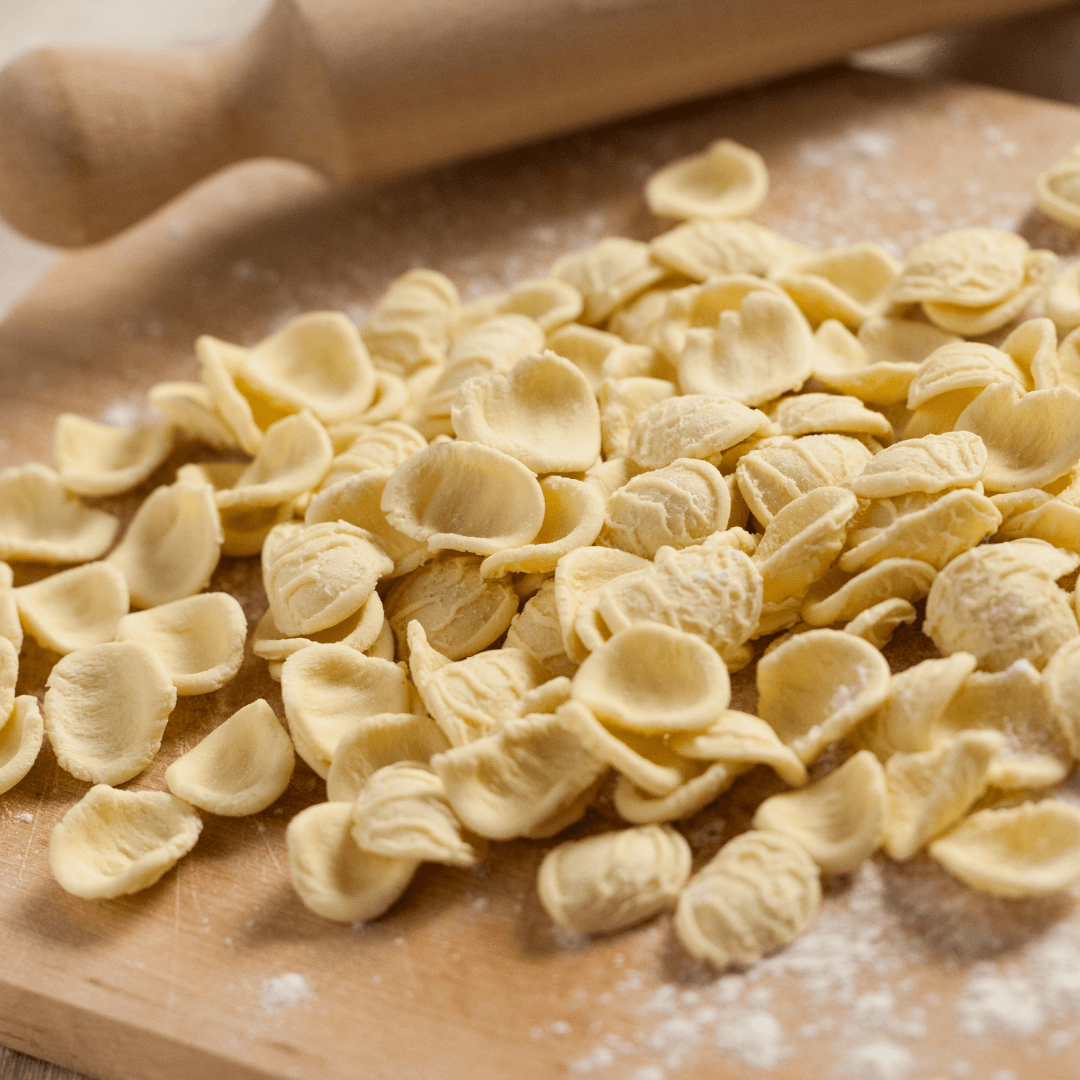 Stretched pasta: These are usually disks of pasta made through rolling the dough, and include cencioni and orecchiette. Also perfect with a sauce.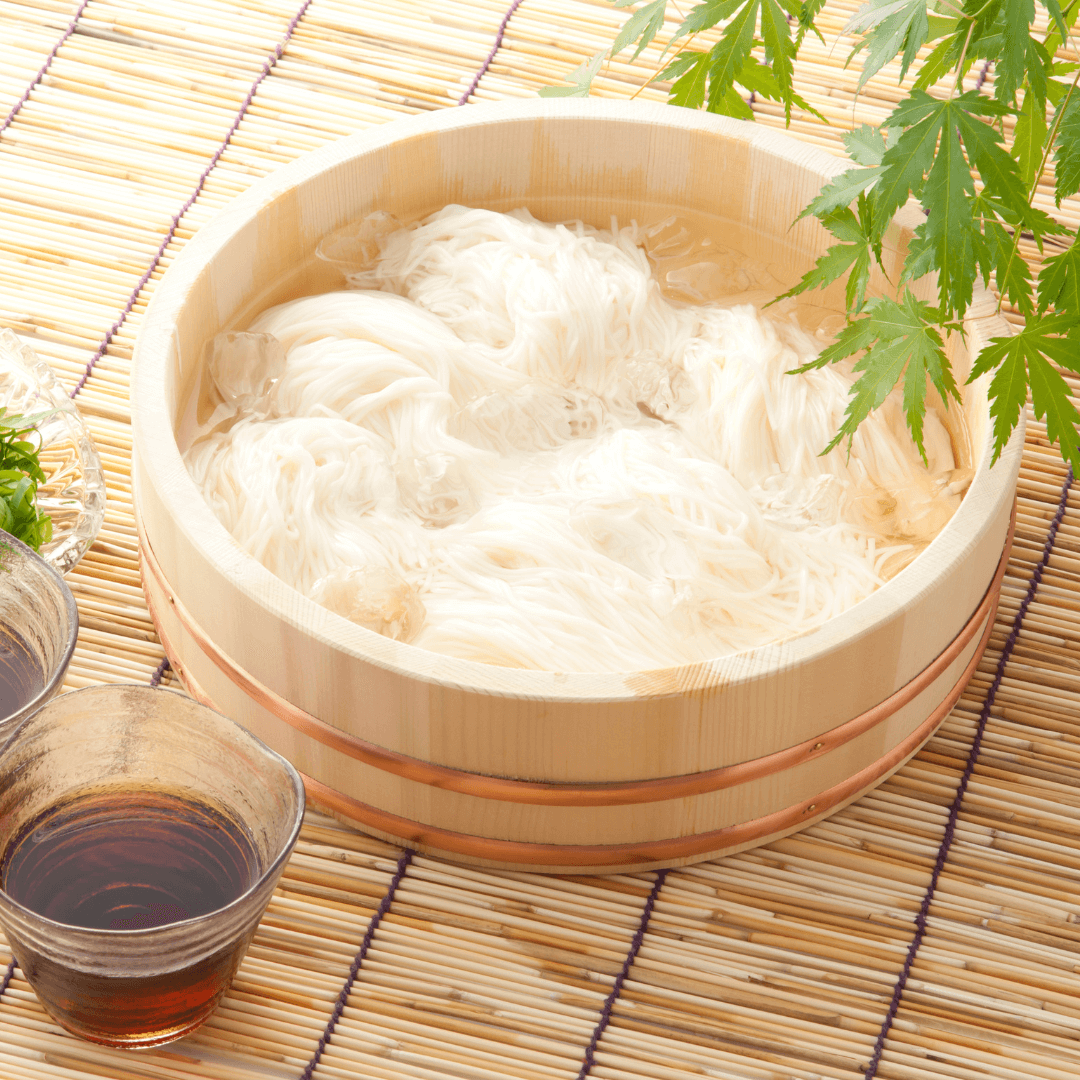 @veggievalcandice
Pasta for filling: Ravioli is iconic, of course, but tortellini and cannelloni are also popular pasta varieties to use with fillings. These are great to fill with vegan ricotta, roasted mushrooms. and more.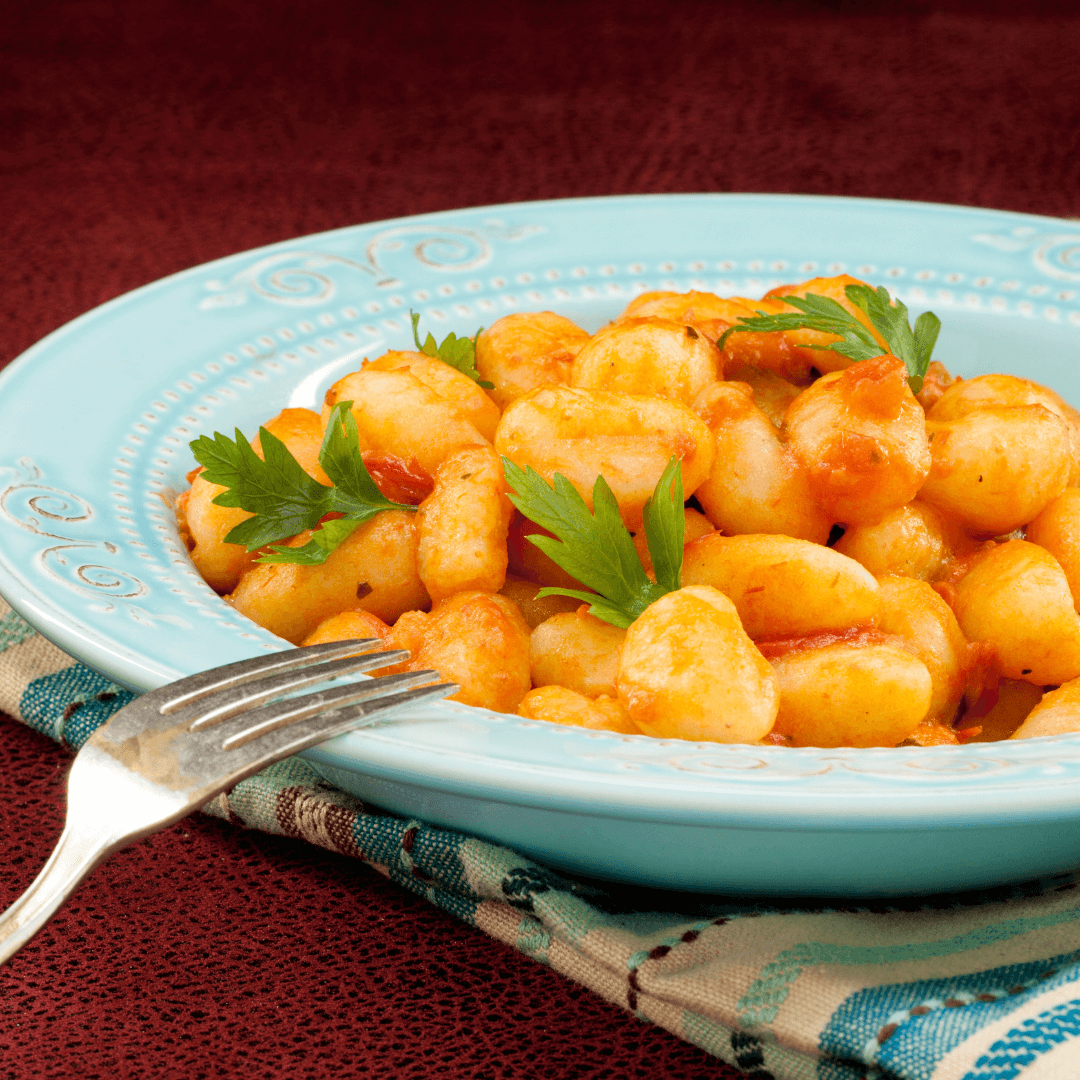 Gnocchi pasta: Its own category, gnocchi is a dumpling made with potatoes and flour, but sometimes also eggs and cheese. It is great tossed with a simple vegan butter sauce, simple veggies, and dairy-free parmesan.
Different types of Asian noodles
Asian noodles are generally long in shape but made with a wider variety of ingredients. Here are six popular kinds you can find.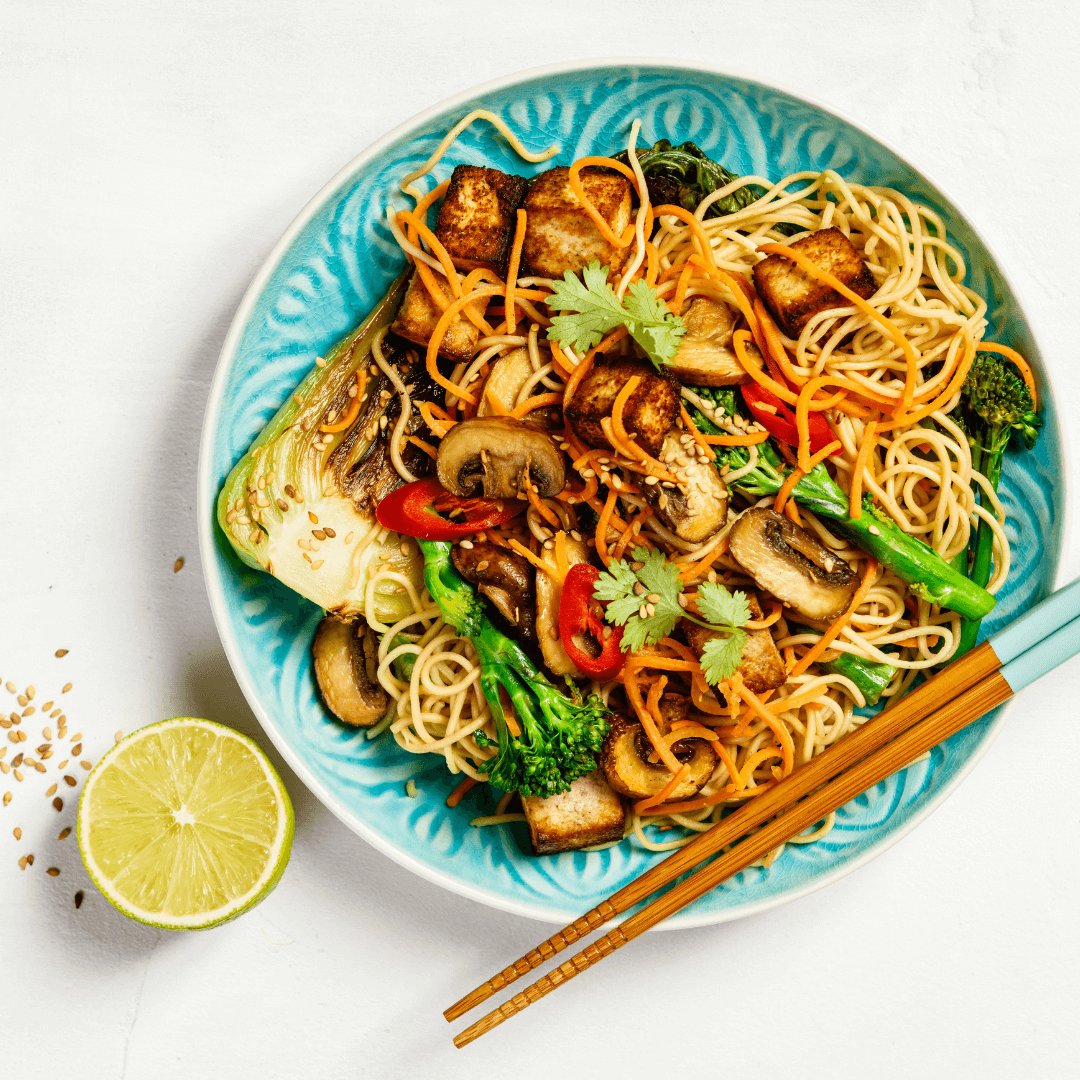 Glass noodles: Also known as cellophane, these clear, thin noodles are made with starches from sweet potato to mung bean and are naturally gluten-free.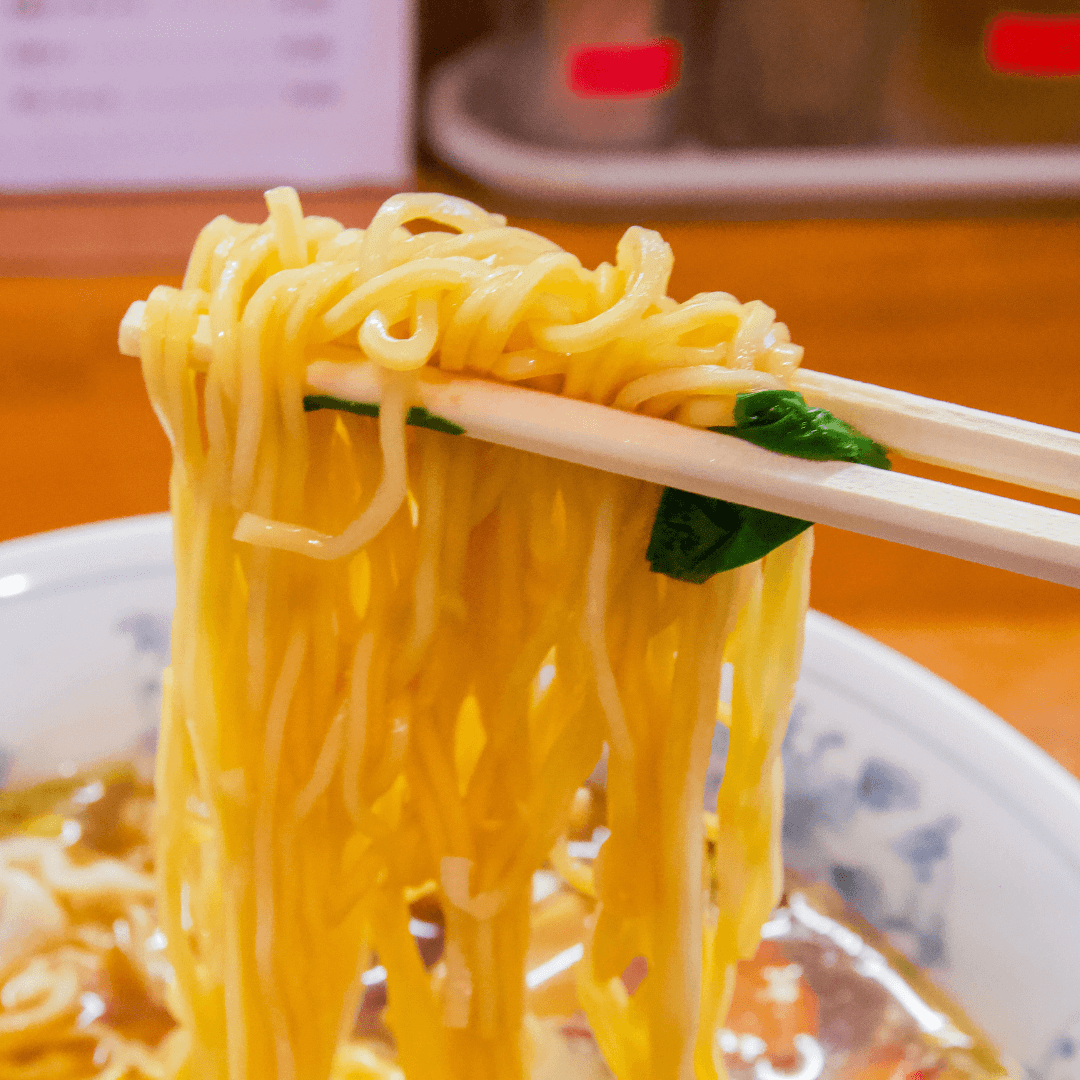 Ramen: Ramen noodles are traditionally wheat-based and have a springy, silky texture.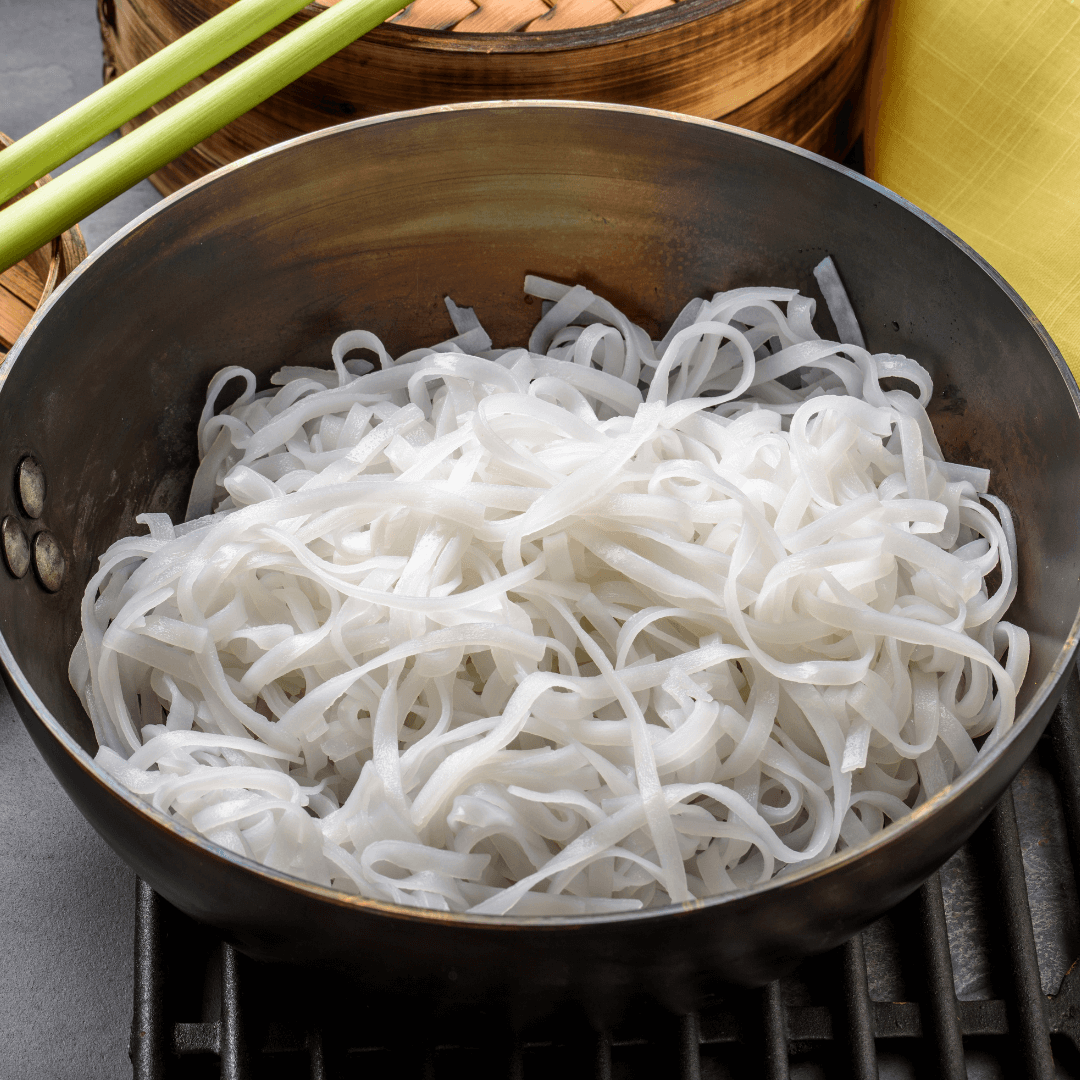 Rice noodles: From thinner vermicelli to wide varieties, rice noodles are gluten-free, soft, and versatile.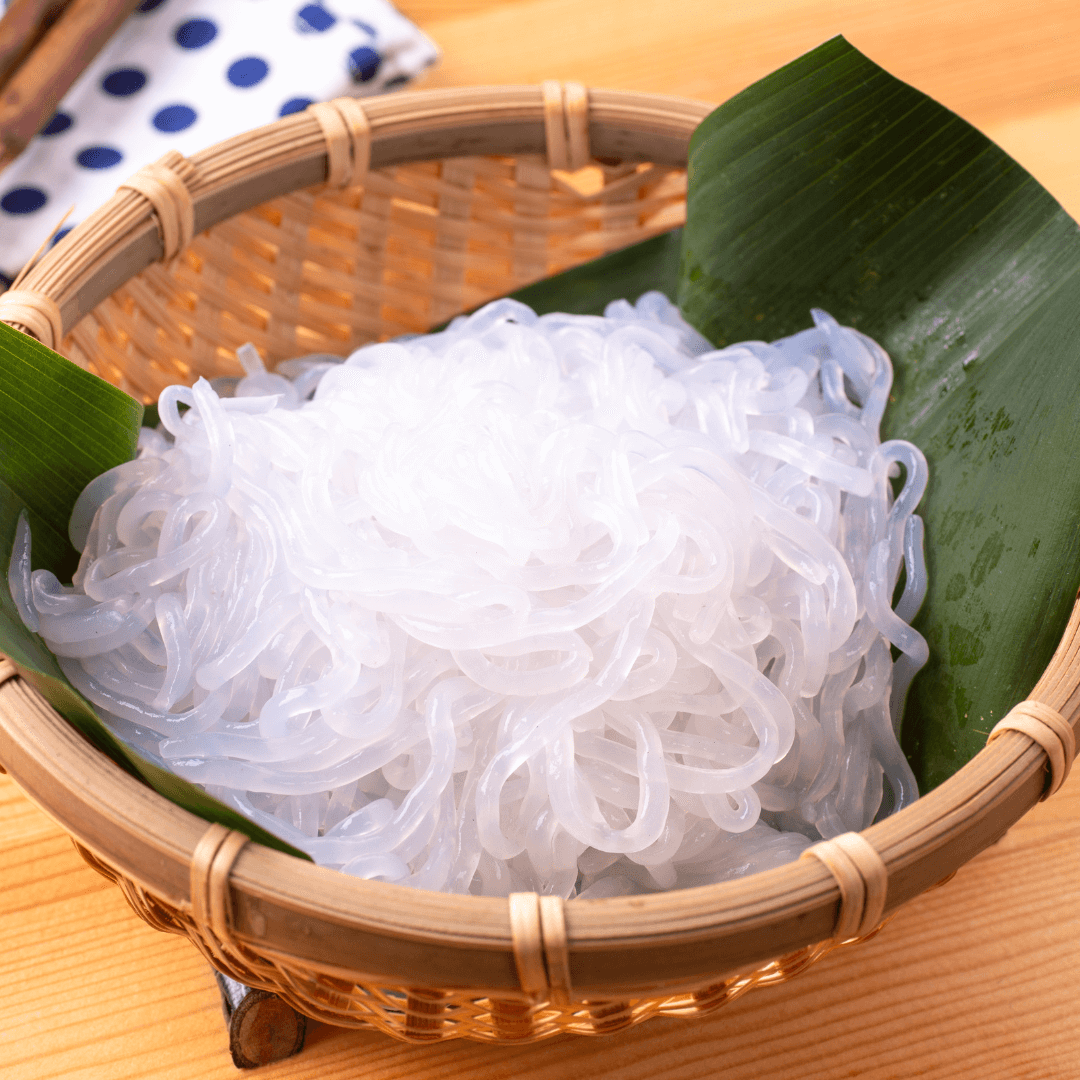 Shirataki: Made with konjac yam starch, these noodles are thick and opaque, and often served like rice noodles.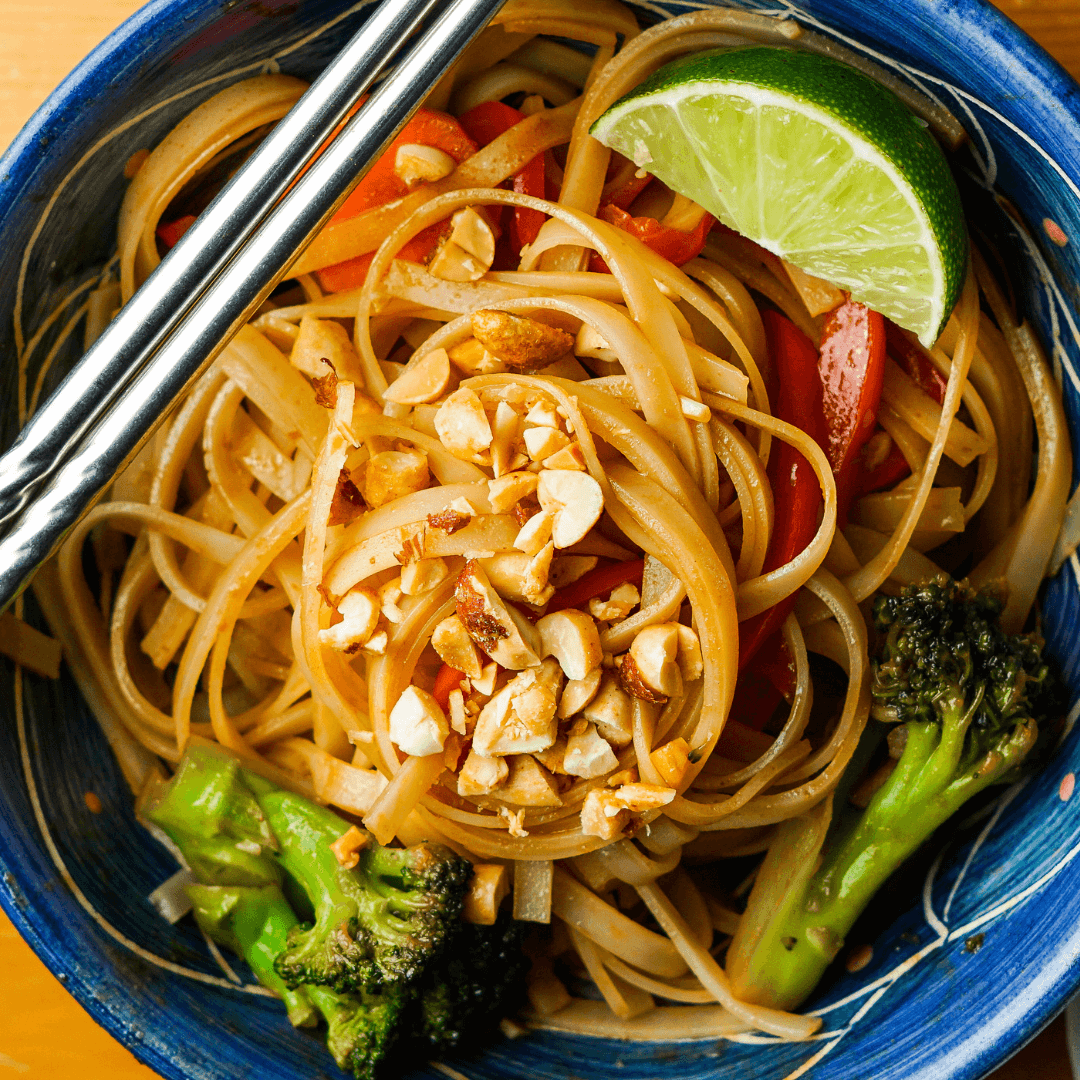 Soba: A nutty, darker-hued noodle, soba is made with buckwheat (a seed) and is naturally gluten-free.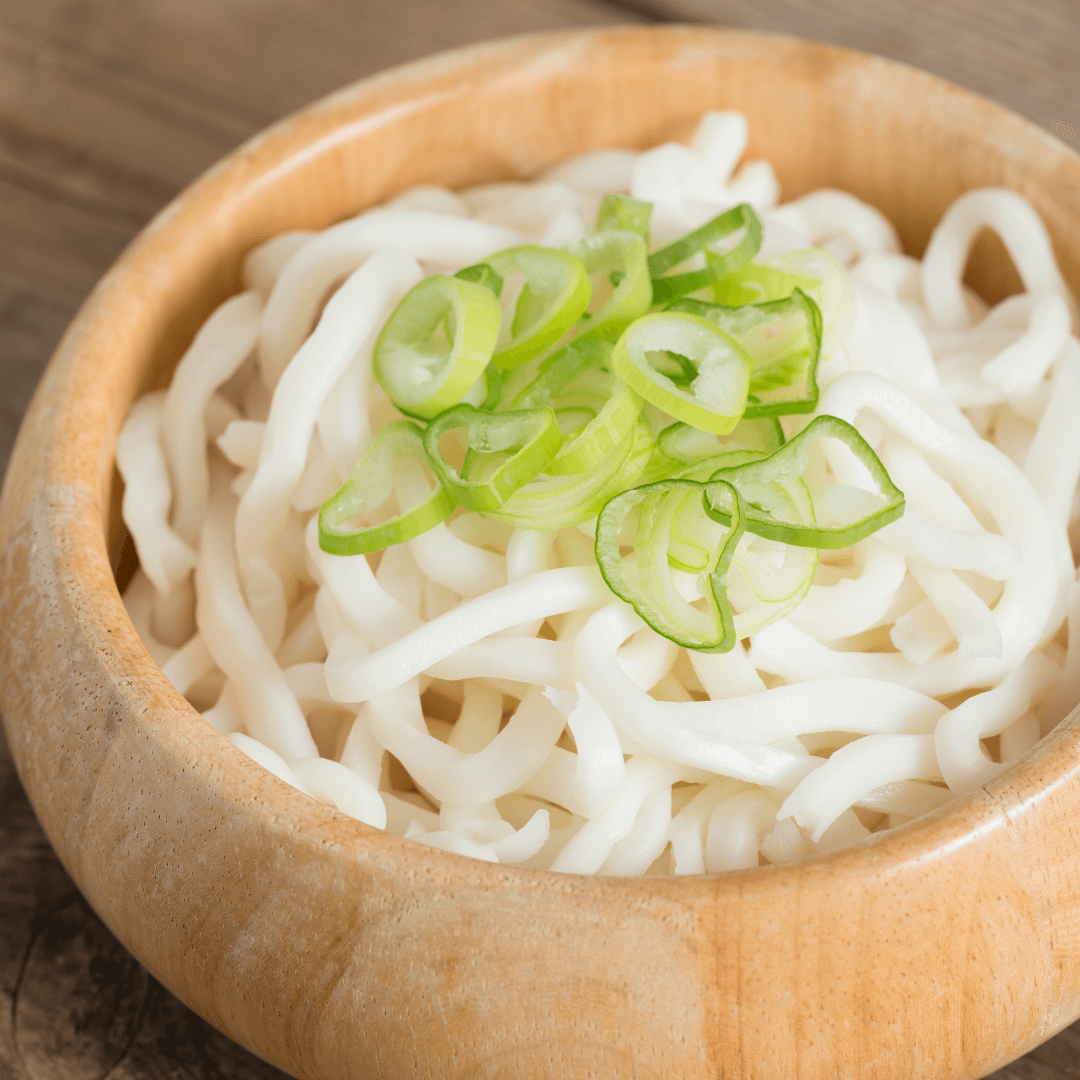 Udon: Thicker wheat noodles, udon is dense and chewy, making them perfect for soup.
Is pasta vegan?
Some contain eggs, milk, and butter. Both European-style pasta and Asian noodles can be made with eggs in the dough, which is usually the only animal product used.
When shopping at the grocery store for Italian pasta, note that most brands of fresh, refrigerated pasta have eggs in them unless otherwise noted. While boxed, dried pasta is less likely to have egg in it than fresh, it is still a good idea to check the ingredients label. It may note possible allergens the product came in contact with on shared equipment while being manufactured but is not included in the ingredients.
Also note that when dining at Italian restaurants with fresh pasta, it is likely the dough contains eggs unless you know otherwise. Ask your server!
With Asian noodles, be aware that wonton, chow mein, and lo mein noodles often contain eggs, whether you are shopping at the grocery store or dining out.
Vegan pasta brands to try
Ready to dig into a bowl of noods? Start here. These brands all have vegan options. The only question is what will you top your pasta bowl with?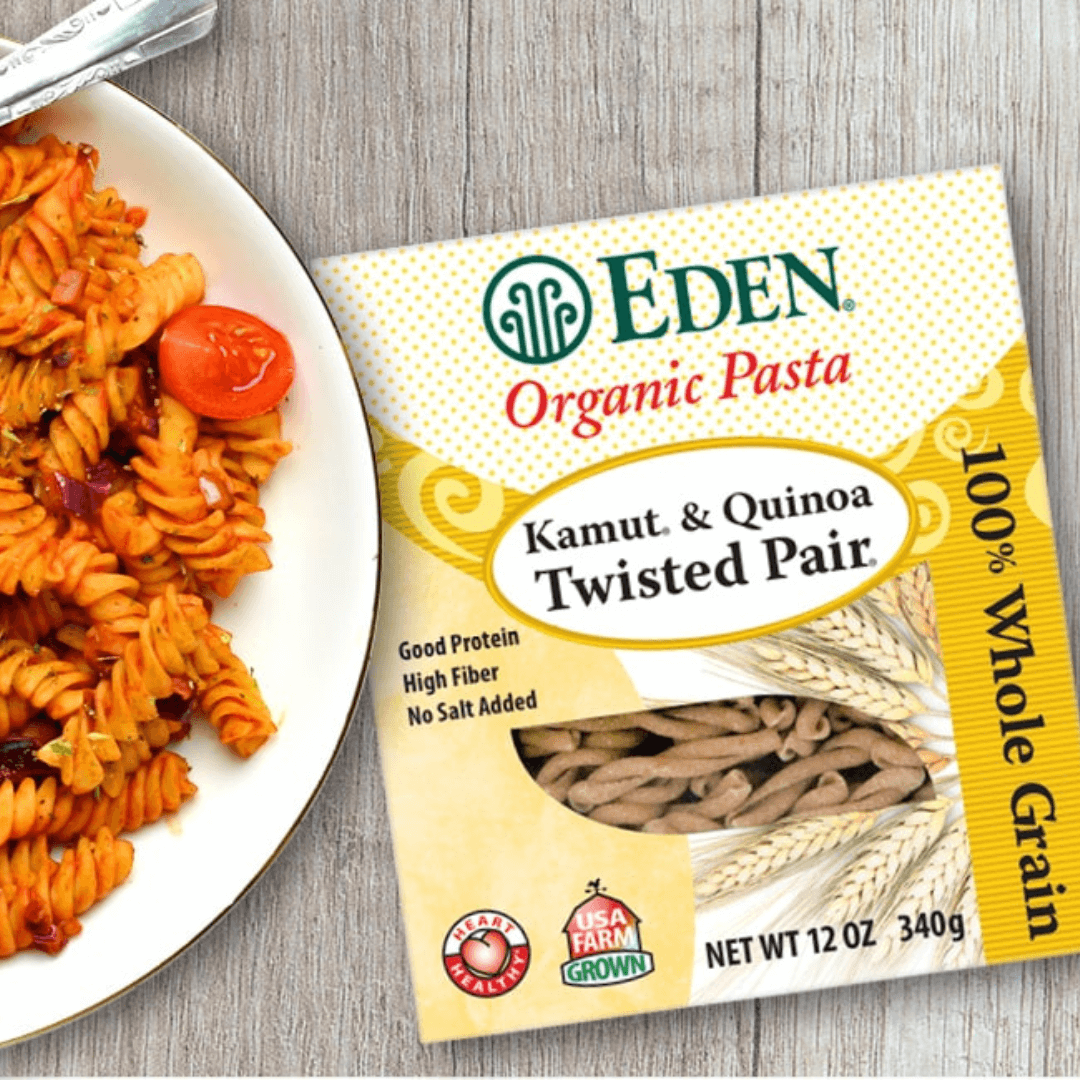 Eden Foods

1 Eden Foods
Try the soba, udon, and whole grain pasta made with US-grown, organic grains. Enjoy Eden Foods' 100% Buckwheat Soba with soy sauce, rice vinegar, toasted sesame oil, scallions, and seared tofu for a filling meal.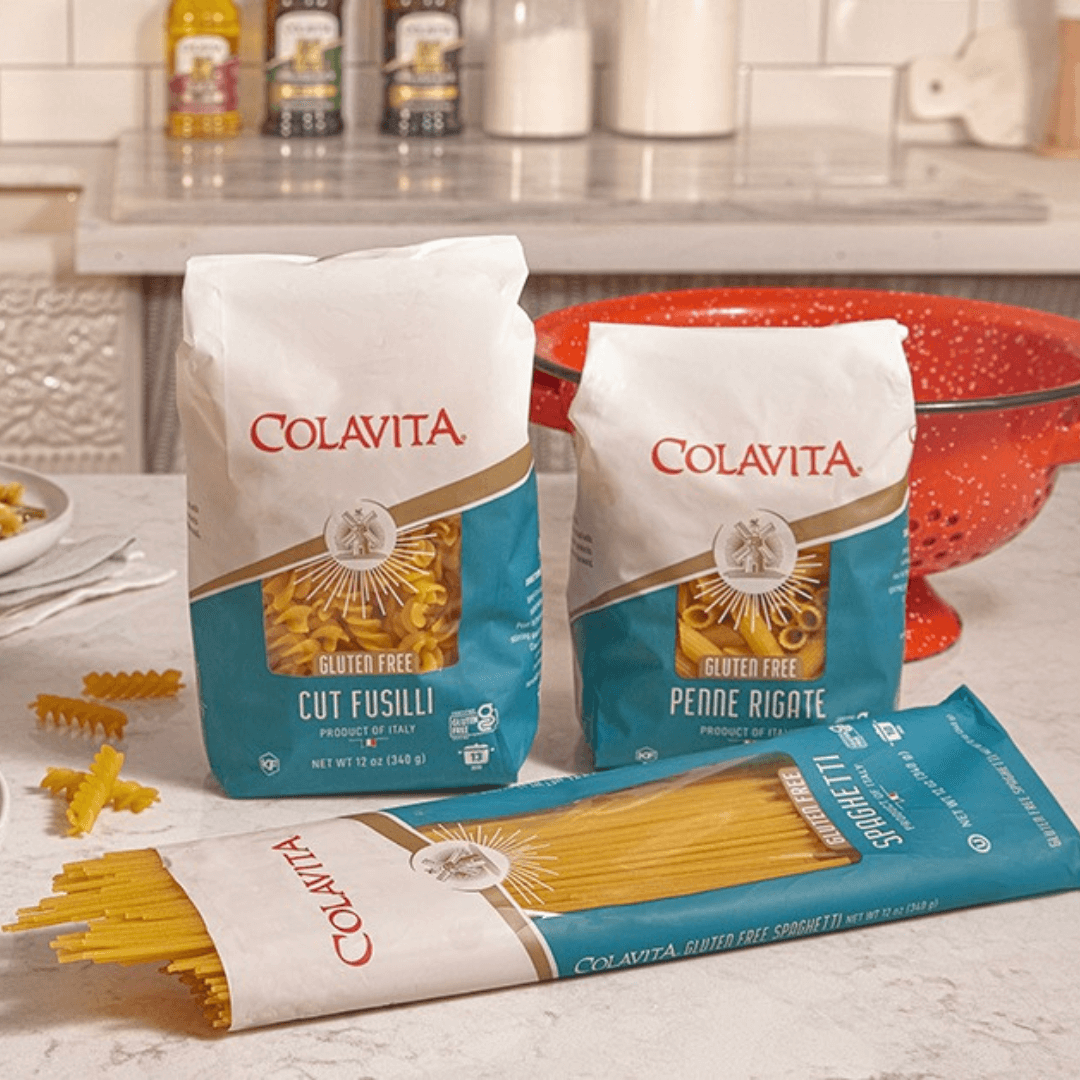 Colavita
2 Colavita
This global brand based in Italy only sells pasta without eggs or other animal products. Colavita's Pappardelle Nest Pasta tossed with a vegan pesto is the definition of comfort food.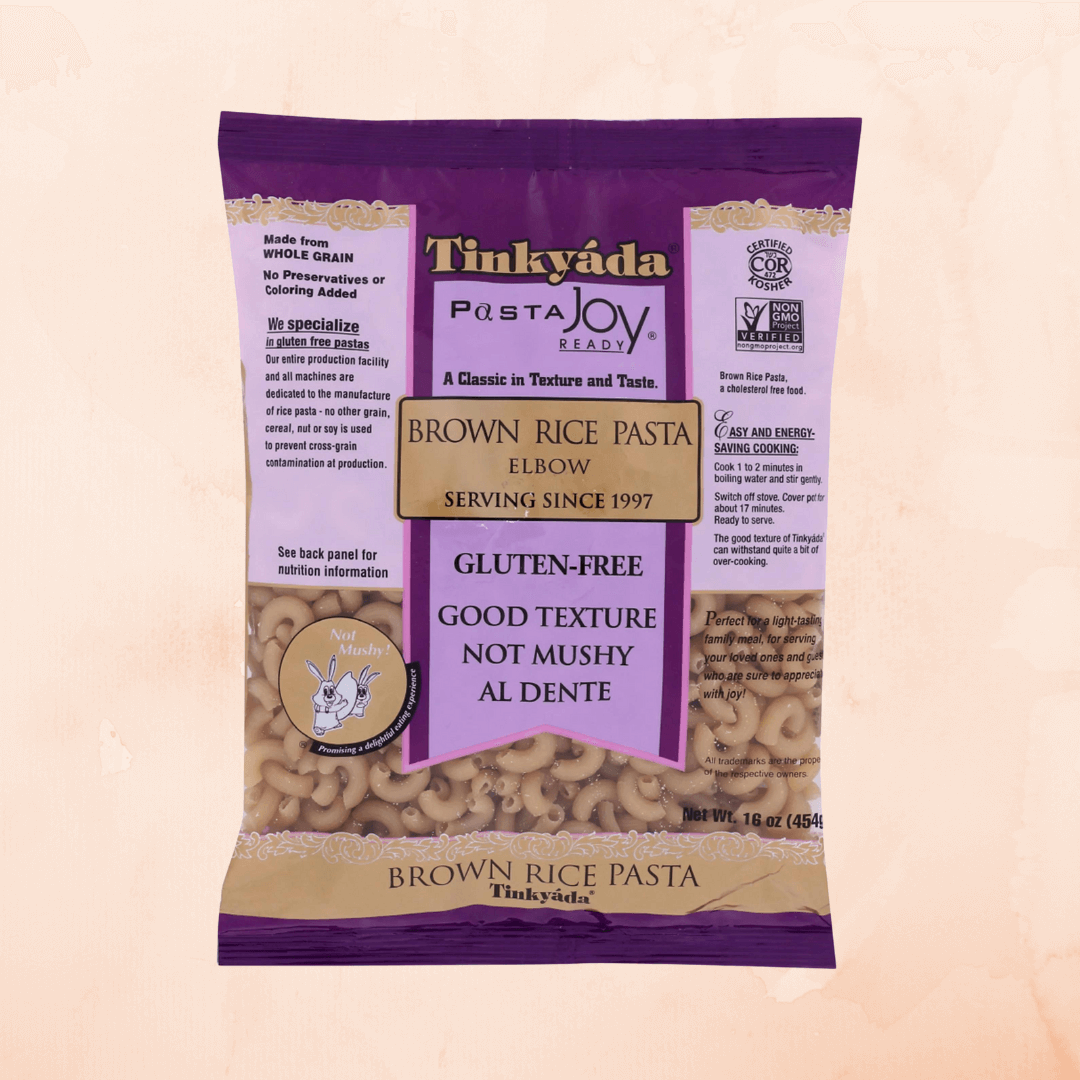 Tinkyada
3 Tinkyada
Tinkyada makes 18 varieties of Italian-style dried pasta, all gluten-free and vegan. Try the Brown Rice Spirals with a marinara sauce, roasted veggies, and fresh basil.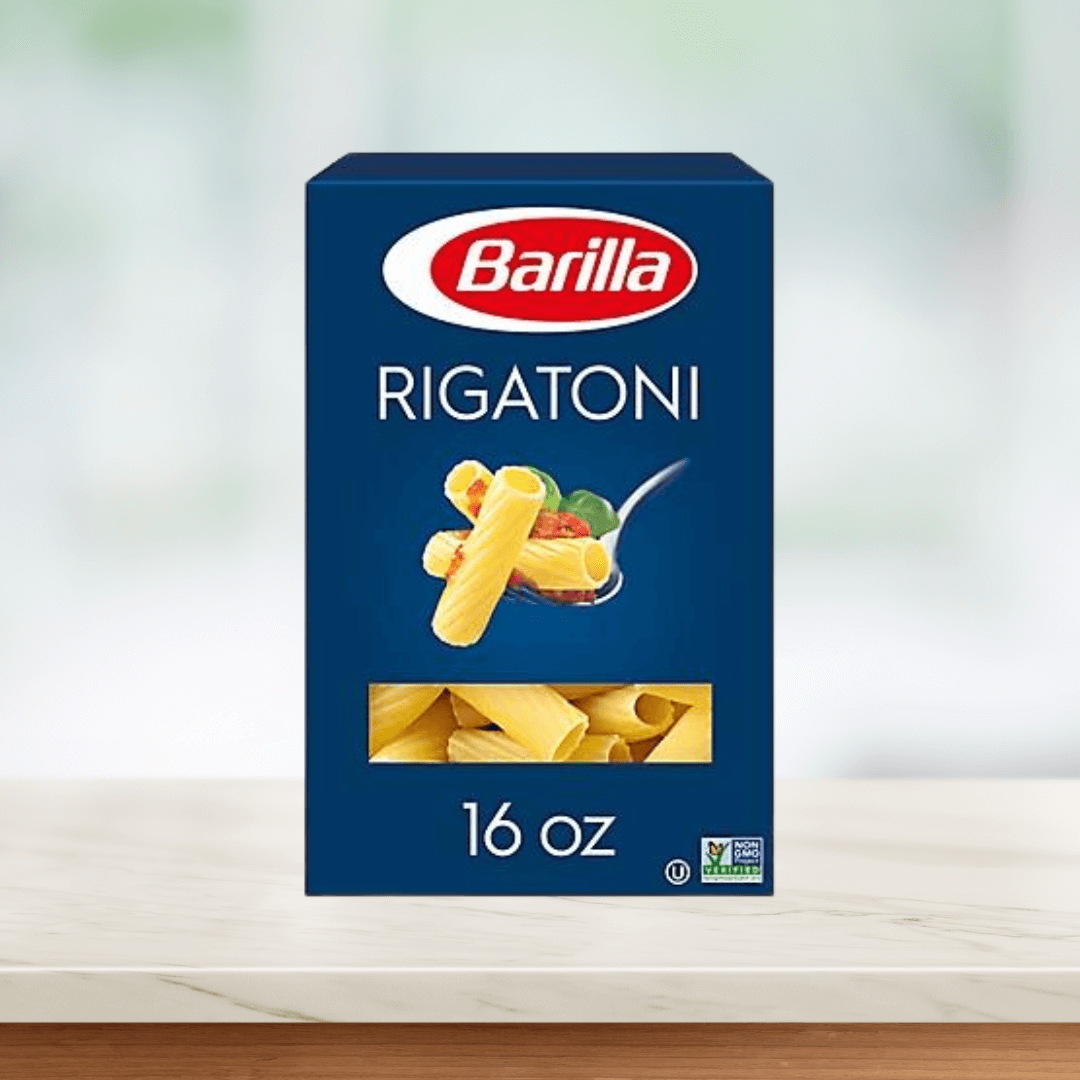 Barilla
4 Barilla
An international brand started in 1912, most of Barilla's wide variety of pasta are made without animal products, including their gluten-free and Protein+ ranges.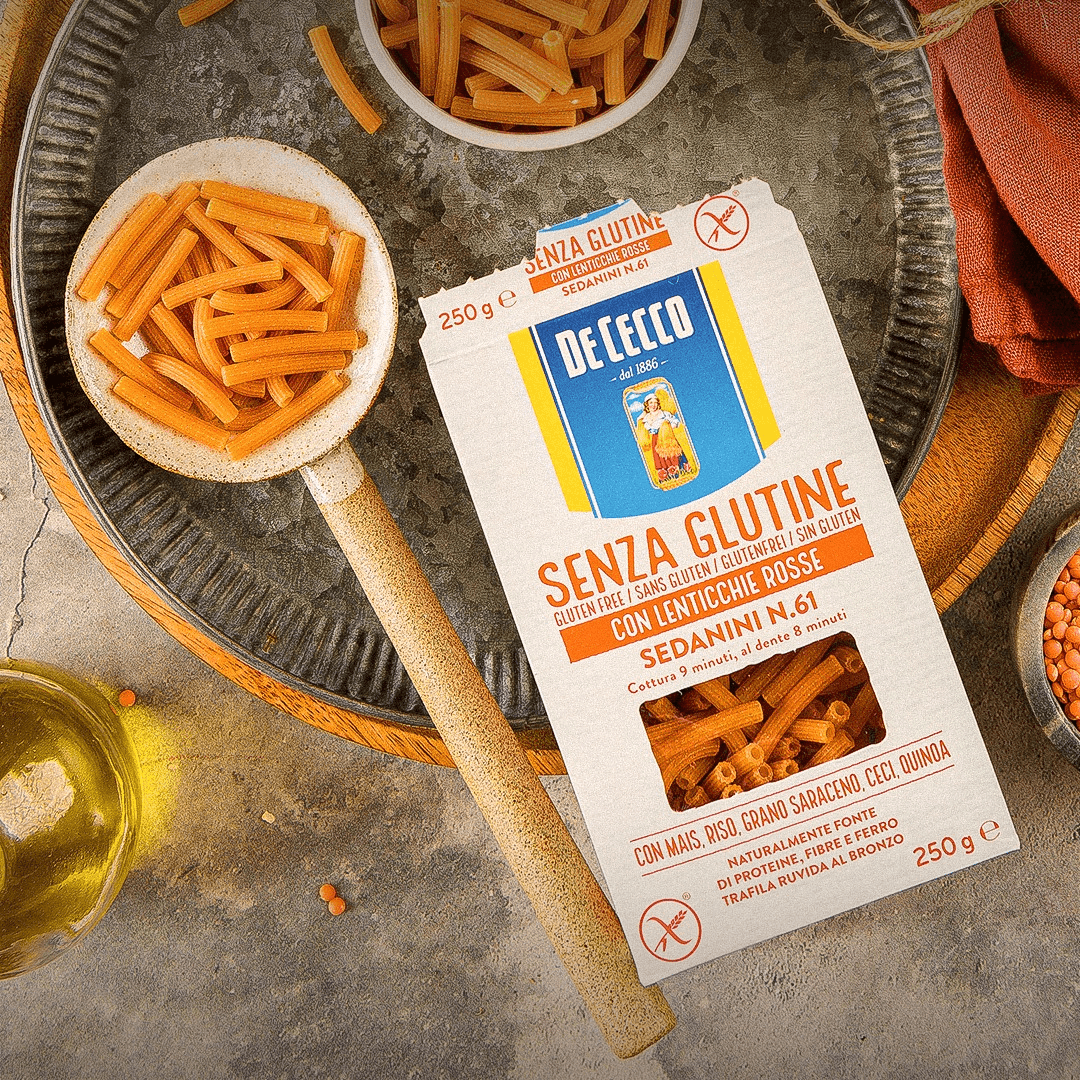 De Cecco
5 De Cecco
Widely available in big box stores across the country, all of De Cecco's wheat-based pasta are plant-based, including the Spinach Fusilli. The high protein range, like the Red Lentil Spaghetti, are as well.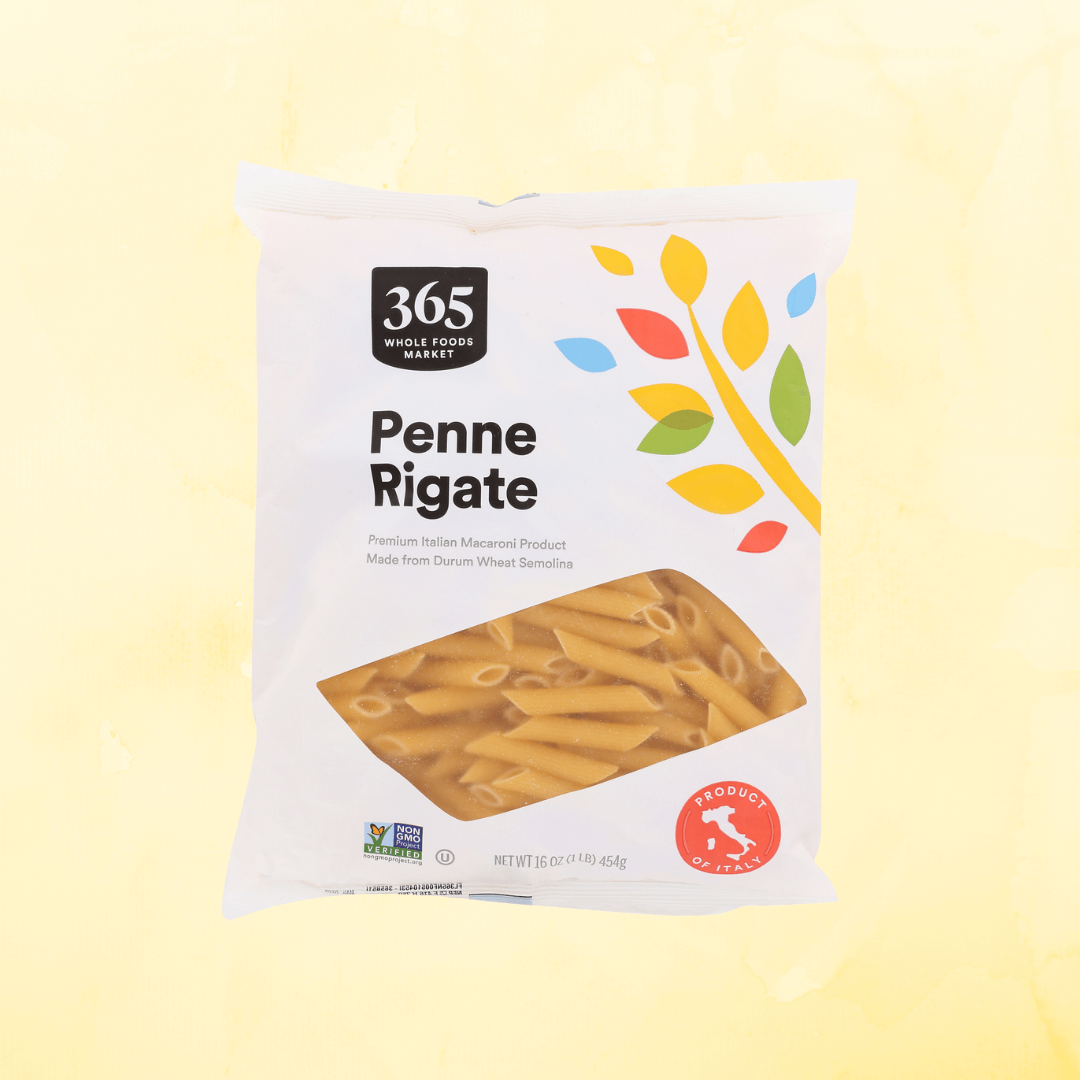 Whole Foods
6 365 by Whole Foods Market
Classic pasta varieties like Linguine and Spaghetti are vegan as-is, made with just durum wheat semolina flour. Make your favorite vegan mac and cheese with the Elbow macaroni pasta.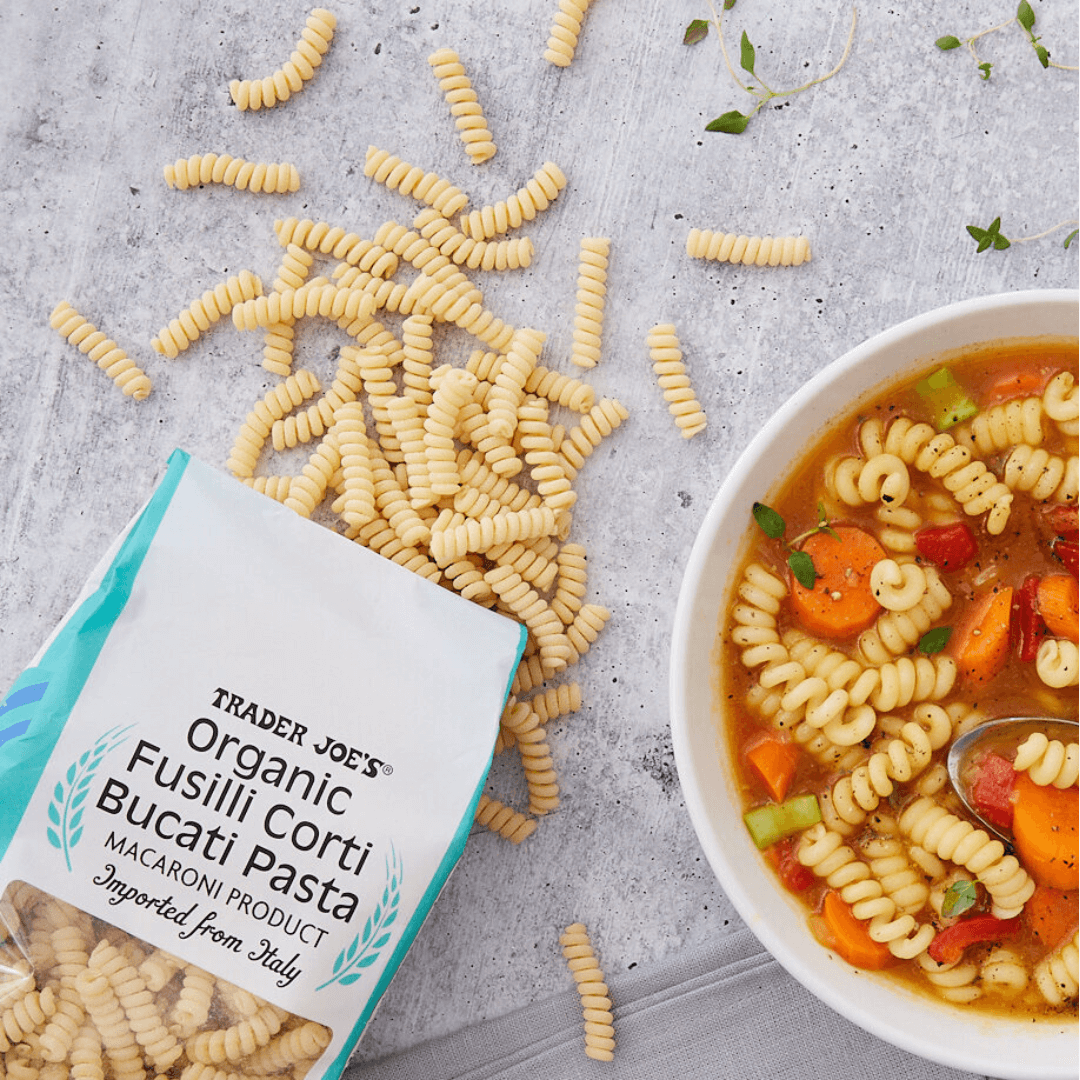 Trader Joe's
7 Trader Joe's
Trader Joe's has a full range of organic, conventional, and gluten-free pasta options that are vegan, including the tightly coiled Organic Fusilli Corti Bucati for a fun and unusual shape and the gluten-free Brown Rice Penne, which is perfect for a marinara sauce or vegan pesto.
Priano
8 Priano
Aldi US' bronze-cut pasta in forms like Rigatoni, Casarecce, and Conchiglie shells is made without animal ingredients and brings authentic Italian taste at affordable prices.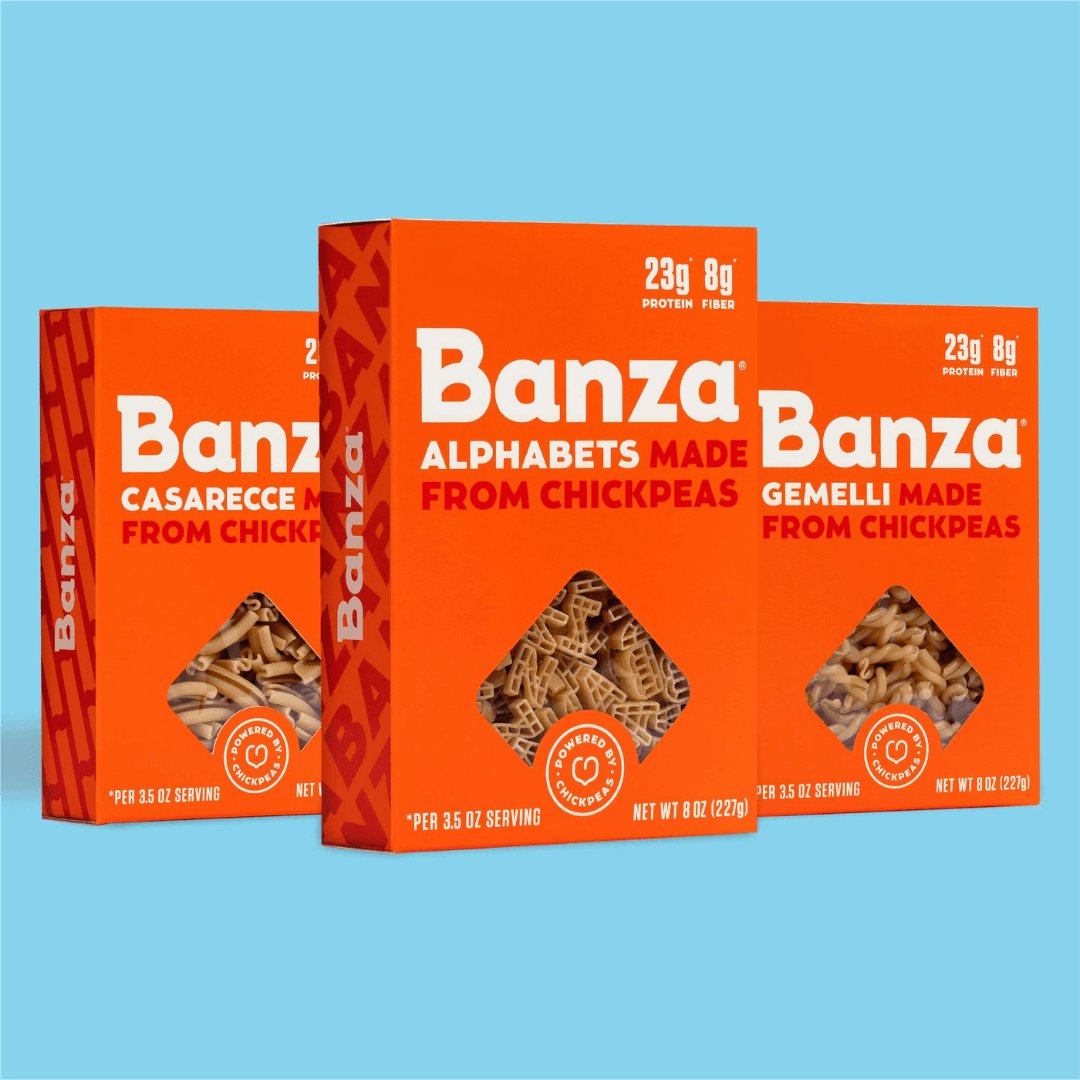 Banza
9 Banza
Made with protein-packed chickpeas, Banza's pasta in Shell, Penne, and Rotini forms is gluten-free, vegan, and sturdy enough to stand up to any sauce.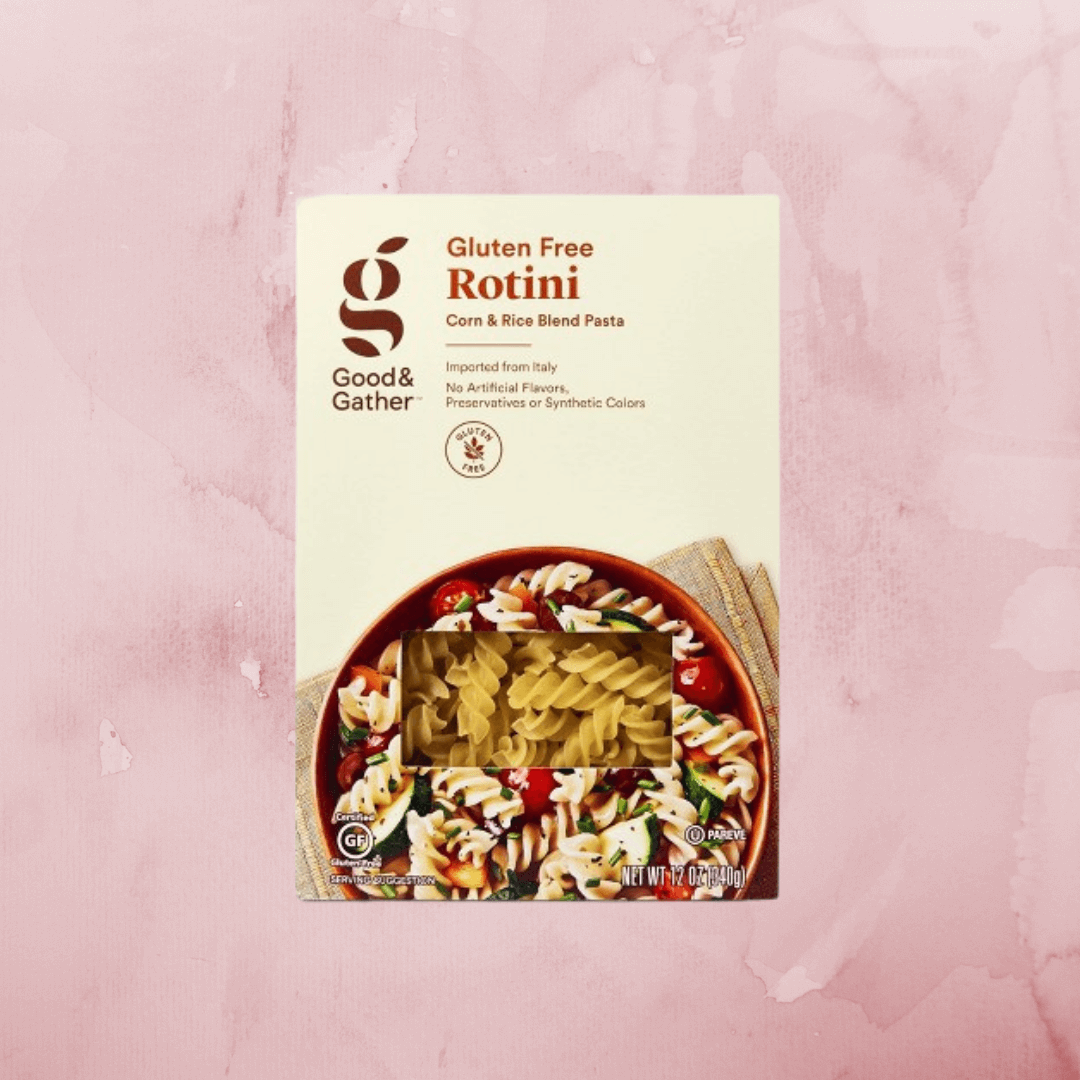 Target
10 Good & Gather
Target's home brand Good & Gather offers a variety of vegan pasta, including Organic Whole Wheat Farfalle and spinach, tomato, and carrot-dyed Vegetable Rotini.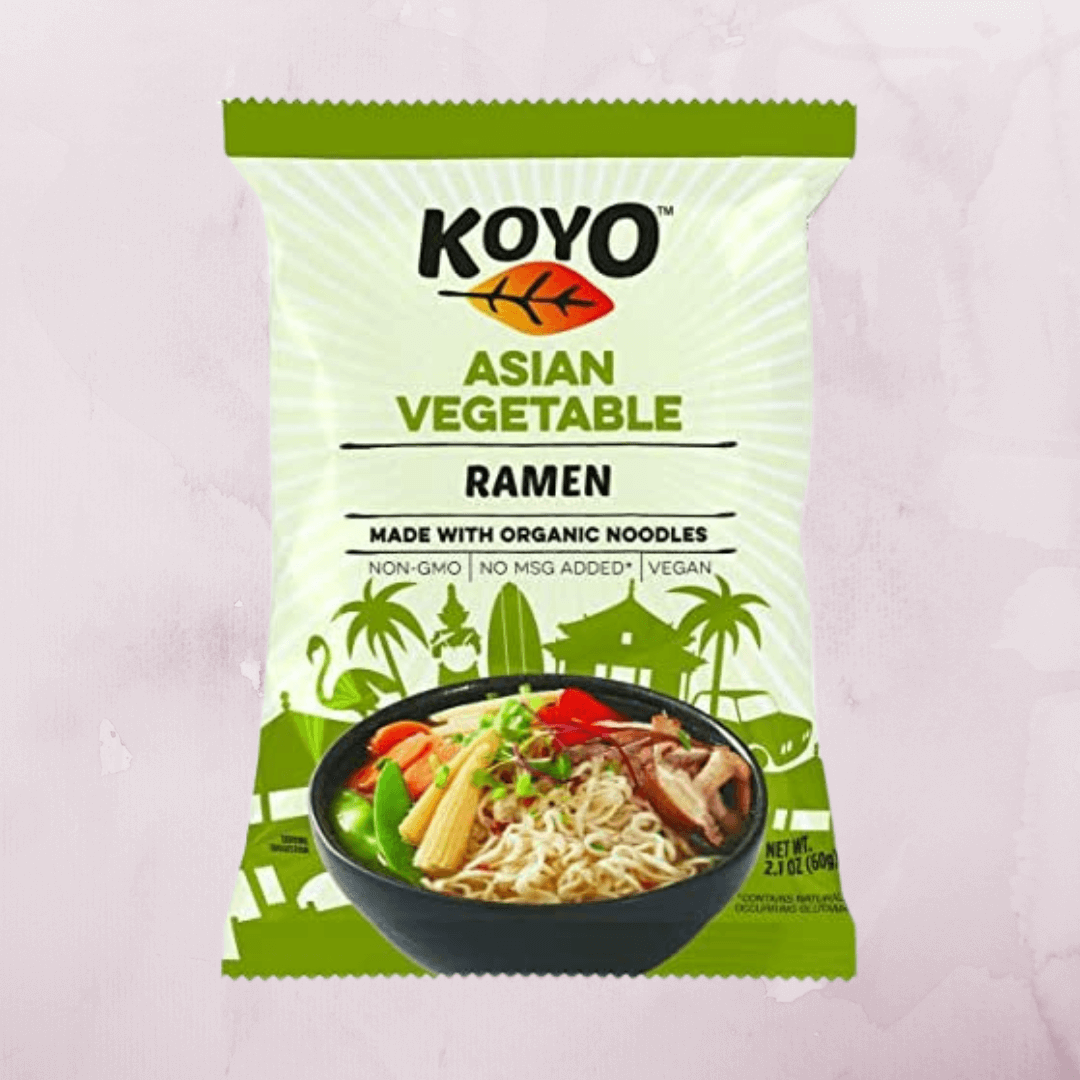 Koyo
11 Koyo
A maker of exclusively vegan ramen noodles, try the Asian Vegetable or Garlic Pepper for a convenient bowl of flavorful soup.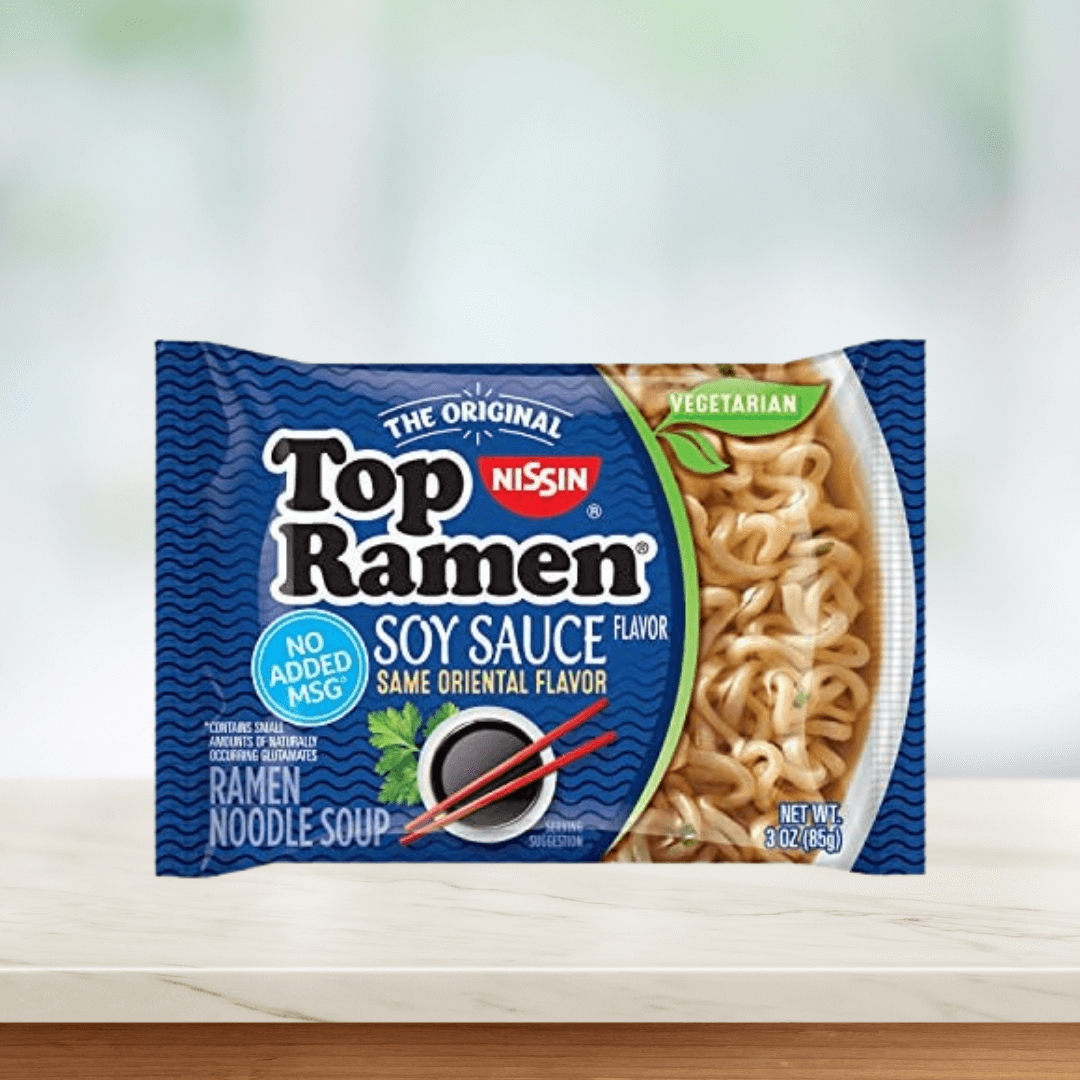 Nissin
12 Nissin Top Ramen
The name that is synonymous with instant ramen noodles has two vegan flavors, Soy Sauce and Chili.
For more on vegan pasta, read: