The rise of plant-based meat alternatives is exciting. Now, vegans can get all the taste and texture of real meat, without the animals. But there can be a downside to all of these realistic-looking and tasting plant-based products: they look so similar to the real thing, that sometimes (albeit rarely) mix-ups can happen. And when they do, it can be devastating for those who prefer to avoid animal products for ethical reasons. This is what actor and singer Chloe Bailey recently discovered when she was served a real beef burger instead of a Beyond Burger during a hotel stay.
Speaking in an Instagram Live, the musician explained that while getting ready for Beyoncé's Renaissance World Tour concert in Atlanta, GA, she called room service to order Beyond Burgers for her and her sister, The Little Mermaid actor Halle Bailey. But after they arrived, the siblings realized they had been given real beef—but only after they tasted it for themselves.
"We get the burgers, I'm getting out of the shower … and [Halle's] eating the burger and she's like, 'Are you sure this is Beyond?,'" Chloe recalled. "I touched the patty and smelled it and was like, 'Of course, it's Beyond, yeah.' So I finish getting dressed, I take a bite and the juice dripping from the burger is not like a Beyond burger. I just knew it was not a fake burger."
After the hotel front desk confirmed the burger was not vegan, the realization sunk in, and Chloe started crying. "I've been vegan for 10 years. I have not consumed any red meat for 10 years," she said.
Chloe's experience is relatively uncommon, but she's far from the only person to accidentally consume animal products due to a mix-up at a restaurant, a hotel, or at home. So if you're a dedicated vegan and it happens to you, what do you do? First things first: Don't panic. Here's why.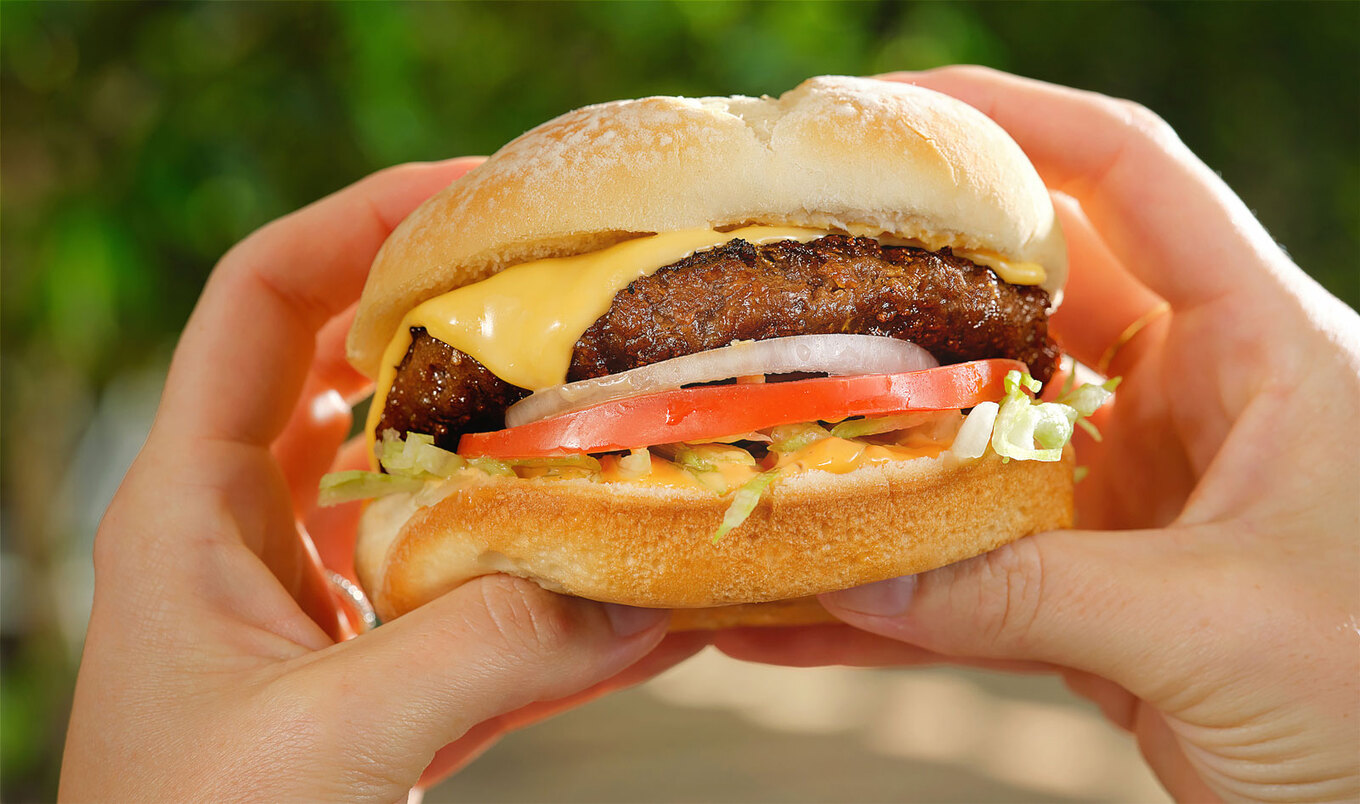 Beyond Meat
What happens if you accidentally eat meat as a vegan?
Some vegans are concerned that they may get sick if they eat meat after not consuming it for a long time, but while accidentally eating meat is certainly an unsettling experience, it's unlikely you'll become seriously ill.
Speaking to Insider, Robin Foroutan, MS, RDN, HHC said that, while some people may have symptoms of a mild intolerance or, in much rarer cases, an allergy (which is more dangerous), on the whole, most of the bad feelings you may experience after accidentally eating meat are likely psychological. But if you are experiencing food sensitivity symptoms, like bloating or heartburn, these are unlikely to last very long. "The foods you eat don't stay in your body forever," Foroutan confirmed.
Maisie Stedman, a spokesperson for The Vegan Society, also confirmed that, like Chloe, some vegans "may experience a strong emotional response" after eating meat by accident, and this is normal.
"Vegans are committed to living in a way that excludes the exploitation of and cruelty to animals, to contribute to this, even accidentally, may cause emotional distress due to feelings of compassion and empathy for the animal," she noted.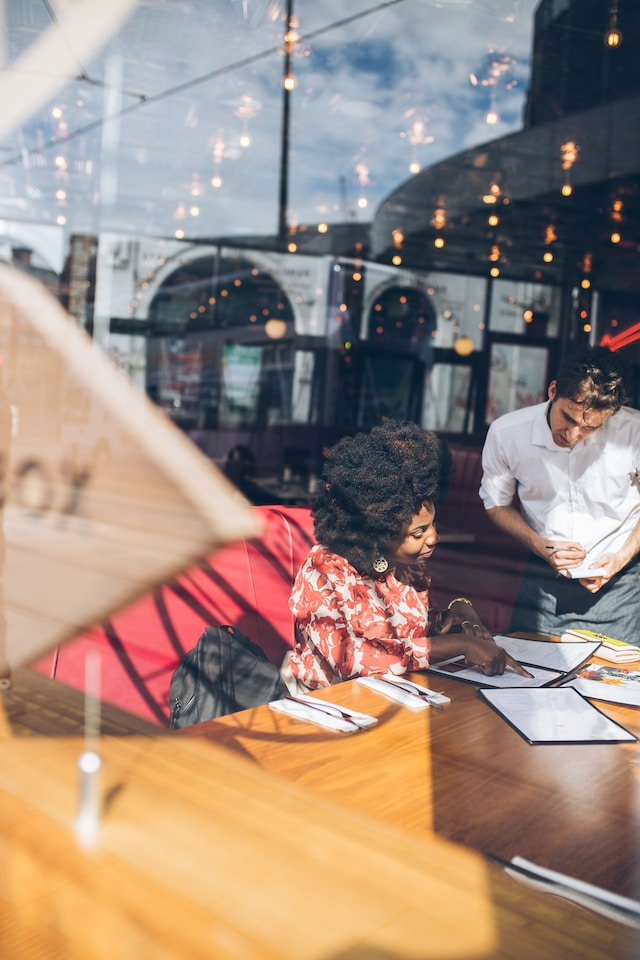 Unsplash
We live in a non-vegan world, and mistakes happen
The vegan movement is growing, and in turn, so is the plant-based food market. This means that many restaurants, fast-food chains, and hotels are now offering more vegan entrées alongside animal-based options. And sometimes, orders do get messed up, it's a fact of life.
According to a study by QSR Magazine, order accuracy in drive-thrus in 2019 was at just over 84 percent. The mistakes were largely due to things like complex menus, busier restaurants, and pressure to get through orders quicker.
Eighty-four percent still means there is a high chance your order will be correct, but to be sure, it's always best to double-check with your server after you've been given your meal that it is definitely made with the right ingredients. But if you do this and you still get served the wrong order, take a deep breath and try to remember that all the vegan meals you have eaten outweigh this one mistake.
"Whilst we encourage care when checking products and researching non-vegan ingredients to help avoid the accidental consumption of meat, it is important to know that accidentally consuming an animal product does not make you any lesser of an advocate for the animals and shouldn't set you back on your sustainable journey," Stedman said. "An individual's intention and commitment to consistently making choices that don't contribute to the use of animals is what matters in this instance."
After all, just spending one month as a vegan saves around 30 animals, according to The Humane League. It can also save more than 270 kilograms of carbon dioxide emissions, 125,000 liters of water, and 84 square meters of forest. These are the important things to focus on, rather than a few accidental bites of meat.
"Please try not to beat yourself up or dwell on feelings of guilt if you've accidentally consumed meat," stresses Stedman. "It can be a distressing experience, but mistakes can happen in a non-vegan world. Take the opportunity to learn from the incident so that you can avoid any similar accidents in the future and remind yourself of the good that you do each day for the animals by choosing to live a vegan lifestyle."
For more on veganism, read: