TikTok is both a blessing and a curse. There's no doubt this platform is rife with misinformation and conspiracy theories. But on the other, more wholesome, side of the app, you can find things like dance challenges, lip syncs, beauty tutorials, and, of course, plenty of cooking and food content. And much of the latter is actually pretty handy—especially when it comes to reducing waste in the kitchen. Here, we've gathered a few of our favorite TikTok hacks, each of which shows you how to get the best out of your vegan ingredients and reduce waste at the same time.
What are the benefits of using TikTok for cooking?
In 2021, Manchester digital agency Digital Media Team declared TikTok as "the new home for food content," taking the crown from YouTube. And the platform's cooking content is still going strong today. It's popular largely because of the format, which is short, snappy videos that get straight to the point. But also because of its sophisticated algorithm, which holds your attention by feeding you more of the same content that keeps you watching.
TikTok also gives a platform to anyone who is savvy in the kitchen, regardless of whether they are a professional or celebrity chef. This allows users to find more creative content that aligns with their lifestyle (such as making a simple pasta taste good quickly and efficiently is likely more useful to most people than a long convoluted Michelin-level recipe).
If you've been looking to reduce waste and level up your vegan cooking, train your algorithm to give you more of what you're craving by clicking on the TikTok hack videos below. They're easy to follow, useful, and are set to make your low-waste life just that little bit easier.
The best vegan and low-waste TikTok hacks (that actually work)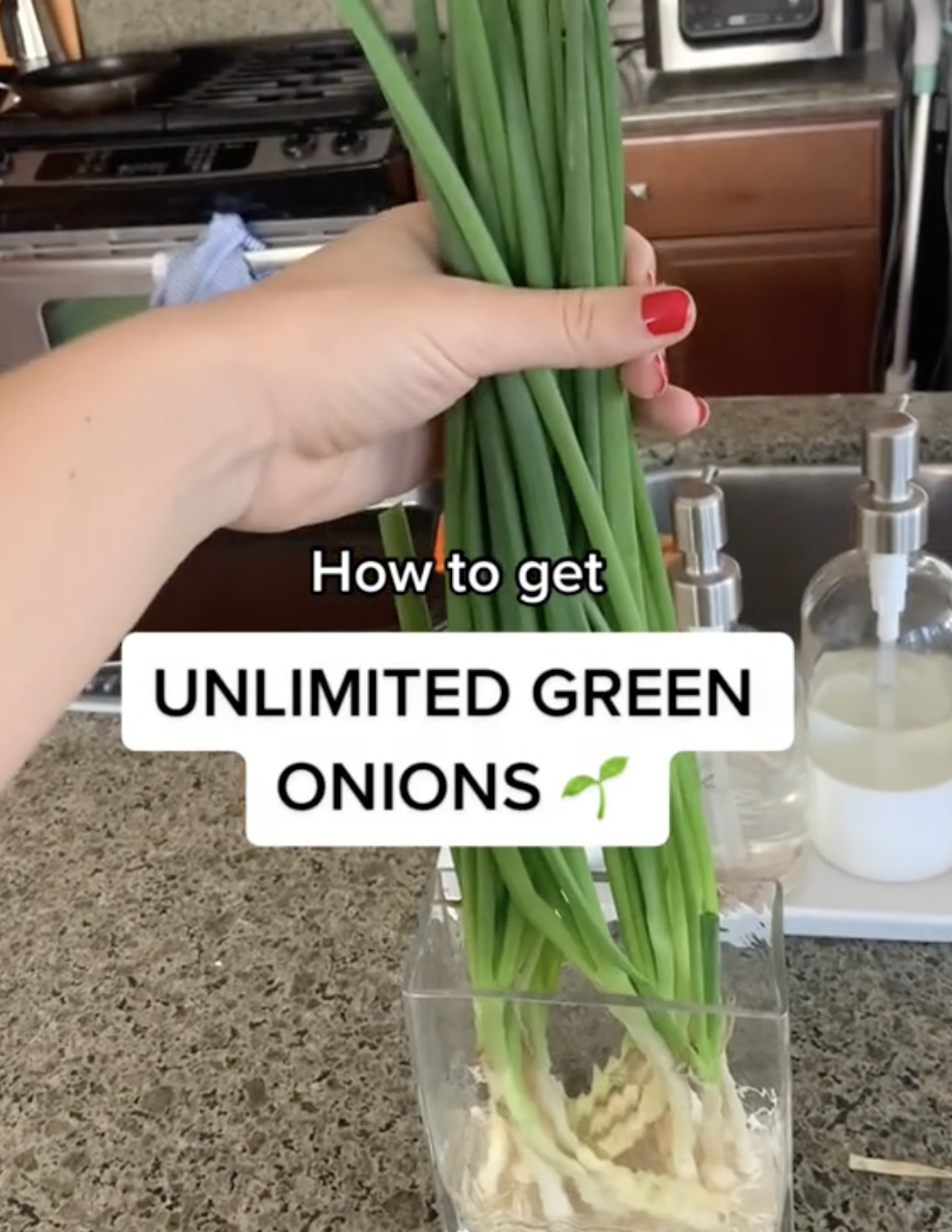 @sciencebyashley
1 Store green onions in water
According to @Sciencebyashley, you can keep yourself in good supply of veg by growing store-bought green onions in water on the counter. Once they get too big for the counter, you can even plant them in the yard for even more homegrown goodness.
Find it here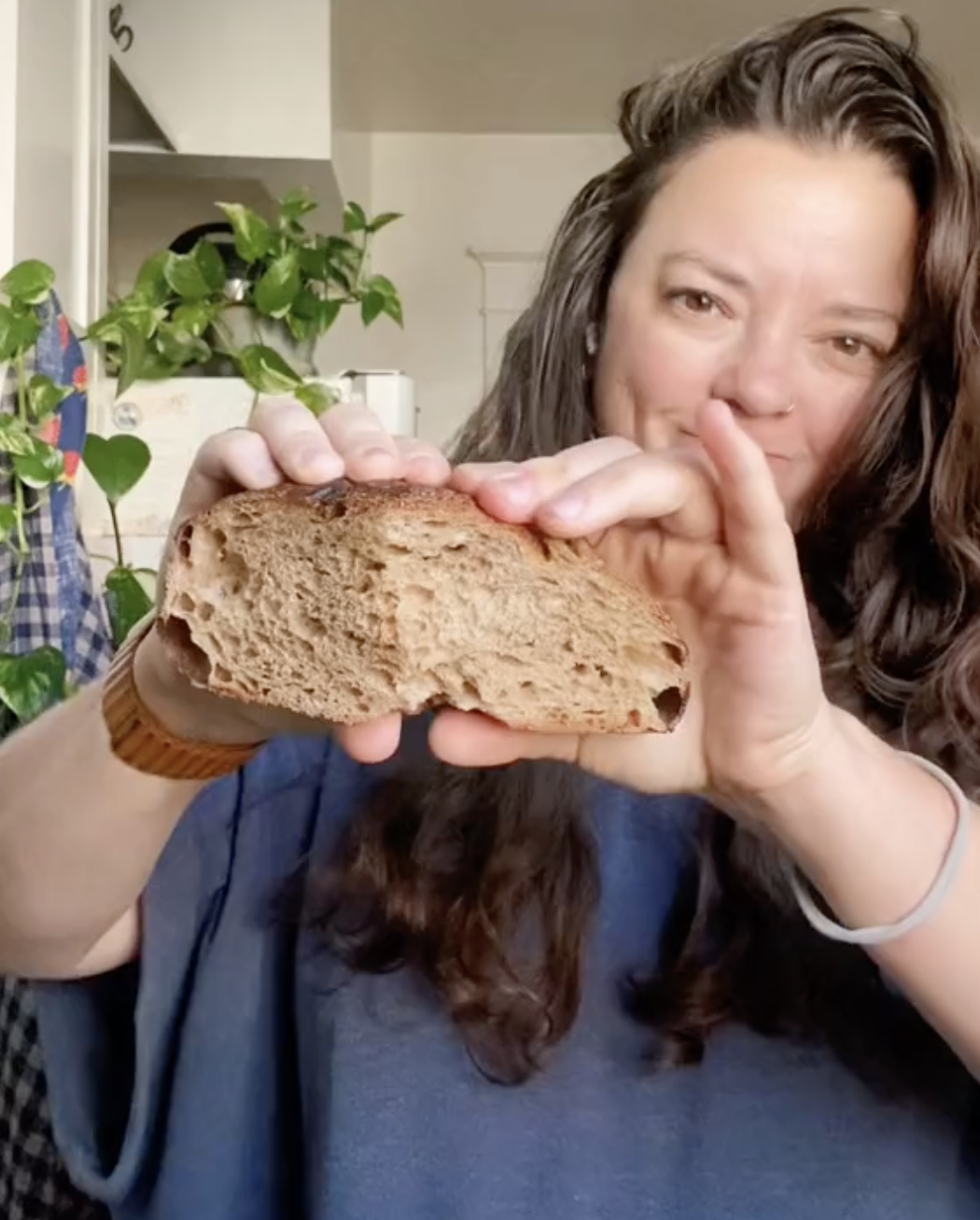 @thebeccamurray
2 Revive stale sourdough
Stale bread is frustrating. You don't want to eat rock-hard bread, but you don't want to waste it, so what do you do? @Thebeccamurray says to douse it with water and then pop it in the oven for 30 minutes, and the result? You guessed it, fresh-tasting bread!
Find it here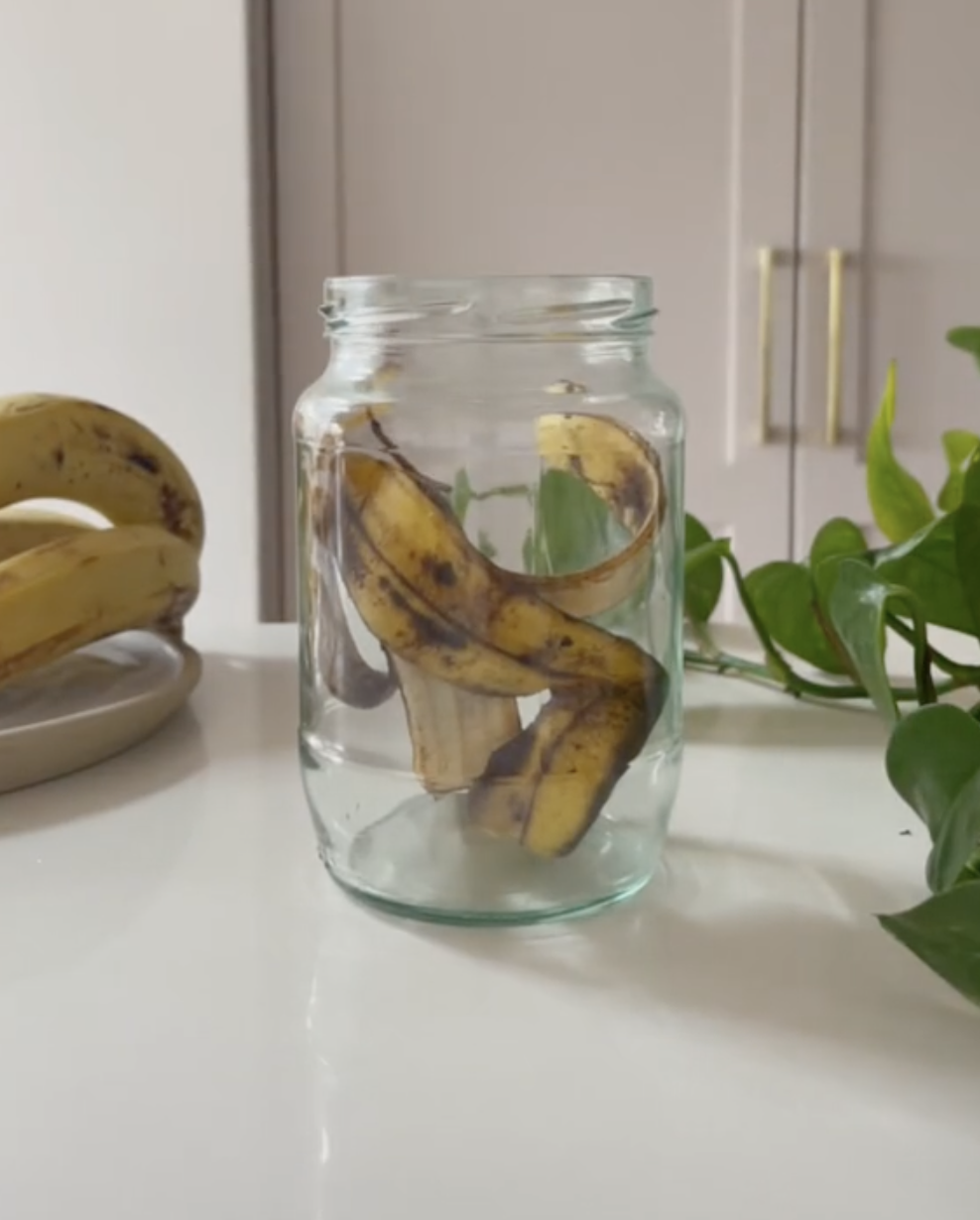 @my_plastic_free_home
3 Save your banana peels
Banana is a great nutritious snack choice, but the peel has value, too. @My_plastic_free_home suggests adding them to a jar with water and leaving them overnight to create nutrient-rich water for your houseplants. Alternatively, you can blend them up to create a plant-friendly smoothie, which makes the "nutrients more readily available."
Find it here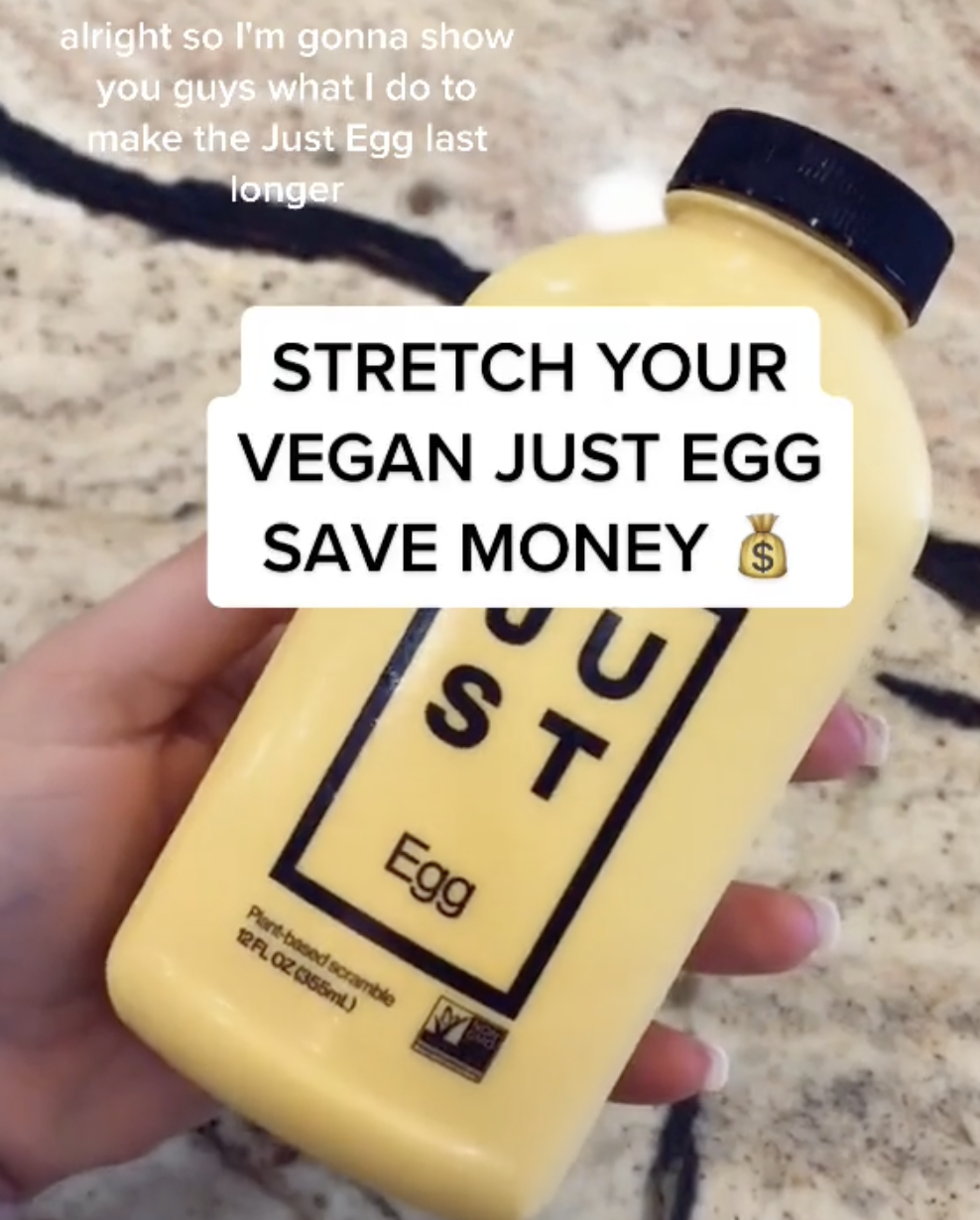 @plantifullybased
4 Make Just Egg stretch further
If you're a big fan of Just Egg but not a big fan of the price of buying a new bottle all the time, make it last longer by combining it with chickpea flour, says @plantifullybased. And don't worry, the texture and taste are still just as good.
Find it here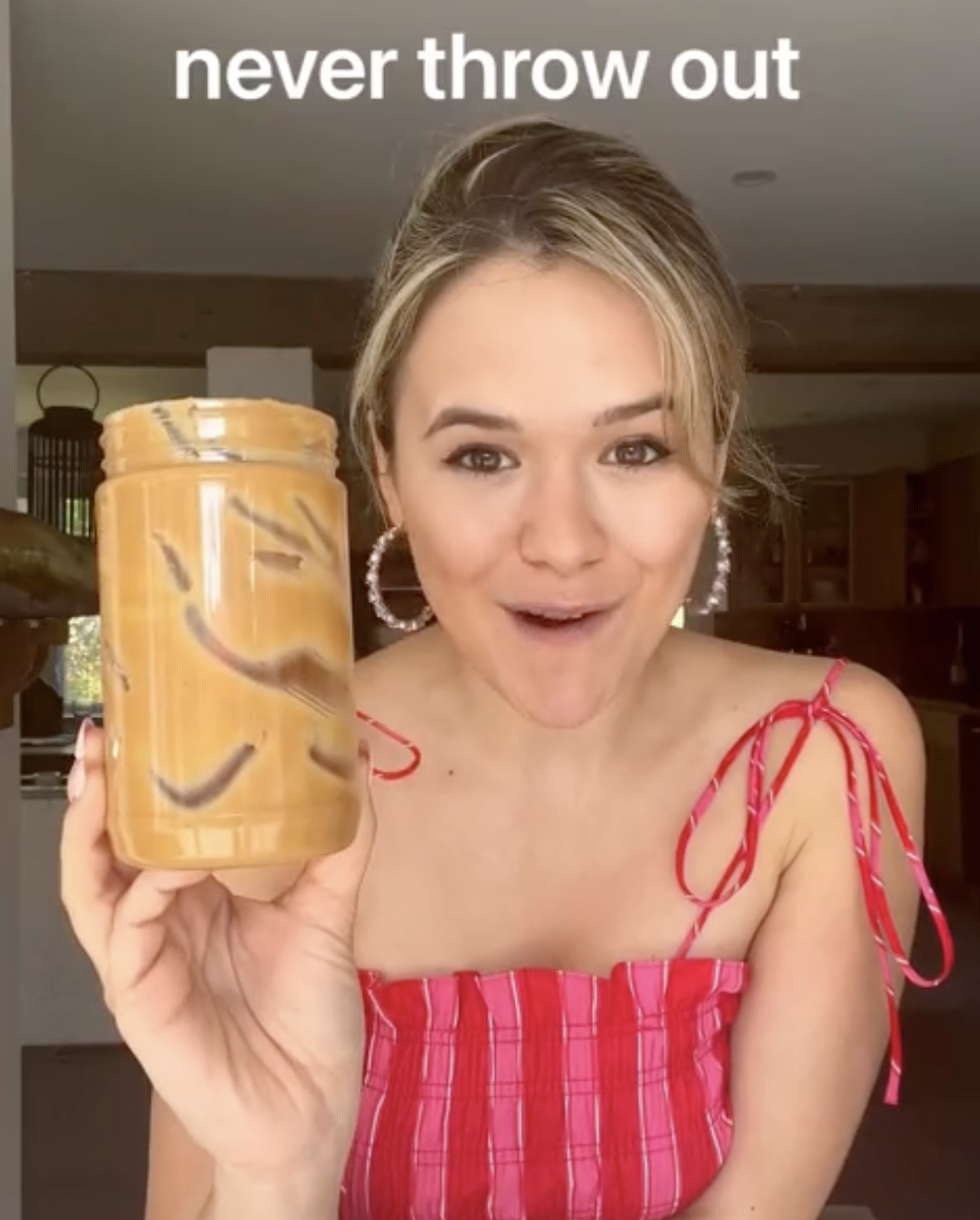 @hackyourway_
5 Make peanut sauce with old peanut butter
Before you throw out that empty peanut butter jar, you need to watch this video. It's an easy base for a delicious new recipe: vegan peanut sauce! Thank us later for sending this hack your way.
Find it here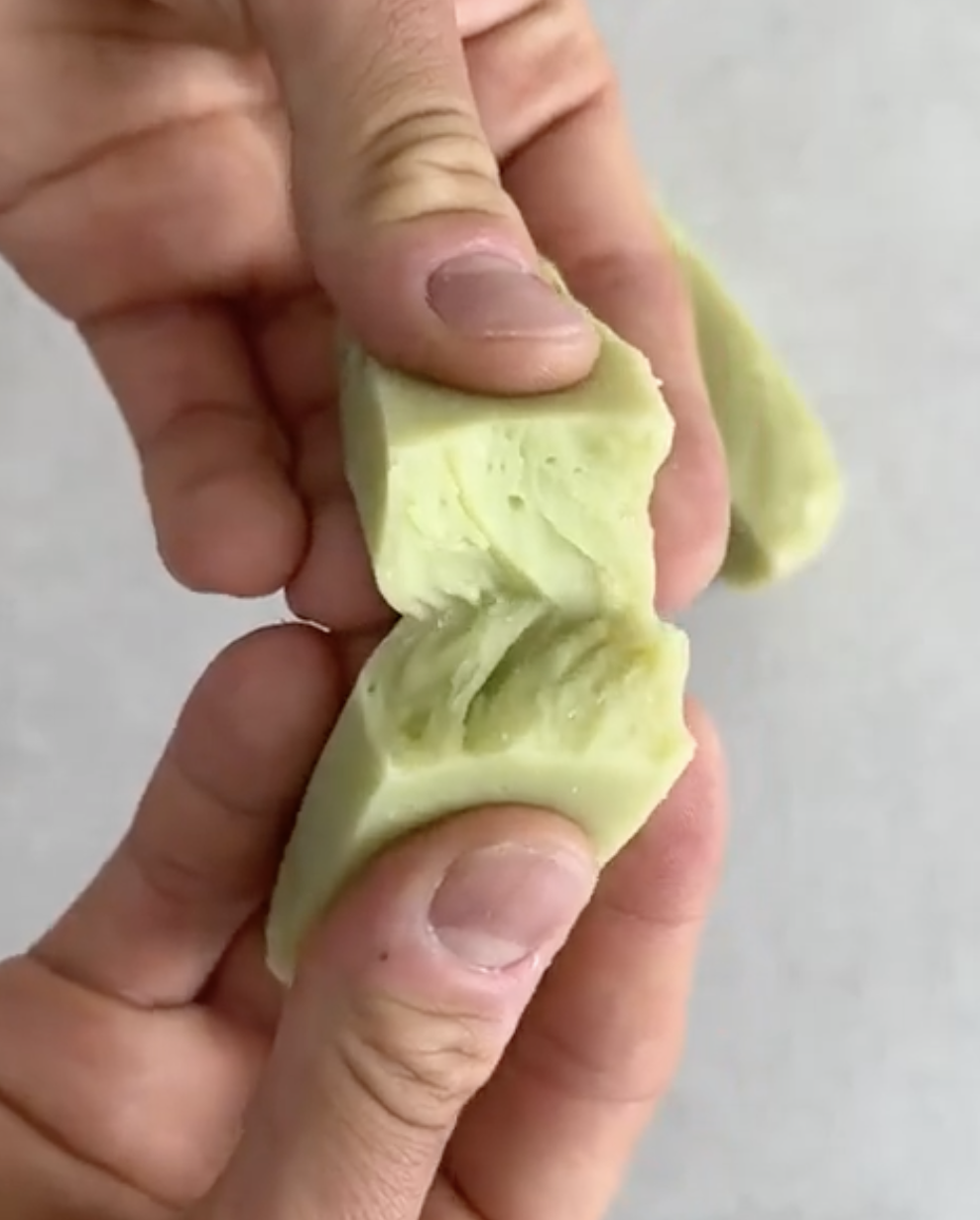 @veginnercooking
6 Make your own tofu—with any legume
Tofu fans, listen up. You don't have to buy traditional soybean tofu from the store to enjoy your favorite food. Instead, you can make it from home with any legume you have on hand, like chickpeas and lentils. Don't believe us? Check out this video for more.
Find it here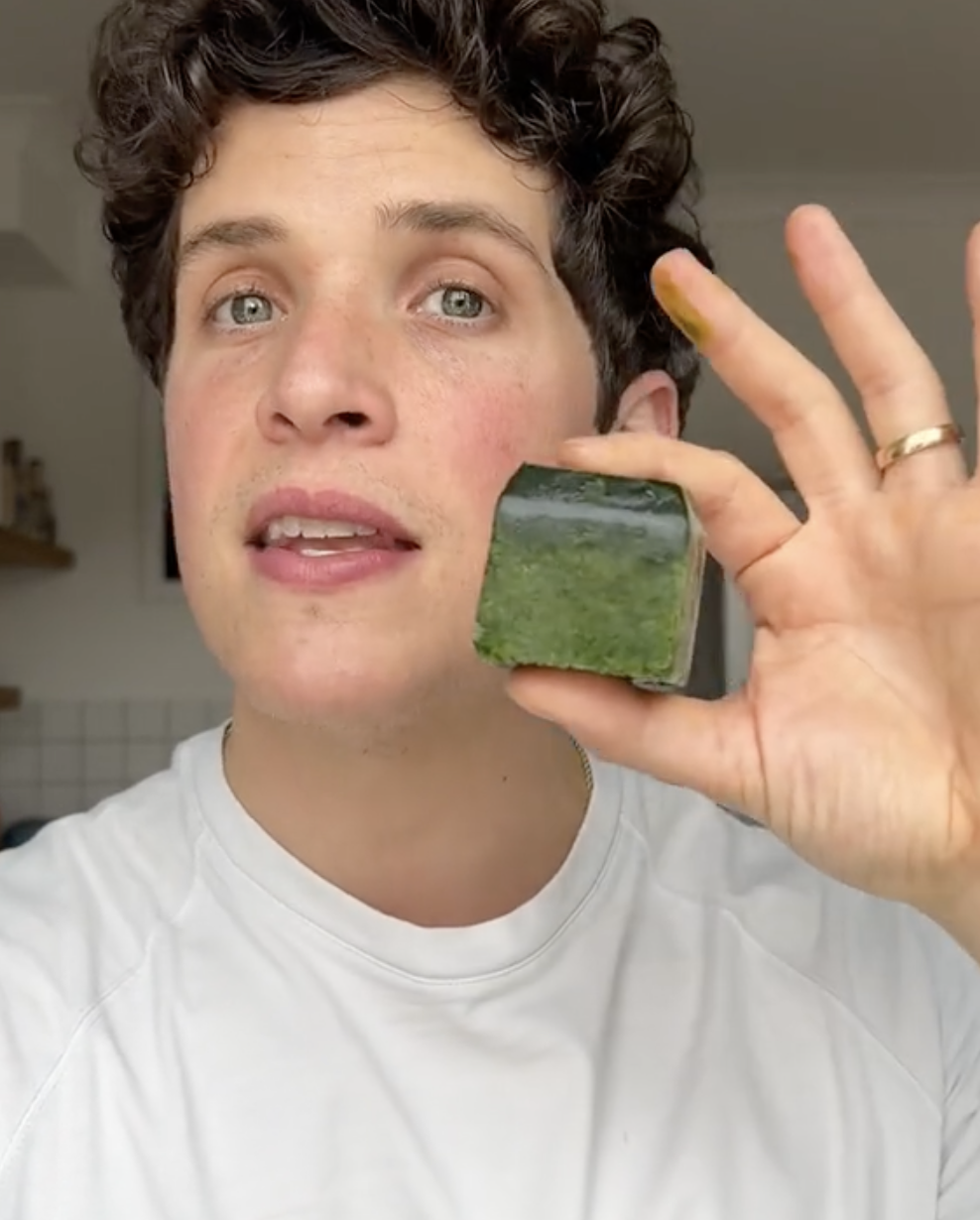 @maxlamanna
7 Freeze your leafy greens
Leafy greens are one of the most wasted foods (think about that sad spinach bag in your fridge, for example). But, according to @maxlamanna, you can reduce the amount you waste by freezing them into handy cooking cubes! Find more of the vegan chef's tips for reducing food waste here.
Find it here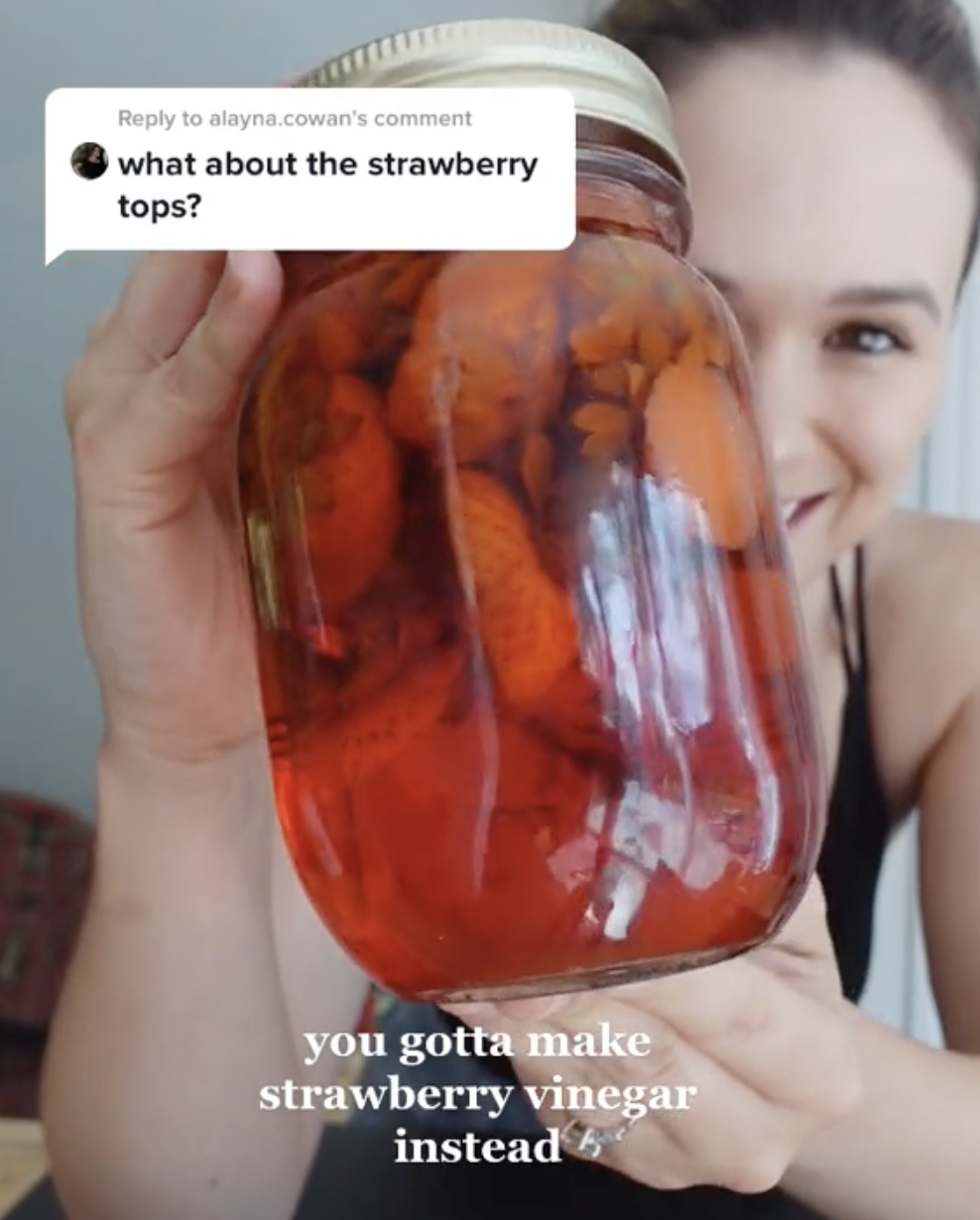 @plantyou
8 Make strawberry top vinegar
Strawberries are juicy and delicious, but because eating them involves removing the tops, they result in a lot of waste. But instead of throwing the tops in the trash, @plantyou suggests popping them in a jar with some white vinegar to turn them into a delicious, zesty salad dressing.
Find it here
Find more cooking tips, here: