There's a new film that's shining light on the drawbacks of dairy, and it just might make you laugh out loud. Vegan actress and musician Kate Nash, of hit Netflix series GLOW, stars in the new feature-length comedy Coffee Wars, and VegNews got an exclusive sneak peak of the trailer.
Available on iTunes, Amazon, and Google Play this March, Coffee Wars follows renowned barista and coffee aficionado Jo (portrayed by Nash) as she navigates the difficulties of operating her own coffee shop. Despite Jo's impeccable latte-making skills, the entrepreneur struggles to keep her café afloat simply because customers do not understand her decision to exclude cow's milk from her menu and operate an all-vegan coffee shop.
The film follows Jo's journey as she gears up to compete in the World Barista Championships—where traditional cow's dairy reigns supreme—alongside her team of misfit colleagues portrayed by Saoirse-Monica Jackson (Derry Girls, The Flash), Owain Arthur (Amazon's Power of the Rings), and love interest Jordan Stephens.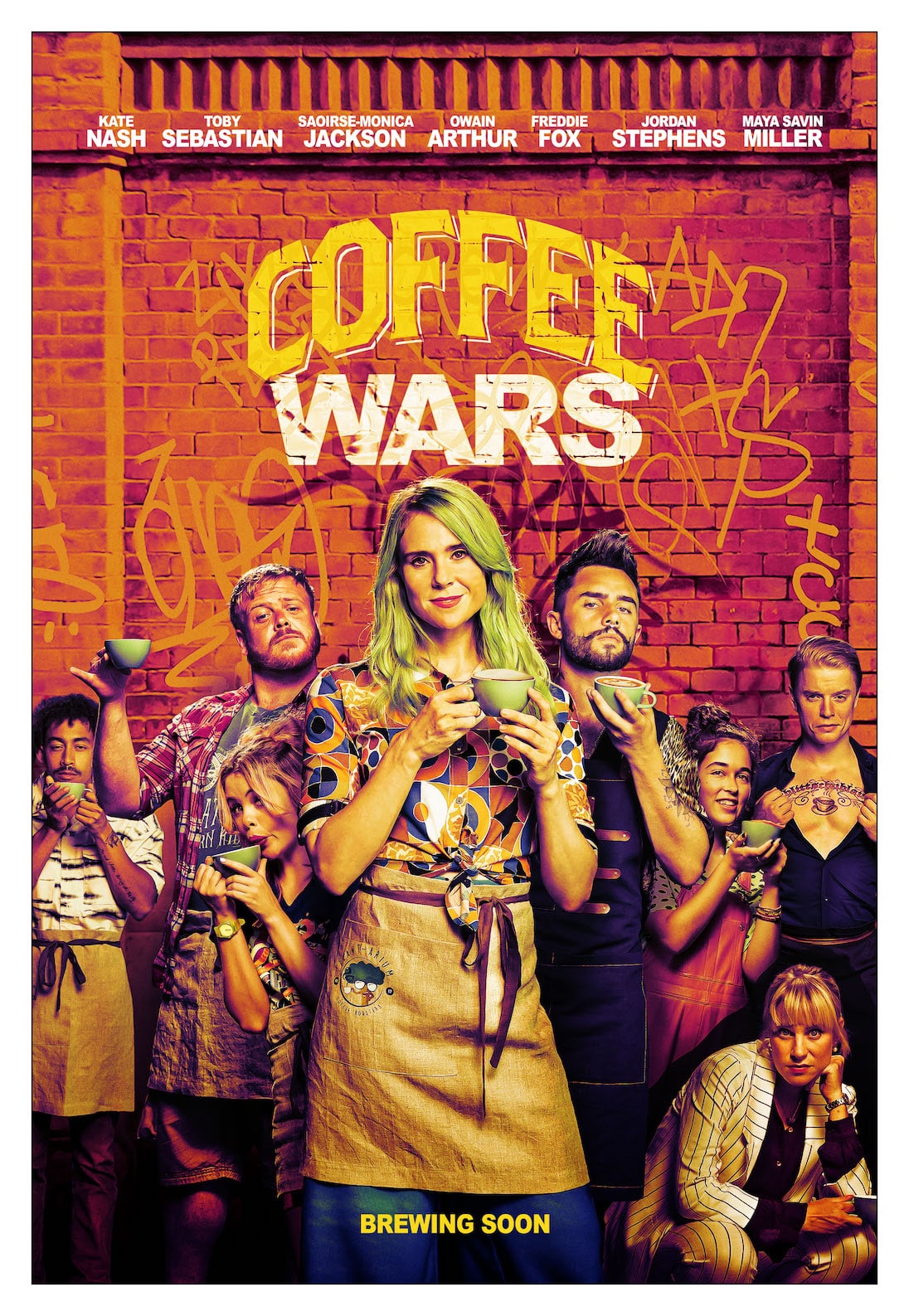 Coffee Wars
Jo's vegan values are put to the ultimate test as she trains to compete against her "full fat, full cream" archrival Rudy (portrayed by Game of Thrones' Toby Sebastian) to win a life-changing cash prize.
For Nash, the film itself is a tool for vegan advocacy. The actress, who led a vegetarian lifestyle for eight years, credits Bong Joon-ho's Netflix film Okja for helping her ditch dairy and go vegan. She hopes Coffee Wars helps others do the same.
"[Coffee Wars] is such a great movie, and there really is a point to this film," Nash tells VegNews in an exclusive interview. "I turned vegan because of a movie, so [Coffee Wars] really can have an impact. It showcases all of these different perspectives that can make someone think, 'Maybe I could do that' or 'I care about this.'"
The vegan set of Coffee Wars
While Coffee Wars aims to educate audiences about the numerous benefits of replacing traditional dairy with vegan milk, the film's compassionate message goes beyond the surface.
Behind the scenes, Coffee Wars boasts a largely vegan set, cast, and crew. The cast donned an entirely vegan wardrobe, and when it came to hair and makeup, all products used were free of animal ingredients. Additionally, all of the food on set was plant-based, including the milk featured throughout the film.
"It was really nice to be on a film [set] with a strong vegan message that's close to what I believe in," Nash says.
"It was amazing to combine the food and coffee aspects of the movie. We actually had people from the Serbia Coffee Championships working on the movie teaching us how to make coffee and how to use machines properly. It was definitely lots of food and lots of great coffee getting us through the shoot days."
Nash explains that while most film sets are not vegan, many have adjusted to serve her needs once they learned she abstained from animal products. "I've been lucky enough to work with people who care about making sure that I've got good [vegan] options," she says. "When I was on set on GLOW, we had great catering, and I feel like I ate so much."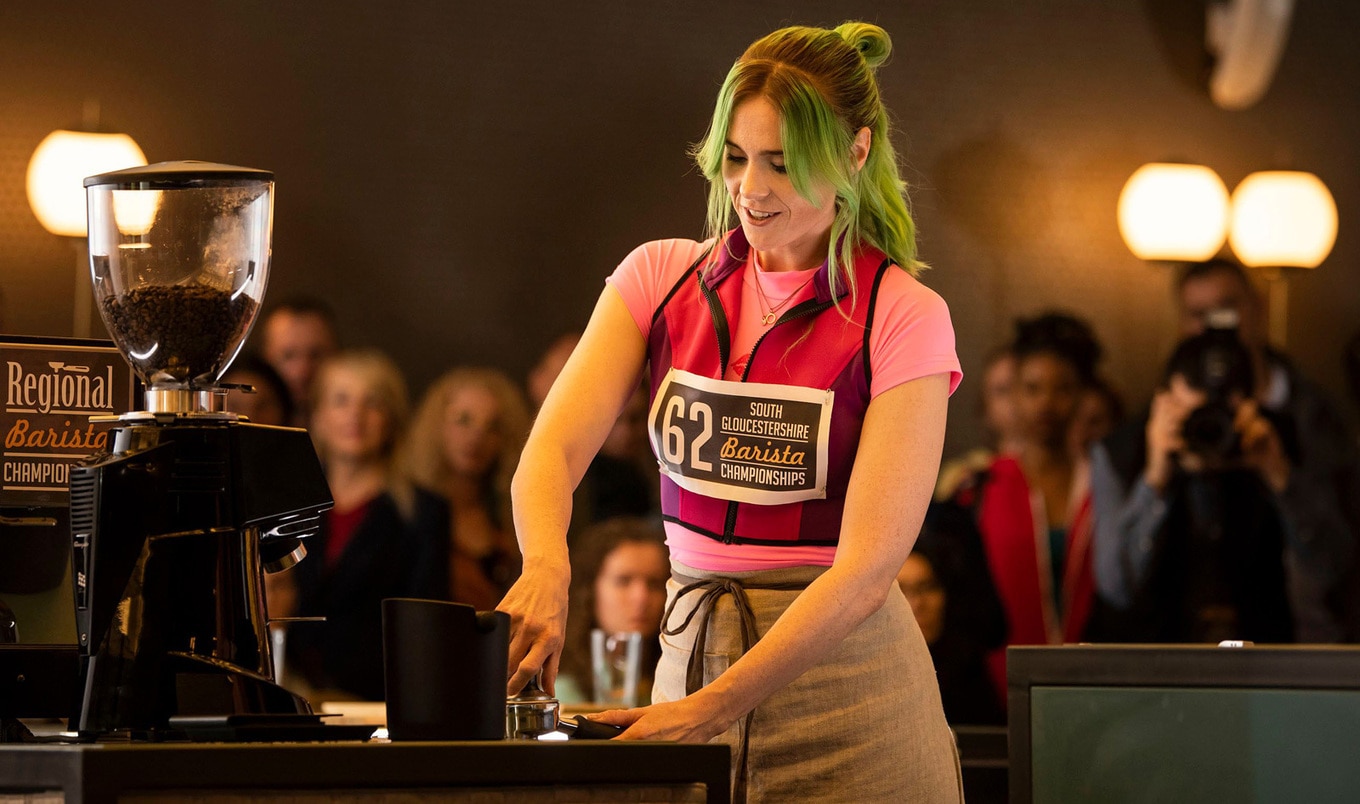 Coffee Wars
However, Nash had a stark realization when she returned for season two of the Netflix series. "When I came back for season two, I remember seeing all of the meat," Nash says. "When you're on set, you're seeing so many people get fed, and it really makes you think. It's crazy to think there are so many sets with this much meat throughout the world."
The downsides of dairy
Nash, who is an advocate for the vegan lifestyle, finds similarities between herself and Jo, the character she portrays in Coffee Wars. While Nash admits her advocacy is "less aggressive" than her character's, they both use food as a means of advocacy. For Nash, this entails finding vegan restaurants and cafés to enjoy with her bandmates while on tour and sharing the vegan treasures she comes across while filming around the world.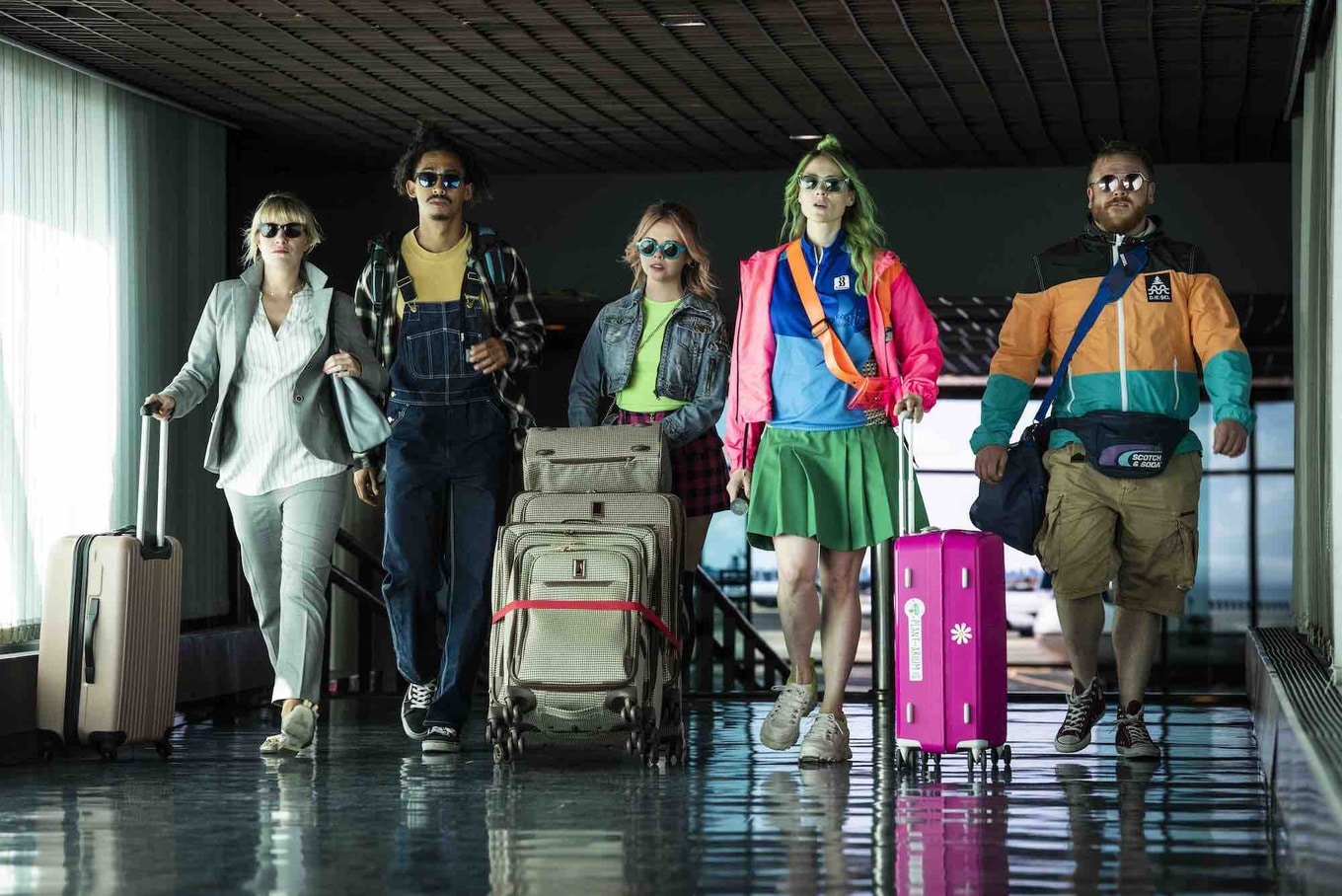 Coffee Wars
For her character Jo, this means sharing knowledge about dairy's negative effects on animals, the environment, and human health. Throughout the film, Jo remains steadfast in her decision not to serve cow's milk and, when met with opposition, can be seen educating those who question her commitment to vegan alternatives.
Jo's advocacy is not without reason. Aside from exploiting mother cows and their calves, milk production also poses serious environmental consequences. Dairy is a major source of global greenhouse gas emissions, primarily due to the methane released when cows digest their food and during manure management.
Dairy, despite appearing as a recommended food group in the Dietary Guidelines for Americans, has been linked to an increased risk of certain cancers. According to The American Journal of Clinical Nutrition, men who regularly consume dairy, particularly milk, have a 60-percent increased risk of developing prostate cancer compared to those who refrain from it. Additionally, scientific studies have linked high milk consumption to ovarian cancer, breast cancer, and brittle bones.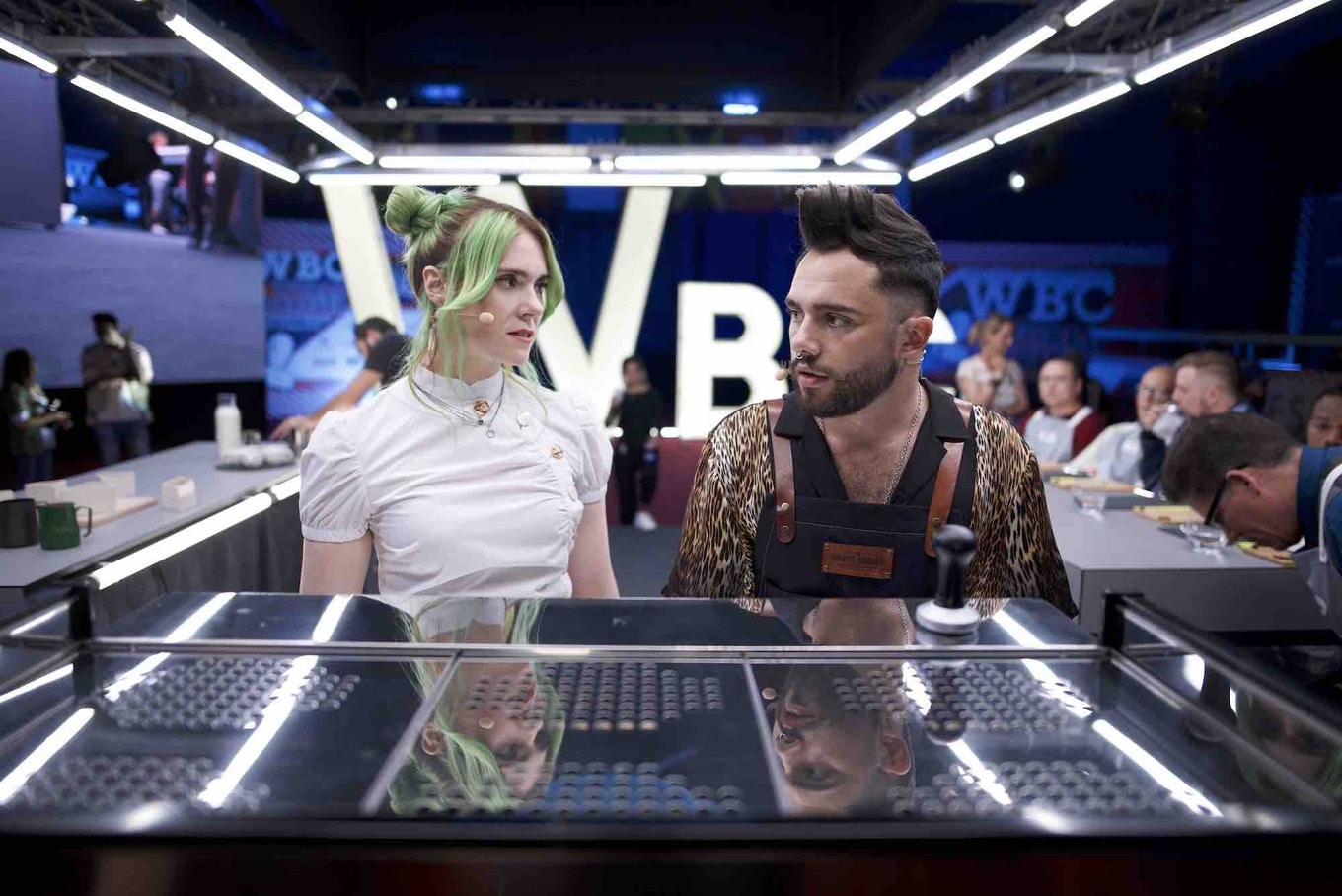 Coffee Wars
"Our society simply cannot continue to consume planet-crippling dairy products, especially as plant-based alternatives, such as the ones featured in our film, are readily available, healthy for our bodies and the planet and, most importantly, delicious," Coffee Wars Executive Producer Jay Karandikar said in a statement.
For the latest vegan news, read: