Uganda's first vegan school aims to teach the country's children a healthy way to eat that protects them from infectious zoonotic diseases. The Atlas Vegan Community School, established by the charity LUV4ALL: Uganda, is located in Rwamagabo Village in the Kassanda district and serves children from Kafuuda, lwabaazza, Busuula, and Kirundi who the school says would otherwise have no education.
People in Uganda often suffer infections from the production and consumption of animal products, so the Atlas Vegan Community School teaches not only literacy and numeracy, but also how to eat well. According to the school, tape worms are common in children, and zoonotic pathogens like brucellosis frequently infect people.
There's bird flu every year, and "sleeping sickness" caused by the insects that farmed animals attract.
Then came COVID-19, and, most recently, another Ebola outbreak.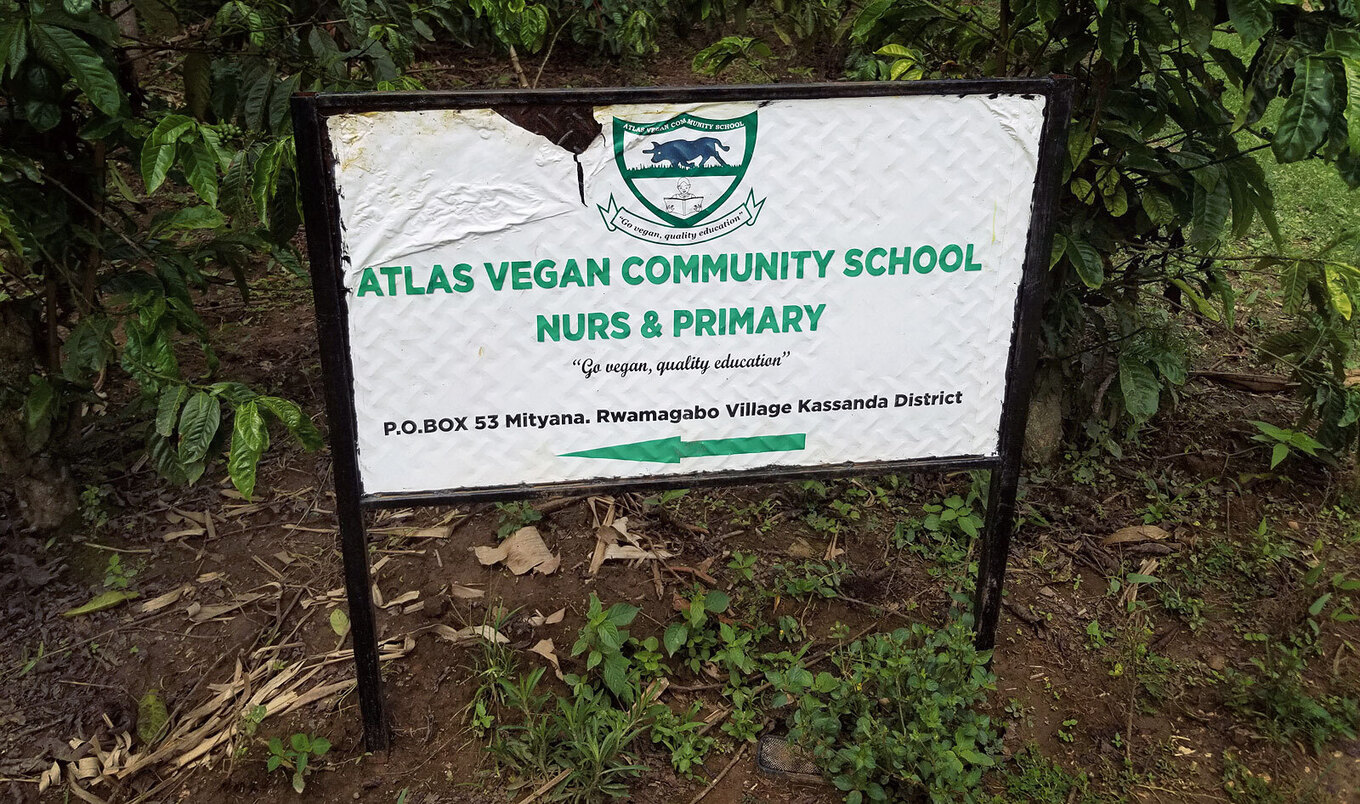 Atlas Vegan Community School
"If we can't get people—not just our own community, but the whole world—to understand that animal agriculture must be abolished, then these crises will never end. And they will get worse," Atlas Community School posted on its website.
"Year after year, we have to face new emerging infectious diseases, because of the disease-generating practice of breeding, confining, and butchering animal slaves."
Vegan school fights climate change
Another reason for the vegan school is to help fight climate change. Experts agree that animal agriculture is one of the single biggest causes of biodiversity loss, deforestation, drought, freshwater pollution, freshwater depletion, and ocean dead zones. It is also the second biggest contributor to climate change, after the energy industry.
The school notes that animal agriculture also threatens the country's food security directly. "Vegan organic agriculture can yield an average of 14,665 kg of food per acre, whereas animal-based agriculture can yield an average of just 349 kg per acre," the school notes.
"Therefore, [the] conversion of animal farms to arable farms is necessary to prevent human starvation."
Currently, the Atlas Vegan Community School has built some temporary classrooms but they still have a long way to go in terms of infrastructure at school.
Ultimately, the Atlas Vegan Community School wants its children to thrive, and to have a happy, healthy future. For this, the school fosters its students' love for learning, encourages them to try new and exciting things, and gives them a solid foundation to build on. "We want them to be kind; to be responsible; to be honest, hard-working, community-minded, thoughtful, and compassionate," the school says.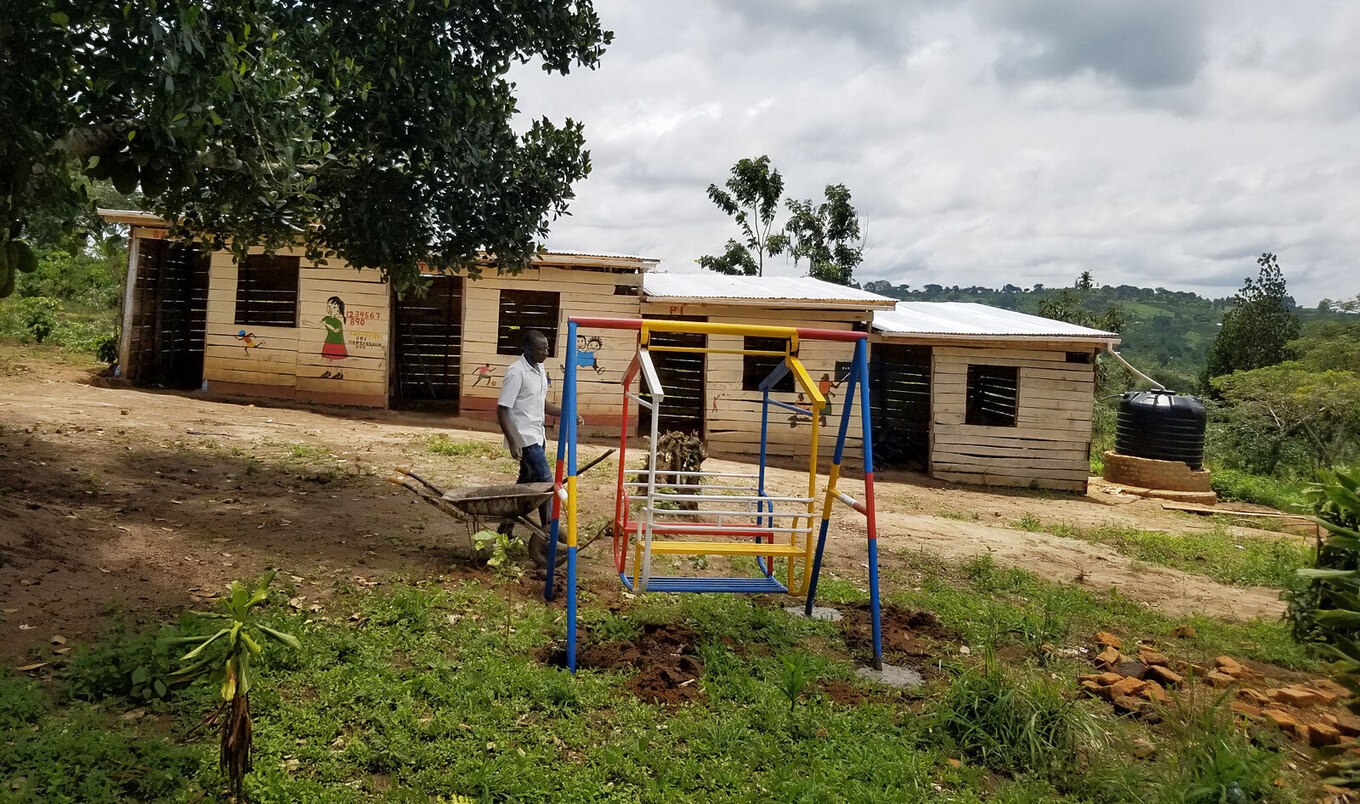 Atlas Vegan Community School
At the school, students are served nutritious plant-based meals and their natural ingredients provide good health for their physical and mental development. In the process, the school is teaching the children how to take care of their own food security.
"Our intention is for the school to eventually be self-sufficient for food and in the last few months have sown and harvested half an acre of beans," the school notes.
Veganism in Africa
Veganism isn't nearly as popular or accepted in Uganda as it is in other African countries, such as South Africa. A 2019 Google Trends report found that South Africa was among the top 30 countries in the world where veganism was most popular in 2018.
Google Trends also showed that while veganism was gaining popularity worldwide, South Africa topped the list of African countries showing interest. The Western and Eastern Cape provinces had the highest concentration of vegans that year, with Stellenbosh, Randburg, and Cape Town showing as the top three most popular cities for veganism.
"People are searching for veganism in South Africa and what we have seen in trends is that it has spiked up," Mich Atagana, Google South Africa Communication Manager, told media outlet eNCA at the time.
"Obviously, veganism has always been of high interest [as a] subject when we look at the past year or the past month in terms of what people search for."
Following the uptick in interest, businesses have caught on. In 2021, Burger King added vegan options to its menus in South Africa, making it the first fast-food chain to offer vegan-certified meat in all of Africa.
Still being offered on the menu today, the items at Burger King South Africa are the plant-based Whopper, Vegan Royale (a vegan chicken sandwich), and Vegan Nuggets. The menu items are all offered at a price comparable to their animal-based counterparts.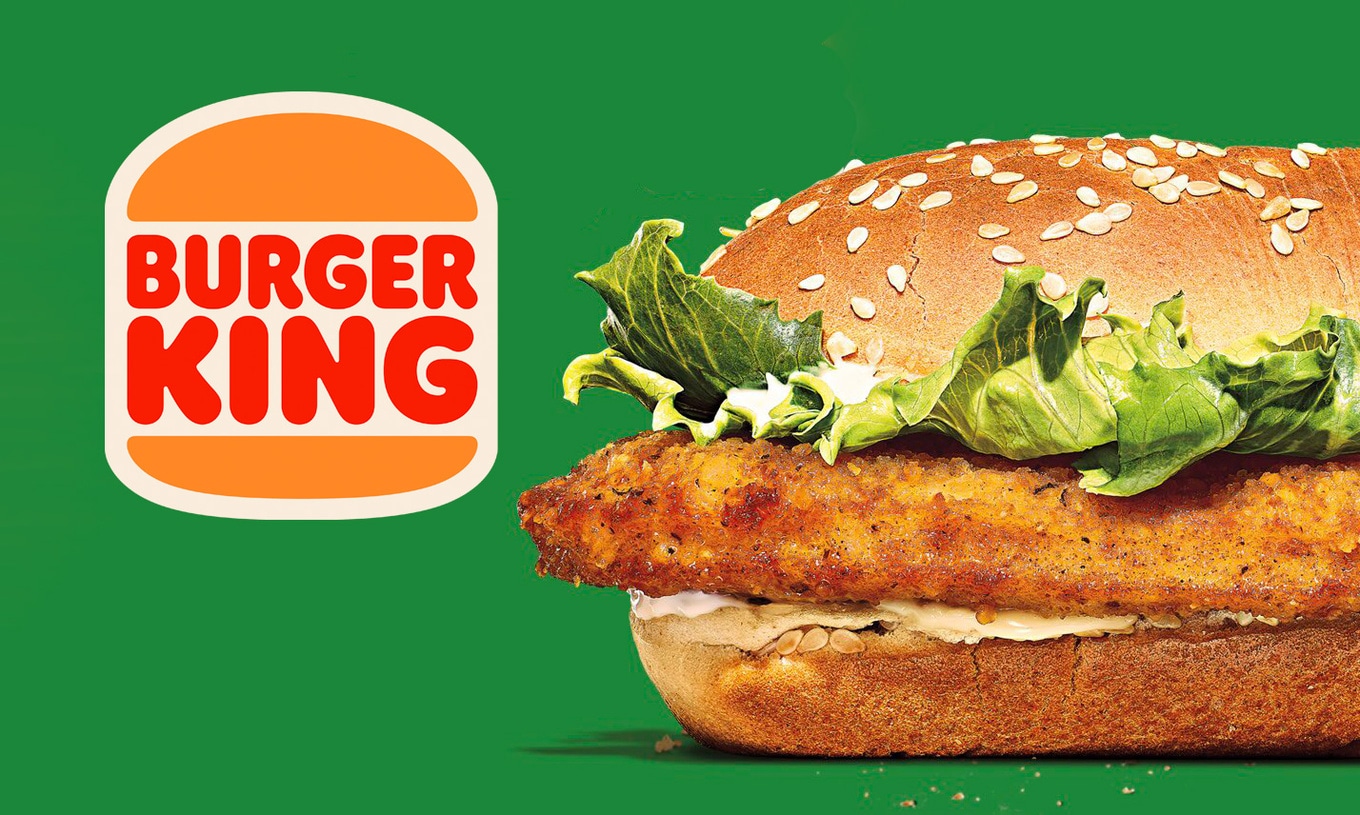 Burger King
While veganism is less popular in Uganda, the Atlas Vegan Community School as well as other organizations such as the Uganda Vegan Society are working to change that.
For its part, the Uganda Vegan Society focuses on promoting and encouraging individuals to adopt vegan lifestyles as a strategy for ending animal abuse, promoting compassion towards animals, and controlling zoonotic diseases. They also work to ensure plant-based options are readily available, accessible, and enjoyable to all Ugandans and Africans, including through hosting annual vegan festivals in the country.
For the latest vegan news, read: