Cookbooks are no longer the sole keepers of vegan recipes. Today, plant-based recipes are everywhere—from blogs to TikTok videos, Instagram captions, and cooking shows on Food Network.
However, the cookbook industry endures. For some, these recipe bibles serve as collectibles or eye-catching coffee table pieces; for others, their pages are worn, ripped, and splattered—the telling signs of a much-loved book. No matter where you lie on that spectrum, you're going to want to bulk up your collection with these vegan cookbooks this fall. Some are new and some are tried and tested favorites, but all are guaranteed to get your creative juices flowing in the kitchen.
17 vegan cookbooks you need this fall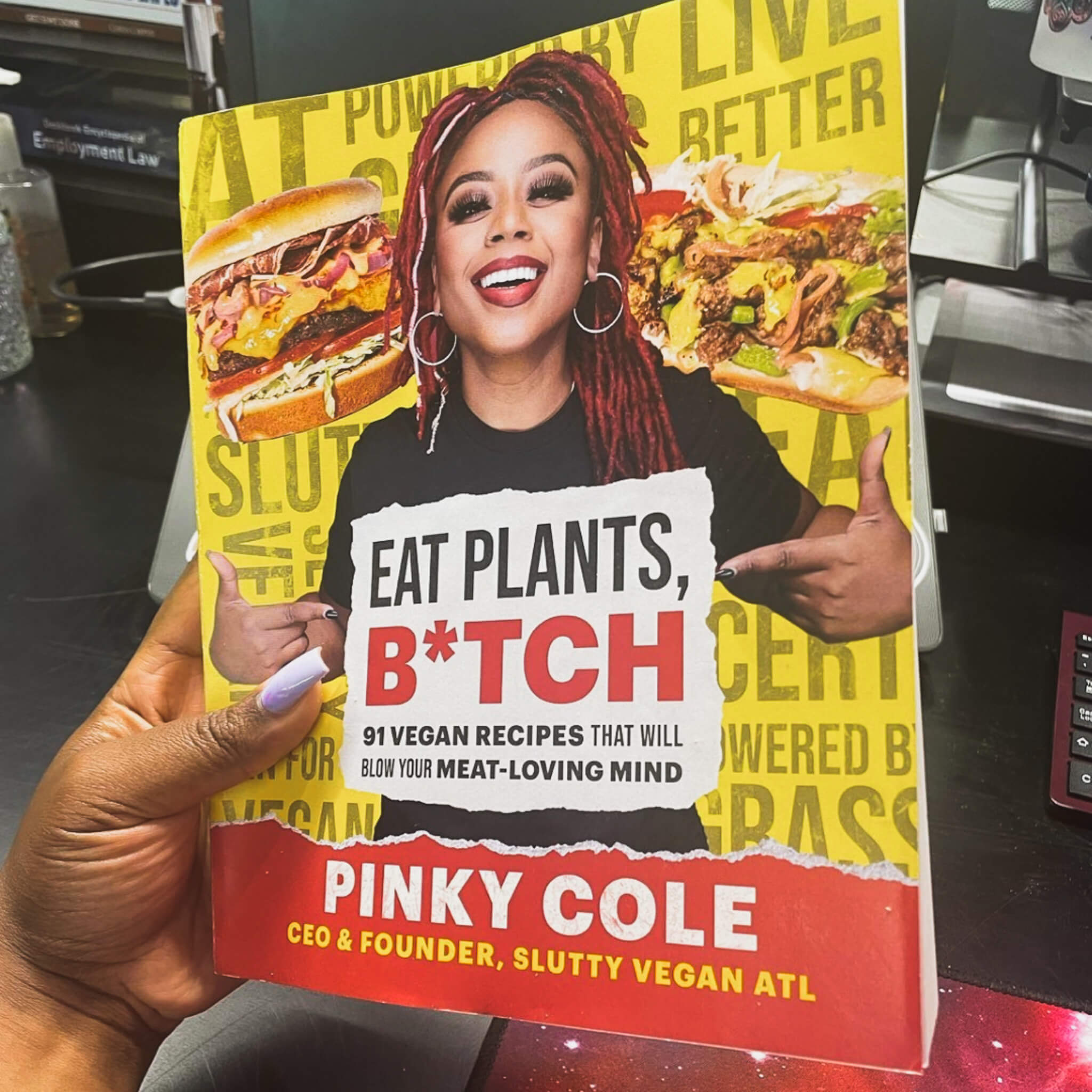 Pinky Cole
1 Eat Plants B*tch
What makes Pinky Cole's vegan burger joint so addictive? She's sharing her secrets in her debut cookbook, available November 15. The 91-recipe collection includes more than Slutty Vegan hits—it also offers a look into what Cole enjoys on a regular basis, from Jamaican rice, chickpea, and plantain bowls to oyster mushroom parm. Whether you're in the mood for an indulgent "Heaux Boy" or just craving a clean bowl of flavorful nourishment, this cookbook can take you there.
Find out more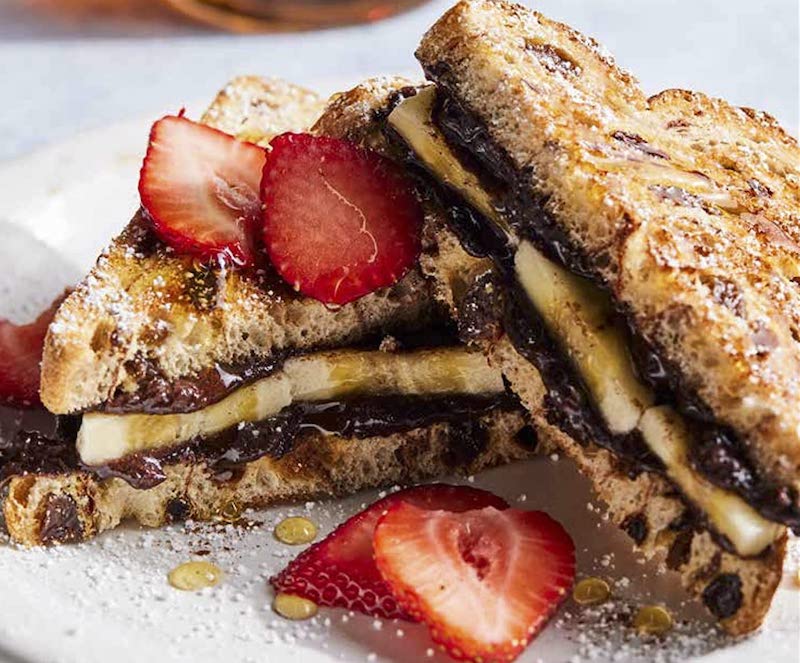 Tabitha Brown
2 Cooking from the Spirit
Tabitha Brown boosted herself into the spotlight with her highly opinionated YouTube videos, setting off a chain reaction of food-related projects including (but not limited to) creating her own McCormick seasoning, serving as a spokeswoman for Whole Foods Market, hosting her own Food Network competition show, and a sold-out collaboration with Target. Suffice it to say, Brown knows her way around the kitchen, and her recipes are an authentic reflection of her vibe. From Jackfruit Pot Roast to Broccoli Alfredo Pizza, her food is sure to make you and your family smile.
Find out more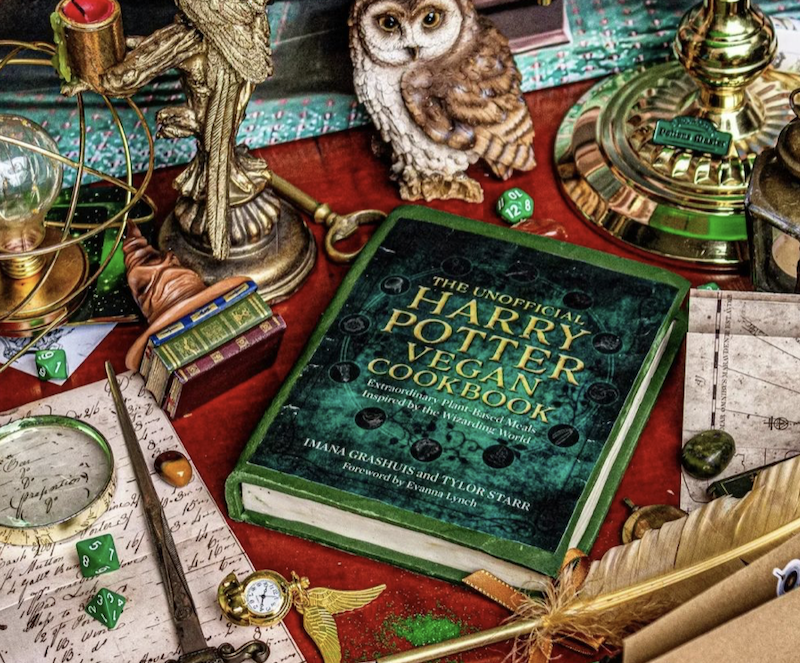 Magical Food Department
3The Unofficial Harry Potter Cookbook
You don't need an admissions letter to Hogwarts to experience a feast from The Great Hall; you just need to put in a little work in the kitchen. This vegan cookbook debuts November 1—just in time for Harry Potter-themed Friendsgivings and holiday get-togethers. Enjoy your own self-guided Potions course by mixing up a cauldron of pumpkin juice or try your hand at Dark Arts Fudge. Some recipes do take time, but the instructions are simple enough that even Crab or Goyle could perfect them.
Find out more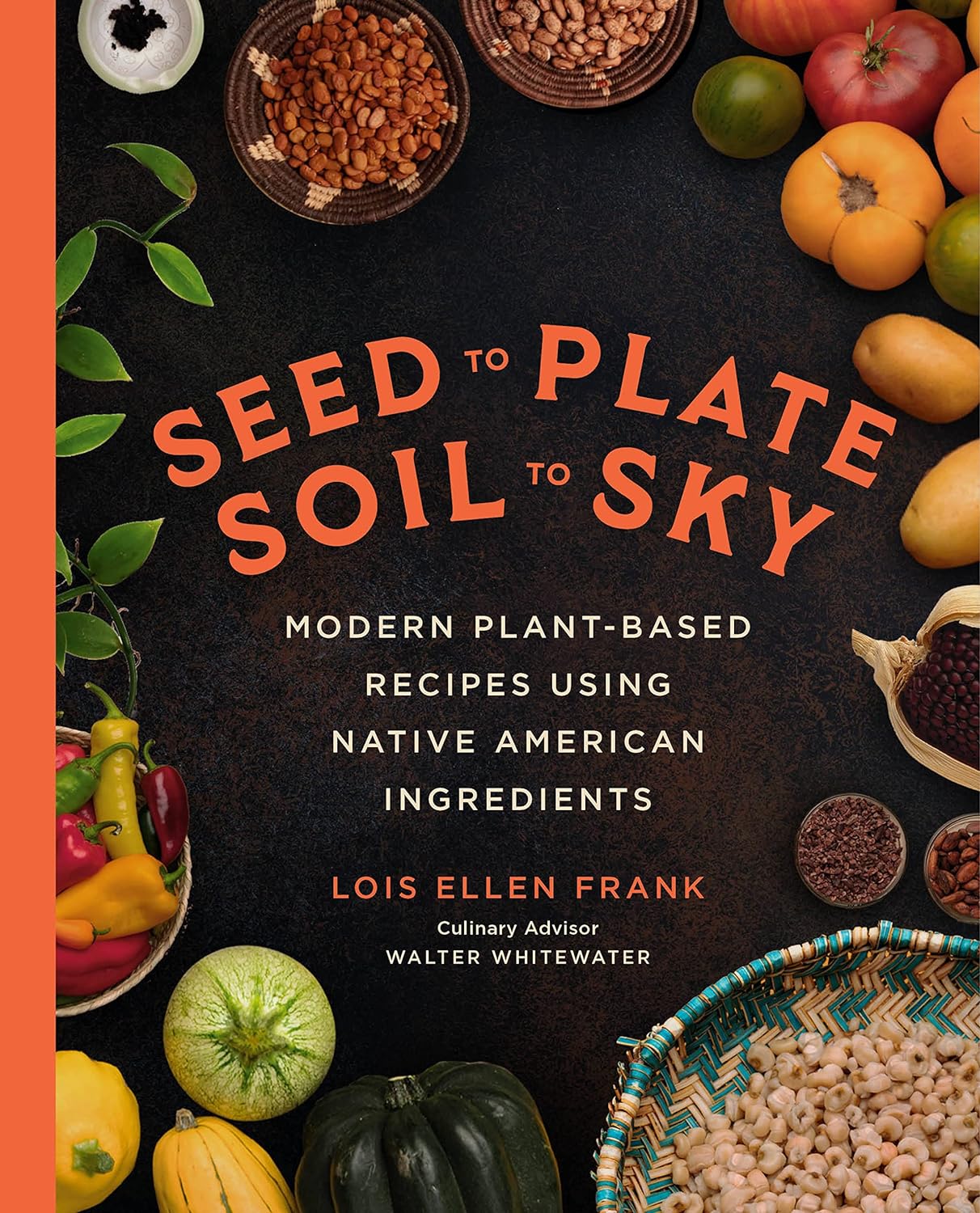 Seed to Plate
4 Seed to Plate, Soil to Sky
The appetite for plant-based foods is growing in the West, there's no doubt. But this way of eating is far from new. In fact, plants are an important part of Native American history, as this cookbook by Lois Ellen Frank, Ph.D. demonstrates. The recipe book guides readers through Native culinary history, before teaching them how to make delicious recipes with eight important plants: corn, beans, squash, chile, tomato, potato, vanilla, and cacao—all of which were first eaten by Indigenous people of America.
Find it here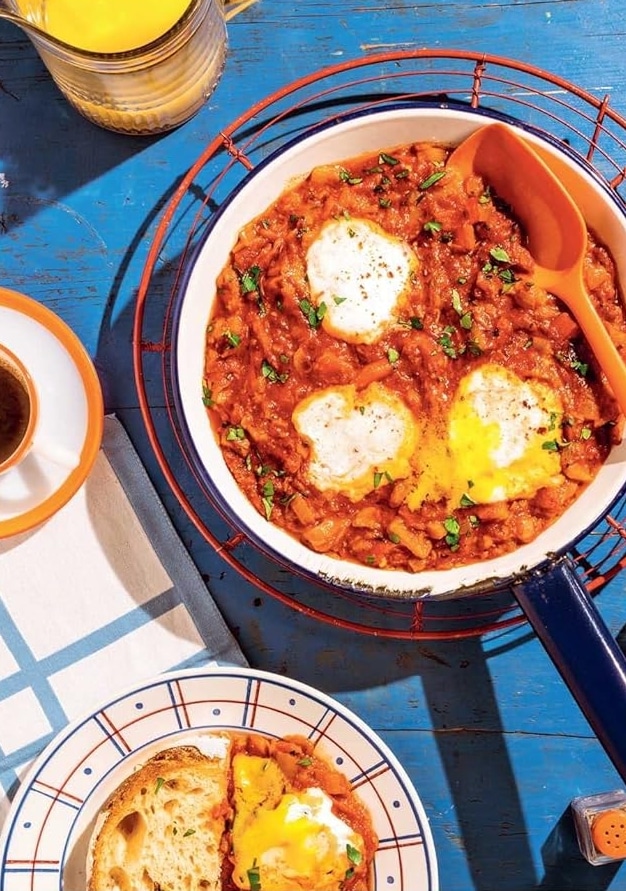 Anything You Can Cook, I Can Cook Vegan
5 Anything You Can Cook, I Can Cook Vegan
If you're tired of explaining to people that vegan food doesn't have to mean sacrifice, just gift them this book. Food blogger Richard Makin proves on every page that even the meatiest of dishes can be made vegan (yep, even lobster rolls and chicken parmesan), with the help of a few handy plant-based ingredients.
Find it here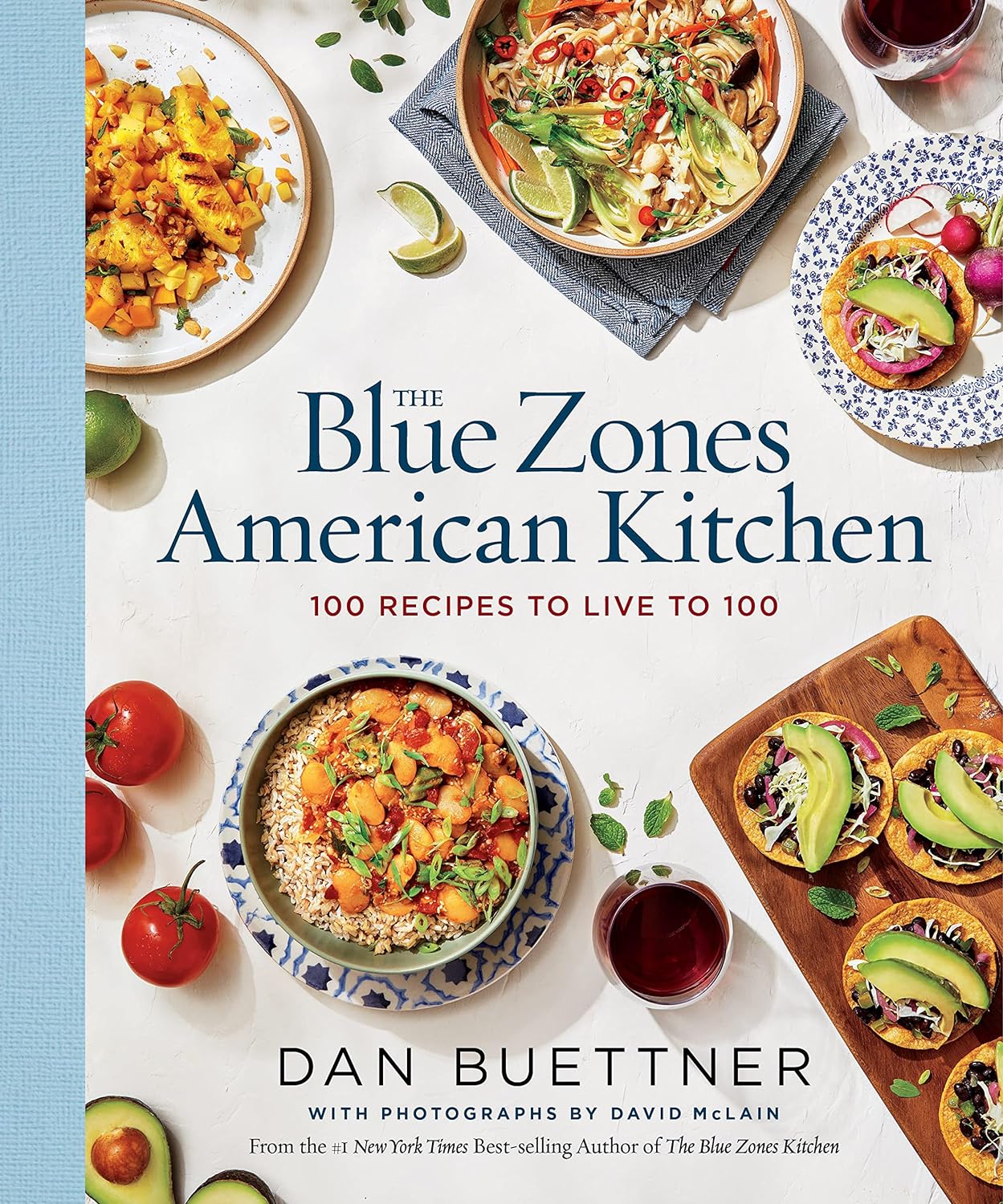 6The Blue Zones American Kitchen
Those inspired by the recent Blue Zones documentary on Netflix need to check out Dan Buettner's cookbook, too. The recipes were crafted with the help of more than 50 food experts and chefs using all of the knowledge gleaned from the Blue Zones (aka, five areas of the world where people consistently live to their 90s and even 100s in relatively good health).
Find it here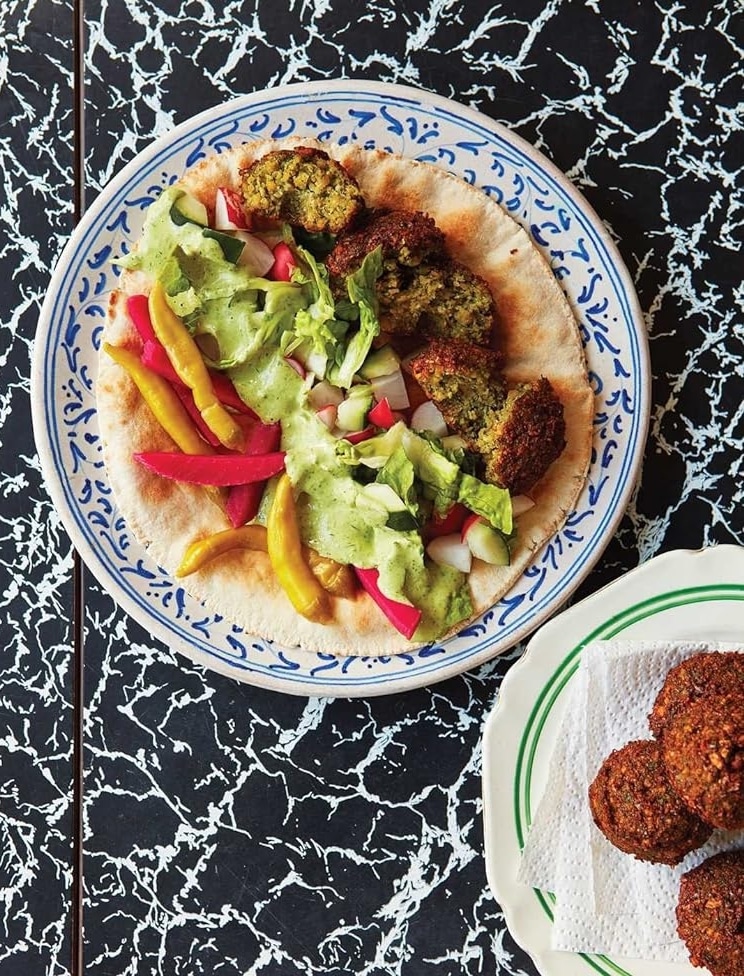 Vegan Africa


7 Vegan Africa
Again, before the West got excited about veganism, plant-based ingredients were a staple of African cooking—this recipe book from Marie Kacouchia celebrates that fact. And, taking inspiration from many different countries, including the Ivory Coast where Kacouchia grew up, it guides the reader through many naturally plant-based, delicious dishes, including plantain chips, coconut rice pudding, and lemongrass lemonade.
Find it here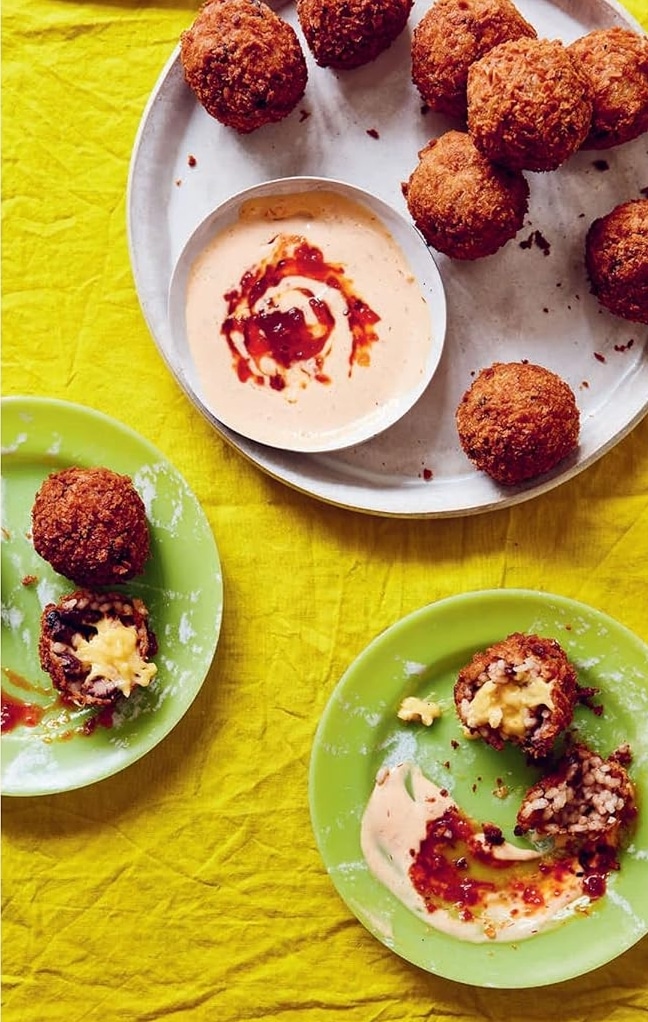 Plentiful: Vegan Jamaican Recipes to Repeat
8 Plentiful: Vegan Jamaican Recipes to Repeat
With this cookbook, Denai Moore is on a mission to prove that Jamaican cuisine doesn't have to be meat-heavy. In fact, the country's cuisine lends itself beautifully to plant-based ingredients. Learn to make everything from vegan oxtail gravy to rice and peas arancini with this book, which Gal-dem founder Liv Little calls "delicious, fresh, and full of heart."
Find it here
Hannah Che
9The Vegan Chinese Kitchen
Blogger, food photographer, and now cookbook author Hannah Che takes the reader on a historical journey through Chinese vegetarian cooking in her upcoming debut book. The humble, vegetable-focused recipes are interwoven with essays from Che, interviews with chefs and producers, and intimate observations about how history has shaped the foods she grew up with living as a Chinese American and a vegan. Pre-orders are open now for the September 13 release.
Find out more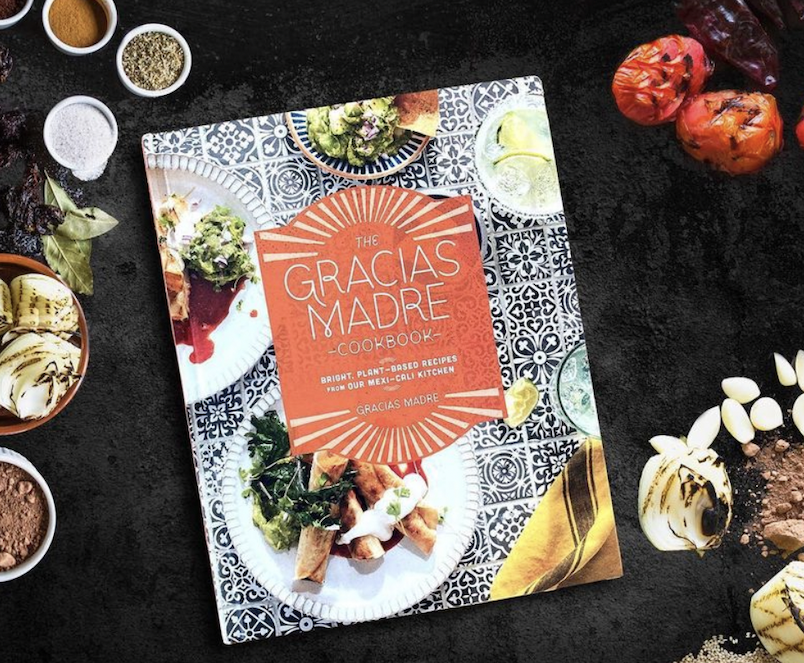 Gracias Madre
10The Gracias Madre Cookbook
Learn to cook (and eat) like a Hollywood celebrity with this highly anticipated cookbook from LA's hottest vegan restaurants. While the book can't provide the unmatched atmosphere of this popular Mexican restaurant, it can teach you how to make an irresistibly decadent queso blanco and tender mushroom carnitas to fill homemade corn tortillas. Restock your bar cart and get ready to cook with a mezcal cocktail in hand—this vegan cookbook is available now.
Find out more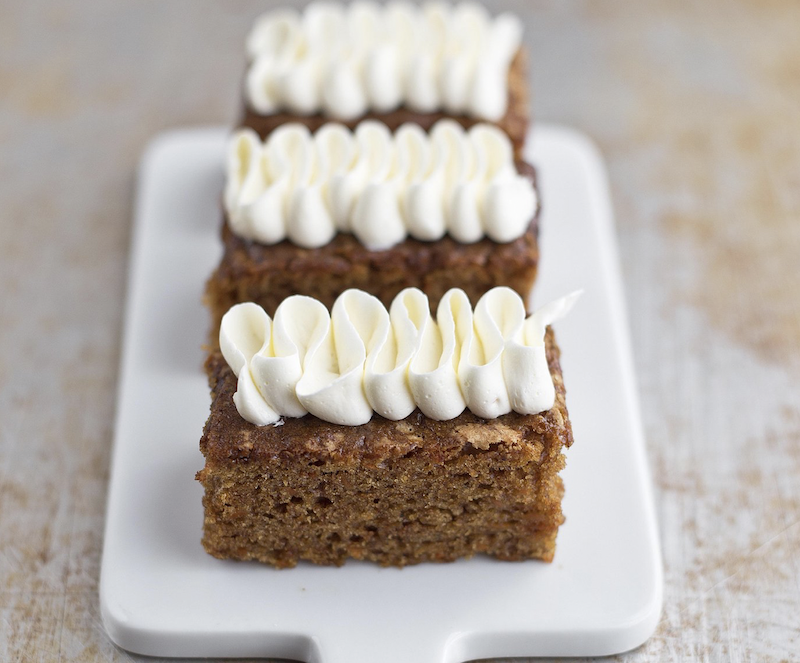 Karolina Tegelaar
11The Vegan Baking Bible
Yes, you can bake. Compartmentalize all your baking fails and put them in the past, then crack open this fresh new cookbook, coming December 6. Author Karolina Tegelaar breaks down all the basics of vegan baking, providing simple yet effective recipes ranging from lighter-than-light sponge cakes to fudgy, crackly topped brownies. She offers detailed yet digestible troubleshooting support through illustrations and text to ensure you nail everything from the humble traybake to the impressive pain au chocolat. With this cookbook in your arsenal, you'll never have to dump another bake in the bin again.
Find out more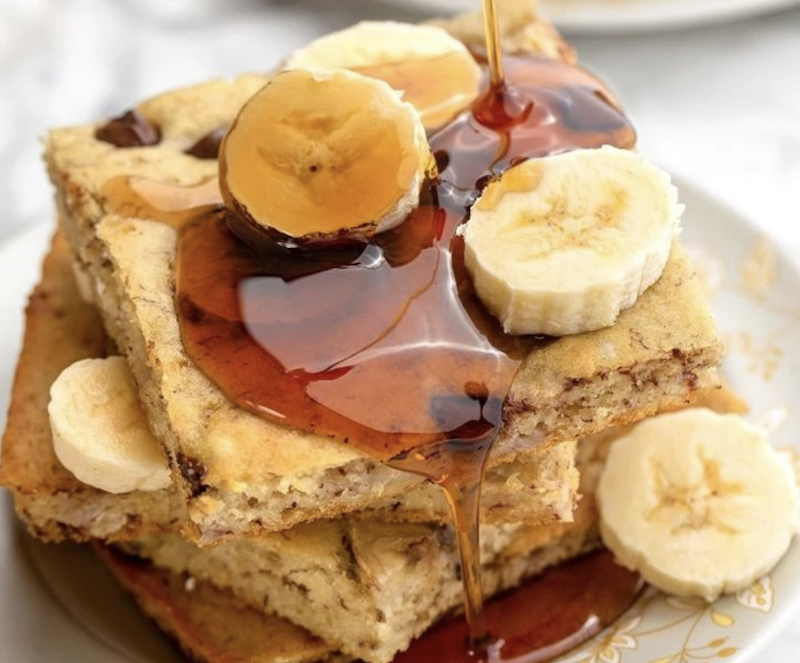 Hannah Kaminsky
12Everyday Vegan Cheat Sheet
If you're like us and immediately start turning through the recipe pages when you come across a new cookbook, you may wonder why all the food looks so … thin. Then you realize it's a sheet pan cookbook. Ah, the light bulb moment. This accessible cookbook covers everything from breakfast to dessert, all made with a handy sheet pan. Blondies, pot pie, a poptart 12-inches long? It's all possible, and the book is available now.
Find out more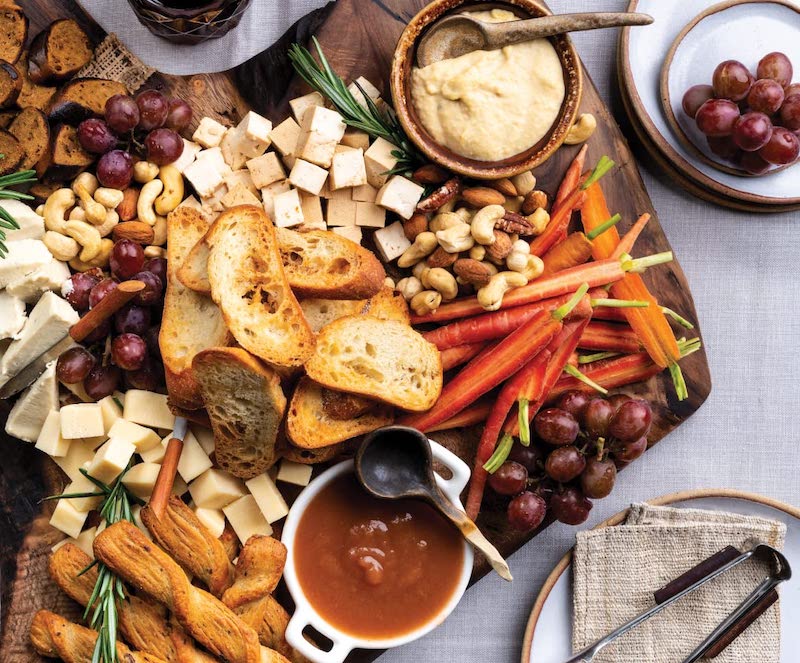 Candice Hutchings
13The Edgy Veg Easy Eats
Author Candice Hutchings taught us how to make mouthwatering, indulgent, "dude food" vegan back in 2017. This follow-up to her debut bestseller still includes recipes for craveable dishes, but all in 45 minutes or less. From crowd-pleasing Lazy Lasagna to one-pot Easy Breezy Creamy Chick-Peas, Hutchings covers it all in a flash. Pre-order your copy for the October 22 release.
Find out more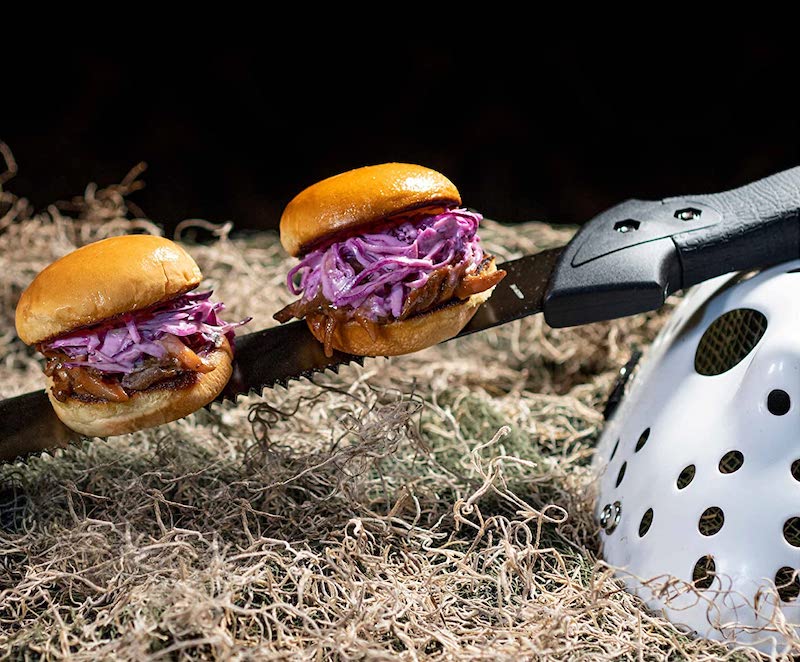 Zach Neil
14Death for Dinner
If puns, horror movies, and cooking give you a thrill, you've got to pick up a copy of this book. Author Zach Neil whipped up 60 "gorey-good" vegan recipes inspired by classic horror movies and television shows. Each recipe will make you cringe with delight—not only because of the punny names (The Hills Have Fries, anyone?)—but also because these dishes are actually really tasty. Snag your copy now and practice that Blood Orange Cheesecake Trifle before you host that Halloween party.
Find out more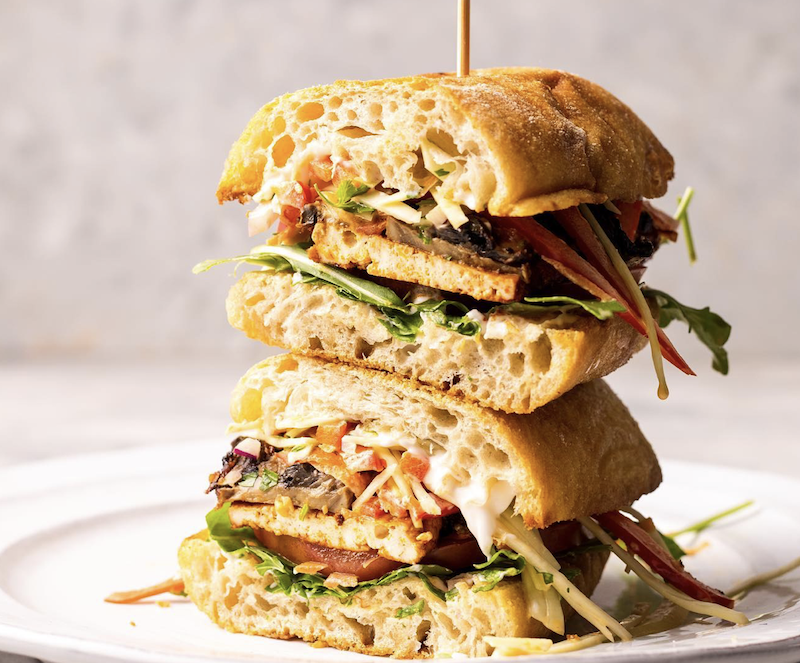 Luce Hosier
15 One Pan Vegan
Keep that oven preheated—here's another fall cookbook utilizing the simple sheet pan. Author Luce Hosier provides no-fuss, reliable vegan recipes all prepared, cooked, and served on your trusty 18"x13". From tender, vegan chorizo-laden gnocchi to irresistible Carrot Sheet Cake, this new book will quickly become a staple in your cookbook arsenal. Check your local bookseller after September 13.
Find out more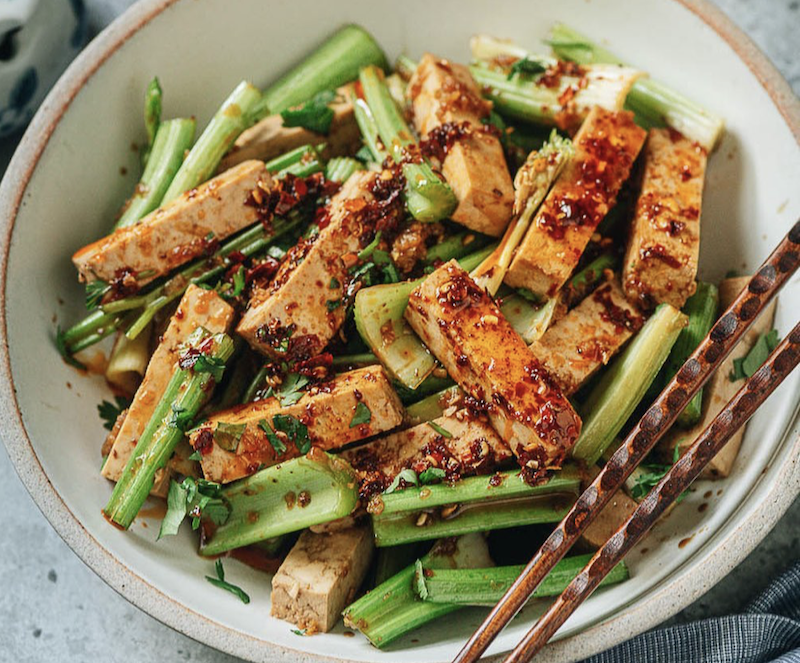 Maggie Zhu
16 Chinese Homestyle
Depending on where you live, vegan dim sum isn't the easiest thing to find. That's why we make our own. This upcoming cookbook is full of craveable, hearty, and comforting Chinese dishes from flaky scallion pancakes to kimchi steamed buns. You'll also encounter recipes for simple yet satisfying vegetable dishes and American-Chinese takeout classics like Orange Cauliflower and Chinese Eggplant with Garlic Sauce. Start cooking September 20.
Find out more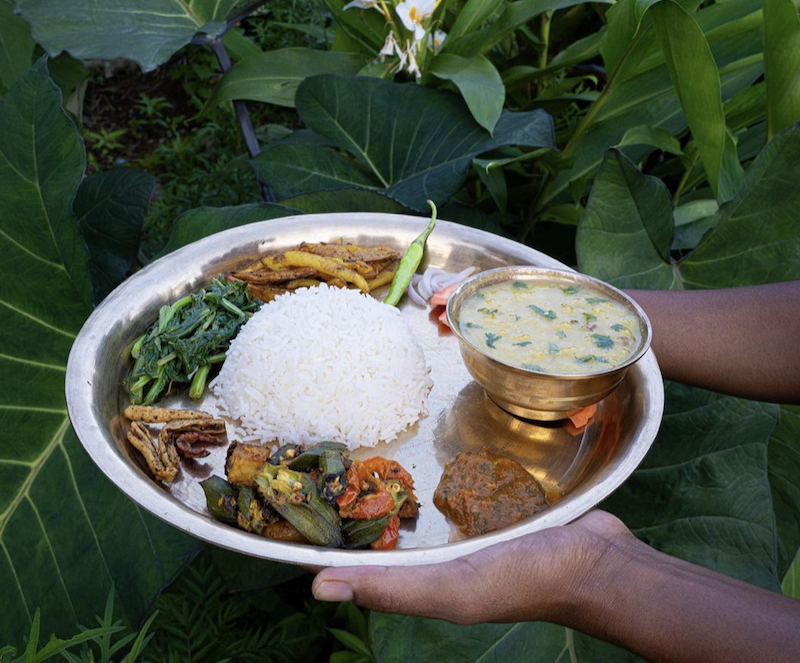 Plant Based Nepal
17 Plant-Based Himalaya
While these two cuisines are culturally distinct, it's fairly safe to say that if you enjoy Indian food, you'll love Nepalese dishes. Author Babita Shrestha was born and raised in Nepal and she shares 38 of her favorite recipes in this book from eggplant curry to various achaars (South Asian pickles).
Find out more
For more on vegan cookbooks, read:
Here at VegNews, we live and breathe the vegan lifestyle, and only recommend products we feel make our lives amazing. Occasionally, articles may include shopping links where we might earn a small commission. In no way does this effect the editorial integrity of VegNews.