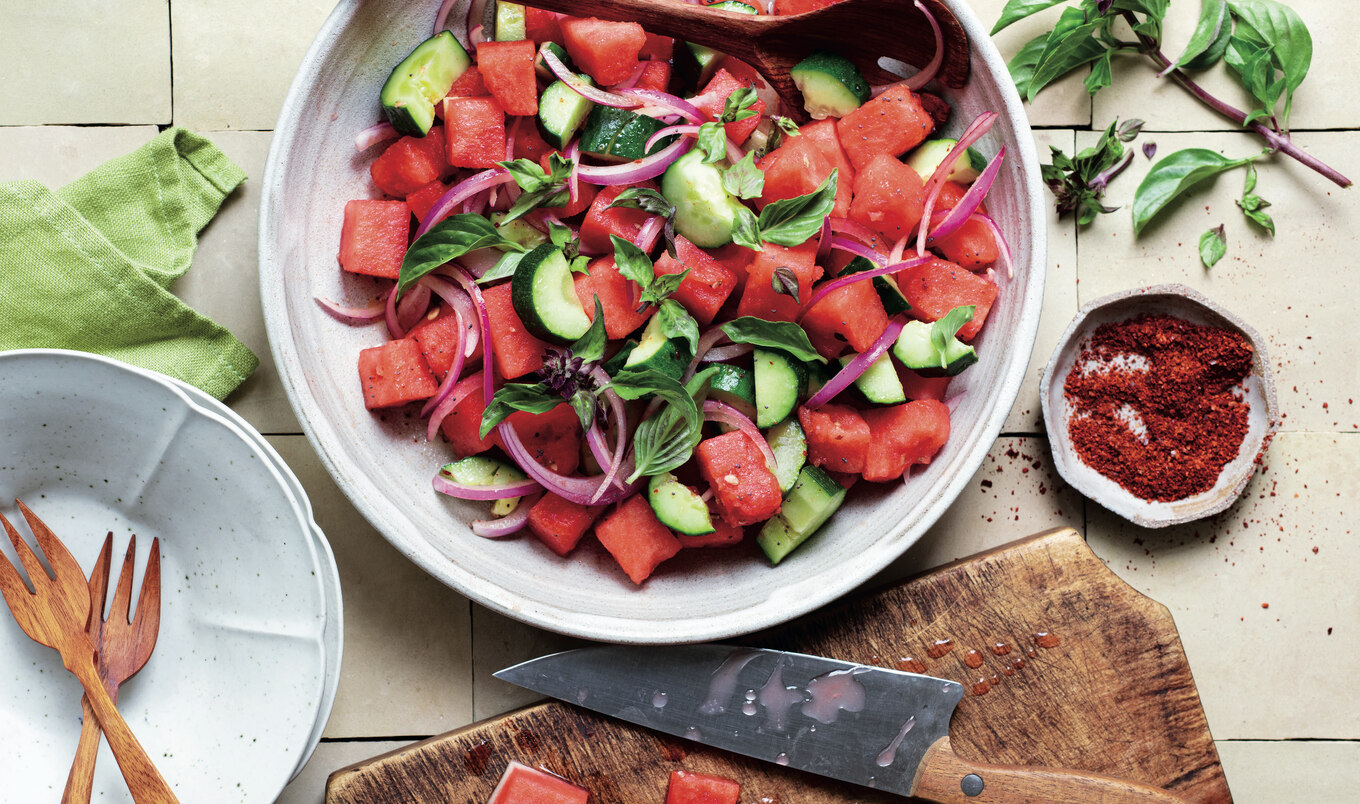 A cooling mix of sweet watermelon, cucumber, red onion, and basil make for a quick and easy fresh salad.
July 30, 2023
Featuring Aleppo peppers, which have an earthy depth and a mild level of spiciness and sweetness, this recipe from the Eat Plants Every Day cookbook delicately combines juicy watermelon, tangy lime, heat from the peppers, and herby basil for a mouthwatering summery salad.
What you need:
¼ cup julienned red onion
2 teaspoons poppy seeds
½ teaspoon salt
1 teaspoon agave nectar
½ teaspoon Aleppo pepper
2 tablespoons lime juice
2 tablespoons olive oil
1 Japanese or English cucumber
¼ cup loosely packed fresh basil, torn into 1-inch pieces
2 cups cubed seedless watermelon (1½-inch cubes)
What you do:
In a medium bowl of cold water, immerse onion and set aside. In a small bowl, mix poppy seeds, salt, agave, Aleppo pepper, lime juice, and oil.
Using a rolling pin or flat side of a large chef's knife, press down on cucumber to flatten it, breaking skin so it cracks. Dice cucumber across grain into ½-inch pieces. Measure 1 cup diced cucumber.
Drain onion and pat dry. In a serving bowl, combine onion, cucumber, basil, and watermelon. Drizzle with vinaigrette, toss to coat evenly, and serve.
For more recipes like this, check out: