Don't let isinglass crush your buzz—vegan cocktails make any party better.
February 1, 2017
---
When gearing up for the Super Bowl, the NBA Finals, or the World Series, party hosts typically focus on game day grub while leaving drinks as an afterthought. Sure, vegan beer and wine will pair nicely with your buffalo cauliflower wings and guacamole, but why not amp things up by serving a signature cocktail? VegNews has rounded up the ultimate game day drinks menu, appropriate for anyone—whether you're a diehard fan, or just looking for a reason to eat, drink, and be merry. Enjoy!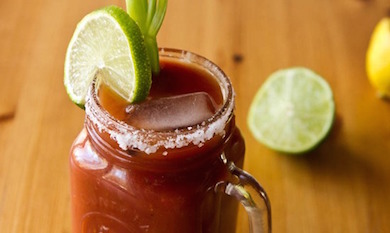 Vegan Caesar (Bloody Mary)
The term, "hair-of-the-dog" isn't exactly vegan, but luckily this take on a classic Caesar—or Bloody Mary—from Oh She Glows, is.
Perfect for: Seasoned day-drinkers nursing a hangover from last night's pre-game rituals.

Guava Mezcal Mule
Salt & Wind's fresh and fizzy hybrid of a margarita and a Moscow Mule will keep your guests in high spirits, no matter what team is winning.
Perfect for: Guests who would rather be at the beach.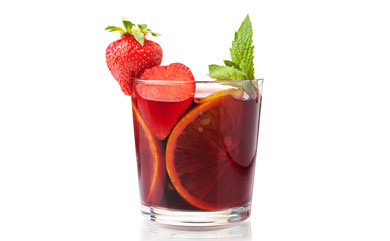 Fruit Party Punch
If you really hate sports, a beer-and-spirits cocktail will surely make things more interesting!
Perfect for: Party-goers that come for the drinks and stay for the free food.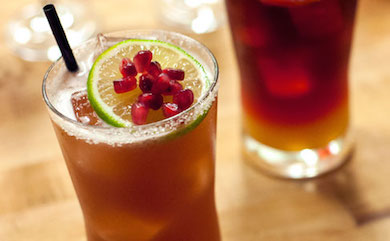 Non-alcoholic Pomegranate Margarita
Worried about how to keep your sober guests happy? A booze-free margarita featuring orange syrup, lime, and pomegranate juice ought to do the trick.
Perfect for: Designated drivers, pregnant women, and straight-edge vegans who are high on life and antioxidants.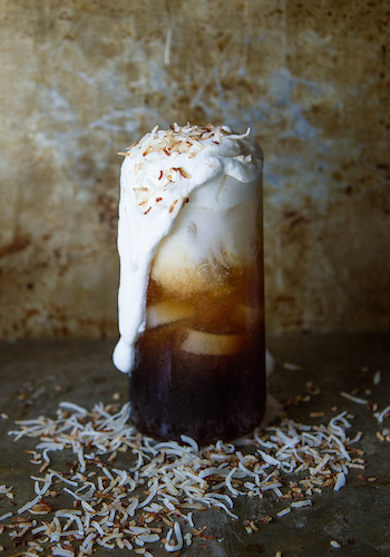 Coconut Rum Iced Coffee
Heather Christo's recipe for creamy, dairy-free spiked coffee offers the best of both worlds.
Perfect for: Caffeine-addicted workaholics, or new parents who are falling asleep at half-time.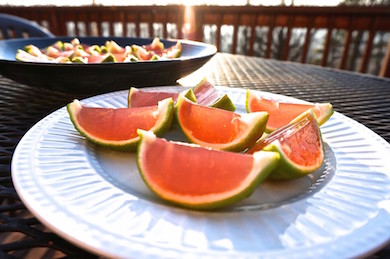 Vegan Lime Slice Jello Shots
Though labor intensive, vegan jello shots from More Vegan Blog are arguably the most party-friendly "drinks" out there. Be sure to make, save, and clearly mark (we cannot stress this enough) a few booze-free wedges for the kiddos.
Perfect for: College students, and adults who want to relive their undergrad glory days.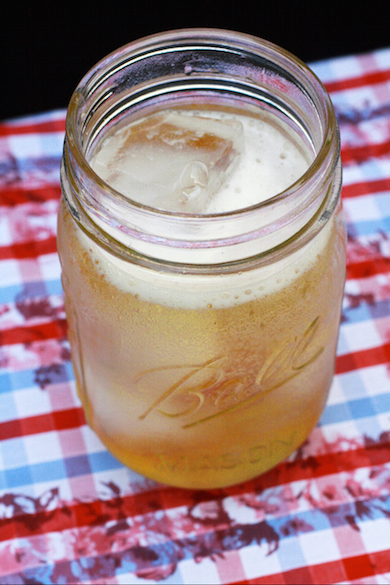 Porch Crawler
For party-goers who turn their nose up at frilly cocktails, serve the Bitten Word's simple Porch Crawler—a refreshing mix of light vegan beer, vodka, and lemonade concentrate.
Perfect for: Guests who live and breathe ESPN RedZone, country music, and vegan BBQ.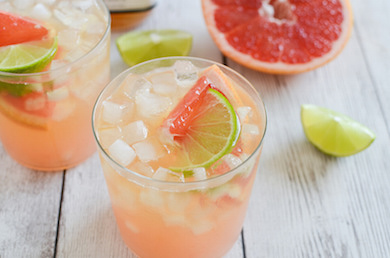 Grapefruit Ginger Bourbon Sour
Citrus and bourbon are the best of friends. When you add ginger to the mix, the end result is a positively pink, fresh-as-a-daisy cocktail that will remind guests of the spring weather to come.
Perfect for: Trendy cocktail snobs who want to forget how cold it is outside.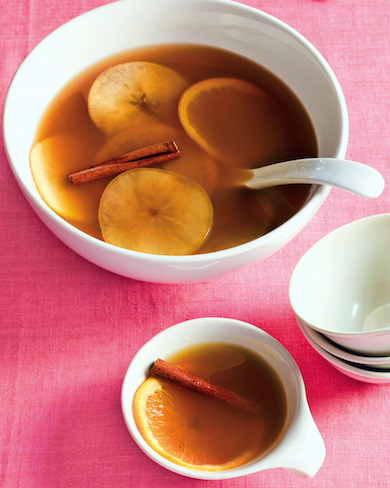 Warm Cider and Rum Punch
A cocktail roundup would not be complete without a recipe from Martha Stewart. This warming boozy drink will melt the winter chill off the back of your throat, so you can cheer from the National Anthem to the final play.
Perfect for: Hardcore fans who will tailgate in any weather, but want to keep it classy.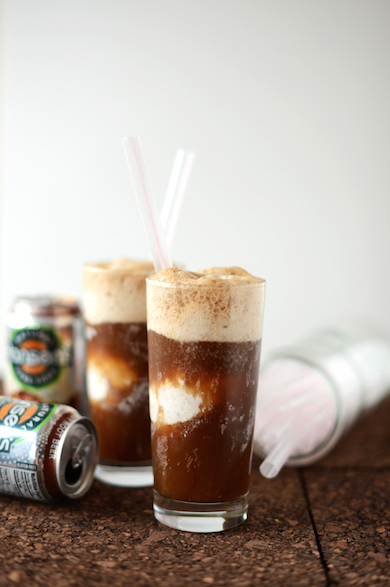 Vodka Root Beer Floats with Coconut Ice Cream
The Minimalist Baker's take on the creamy soda shop classic features homemade Cinnamon Toast Ice Cream. Alternatively, you could leave out the vodka, and find a spiked vegan root beer to pair with a non-dairy ice cream of your choice.
Perfect for: The young at heart who never grew up. Leave out the booze for underaged fans.
Nora Kovaleski is the Editorial Assistant for VegNews, and plans on spending her Super Bowl Sunday eating a high volume of vegan hot dogs that rivals her hometown's competitive eating champion, Joey Chestnut.
Image courtesy of Fake Ginger