Has your sourdough starter survived quarantine? If you're still feeding your homemade "pet" regularly, you may be getting a bit bored with basic boules and loaves. And then there's the discard to consider—some must die in order for the whole to survive. It's an emotional project no doubt, so the results better be worth it. We compiled our favorite recipes that incorporate both the starter and discard—between small-batch pancakes to a full tray of cinnamon rolls, nothing will go to waste. No starter? Follow these basic instructions and you can have one of your own in just five days.
1. Small Batch Sourdough Pancakes by Wes Hook
Anyone who has maintained a sourdough starter knows the gut-clenching feeling that comes with throwing away the discard on the weekly (or daily, if your starter is counter-dwelling). This simple pancake recipe repurposes that discard so you can avoid waste and make breakfast at the same time. Slightly sweet, fluffy, and stackable, these pancakes are fantastic with a pat of vegan butter and fruit preserves.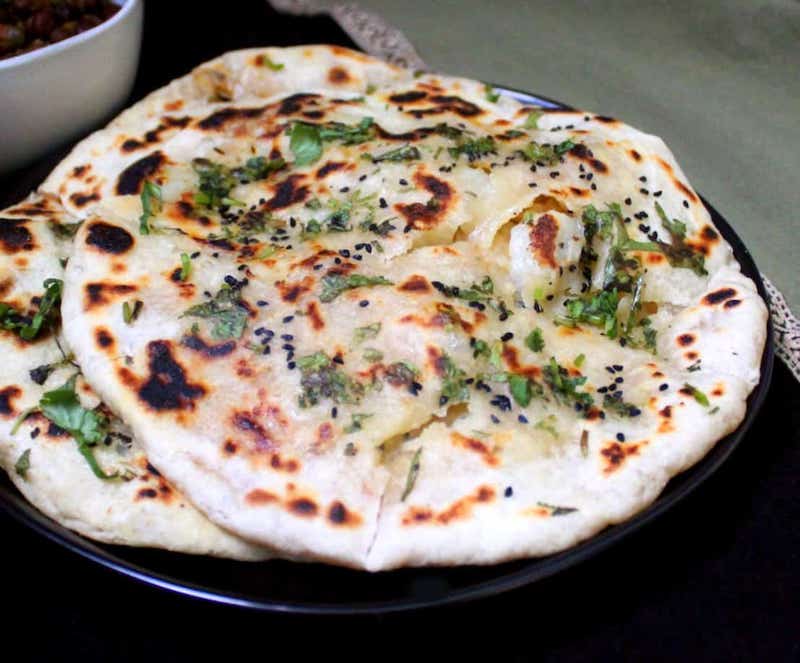 2. Aloo Kulcha (Potato-Stuffed Indian Flatbread) by Holy Cow! Vegan
Here's another recipe to reuse that discard—this time for dinner. Aloo kulcha is akin to naan that's stuffed with a smooth, spiced potato filling. Like most sourdough recipes, you've got to plan a bit ahead, but the rising time for this recipe (two to three hours) pales in comparison to some overnight proofing requirements of other sourdough-based breads. Start around 4pm, and you could be sitting down to your new favorite meal around 7:30 or 8pm.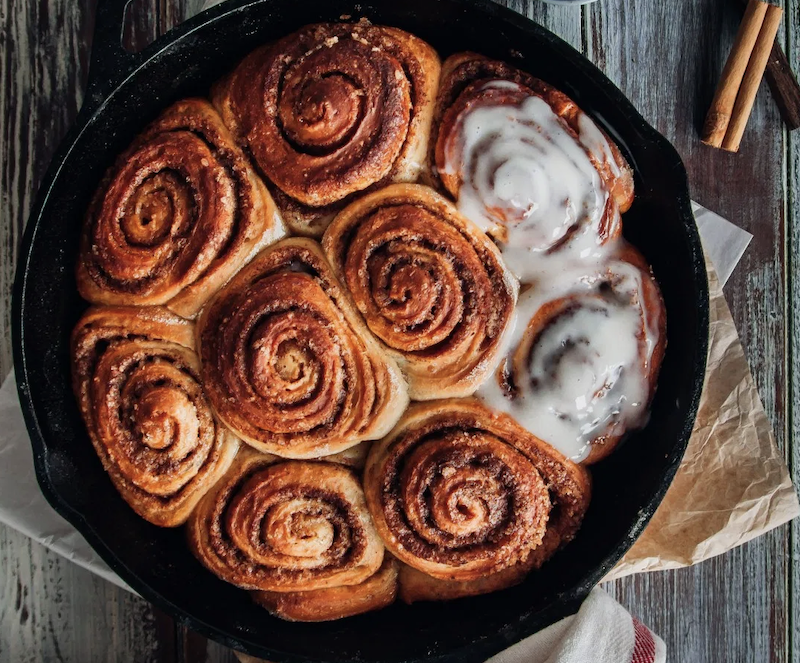 3. Vegan Sourdough Cinnamon Rolls by The Sasha Diaries
If you're one of those people who start thinking about weekend brunch on Friday, this recipe will serve you well. It requires an overnight rise, but if you do the prep work the night before, you can look forward to one of the best cinnamon rolls you've ever had Saturday morning. Thanks to the tang of the sourdough and the unique chai-spiced filling, these rolls aren't overly sweet. They are, however, wonderfully warm, fluffy, and delicious. Even if you're just baking for one, make the full batch and freeze the unfrosted leftovers.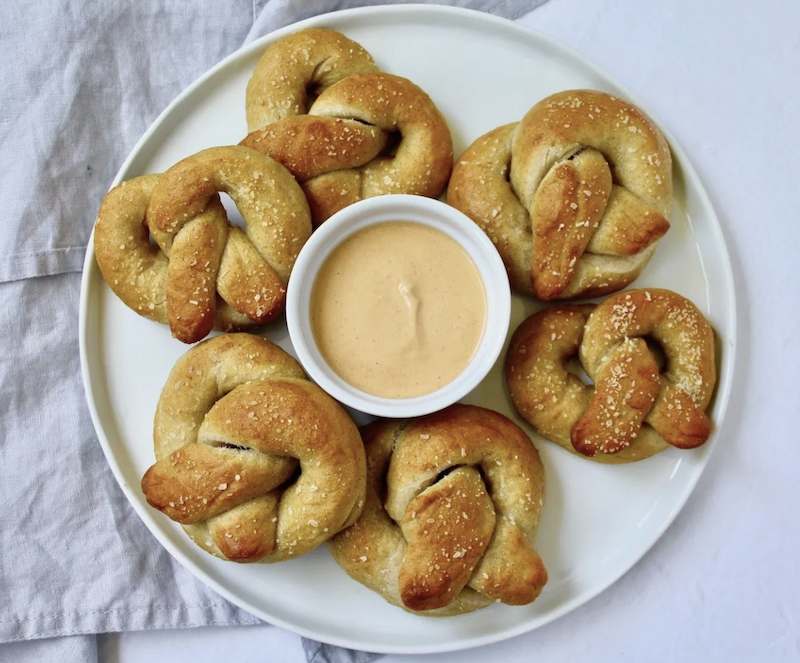 4. Vegan Sourdough Soft Pretzels by Nuts for Greens
Stressed out? The methodical motions of shaping pretzels can be meditative. Once you nail the recipe, get creative with toppings such as flaked sea salt, cinnamon sugar, or everything bagel seasoning. Sure, baking a huge sourdough boule may look impressive, but nothing beats a warm soft pretzel (even if it's slightly misshapen).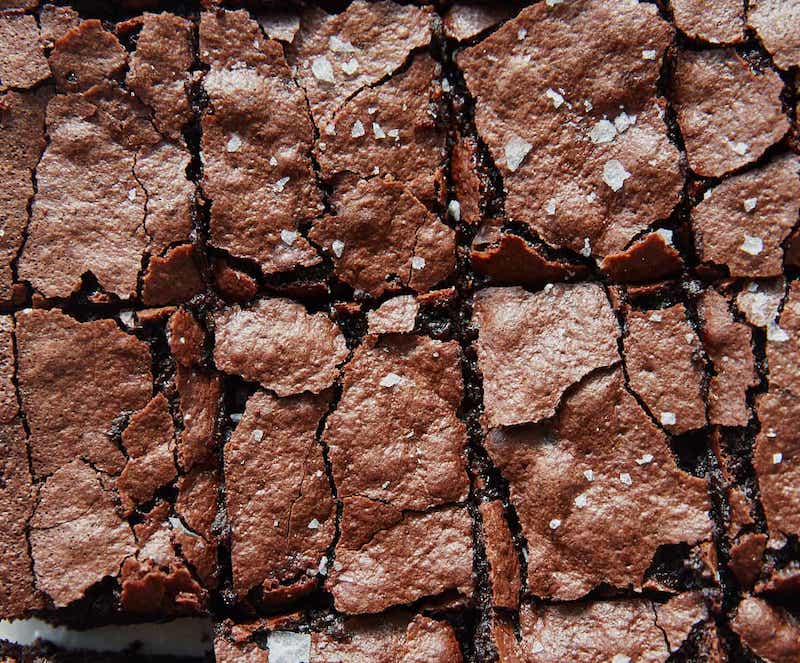 5. Vegan Sourdough Brownies by Top with Cinnamon
You bet you can bake more than just bread with your starter! We love this recipe because there is no proofing required—from start to finish, you can get super fudgy, crackly topped, sea salt-flaked brownies on the table in about 45 minutes. It's up to you if you want to tell your friends and family what the secret ingredient is. They'll never guess.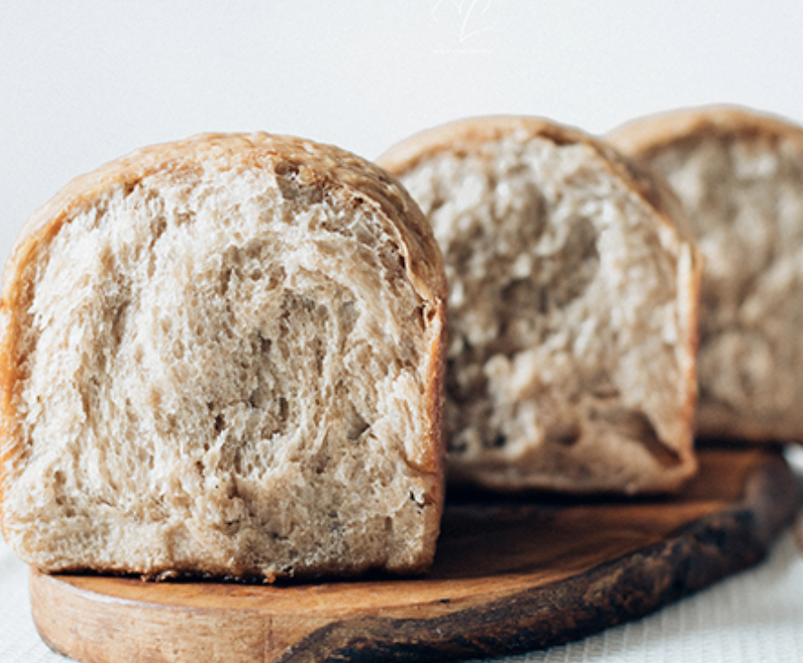 6. Vegan Sourdough Milk Bread by The Floral Vegan
In contrast to super crusty, dark and hearty sourdough, milk bread is a popular Japanese-style soft roll. While there is virtually a vegan version of everything, animal-free milk bread is one of those elusive products that are nearly impossible to find. Do what the vegans of the '90s did and make your own. Pro tip: these pillowy rolls are best eaten hot out of the oven and slathered with vegan butter and jam.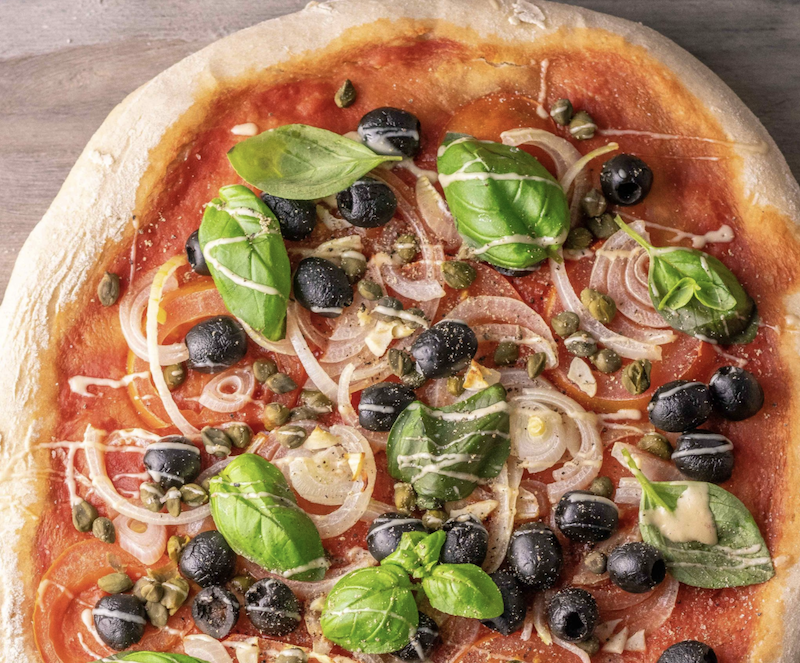 7. Easy Sourdough Pizza by Veecoco Eats
Mastering a stellar dough is the first step to becoming an at-home pizzaiolo. You may not have a wood-fired pizza oven, but you can still approximate a quality pizza with a solid crust recipe. As all pizzaiolos know, pizza teaches patience. Your dough will need an overnight rise, so plan ahead!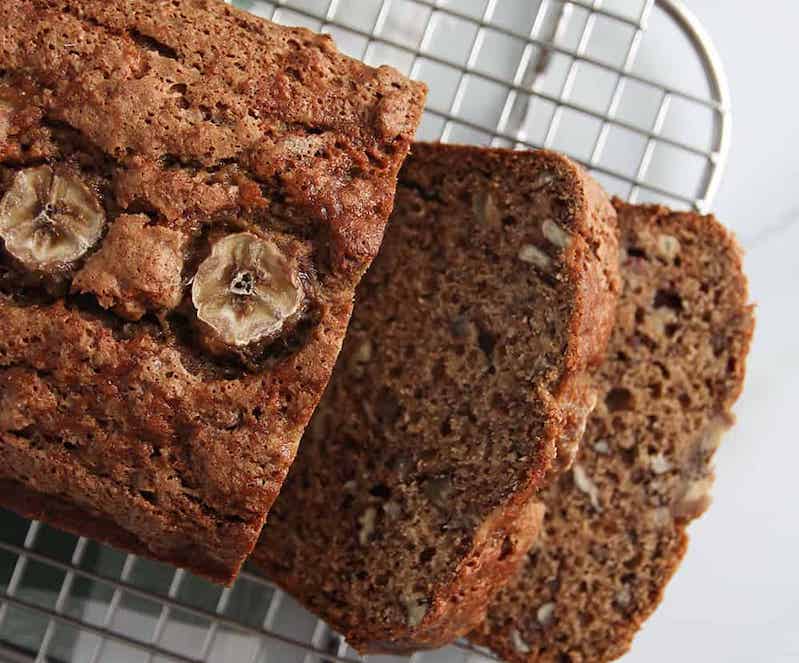 8. Vegan Sourdough Banana Bread by Stephie Cooks
Many of us mastered our banana bread recipes during quarantine, but this unique recipe really deserves a shot. The sourdough component (you can even use the discard) sets this staple apart from your basic banana bread in terms of taste and texture. This recipe is also ideal for those who have a starter but not a lot of patience or time on their hands. Just like any traditional quick bread, it comes together in about an hour.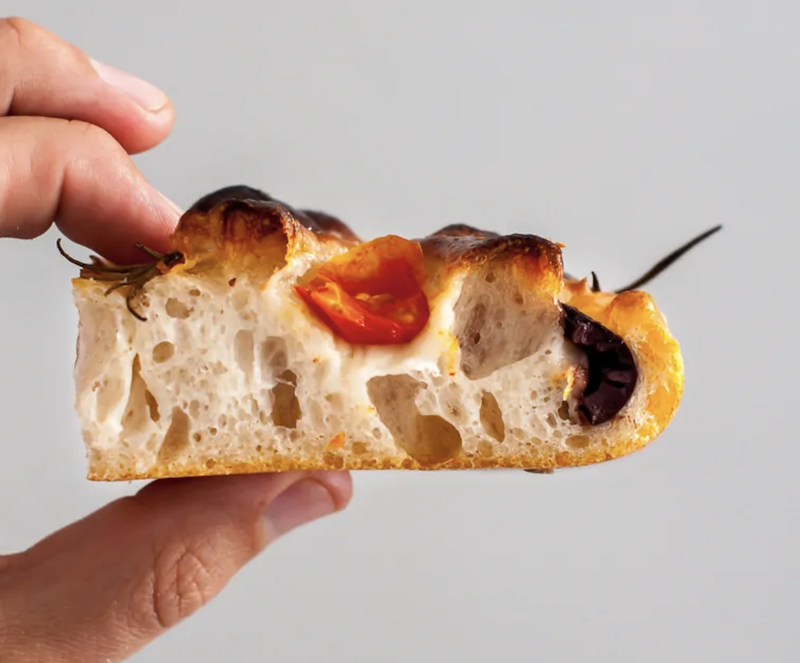 9. Focaccia by Weeknight Vegan
Picture a cross-section of a thick, chewy, perfectly aerated piece of focaccia studded with cherry tomatoes. Are you drooling yet? Focaccia is one of our favorite uses for our sourdough starter—we even use it as a pizza crust. Get creative with your toppings and top your bread with sliced tomatoes, different herbs, olives, or flaky sea salt. Focaccia is truly the best edible canvas.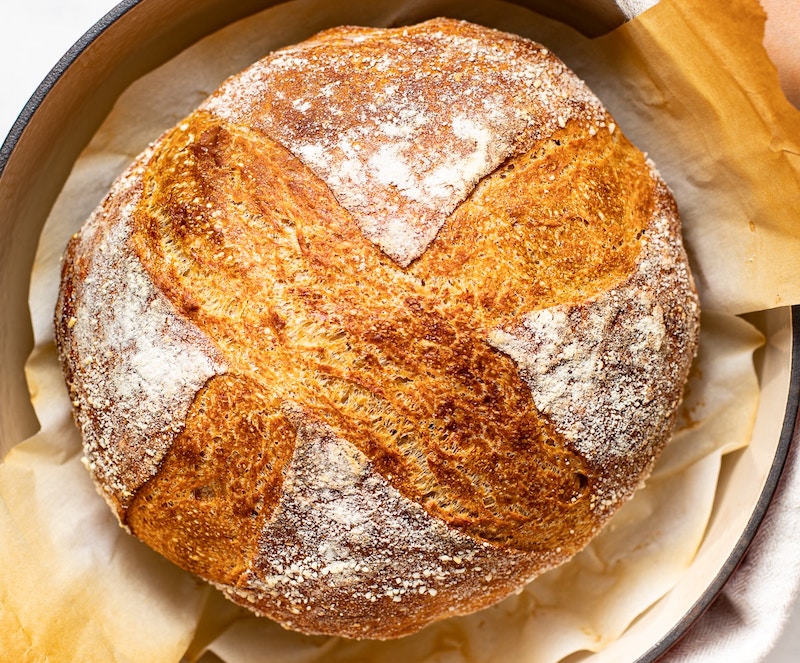 10. No-Knead Sourdough Bread by A Virtual Vegan
Settle in for a good read, because this is a very comprehensive guide to baking the perfect sourdough boule. We love this particular blog, because it offers different directions for the "workday bake," "take your time bake," and "one day bake." Essentially, she does the planning for you, no matter what your schedule looks like. Trust in A Virtual Vegan, and you'll gain the confidence of a seasoned bread baker.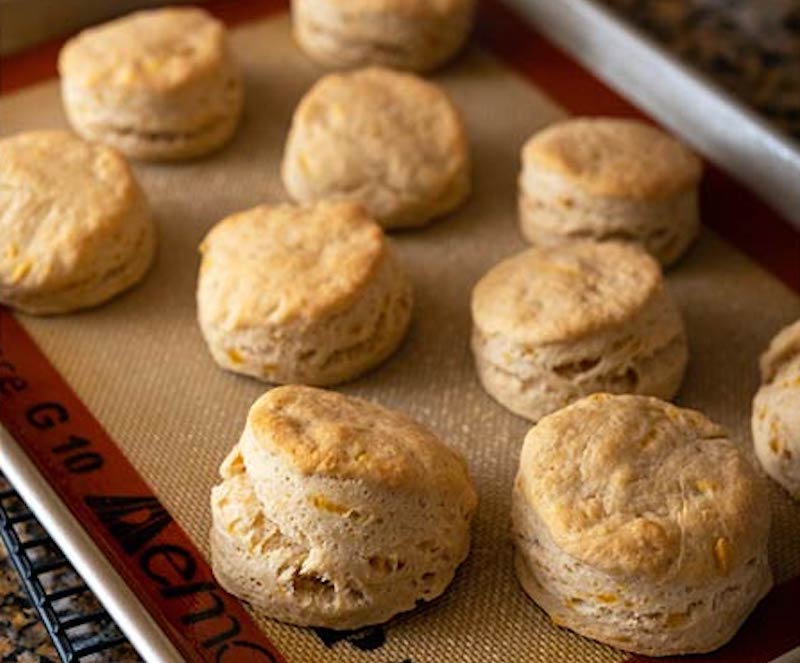 11. Vegan Sourdough Biscuits by Vegan Yack Attack
Don't throw away your discard! Make biscuits instead. There's no proofing time needed, so really there's no excuse not to make these buttery vessels for vegan fried chicken or mushroom gravy. Take plain biscuits to the next level by mixing vegan cheese into the batter, or go the sweet route by rolling the dough in cinnamon sugar just before baking. No matter how you choose to enjoy your biscuit, there is one universal rule: it must include butter.
Tanya Flink is a Digital Editor at VegNews as well as a writer and runner living in Orange County, CA.