Chips. Beans. Cheese. Salsa. Guac. No doubt, this combination is good, but there is so much more within the realm of piled snackage to re-excite our taste buds on Super Bowl Sunday. And although we're skipping the game day watch parties this year, our snacks aren't missing out on the action—we are expanding our definition of nachos, allowing for saucy, sweet, spicy, and downright sinful varieties to grace our Game Day spread. When the timeouts are called and the action is put on hold, reach for one of these 10 epic vegan nacho-esque snacks to keep you rallying well into overtime.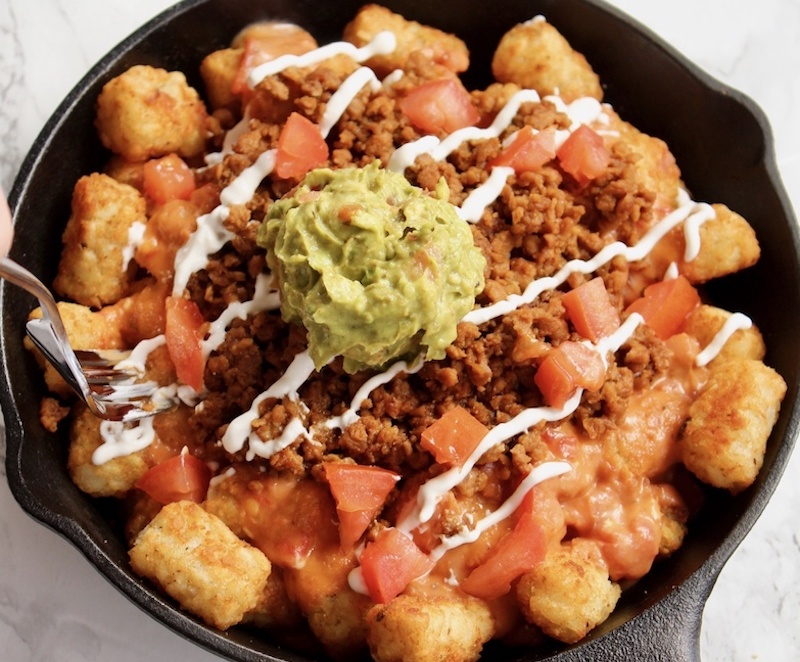 1. Loaded Totchos by Six Vegan Sisters
What's better than tortilla chips? Tater tots. Let's not fight on this. One bite of these revamped tater tot nachos and you'll never go back to soggy, partly disintegrated chips again.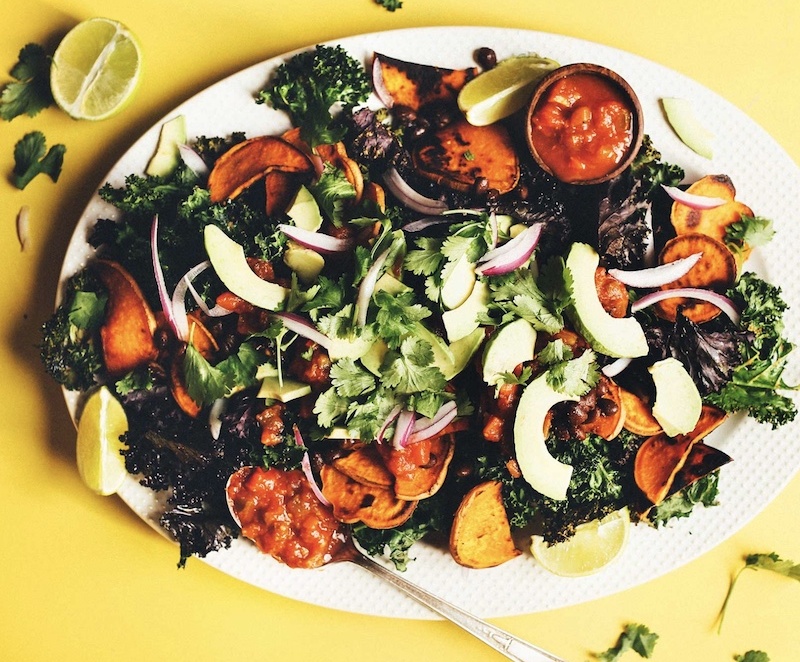 2. Kale Chip Nachos by Minimalist Baker
Determined to keep your healthy eating resolution? These kale and sweet potato chip nachos are topped with creamy avocado, black beans, and fresh salsa for a flavorful game day meal that doesn't derail your goals.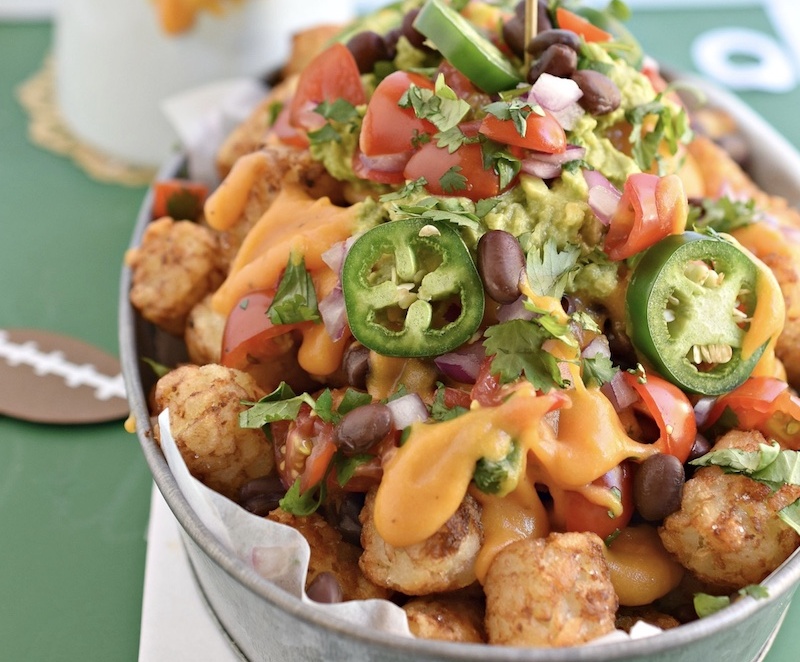 3. Buffalo Tatchos by Fork and Beans
No Game Day table is complete without buffalo sauce. Slather it over these tachos to check off this essential condiment. Don't shy away from the jalapeños if you're looking for an extra kick of heat!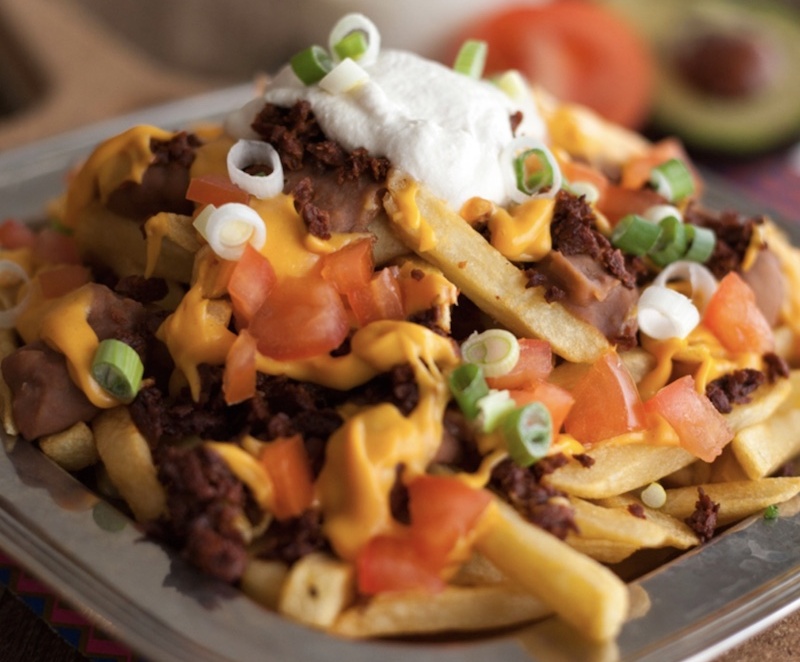 4. Fries Supreme by Edgy Veg
Loaded french fries are really just french fry nachos. With secret sauce. Oh yeah.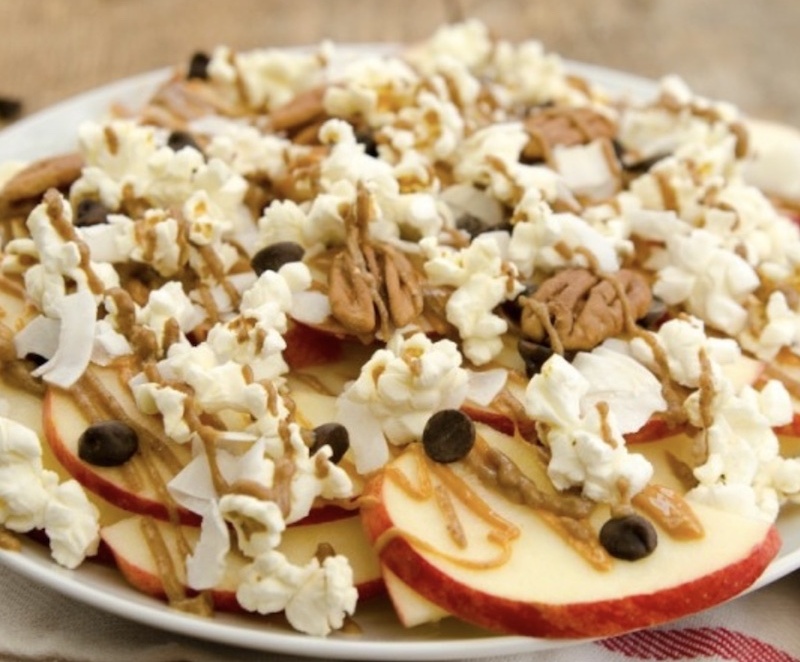 5. Apple Nachos Supreme by Dreena Burton
Apples and vegan caramel is nothing new, but when you plate sliced apples and pile on the caramel, chocolate chips, and popcorn, this simple snack transforms into a perfectly satisfying nacho tray.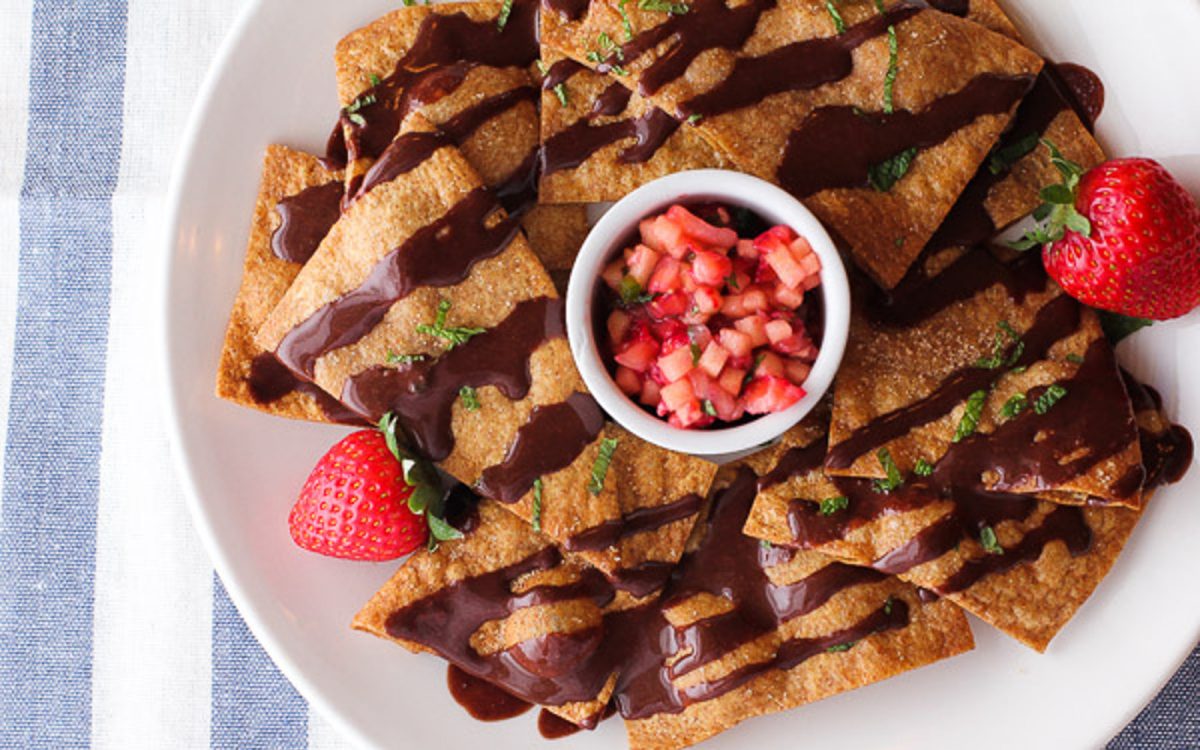 6. Choco Nachos by One Green Planet
Cinnamon Sugar. Chocolate Sauce. Stawberry salsa. This is what we dream about. No matter who wins, this chocolatey mountain will make the day end on a high note.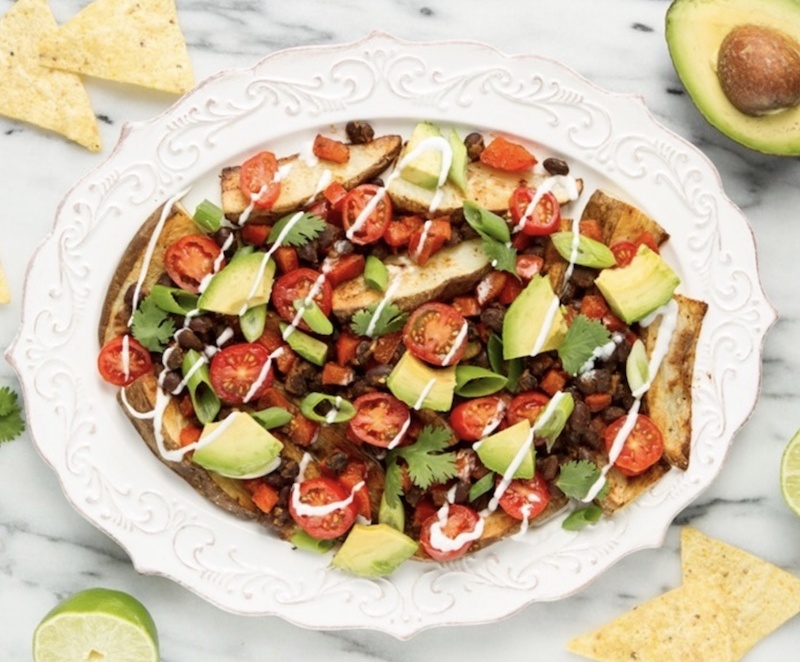 7. Black Bean & Potato Wedge Nachos by Oh She Glows
Super Bowl snack, or Sunday night dinner? These healthy loaded potato wedges are both!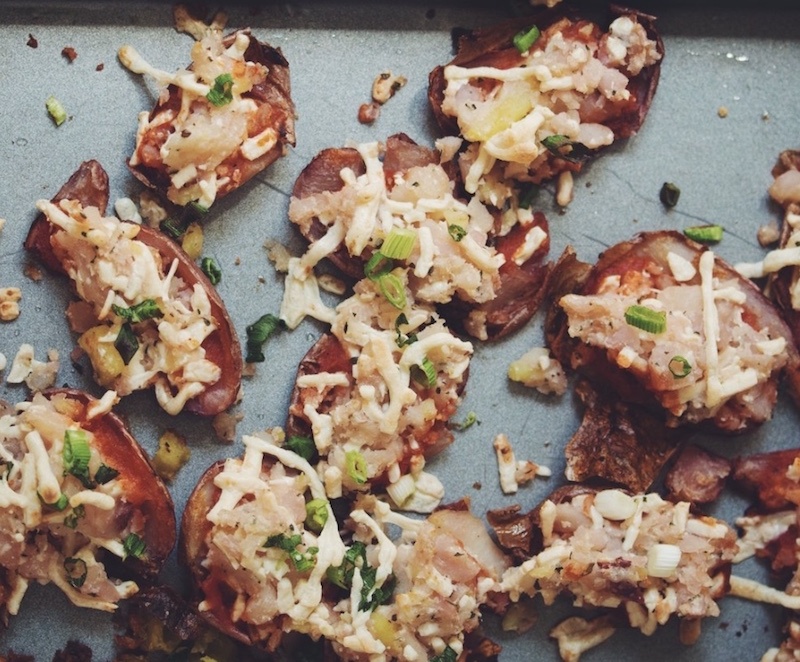 8. Vegan Pizza Potato Skins by Hot for Food
Obsessed with the perfect topping ratio? Rest easy with these individual potato skins. Each one is topped with all the essential ingredients, so you'll experience every flavor and texture with each savory bite.



9. Buffalo Cauliflower Nachos by feedfeed
You could serve buffalo cauliflower with ranch and celery sticks, but that defeats the purpose of being bold and exciting. Layer your favorite buffalo cauliflower in a big serving bowl, then go wild with nacho toppings for a delicious mashup of two football snack classics.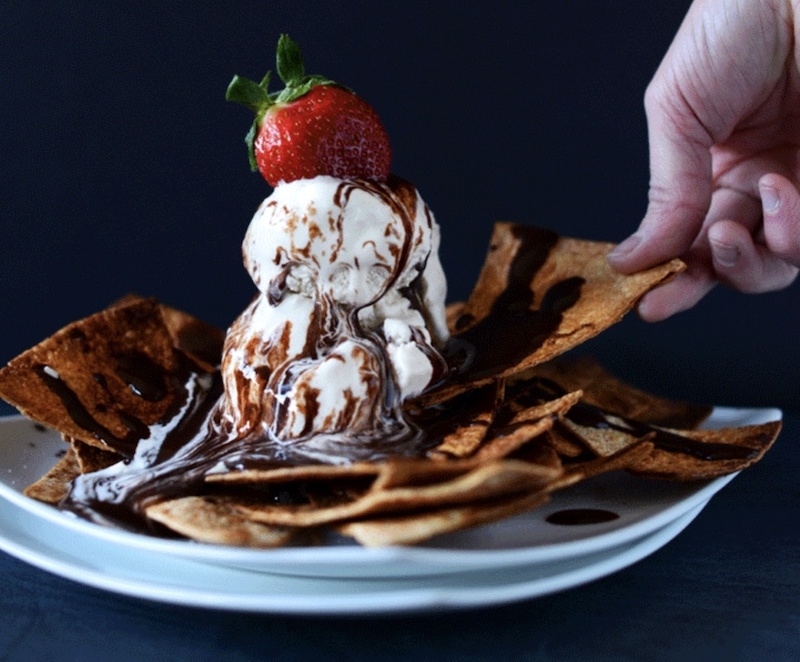 10. Dessert Nachos with Coffee Ice Cream by Minimalist Baker
This is essentially a sundae in nacho form. You cannot go wrong. Just be sure to tackle it right away. No one wants melted ice cream over soggy cinnamon sugar chips.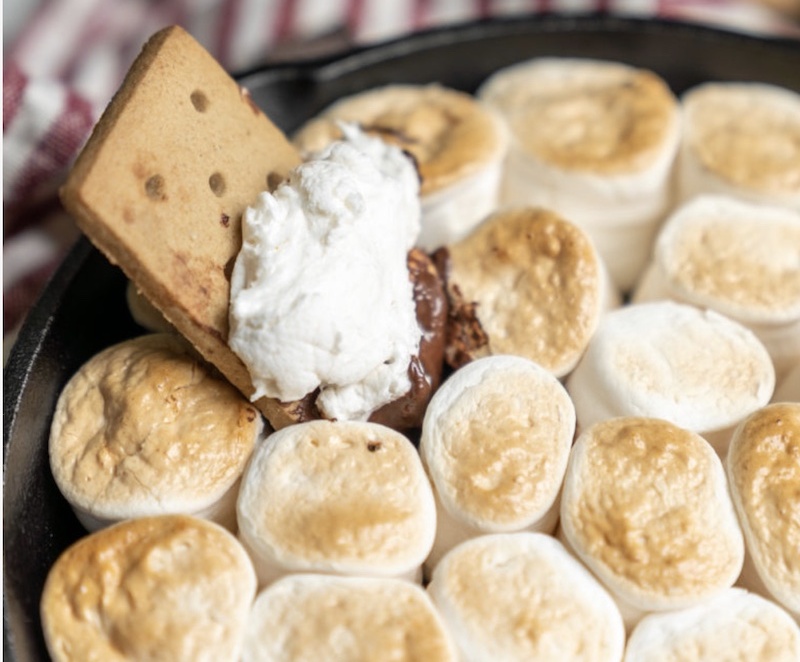 11. Summer Skillet S'mores by Sweet Simple Vegan
Fact: you do not need a bonfire to enjoy vegan s'mores. You don't even need to tailgate. This indoor version offers the same gooey chocolatey marshmallowy bliss without setting anything on fire. Touchdown!
Tanya Flink is a writer and journalist living in Orange County, CA.