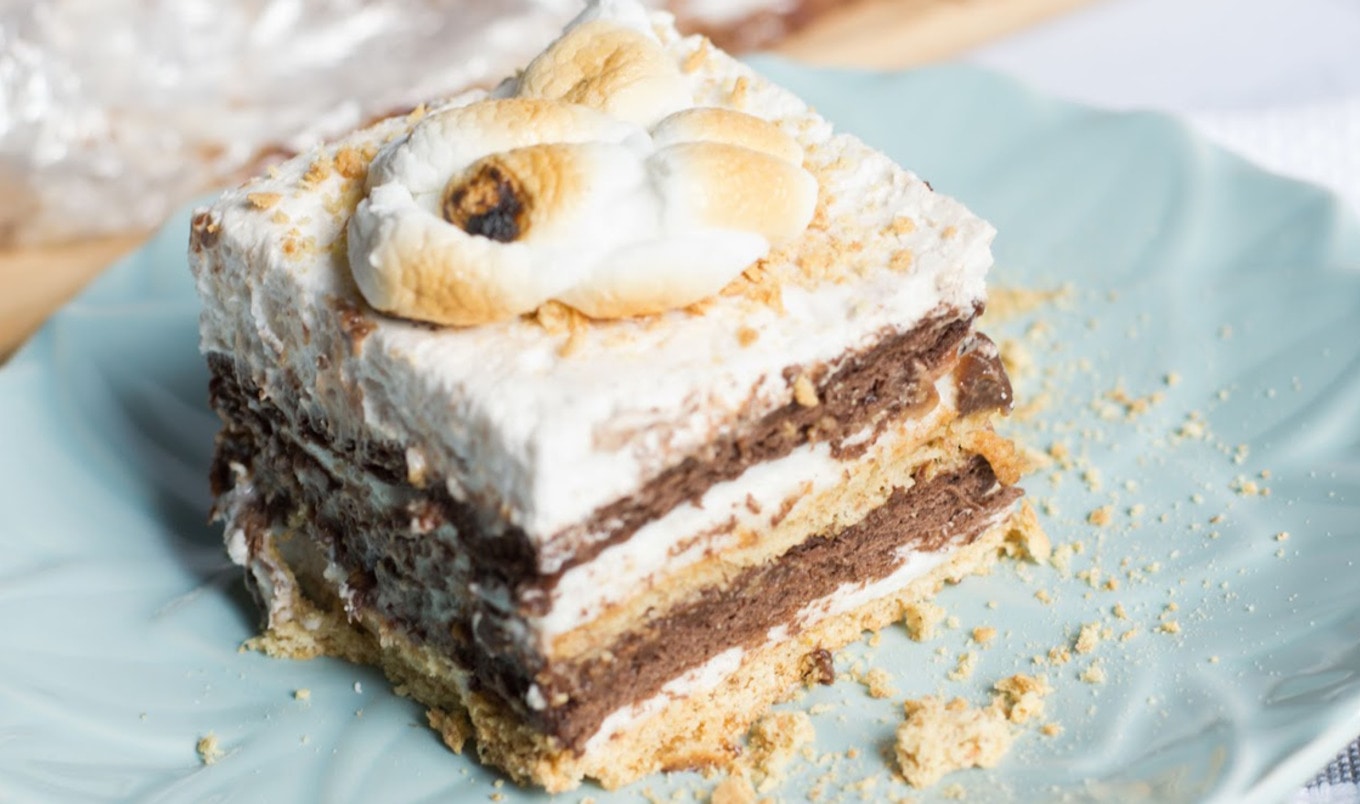 Celebrate National S'mores Day with more than a dozen vegan ways to eat the classic campfire treat.
August 10, 2018
---
The Girl Scouts revolutionized campfire cooking when they combined chocolate, marshmallows, and graham crackers in one recipe. For that invention, we're forever grateful and are celebrating National S'mores Day with a dozen plant-based treats full of the nostalgic ingredients. You won't need a campfire to enjoy these recipes, but you'll still relish mouthfuls of rich chocolate, creamy marshmallows, and crunchy graham cracker taste. Here are 12 of our favorite recipes for whenever we feel like visiting S'mores City.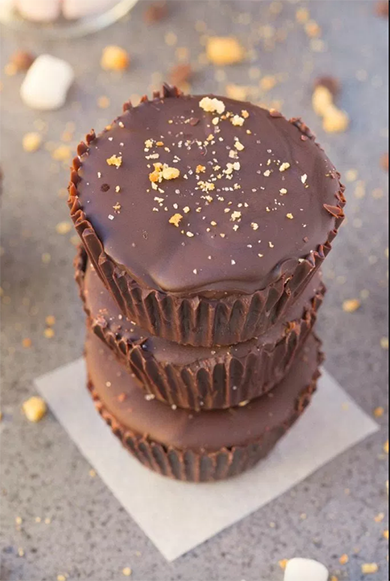 1. Healthy No Bake S'mores Cups
Peanut butter cups have some major competition thanks to these gooey, crunchy candies from The Big Man's World. These healthy, no-bake treats provide all the tastes and textures of classic s'mores, and no one will believe they are gluten-free and vegan.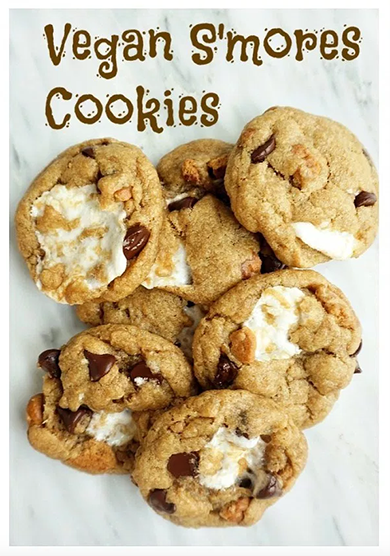 2. Vegan S'mores cookies
What could be better than a warm s'mores straight off the campfire? How about a s'mores cookie fresh out of the oven? Vegan Gretchen packs all of the traditional ingredients found in a s'more and chocolate chip cookie into this scrumptious creation that's oozing with marshmallows and chocolate.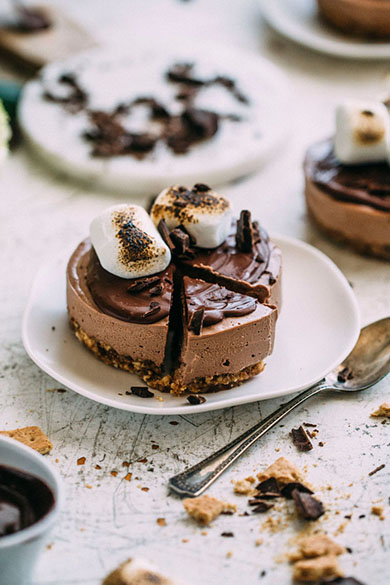 3. Mini Vegan S'mores Cheesecakes
The Almond Eater roasts the marshmallows for these mini s'mores cheesecakes with a kitchen torch! Made with a graham cracker crust and cashew-based middle and topped with chocolate ganache (and, of course, a roasted marshmallow), one bite will remind you that vegan s'mores and chocolate equals dessert perfection.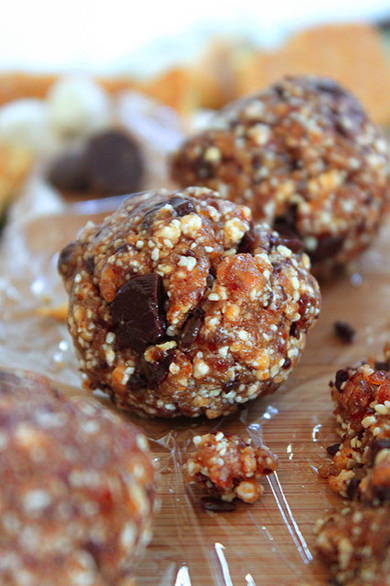 4. S'mores Protein Balls and a Healthy S'mores Shake
This recipe from The Diva Dish is a two-for-one treat. Delicious on their own, these energy bites are even tastier when blended with bananas and coconut milk into a healthy protein shake loaded with s'mores flavor.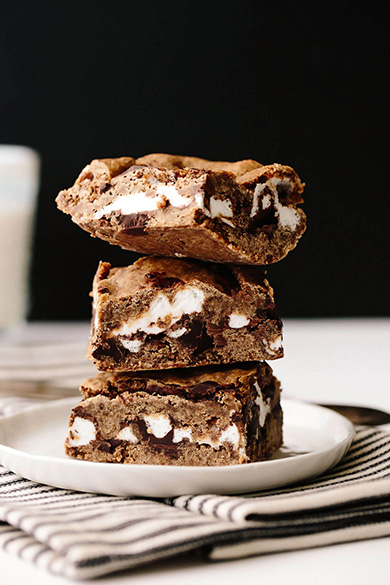 5. Vegan Gluten-Free S'mores Bars
Take the traditional campfire treat to a new level with these vegan and gluten-free treats by Blissful Basil. Rich, dark chocolate and chewy marshmallows are sandwiched between layers of sweet graham-cracker-and-cookie crust in these amazing bars.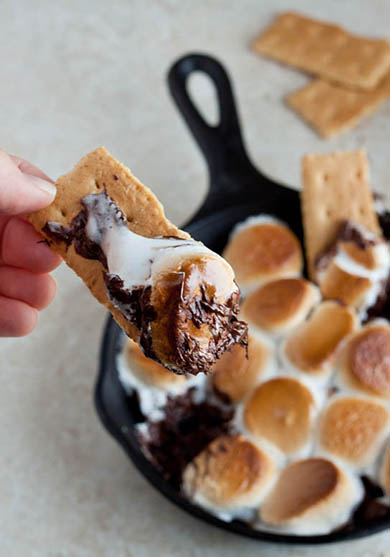 6. Indoor S'mores
All you need are two ingredients for this s'mores dip from Dessert For Two. Baked in a cast iron skillet and served with graham crackers for scooping, we guarantee this dessert dip will be devoured in minutes!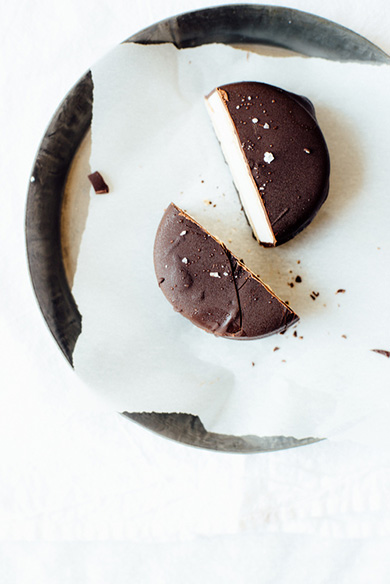 7. Frozen Salted S'mores Sandwiches
Dolly and Oatmeal had us at homemade toasted marshmallow ice cream, but then they spread it between two graham cracker cookies … and then dipped it all together in a chocolate shell! If these indulgent sandwiches don't take you to s'mores nirvana, we don't know what will!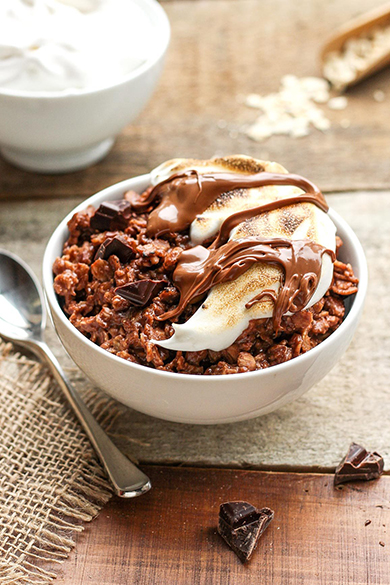 8. S'mores Oatmeal
Make it a s'mores-tastic day by starting it off with Full of Plants' chocolate oatmeal topped with chocolate chunks and melted chocolate. And to make this breakfast even more inspired, the recipe also includes caramelized marshmallow fluff made from aquafaba.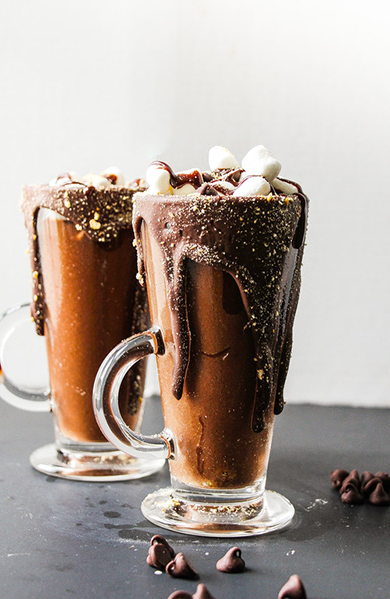 9. 5-Ingredient Skinny S'mores Milkshake
Beat the summer heat with s'mores liquid in a glass. We're not sure how anything this delicious could not be fattening, but Layers of Happiness keeps it skinny by using bananas and almond milk instead of ice cream. Cheers to that!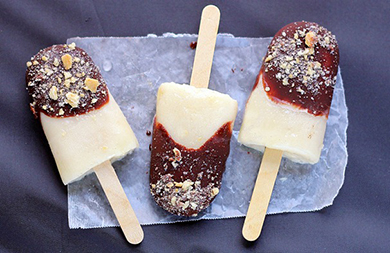 10. Frozen S'mores on a Stick
Feel like a kid again with this fun way to eat s'mores from Chocolate Covered Katie. Marshmallow popsicles are dipped in melted chocolate and sprinkled with crumbled graham crackers for a carefree, tasty way to cool down on summer days.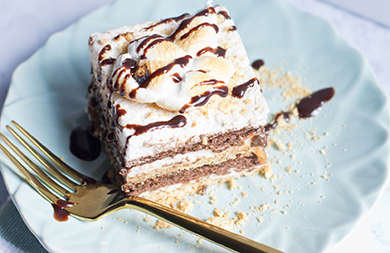 11. S'mores Icebox Cake
Tiers of chocolate pudding, marshmallow filling, and graham crackers are stacked on top of each other and refrigerated overnight in this recipe from Making It Milk-free. And with warm toasted marshmallows as the filling, you're going to want a second slice.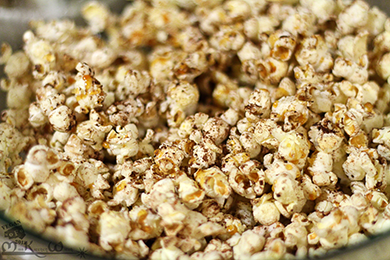 12. Ooey-Gooey Vegan S'mores Popcorn
The Miss Kitchen Witch Recipe Blog is movie-ready with a batch of this melted chocolate and marshmallow popcorn. Tossed with crumbled graham cracker pieces, this recipe is the ideal popcorn mix for camp hikes. No campfire necessary!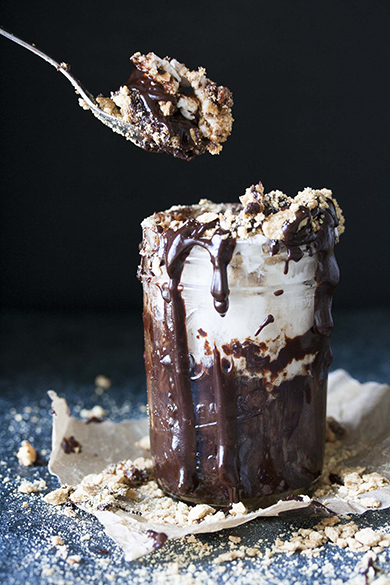 13. Flourless 5 Minute S'mores Molten Lava Cake
Just five minutes to s'mores ecstasy with this quick and easy recipe from Veggies Don't Bite. The dessert combines fudgy chocolate cake, a rich chocolate sauce, and melty marshmallows for a flourless lava cake that's topped with crunchy graham crackers for a treat like you've never seen before!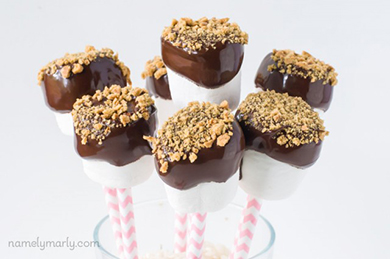 14. Easy Vegan S'mores Pops
This s'mores lollipop by Namely Marly is easy and fun! With only five ingredients, you can quickly whip up a batch for friends and family to enjoy all summer. Marshmallows are dipped in a homemade chocolate sauce and then rolled in graham cracker crumbs for this sweet nod to the traditional treat.
Stephanie Dreyer is a freelance writer and author on a mission to help families cook and eat healthier.