Super-sized bags of Gardein, accidentally vegan pie, and jumbo packs of veggie burgers? All of these (and more) are available at Costco, a budget-friendly vegan haven.
September 15, 2017
---
Costco is the second largest retailer in the world, and, as such, this membership-only warehouse store has just about everything you could need for your home and office, from household supplies, furniture, vitamins, and appliances. And now the retail giant is working to meet the demand for plant-based food, which is evident during a quick walk-through of the store's grocery section. Here are 15 of our favorite finds at Costco that have us loading up our oversized shopping cart.
1. Hope Spicy Avocado Hummus
If you're anything like us, you need a constant supply of hummus for snacking, dressing up meals, and spreading on sandwiches. So, to make sure you never run out of hummus, don't forget this jumbo tub of Spicy Avocado spread for all of your Mediterranean-meets-Mexican needs.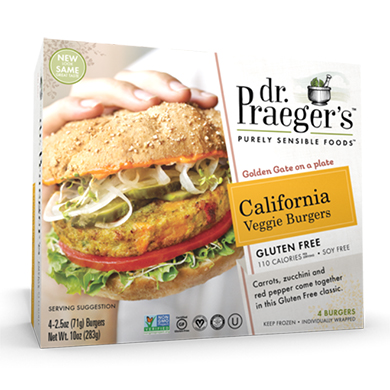 2. Dr. Praeger's California Veggie Burgers
A delicious veggie patty makes for a quick and easy meal, so you'll want to have plenty on hand for those days when you just can't be bothered to cook. This box of a dozen flavorful veggie burgers is perfect for simplifying backyard barbecues or adding a stress-free protein to your on-the-go lunch.
3. Gardein Meatless Crispy Chick'n with Mandarin Orange Sauce
Jumbo bags of Gardein? Yes, please! Now you can make sure all of your cravings are satisfied by keeping your freezer stocked with plenty of these popular vegan meat substitutes. Costco also routinely offers the brand's popular Fishless Filets and Crispy Tenders.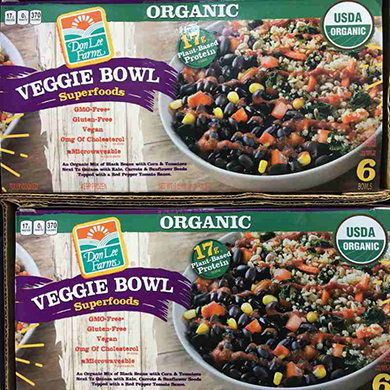 4. Don Lee Farms Veggie Bowls
Whether you're a working professional or busy student, sometimes convenience meals are needed to have on hand. So simplify your week by keeping these easy microwave Veggie Bowl meals—ready in minutes!—in your freezer.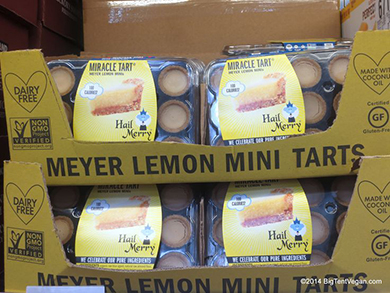 5. Hail Merry Miracle Tarts
Who wouldn't want to have a substantial stockpile of vegan sweets on hand? No one, that's who, which is why we love Hail Merry's lusciously rich tarts. Packed with healthy fats, these delicious treats are perfect for buying in bulk, which means you can satisfy your sweet tooth for weeks.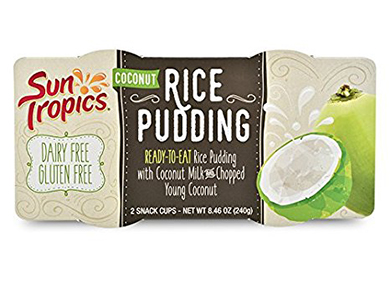 6. SunTropics Coconut Rice Pudding
Creamy rice pudding as ready-to-eat-treat is at your fingertips thanks to SunTropics!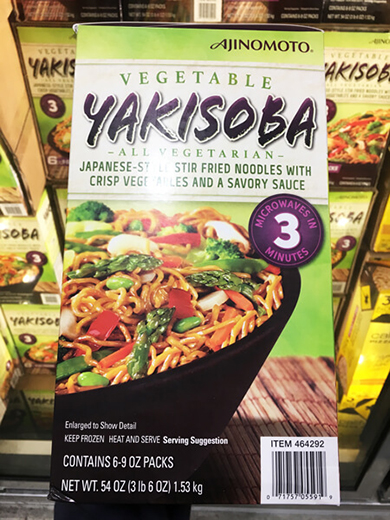 7. Ajinomoto Yakisoba with Vegetables
These microwaveable meals will satisfy any Japanese take-out craving in a more healthful, 100-percent plant-based way.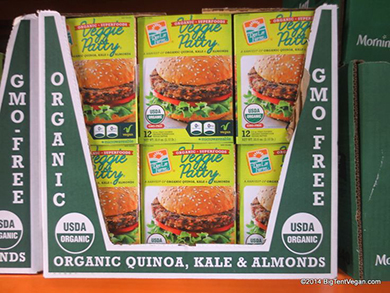 8. Don Lee Farms Superfood Veggie Patties
By buying these huge packs of nut- and vegetable-based burgers, you'll be able to enjoy stress-free weeknight meals without fear of having to make an emergency grocery run.
9. Silk Almond Milk
Make sure you never run out of almond milk by buying in bulk! Costco also sells soy milk and coconut milk, so you can choose the non-dairy milk that fits your preferences.
10. Orgain Organic Plant-Based Protein
Giant tubs of Orgain Organic Protein powder will keep your smoothies (and you) supercharged and ready to take on the week. This chocolate fudge flavor makes us feel like we're eating dessert, even when it's added to our green smoothies.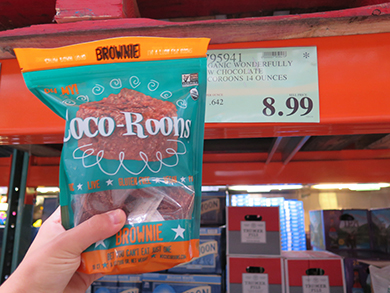 11. Coco-Roon Organic Brownie Super Cookies
Your only concern with this giant bag of raw vegan brownie bites will be how not to eat the entire bag in one day. Your sweet tooth will thank you!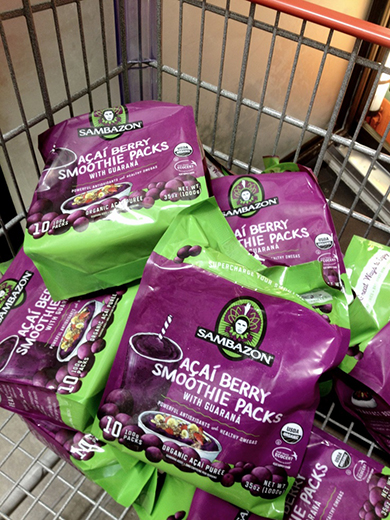 12. Sambazon Acaí Superfruit Packs
Fill your freezer with these açaí smoothie packs to ensure you have healthy snacks and smoothie bowls every day.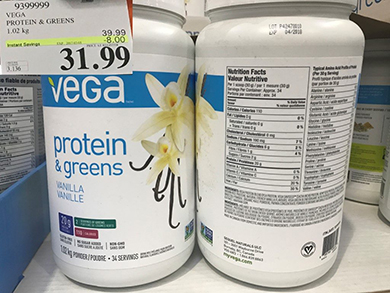 13. Vega Organic Protein Powder Vanilla
You'll never have to worry about getting your nutrients with this enormous tub of Vega protein. Loaded with protein, fiber, essential vitamins, Vega's powder provides pretty much everything you could need in a shake.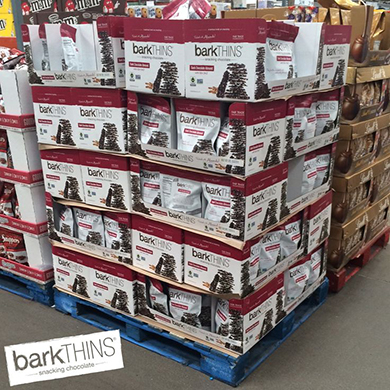 14. Bark Thins Snacking Chocolate
For when those individual-sized bags just aren't cutting it, we look to family-sized bags of barkThins Salted Almond snacking chocolate.
15. Costco Lattice Apple Pie
Did you know Costco's Lattice Apple Pie is accidentally vegan? If not, now you do! Turns out, you can have your pie and eat it, too.
Sarah McLaughlin is an editorial assistant at VegNews who is already planning her next shopping list for a Costco run.