Raise a pint and a pretzel to Oktoberfest! This celebration of marriage between Bavarian Crown Prince Ludwig and Princess Teresa of Sassonia-Hildburghhausen in 1810 has both evolved and expanded throughout the centuries. While the traditional horse race of this sixteen-day event has fortunately not endured the test of time, the festive spirit remains alive and well throughout Munich and other areas of the world. You supply the beer and atmosphere, and we'll provide the vegan recipes to make every day of Oktoberfest one worth drinking to. O'zapft!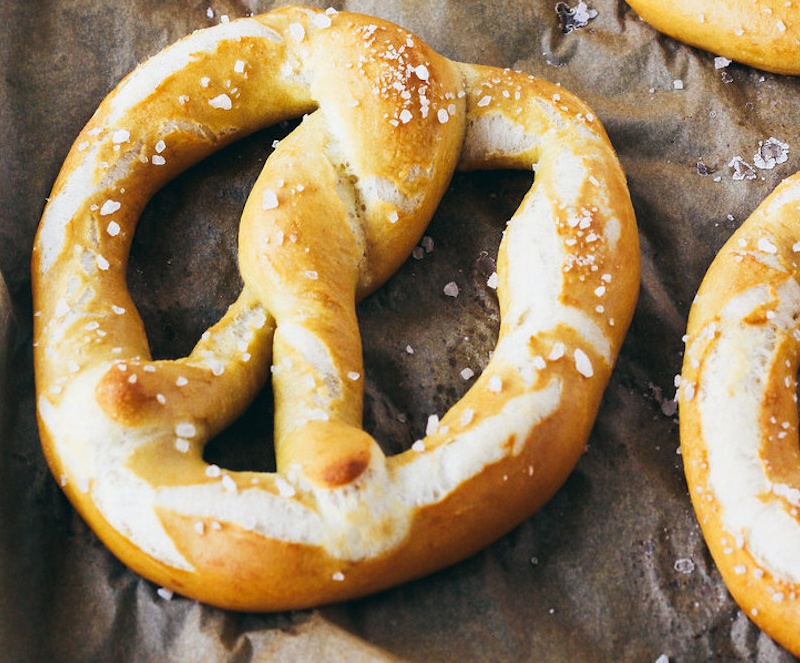 1. German Style Pretzels by Oh, Ladycakes
If you do nothing else to celebrate Oktoberfest, make these pretzels. Giant soft pretzels and beer are the Oktoberfest equivalent to Christmas cookies and milk, or challah and Hannukah. Even if you go the store-bought route (Trader Joe's sells frozen vegan pretzels), pretzels are a non-negotiable for any Oktoberfest activity.



2. Vegan Apple Strudel by Vegan in the Freezer
Forget pies, cobblers, and crisps—apple strudel is so much easier to make and equally delicious. You're just five ingredients and a store-bought puff pastry sheet away from creating a stunning, incredibly flaky, and pastry-shop worthy vegan dessert.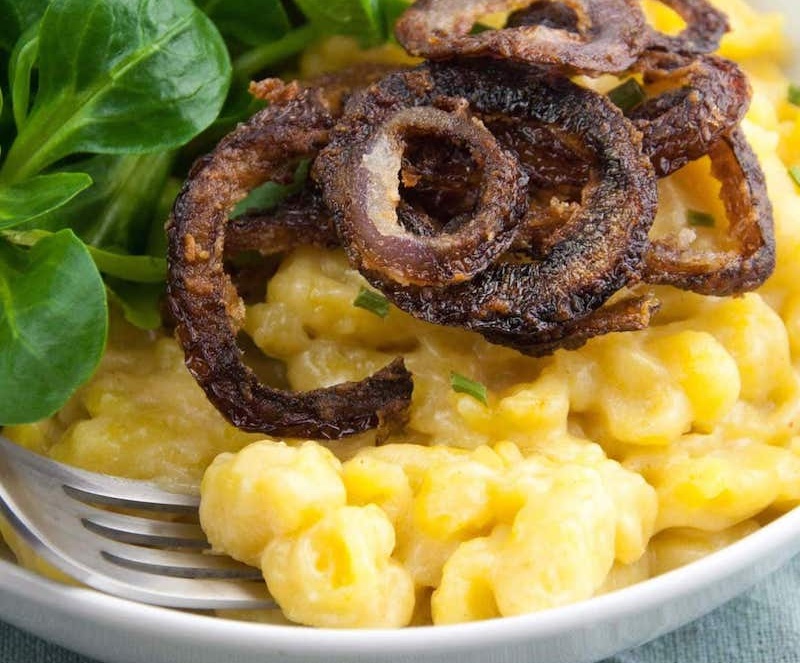 3. Vegan Spaetzle by Elephantastic Vegan
While technically a dumpling, think of spaetzle as German mac and cheese. These squiggly "noodles" are more toothsome and tender than pasta, and when doused in vegan cheese sauce, they give a new meaning to the idea of ultimate comfort food. Spaetzle is eyes-roll-back-in-your-head good.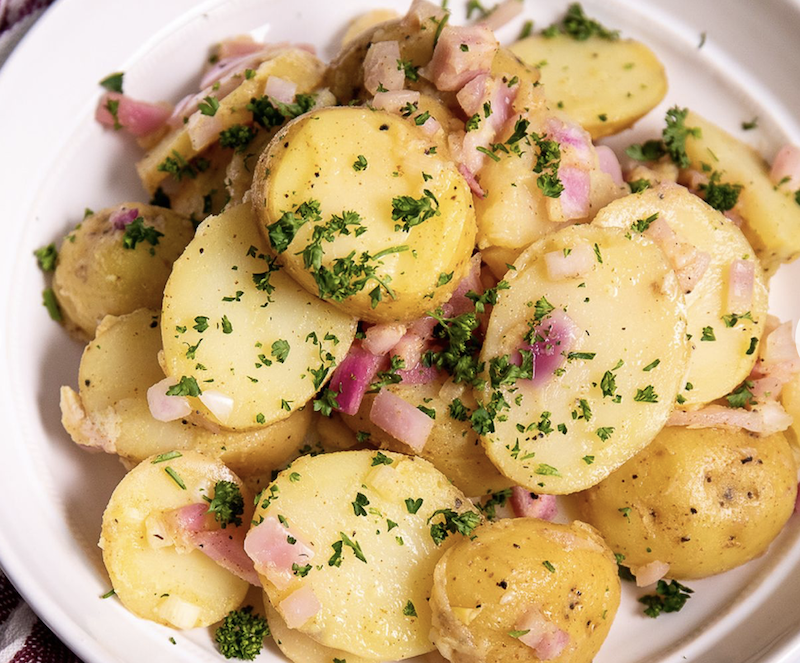 4. Healthy Vegan German Potato Salad by Plants Rule
There's no mayo in this potato salad. The German variation gets its flavor from spicy brown mustard and tangy apple cider vinegar. We'll take this well-composed side dish over goopy mayonnaise potato salad any day.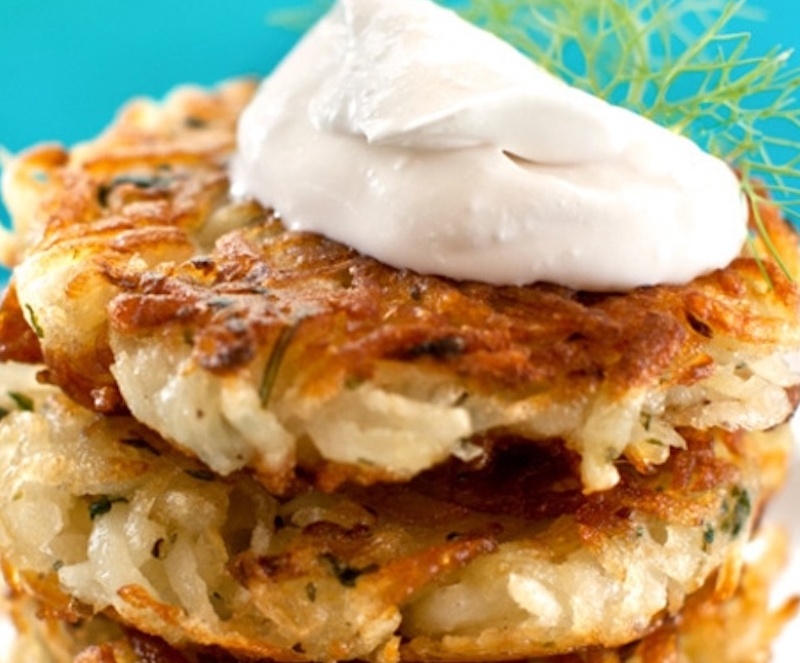 5. Vegan Potato Pancakes by Robin Robertson
Say it with us: kartoffelpuffer. Even if you can't get your tongue around the pronunciation, you'll definitely want to stick a fork into these fried discs of starchy goodness. Serve with a side of vegan sour cream and/or applesauce.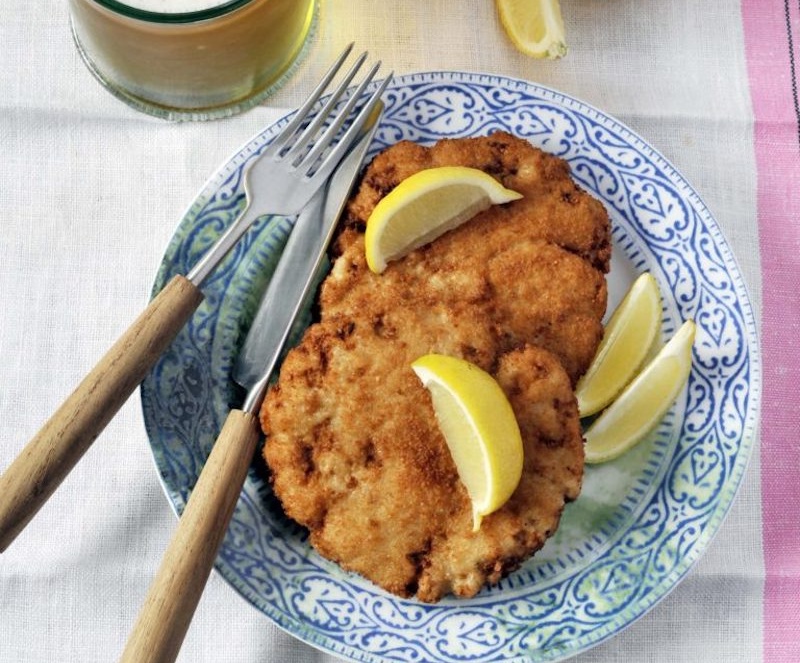 6. Vegan Wienerschnitzel by The Healthy Voyager
Let's be clear—a wienerschnitzel is not a hot dog. It's fried meat, pounded thin. This vegan version uses store-bought seitan cutlets and a vegan egg wash of ground flaxseed and plant milk to mimic this simple yet belly-warming German staple.



7. Seitan Currywurst by Vegan Yack Attack
For those who like it spicy, currywurst is one of the few German dishes that really brings the heat. This meaty sausage (made with seitan) is doused in a curry ketchup to kick up any Oktoberfest celebration.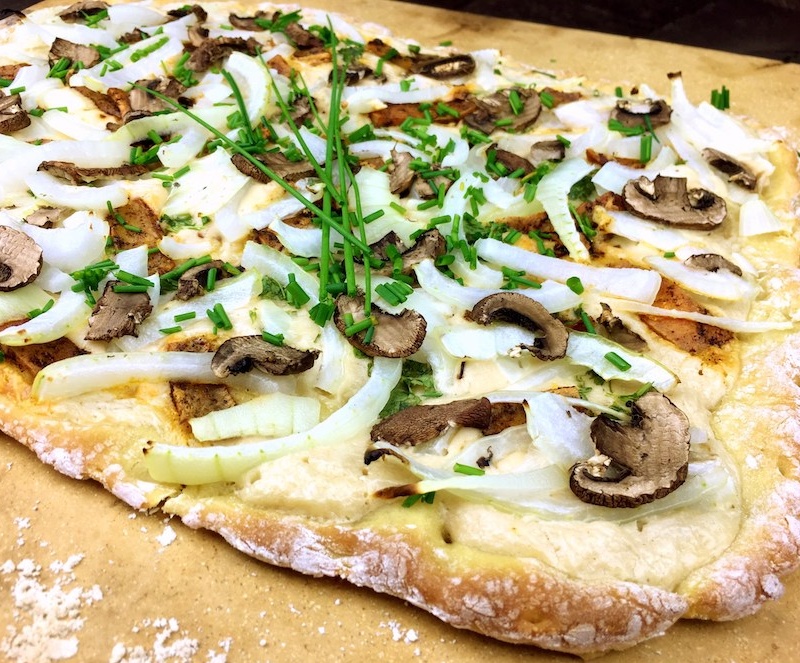 8. Vegan Flammkuchen by Vegan Soul Adventure
Germans say flammkuchen, Americans say flatbread. This party-approved appetizer is topped with a luxurious vegan crème fraîche, tofu bacon, sweet onions, and mushrooms. If you're in a pinch, buy the pizza dough and toppings from your local Trader Joe's or supermarket and swap the crème fraîche for vegan sour cream.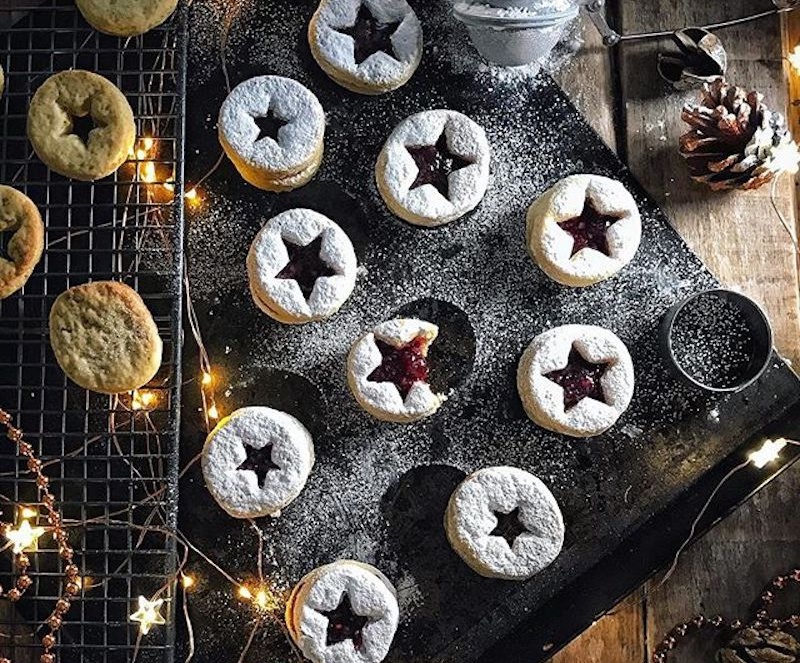 9. Vegan Linzer Cookies by Messy Little Vegan
While simple, these orange-flavored, jam-filled cookies are addictive. Try not to eat all the dough while cutting out your circles!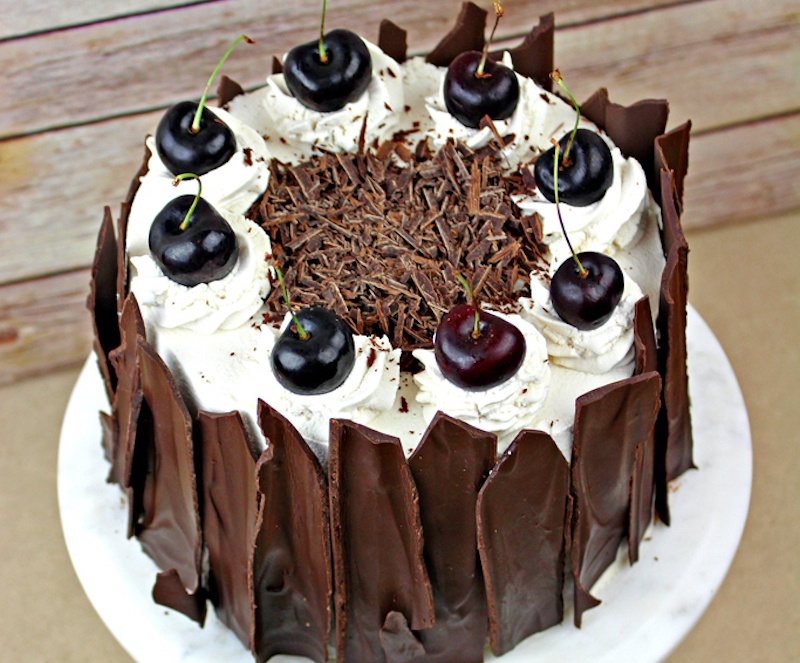 10. Vegan Black Forest Cake by Gretchen's Vegan Bakery
Need a show-stopper? This decadent layered black forest cake fits the bill. Watch guests' eyes bug out of their head with anticipation as you cut into the moist chocolate cake layered with vegan whipped cream and brandy-soaked cherries covered with a thick layer of chocolate buttercream and chocolate bark. Don't forget to take a picture for the humble brag on Instagram.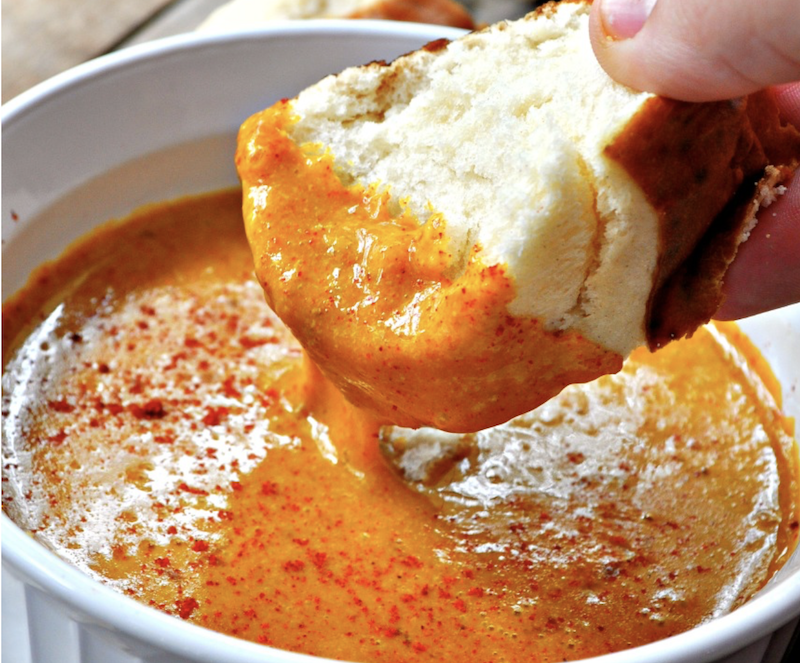 11. Vegan Beer Cheese Dip by Rabbit and Wolves
During Oktoberfest, it is highly encouraged to eat your beer. This boozy vegan cheese dip lends itself perfectly for pretzel-dunking and slathering on schnitzel.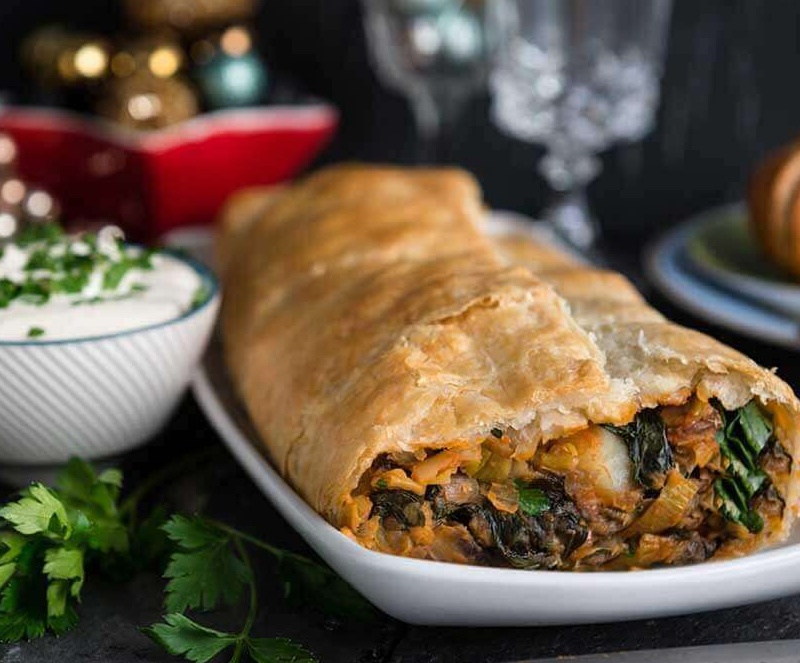 12. Savory Vegetable Strudel by Exceedingly Vegan
Like the English Wellington, a savory strudel is an excellent way to feed a crowd. This hearty main course is bursting with an umami filling of vegan cream cheese, mushrooms, eggplant, spinach, and smoked tofu all enrobed in a flaky puff pastry. Seconds, please!



13. Sauerkraut Pierogies by Taste Is Yours
Pierogies are traditionally a Polish dish, but the sauerkraut stuffing qualifies these dumplings for any Oktoberfest meal. Dedicate an afternoon to making a double batch and freeze the leftovers—you'll crave pierogies long after the holiday is complete.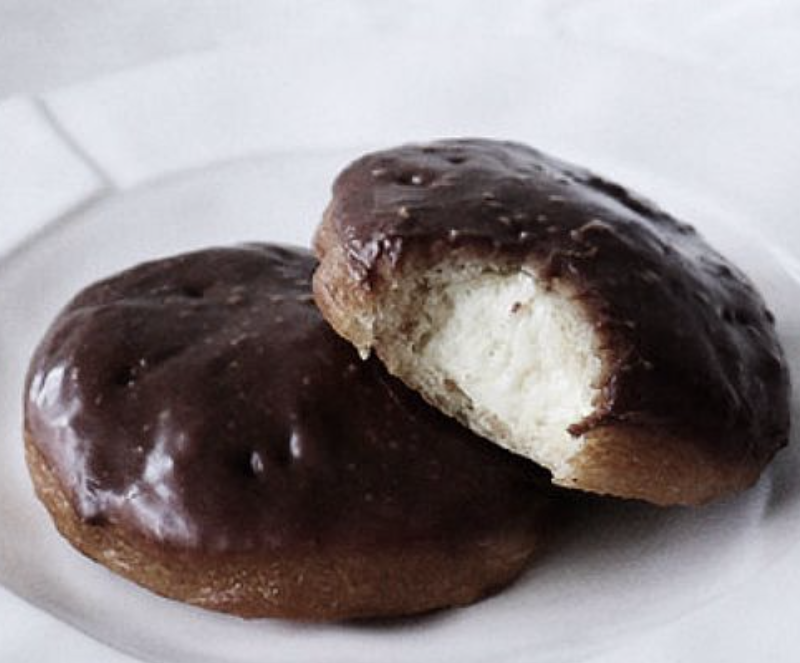 14. Bavarian Cream-Filled Doughnuts by One Green Planet
Start the celebration early by hosting an Oktoberfest brunch, complete with these luscious filled doughnuts. Bavarian cream is a staple amongst many German desserts and acts as a perfect filling to fried dough. You may never go back to jelly again.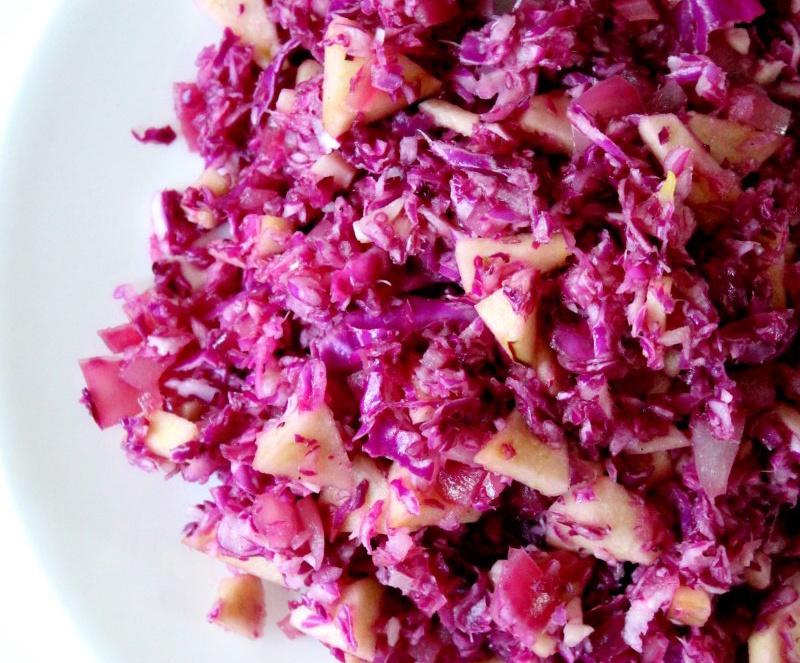 15. Red Cabbage & Apples by Bohemian Vegan Kitchen
Red cabbage is the end-all accoutrement to virtually every savory German dish. Make a giant batch and use it top your bratwurst, schnitzel, savory strudel, kartoffelpuffer, or everyday salads and entree bowls. Unlike other condiments, it's also spectacular eating straight out of the mason jar.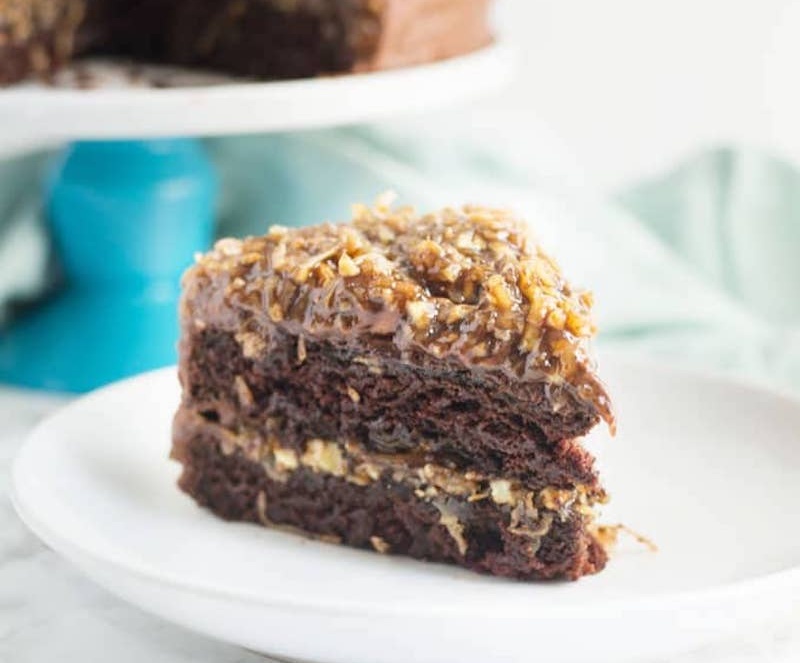 16. German Chocolate Cake by Mindful Avocado
We know, we know—German chocolate cake is not from Germany, but we can't ignore a good tongue-in-cheek joke. This cake was named after Sam German—the man who invented a sweet baking chocolate for the Baker's Chocolate Company in 1852. The product was named after him, and it wasn't until 1957 when a Texan homemaker submitted a recipe to her local Dallas newspaper titled "German Chocolate Cake," referencing the brand of chocolate she used, not the origin of the dessert. Serve this cake to your guests with a side of blue-collar American history!


Tanya Flink is a Digital Editor at VegNews as well as a writer and fitness enthusiast living in Orange County, CA.