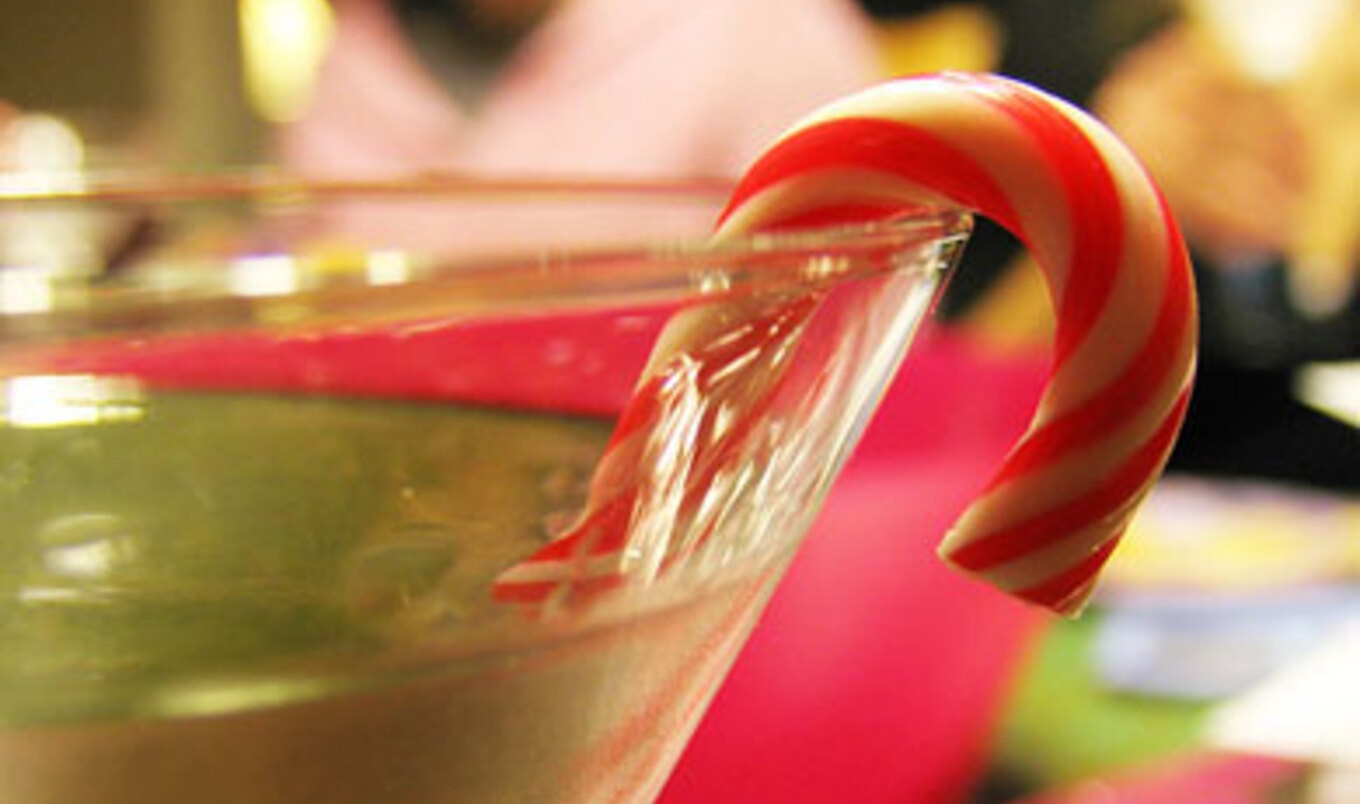 Our list of the best alcoholic vegan drinks means you don't have to compromise your ethics during the holiday season.
December 14, 2015
---
Aunt Rita's holiday eggnog might be fun for the omnivorous guests, but between the eggs, cream, and liquor filtered with bone char, it's not so great for the animals or us. Luckily, there are myriad vegan-friendly holiday drinks for the herbivores in the world that are just as tasty—and potent—as those dairy-laden cocktails. So grab the whiskey (Knob Creek, Bulleit, and Jack Daniels) and the rum (Captain Morgan, Mount Gay, and Bacardi are all vegan too), and let's get this party started.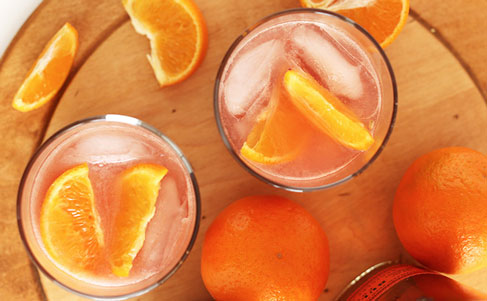 Photo Courtesy of the Minimalist Baker

Classic cocktails
For a Winter Bourbon Smash, add jam, bourbon, triple sec, orange juice, and a splash of club soda to make this bright and refreshing elixir. If you're planning to have a lot of guests, why not make a big bowl of Frosty Snow Angel punch? And if you're more of a vodka-soda person, make it seasonal with cranberry juice, fresh limes, and cranberries.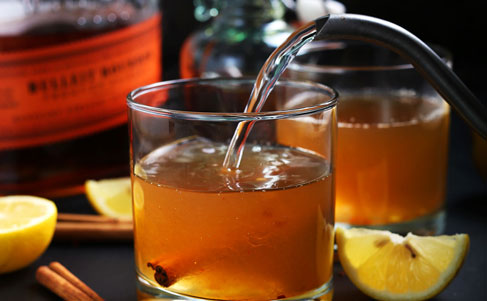 Photo Courtesy of the Minimalist Baker

Hot toddies
With flavors such as nutmeg, clove, and cinnamon—plus rum or whiskey—hot toddies can definitely warm a cold winter night. Not only is this holiday beverage easily veganized, but you can also customize it with flavors such as maple and chile. Count us in!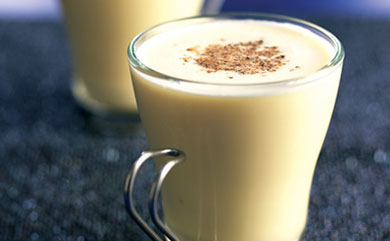 Spiking nogs
Countless dairy-free nogs on the market (hello, So Delicious, Califia Farms, and Bhakti) are just begging to be spiked during the holidays. If homemade is more your style, whirl cashews, dates, vanilla bean, nutmeg and water in a blender, and you have yourself a delicious (and raw) drink that is ready for a splash of vegan bourbon.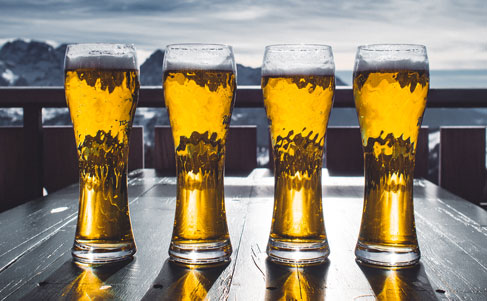 Seasonal brews
Whether you're a diehard hop head or prefer something lighter, there's something for everyone in the beer department this season. With aromas of citrus and pine and a hop-forward flavor, Sierra Nevada's Celebration Ale is the perfect bold beer for a big holiday meal, while Peak Organic's Holiday Saison has all the flavor you're looking for without the high alcohol content. And for those of you who are on the West Coast, don't worry about the lack of snow because you're within the distribution range of Ninkasi's Sleigh'r Beer. A dark double alt ale, this brew is full of toasted malt flavors, but packs the hop-filled kick for which the brewery is known.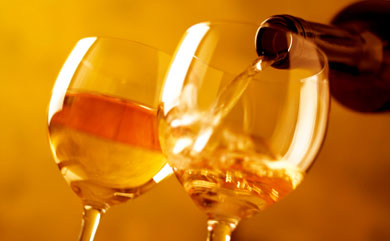 Vegan wine
Whether you're a fan of rich reds or crisp whites, you don't have to go without wine this holiday season. Although isinglass (fish bladders), casein (milk protein), gelatin (collagen from animal by-products), and albumen (egg whites) are common fining agents in the wine-making process, it's still possible to find some some animal-free standouts in the vino aisle. But, to be honest, any season is the right time to support vegan vineyards such as The Vegan Vine and Frey Vineyards.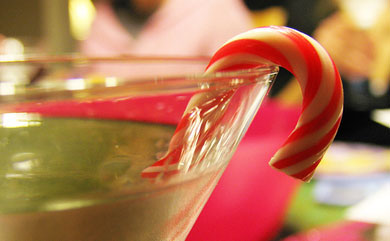 Just like dessert
We love dessert, but we really love cocktails that taste like dessert. Case in point? A peppermintini, which tastes just like a candy cane (and is even more delicious if you garnish it with one). Furthermore, we can't pass up a slice of apple pie, nor can we pass on making booze that tastes just like it, which is why we mix apple juice, cider, cinnamon, rum, and even everclear for an easy (but strong) seasonal treat. And for those of you who want to have a wild holiday party, whip up some mistletoe Jell-O shots. Don't worry—we gave them a gelatin-free makeover so you can enjoy a festive reminiscent of your college years.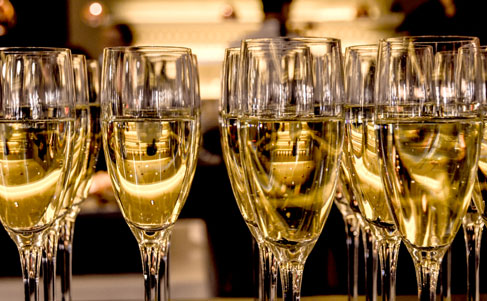 Bubbly New Year
You can never be too prepared, especially when it comes to what you're toasting with on New Year's Eve, so pick up vegan bubbly such as Veuve Clicquot, Domaine Ste. Michelle, or Palmer & Co to start mixing some celebratory drinks. Clementine oranges and brandy always take a simple glass of Champagne up a notch, and if you're feeling adventurous, add carrot juice and cayenne for a refreshing and vibrant sparkling cocktail. Or, enjoy our favorite way to dress up Champagne with a splash of crème de cassis (blackcurrent liquor).