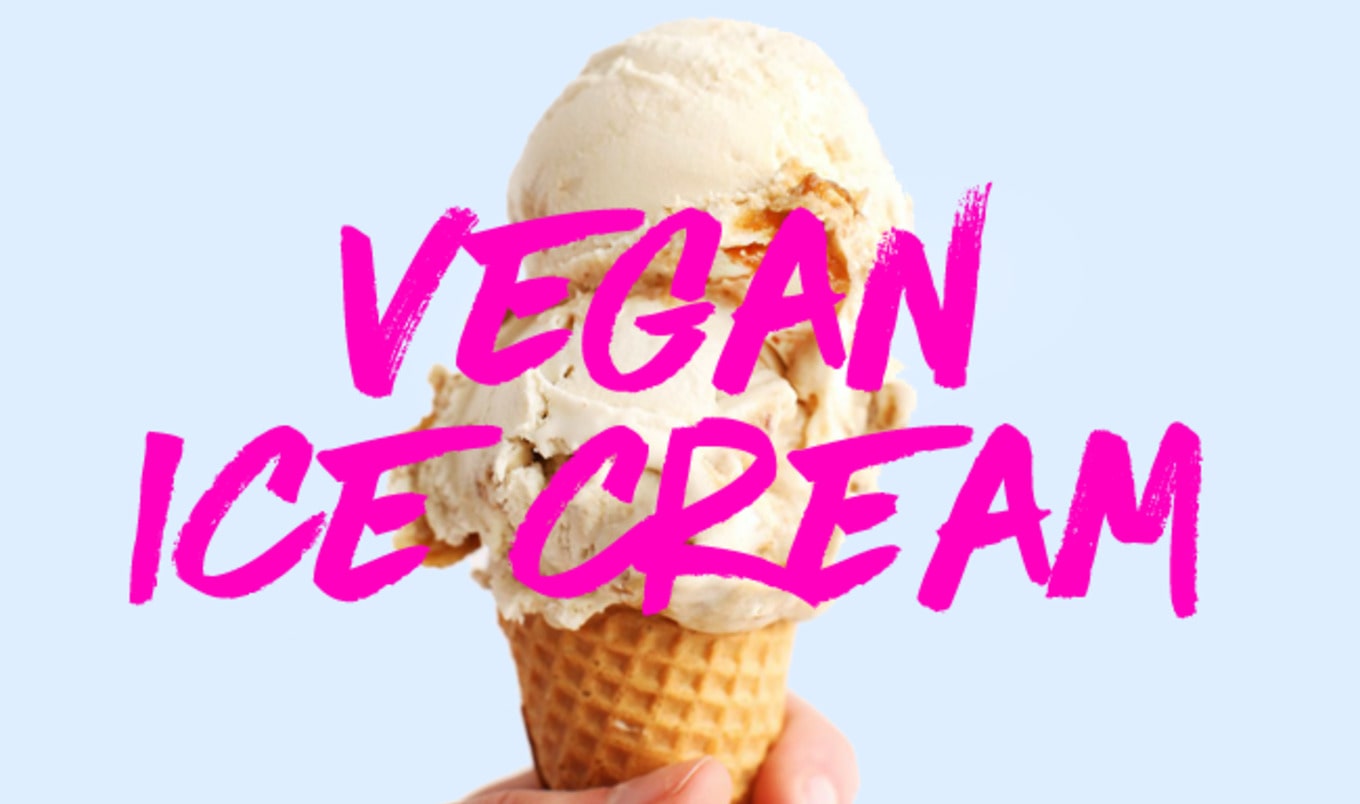 Celebrate the vegan ice cream makers who've been doing dairy-free ice cream long before the Vermont brand entered the scene.
June 19, 2017
---
Earlier this year, iconic ice cream makers Ben & Jerry's debuted its third round of vegan ice cream flavors, which allowed dairy-free eaters to enjoy premium desserts such as Peanut Butter Half Baked and Cinnamon Buns. And while a massive food corporation introducing plant-based ice cream is a major victory, the company's recent array of non-dairy ice cream is something long-time vegans have known for a while: vegan ice cream is the best.

Long before the Vermont-based brand staked a claim in the dairy-free world, So Delicious was doing its thing as Purely Decadent, Tofutti was (and still is) slinging its sandwich Cuties, and dairy-free DIYers created handmade concoctions made from coconut milk, bananas, and frozen fruit.

Fast-forward to 2018, and most vegans today are pretty spoiled by the wide array of frozen creamy options at our disposal. Plus, with this scorching heatwave, we could all use a cool treat, so we've rounded up seven of our favorite vegan ice creams no freezer, and hot summer day, should be without.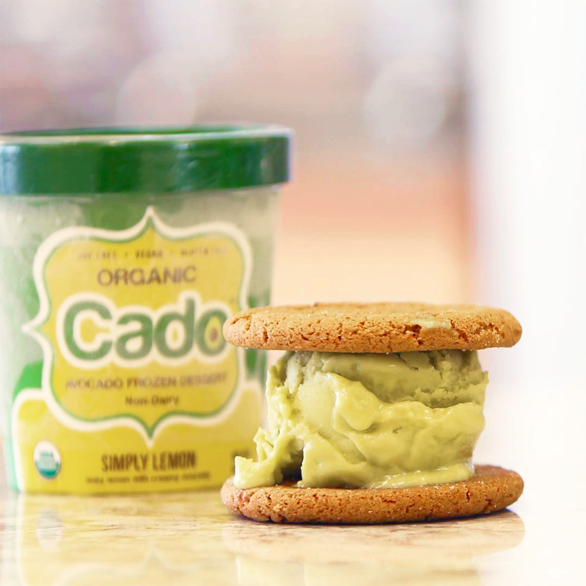 Cado
You have your soy bases, your nut bases, your coconut bases, and even your hemp seed bases, but hold on to your spoons because the world's first avocado-based ice cream is here to change the game. Organic avocado is cold-pressed, sweetened, and flavored before being churned to a silky, smooth consistency. The fruit's subtle floral aroma lightly infuses each variety, but flavors such as Deep Dark Chocolate, Simply Lemon, and Mint Chocolate Chip shine through for a unique take on our favorite frozen treat.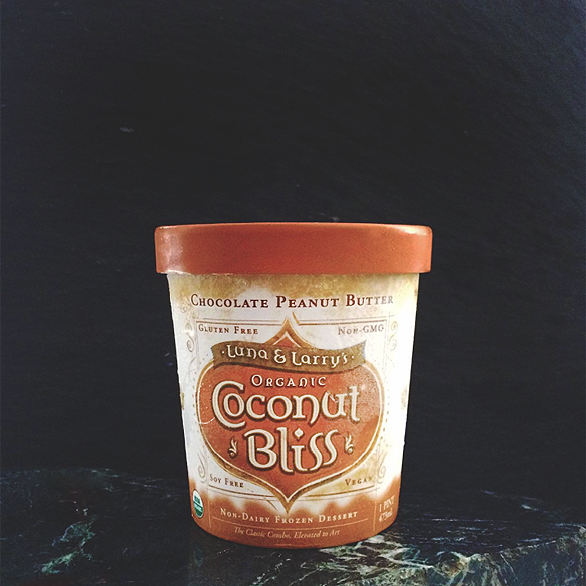 Coconut Bliss
Eugene, OR-based Luna & Larry's offers 19 luscious flavors—the newest additions being Chocolate Chip Cookie and Cinnamon Chocolate Fusion—and a number of frozen bars all made with coconut milk. For a pint of heaven, Summer Berry Swirl folds organic strawberries, wild blueberries, and blackberries into a vanilla base, while Coconut Almond chocolate bars feature pure coconutty goodness enrobed in a thick dark chocolate shell infused with crunchy California almonds.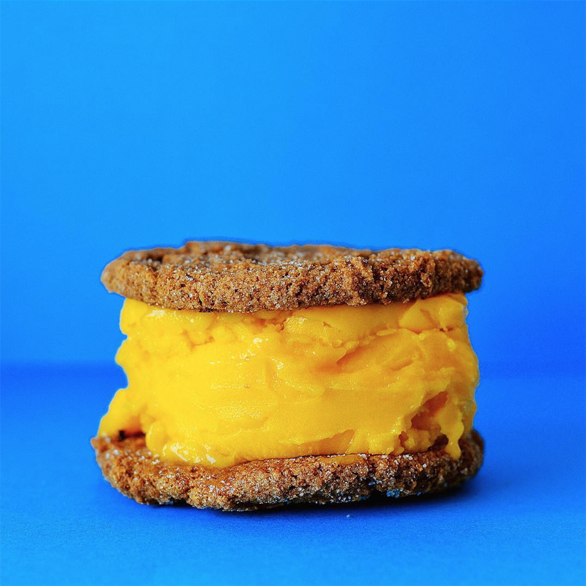 Coolhaus
Makers of "architecturally-inspired gourmet ice cream," Los Angeles-based Coolhaus produces boundary-pushing ice cream sandwich creations out of mobile ice cream trucks and carts in Southern California, New York City, and Dallas. But for the rest of the nation, their pre-packaged ice cream sandwiches, pints, and ice cream bars are available at grocers. The brand is famous for its crazy-inventive, decidedly un-vegan flavors (steer clear of the fried chicken-caramel option), but thanks to the power of the vegan voice, compassionate cream lovers can enjoy Vegan Nutella, Cinnamon Cookie Dough ice cream, and a number of artisanal sorbets by the scoop or sandwiched between a vegan spiced ginger-molasses cookie.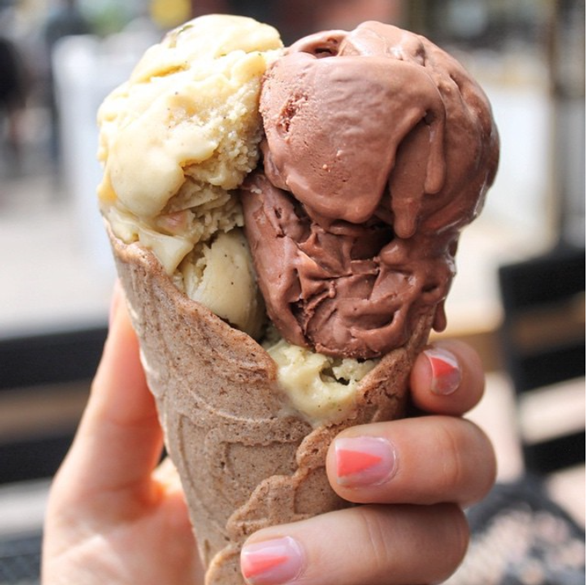 DF Mavens
Another New York favorite, DF Mavens' ice creams are hand-crafted in Astoria, Queens, certified gluten-free, and completely vegan. What really sets the company apart, however, are its three different milk bases from which customers can choose—coconut, almond, and soy. Special care is taken to ensure no cross-contamination occurs, with production of flavors running according to allergen, a godsend for those vegans with sensitivities. The finest Venezuelan cacao is sourced for the Del Lago Chocolate coconut milk flavor, Mint Almond Cookie swirls gluten-free sandwich cookies into a minty almond base, and New Orleans Salted Praline combines Louisiana pecans, non-dairy caramel, and fleur de sel into a classic soy milk base. But we're stocking up on their Key Lime Creme coconut milk bars swirled with vanilla lime juice and a sugar cookie crisp in preparation for lazy summer days.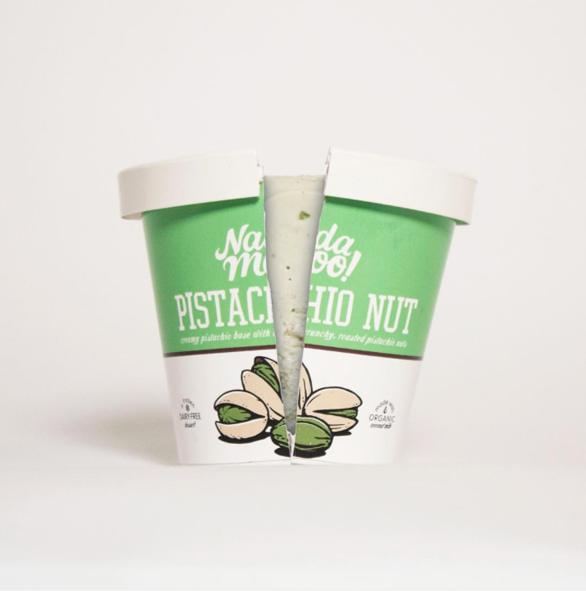 Nada Moo!
This family-owned Austin, TX-based brand has the distinctions of having one of the most fun brand names … and for doing coconut milk ice cream right. Flavors such as Chocolate Almond Chip, Vanilla Cha-Cha Chai, and Maple Pecan taste true to their names, and not with that cloying tropical undertone that happens with some ice creams made from the fruit. With organic, non-GMO, vegan, gluten-free, kosher, and fair-trade certifications under its belt, Nada Moo! is dedicated to doing without the unnecessary and leaving only a quality, decadent product.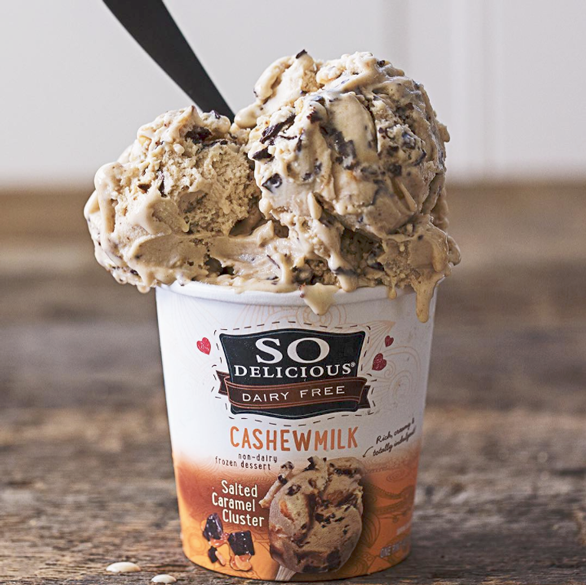 So Delicious
Many (if not most) vegans know about So Delicious' line of creamy cashew-based desserts. Take your pick from flavors including Cappuccino, Creamy Cashew, Dark Chocolate Truffle, Snickerdoodle, and the newly released Creamy Chocolate, Chocolate N' Cream, or Very Vanilla. However, you'll probably fall in love with Salted Caramel Cluster, studded with chocolate-covered cashews and a ribbon of salted caramel. The flavor was so popular that for months it was nearly impossible to find, but you'll see it on shelves starting this month.
Sorbabes
Sorbabes is a New York-based brand that's been in the ice cream business since 2013, making batches of creamy goodness for those with an artisanal palate. Its coconut cream-based non-dairy lineup includes Burnt Sugar Vanilla, Chocolate Salty Caramel, Cold Brewed Cinnamon Coffee, Mint Cacao Chip, and Speculoos Cookie Butter, but be careful—two non-dairy flavors also contain honey (Blackberry Honey and Wildflower Honey Pistachio). Our favorite? Speculoos Cookie Butter, although we're holding out for a partnership with Shark Tank winners Bee Free Honee for a veganized version of that sweet pistachio flavor. Make it happen, Steve!