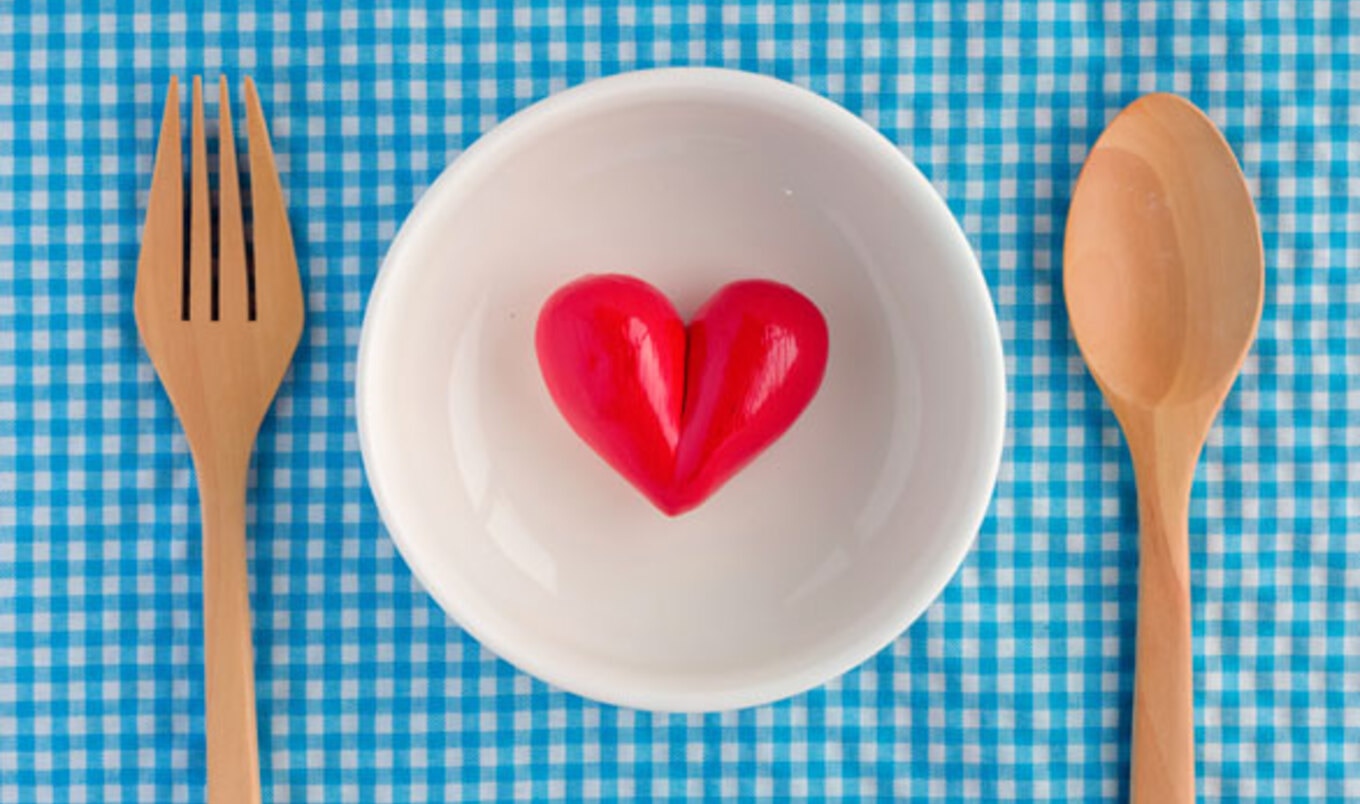 Set the ultimate romantic mood with the perfect music, delicious vegan food, and tantalizing aesthetic.
February 10, 2016
---
There's no perfect formula for romance. What's inviting to some might be off-putting to others. But whether it's your first date or your 50th, nothing is quite as intimate as a meal cooked and eaten together at home, where you have the ability to completely customize your dining experience. However, when your eating styles don't align—let's say one of you is vegan and one of you isn't—cooking and eating together can get complicated. That said, nothing woos faster than good, old-fashioned thoughtfulness, which is why we've created three tips to help create an entire evening centralized around your date's personal preferences.

1. Cater to their flavor
Mildly stalk your date's Instagram account to see what they put #YUM by, then create a dish inspired by their taste. If your date is a meat eater, find out what flavors they enjoy and veganize them. If you are not so inclined to create an original dish yourself, there are a ton of vegan recipes online. Search a recipe you think your date will love—or check out our recipe for Spicy Cauliflower Steak, designed especially for a romantic evening. If all else fails, there are a lot of rent-a-chef apps out there to customize your experience.

2. Say it with song
Since music is subjective, we won't say who to put on a Valentine's playlist, but we're pretty sure you have a handle on what not to put on a play list because anything violent or ultra explicit could be a bit of a mood killer. In addition to creating a mood-setting mealtime playlist, why not score extra points by sending your Valentine a link to a different song all day leading up to to the romantic dinner? If you want to keep your soundtrack subtly pro-vegan, you can come up with a playlist featuring cruelty-free artists such as Moby and Leona Lewis.

3. Fine tune the ambiance
If your valentine has spent a ton of time at your spot—heck, you might even live together—show you've put a little extra thought into the evening by breaking the monotony. Put out a nice tablecloth (pro tip: a doubled-up bed sheet works if time is tight), dim the lights, and rearrange the furniture to give the space a completely new vibe. Or, turn your living room into a bistro. When the meal is ready, don't forget to put some extra attention on plating your completed dish before it hits the table.
Zoe Eisenberg and Aynide Howell are co-authors of The Lusty Vegan, a Cookbook and Relationship Manifesto for Vegans, and the People who Love Them, © 2014 by Vegan Heritage Press.