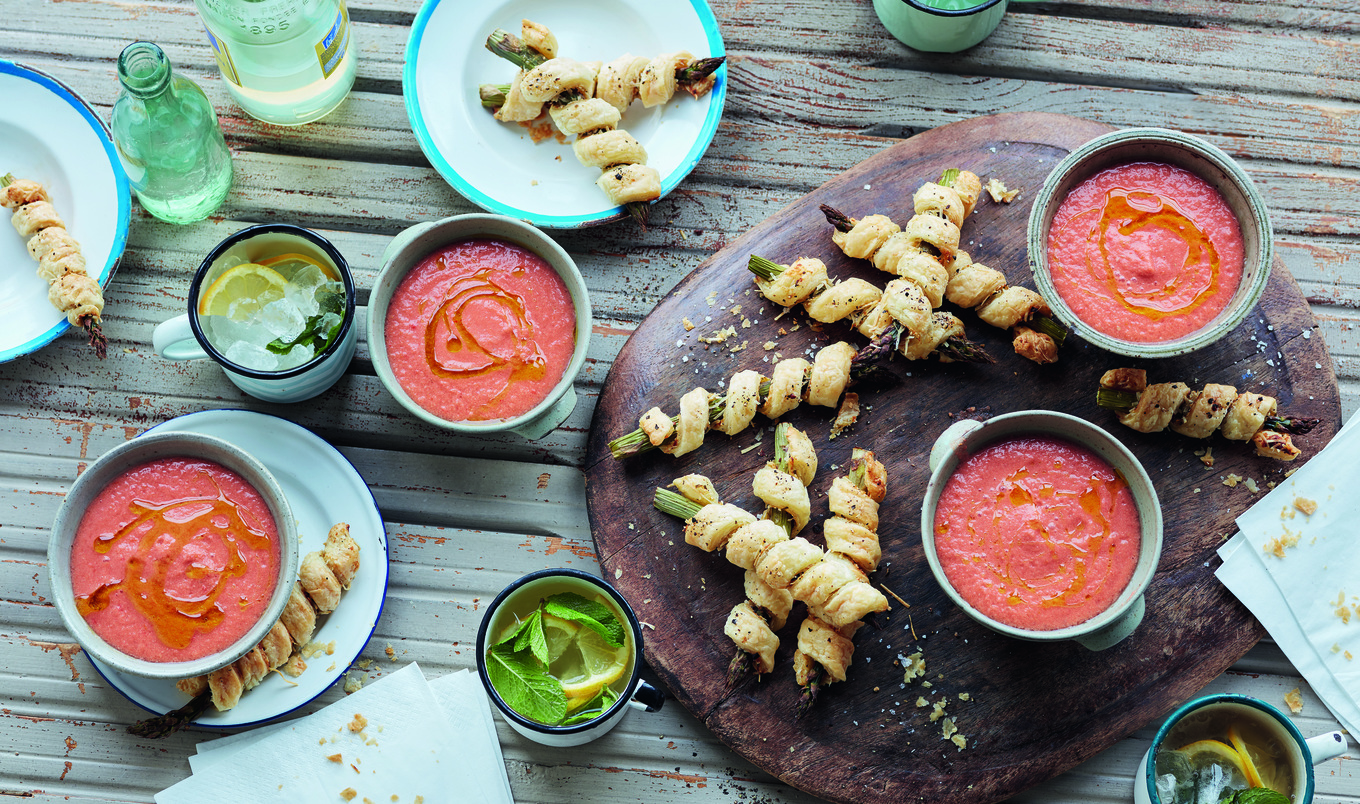 Buttery puff pastry sprinkled with shredded parmesan cheese and seasoned with savory herbs makes for an eye-catching appetizer.
March 1, 2021
Picky kids? Try wrapping those vegetables in cheesy puff pastry for a fun treat! Serve these delicious asparagus straws from the Dirty Vegan: Another Bite cookbook with a mustard dipping sauce or vegan ranch for a saucy pairing.
What you need:
Plain flour, for dusting
½ pound vegan puff pastry
1 tablespoon Dijon mustard
⅓ cup grated vegan parmesan cheese
2 tablespoons nutritional yeast
½ tablespoon chopped rosemary
¼ teaspoon crushed red pepper
12 thick asparagus spears
Olive oil, for brushing
½ teaspoon salt
¼ teaspoon black pepper
What you do:
Dust work surface with a little flour. Roll pastry out into a long rectangle, about ¼-inch thick. Spread mustard thinly over pastry, and sprinkle with cheese, nutritional yeast, rosemary, and crushed red pepper.
Fold pastry in half and roll back out into a rectangle. Cut into 12 long strips and place in refrigerator for 20 minutes to chill.
Preheat oven to 400 degrees. Trim away any tough ends from asparagus. Remove pastry from fridge. Coil each asparagus spear in a spiral of pastry and lay on a baking tray. Brush pastry lightly with olive oil sprinkle with salt and pepper.
Bake for 15 to 20 minutes, until pastry is golden and asparagus tender. Serve hot or let cool on a wire rack and serve at room temperature.
Photo credit: Jamie Orlando Smith