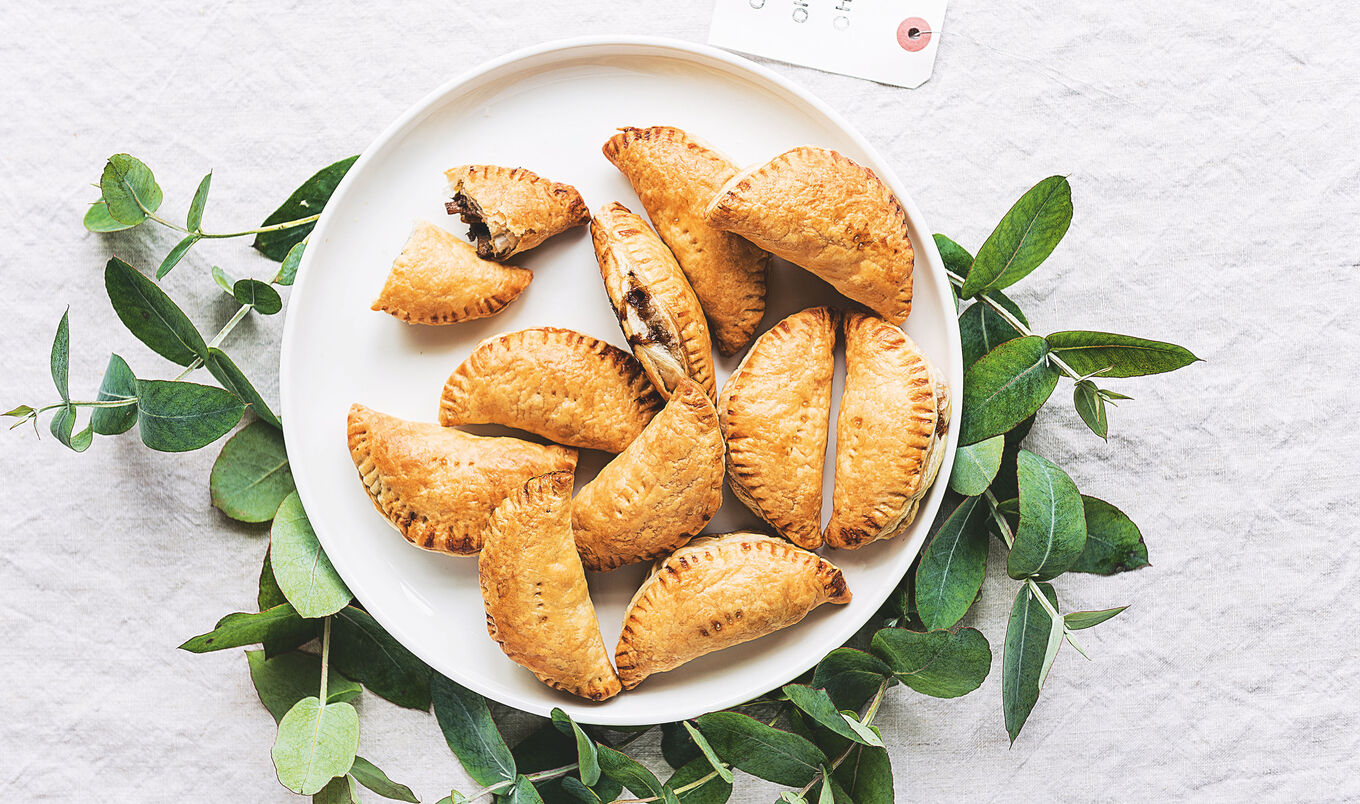 These flaky, buttery pockets are filled with umami-rich mushrooms and tasty herbs for a cold-weather treat.
November 17, 2022
Each bite of these puff pastry mushroom turnovers from the Vegan Christmas cookbook is filled with luscious, sautéed vegetables and lots of herbaceous flavor. Serve as an appetizer or pair with a crisp salad and hot mushroom gravy.
What you need:
Olive oil, for cooking
1 onion, finely chopped
5 cups mixed mushrooms, sliced
2 garlic cloves, crushed
1 tablespoon dijon mustard
⅓ cup balsamic vinegar
½ teaspoon salt
¼ teaspoon black pepper
¼ cup parsley, chopped
1 teaspoon Herbes de-Provence
2 sheets vegan puff pastry
3 tablespoons soy milk
What you do:
Preheat oven to 350 degrees. In a sauté pan over medium heat, warm 1 tablespoon olive oil, add onion, and sauté for 10 minutes. Add mushrooms and garlic, and cook for 5 minutes. Add mustard, vinegar, salt, and pepper and sauté for 7 minutes. Remove from heat and stir in parsley and Herbes de-Provence.
Using a round cookie cutter, cut 6 discs from each sheet of puff pastry. Place 1 tablespoon mushroom filling in center of each disc. Brush outer rim of pastry with soy milk, fold over to close, and press with a fork to seal edge. Brush turnovers with soy milk. Then place on a baking sheet and place in oven.
Bake for 30 minutes or until golden brown. Remove from oven and let cool slightly before serving.