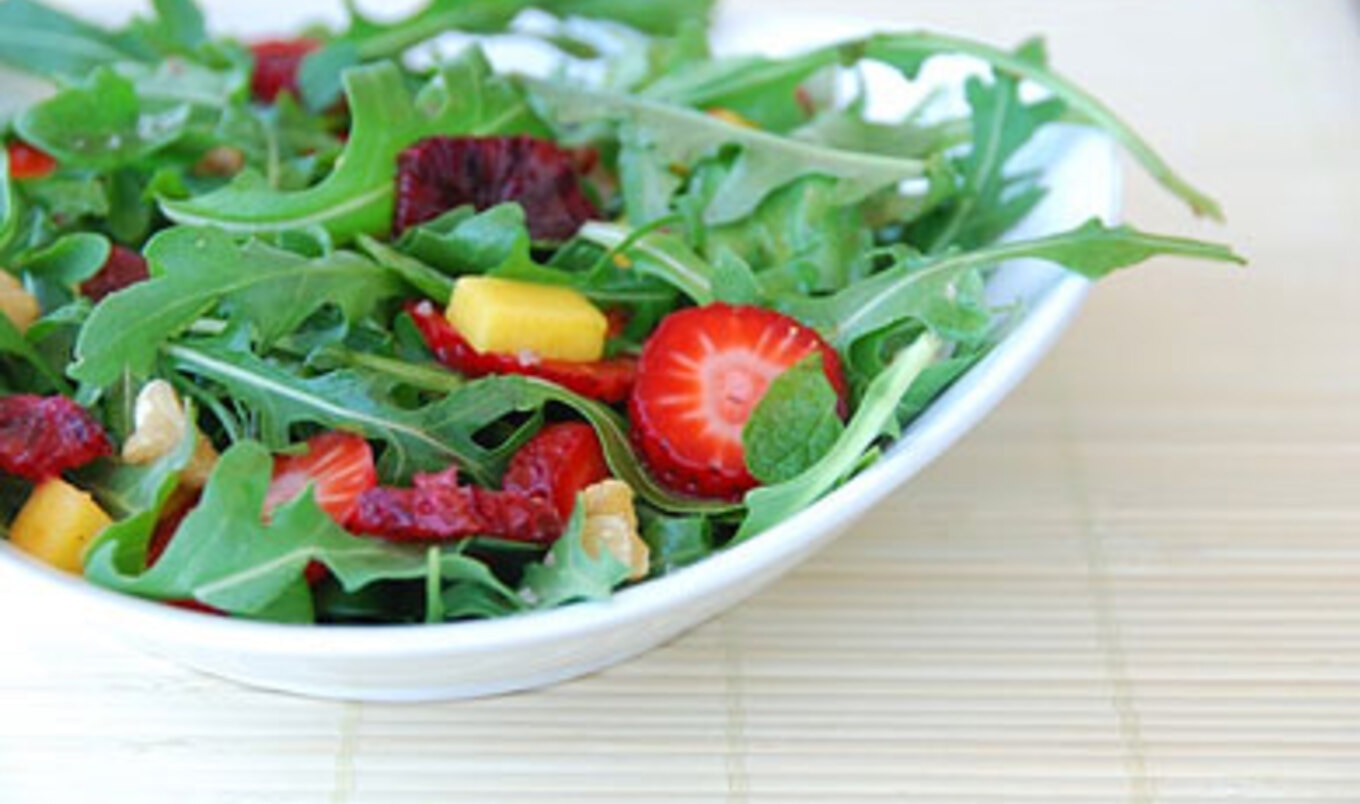 Flavorful and fresh, this salad puts a little punch in your lunch.
July 22, 2012
Chickpeas add substance to this fresh and vibrant salad. Tangy orange vinaigrette kicks up the flavor a notch and adds even more freshness. For extra color, toss in a few lingering strawberries, a slice of mango, or any other fruit you have on hand.

What you need:
1/4 cup orange juice, preferably freshly-squeezed
4 teaspoons olive oil 
1 tablespoon fresh lemon juice
1 clove garlic, finely chopped
Salt and freshly ground black pepper, to taste
2 cups cooked chickpeas or 1 (19-ounce) can chickpeas, drained and rinsed
1 small red onion (about 4 ounces), peeled, quartered, and thinly sliced crosswise, soaked in cold water
8 cups torn romaine lettuce leaves, washed and dried
What you do:
In a medium bowl, whisk together the orange juice, oil, lemon juice, garlic, salt, and pepper. Add the chickpeas and onion; toss well to combine. Let stand for 15 minutes at room temperature to allow the flavors to blend. Toss again.
Divide the lettuce leaves evenly among 6 salad plates. Spoon the chickpea mixture evenly over the lettuce and serve at room temperature.
Click here for more delicious recipes:
Chickpea & Lentil Soup
Chickpea & Eggplant Kibbe
Ethiopian Chickpeas