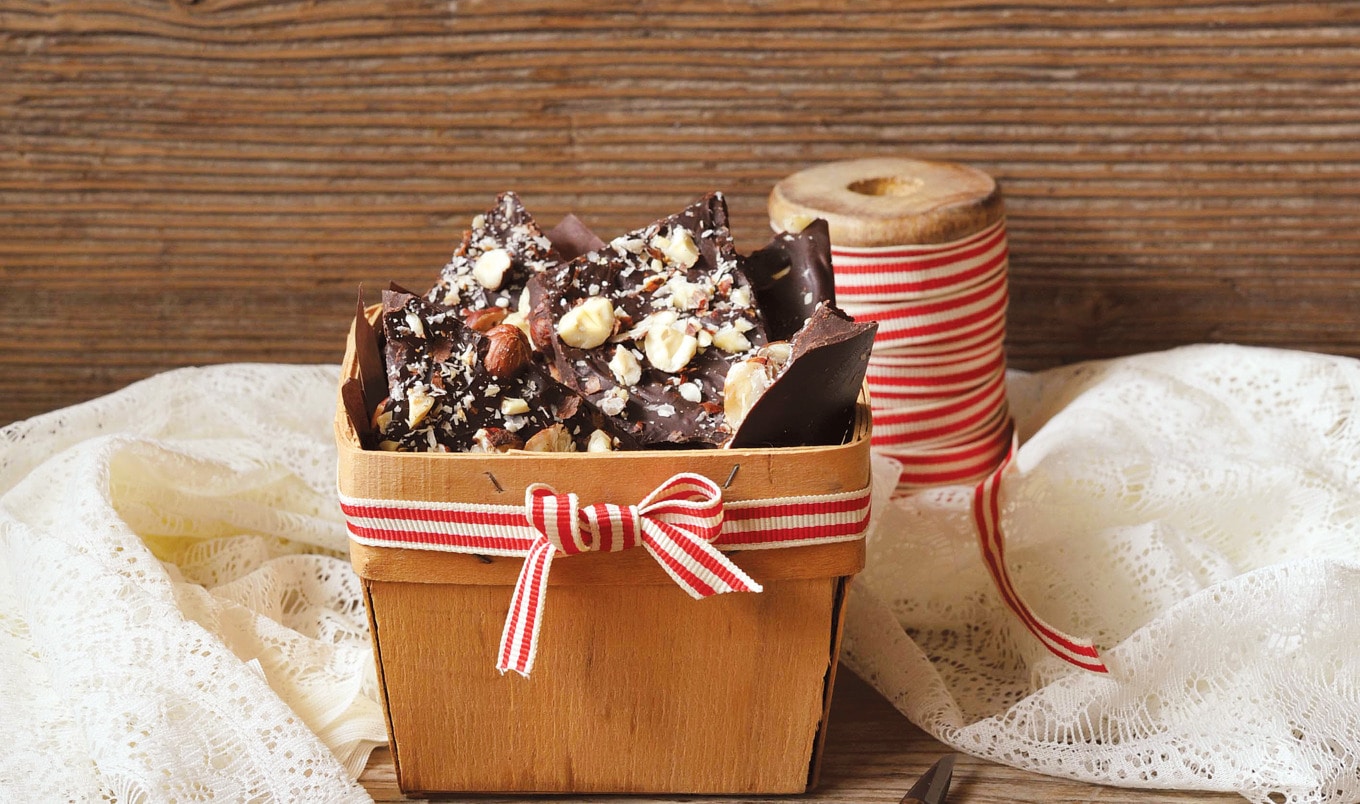 Delight your friends and family with customizable, irresistible, easy-to-make vegan bark.
December 12, 2018
The countdown to the holidays has begun, and lucky for you, this super simple, melt-in-your-mouth recipe—from VegNews Food Editor Joni Marie Newman's Vegan Food Gifts—comes together in no time to put a smile on anyone's face.
What you need:
12 ounces vegan chocolate chips
1 tablespoon flavored extract of your choice (see below)
2 cups crushed mix-ins (see below), divided
Mix-in options:
Crushed pretzels and vanilla extract
Crushed candy canes and peppermint extract
Smoked almonds and liquid smoke
Candied citrus peel and orange extract
Mixed nuts and almond extract
Crushed chocolate cookies and vanilla extract
Homemade vegan bacon bits and liquid smoke
Pumpkin seeds and 1 teaspoon chipotle powder
What you do:
1. Line a rimmed baking sheet with parchment paper.
2. In a double boiler over medium heat, add chocolate and flavored extract, and melt, stirring until smooth. Alternatively, place a metal mixing bowl over a simmering pot of water to melt gently, being careful not to get water in chocolate. Add 1 cup mix-ins and stir to combine.
3. Onto a baking sheet, pour chocolate evenly and sprinkle remaining 1 cup mix-ins over top. Set aside and allow chocolate to harden before breaking into pieces.