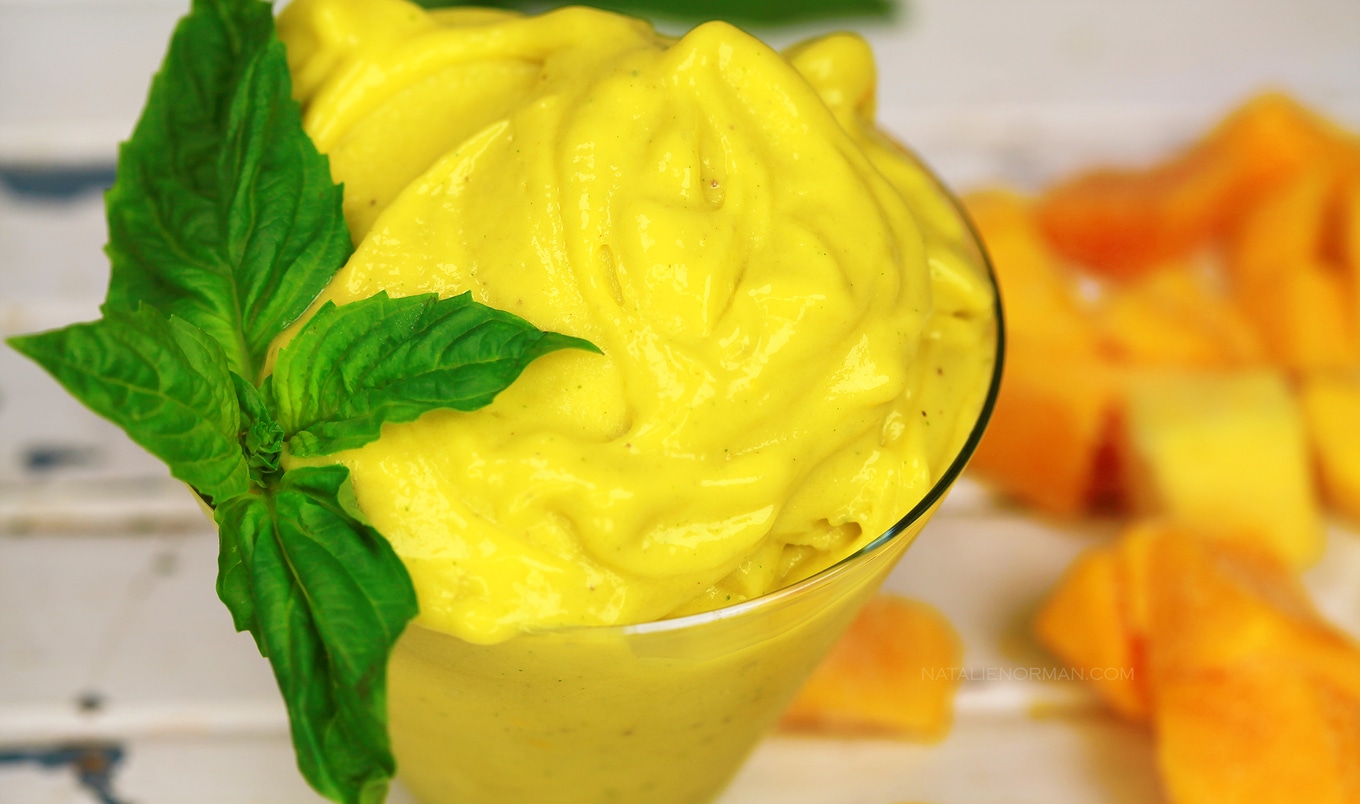 This light, sophisticated sorbet will impress your friends—even if you're not an expert in the kitchen.
March 28, 2023
There's no better spring dessert than a sorbet, which is why we've created a delightful treat made with just mango and basil. We're not sure what's best about this sorbet—the fact that it's free of sugar, salt, and fat, or that it takes only a few minutes to make using simple ingredients. You decide!

Serves 2

What you need:
2 cups frozen mango chunks
2 cups frozen banana chunks
1 tablespoon lime juice
1 tablespoon minced raw basil leaf
What you do:
Into a blender, place all ingredients and blend until a thick, smooth ice cream consistency is achieved. Enjoy immediately!