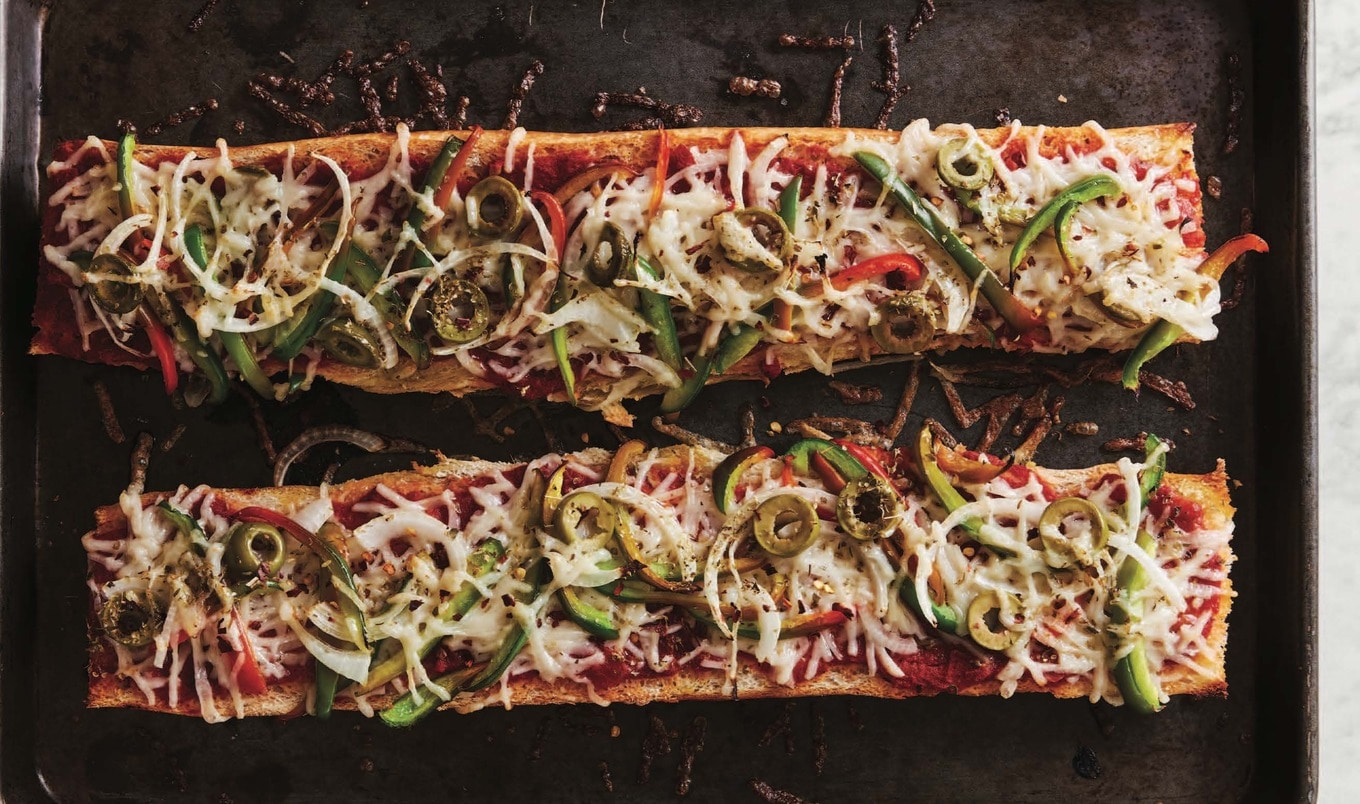 Dinner doesn't get much easier (or tastier) than this simple, saucy pizza.
June 19, 2023
Switch up the toppings on this easy, no-fuss pizza recipe from the Easy Vegan Comfort Food cookbook to your liking. Try vegan sausage grounds, mushrooms, buffalo cauliflower, and a drizzle of vegan ranch.
What you need:
1 (16-ounce) loaf French bread
1 cup pizza sauce
2 cups shredded vegan mozzarella cheese, divided
½ bell pepper, thinly sliced
½ sweet onion, thinly sliced
⅓ cup pitted, sliced green olives
½ teaspoon dried oregano
What you do:
Preheat the oven to 400 degrees.
Slice French bread in half horizontally and place both pieces on a rimmed baking sheet, cut-side up. Spread pizza sauce evenly over both pieces of bread, using as much sauce as desired. Spread 1¾ cups of cheese over both halves of bread. Add bell pepper, onion, and green olives evenly across top, then sprinkle on remaining cheese and oregano.
Bake for 12 to 15 minutes, rotating baking sheet front to back halfway through, until bread is crisp and cheese is melted.
For more recipes like this, check out: