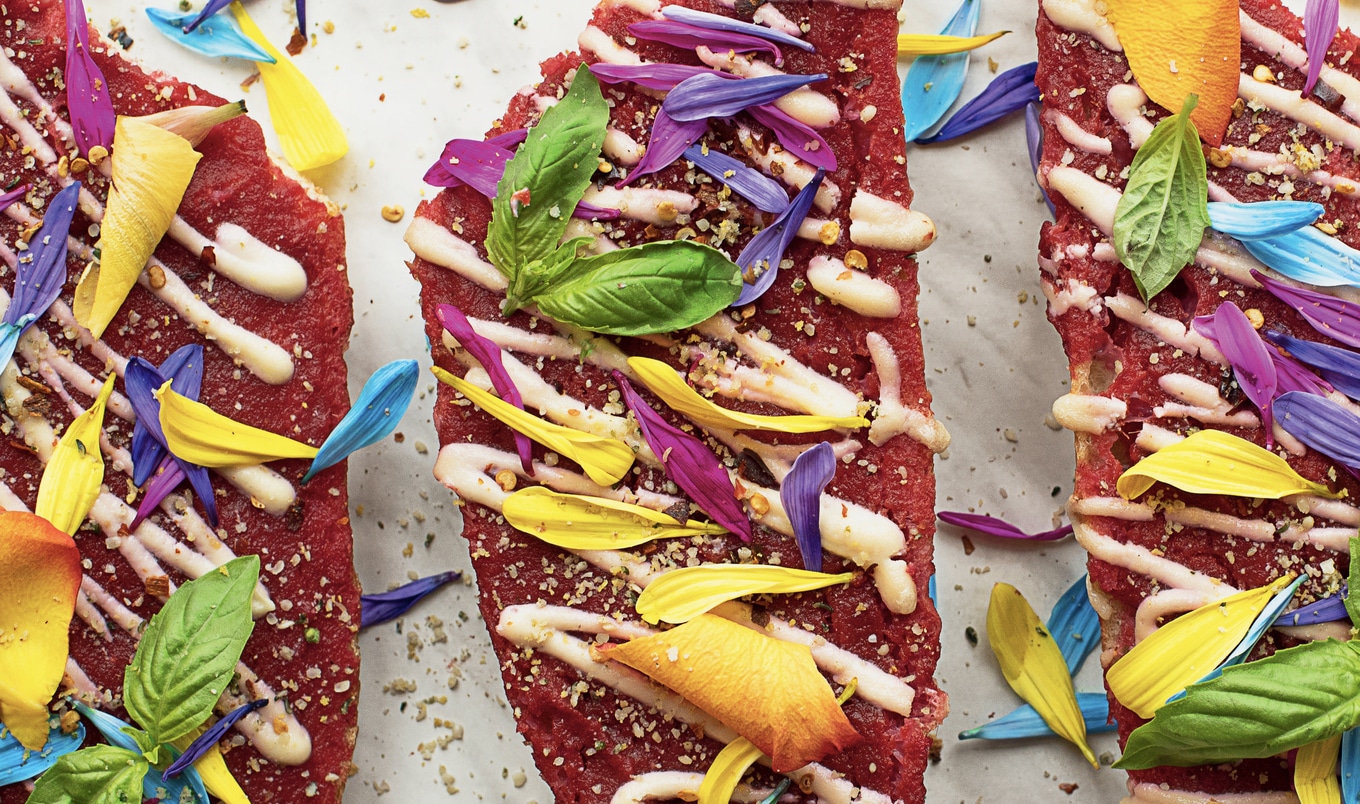 This kid-friendly, easy take on pizza is as colorful as it is tasty.
June 11, 2019
Eat the rainbow … pizza edition! This colorful pizza from Dustin Harder's brand-new Epic Vegan cookbook gets its rainbow hue from edible flowers and has all the cheesy, saucy goodness of traditional pizza.
What you need:
1 large French baguette
2 cups marinara sauce
1 cup vegan mozzarella shreds
Edible flowers, in a variety of colors
Vegan parmesan, crushed red pepper flakes, and small basil leaves for garnish
What you do:
Preheat oven to 425 degrees. Line a baking sheet with parchment paper.
Using a serrated knife, slice baguette lengthwise down the middle, then into quarters to create eight boats. Onto each piece, spread ¼ cup marinara and sprinkle with 2 tablespoons mozzarella. Place on prepared baking sheet and bake 10 to 12 minutes, or until edges of crust start to brown.
Remove from oven and sprinkle with edible flower petals, parmesan, and crushed red pepper. Place a basil leaf on each piece and serve warm.