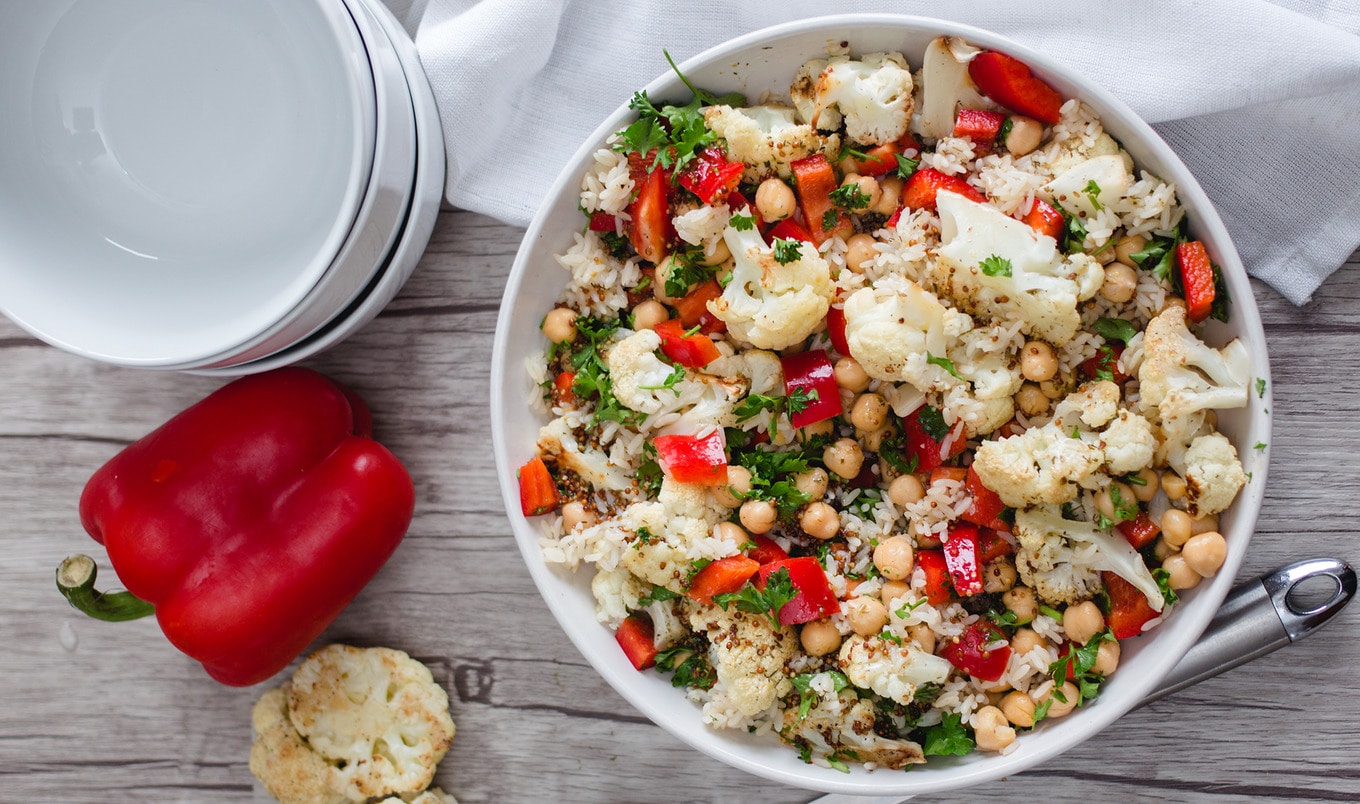 Crunchy, juicy, tangy, and, tart—this fresh-and-easy vegan salad is your new spring go-to.
March 1, 2022
We love a great big salad. But after finding the perfect lettuce, chopping all our favorite vegetables, sprinkles of this, drizzles of that … we're already exhausted. Enter this super-simple, super-satisfying cauliflower salad. Crunchy, juicy, tangy, and fresh as heck—this perfect-for-picnics spring dish comes together in no time, looks beautiful, and more importantly, tastes amazing. So what are you waiting for? Dig in!
What you need:
3 cups water
1 teaspoon salt
1 cauliflower, cut into small florets
⅓ cup olive oil
2 tablespoons lemon juice
1 tablespoon whole grain mustard
1 teaspoon coriander seeds
1 red bell pepper, diced
1 cup chickpeas
¼ cup parsley, finely chopped
What you do:
1. In a saucepan, add water and salt and bring to a boil. Blanch cauliflower for 2 to 3 minutes. Remove from heat, run under cold water, and drain.
2. In a bowl, whisk olive oil, lemon juice, mustard, and coriander seeds. Add cauliflower, bell pepper, chickpeas, and parsley. Stir well and serve.