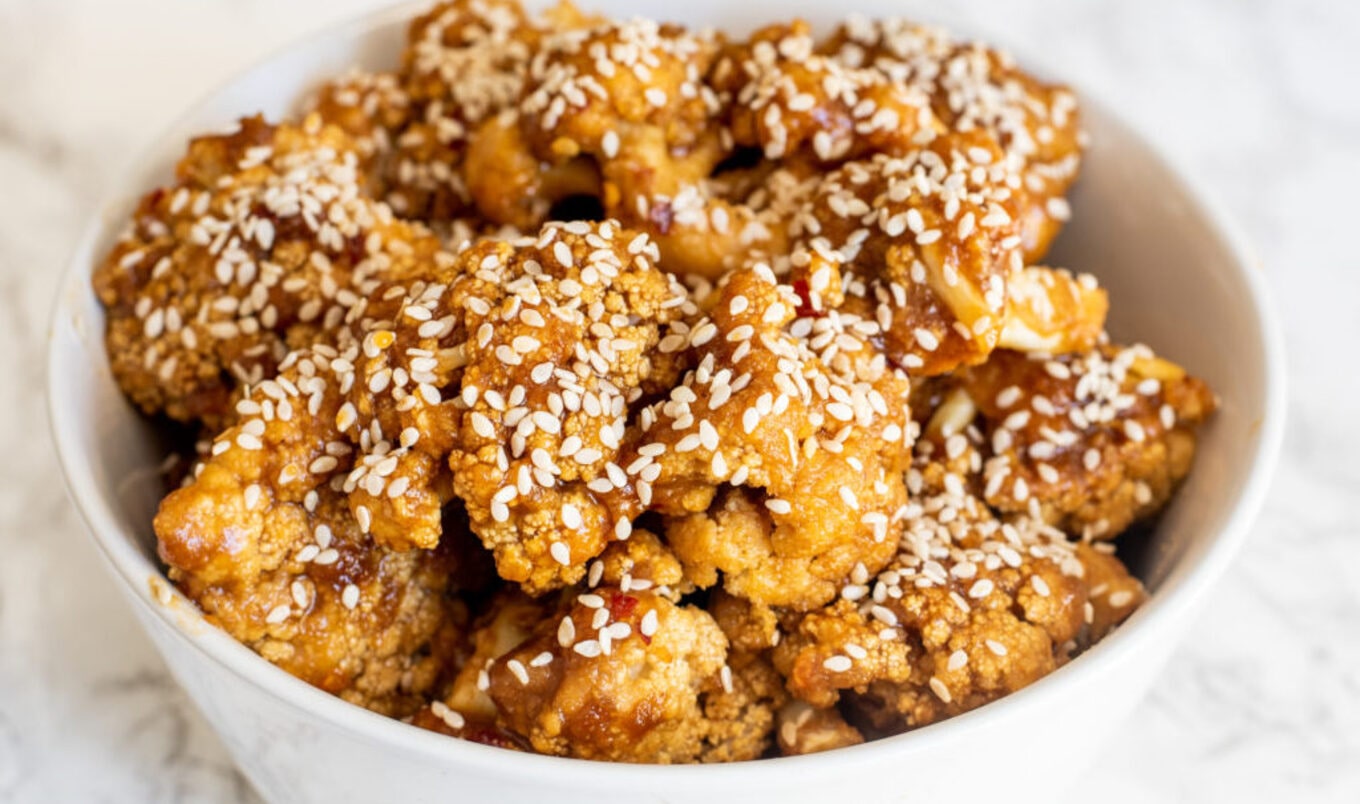 These crispy, oil-free cauliflower bites are tossed with a sweet and tangy sauce for an irresistible appetizer that comes together in no time.
May 2, 2021
Enjoy these saucy bites from HealthyGirl Kitchen on their own as a flavorful starter or add to a grain bowl, use in a wrap, or use as a crispy addition to a fresh green salad.
What you need:
1 head cauliflower
1 cup chickpea flour
1 cup vegan teriyaki sauce
1 teaspoon garlic powder
½ teaspoon ginger powder
½ teaspoon red chili flakes
1 tablespoon sesame seeds, for topping
What you do:
Preheat oven to 350 degrees and line a baking sheet with parchment paper.
Cut cauliflower into bite-sized florets and rinse.
In a medium bowl, add chickpea flour. Add florets and toss until lightly coated with flour. Tap off any excess flour and place on baking sheet and bake for 15 minutes.
In a medium bowl, combine teriyaki sauce, garlic, ginger, and red chili flakes.
Dip cauliflower in sauce to coat thoroughly and place back on baking sheet. Bake for another 15 minutes. Remove from oven, sprinkle with sesame seeds, and serve.
Photo credit: Danielle Keith