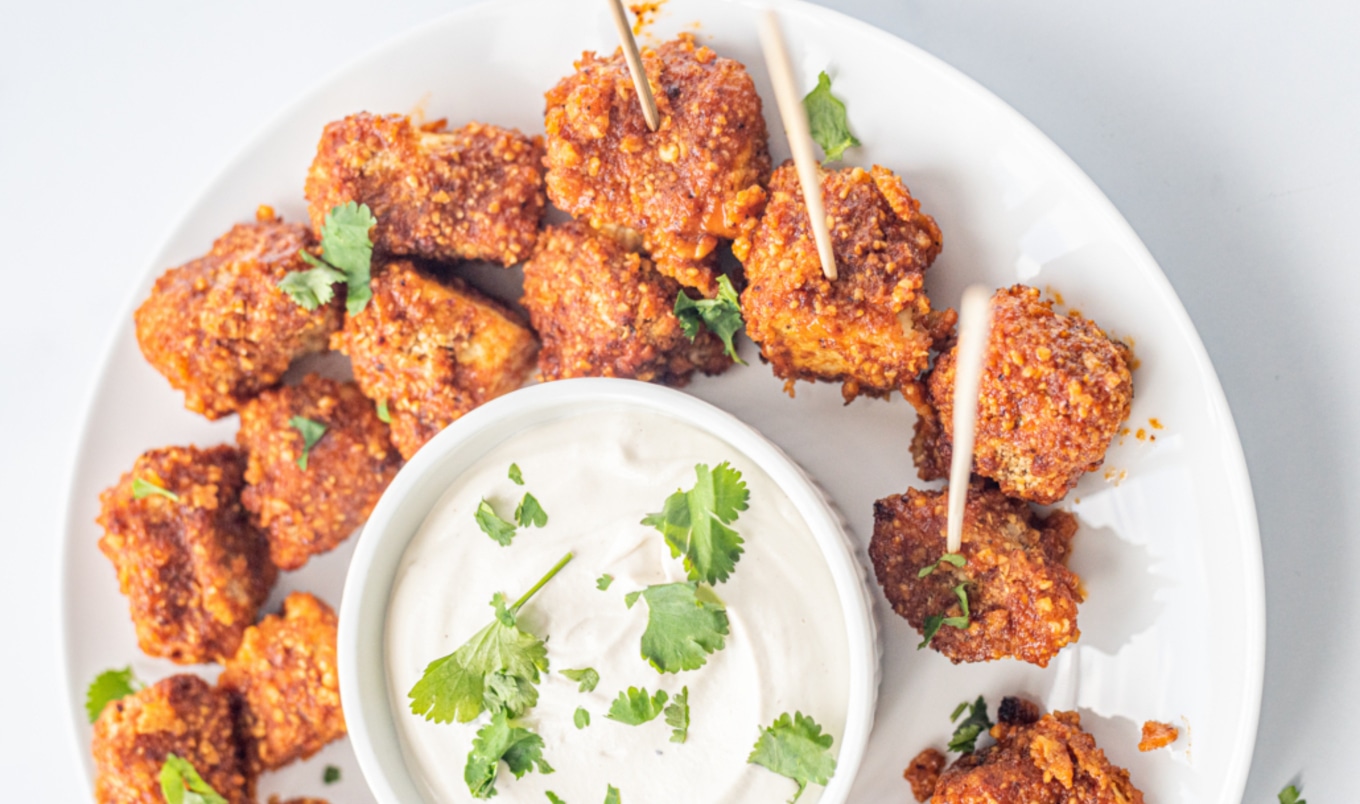 These spicy, healthful poppers are a great way to surprise any tofu critics.
April 5, 2022
Serve these fiery vegan tofu poppers from HealthyGirl Kitchen alongside cool vegan ranch or sour cream for a tasty, crowd-pleasing appetizer.
What you need:
1 (15-ounce) package extra-firm tofu
½ cup chickpea flour
½ cup water, plus ¼ cup more if needed
2 cups bread crumbs
½ cup hot sauce
2 tablespoons maple syrup
¼ cup chopped cilantro, for garnish
What you do:
Preheat air-fryer to 350 degrees. Crumble tofu into 2-inch pieces. Into a large bowl, combine flour and water. Onto a plate, add breadcrumbs.
Dip each piece of tofu into batter, then roll in bread crumbs. Set aside. Repeat with remaining pieces.
Air-fry battered tofu for 12 minutes, or until golden brown. Into a medium bowl, combine maple syrup and hot sauce.
Add finished tofu poppers to maple syrup and hot sauce. Toss, garnish with cilantro and serve.