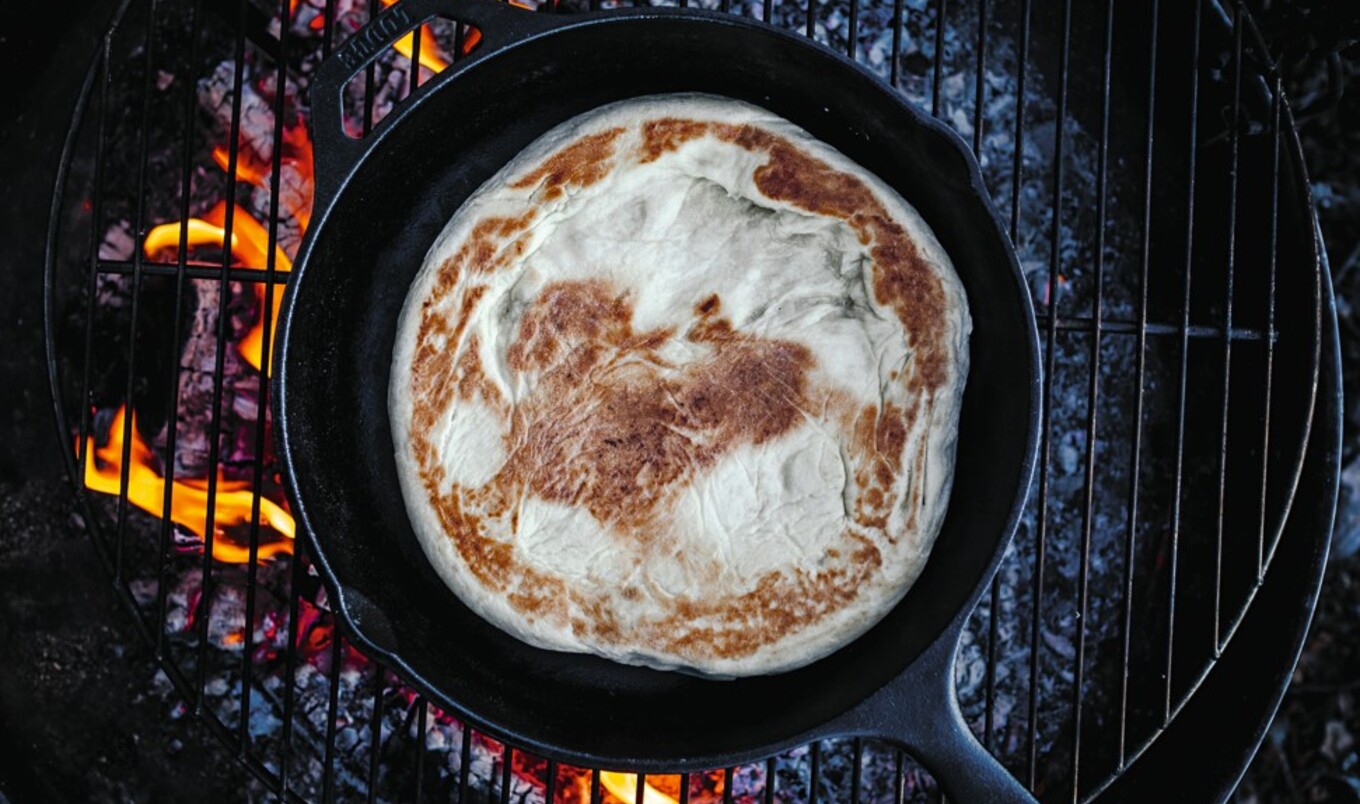 Take your cooking outdoors with this simple and fresh yeasted skillet bread.
May 18, 2023
When the summer season heats up, and we head outside to cook, this outdoor skillet bread from the Norwegian Baking through the Seasons cookbook provides a great vessel for meals. Try something savory by melting vegan cheese over top with fresh herbs and mixed greens or dunk into a brothy soup.
What you need:
¾ cup warm water
1 teaspoon sugar
1 teaspoon active dry yeast
1¾ cups white bread flour
1 teaspoon salt
1 tablespoon safflower oil
What you do:
In a jar, combine warm water, sugar, and yeast and let sit for 5 minutes, or until frothy.
In the bowl of a stand mixer fitted with a dough hook attachment, combine flour and salt. Add yeast mixture and oil and knead on medium-low for 5 minutes, or until dough is pliable. Using a spatula, scrape dough into a well-oiled large bowl, then cover with a tea towel, and let rise in a warm spot for about 1 hour, or until doubled in size.
Once dough has doubled in size, place on a lightly floured surface and fold sides over toward center to form a ball. Spread 1 teaspoon of oil over bottom of a 9-inch cast-iron skillet. Place skillet on a grill rack set over an open flame.
After 1 minute, press prepared dough into skillet with a spatula, pushing it out to sides of pan. Cook dough for 3 to 5 minutes, or until bottom of dough is golden brown and slightly firm. Turn dough over and cook other side for about 3 minutes, or until dough is cooked through. Transfer to a cutting board and let cool slightly. Serve warm.
For more recipes like this, check out: