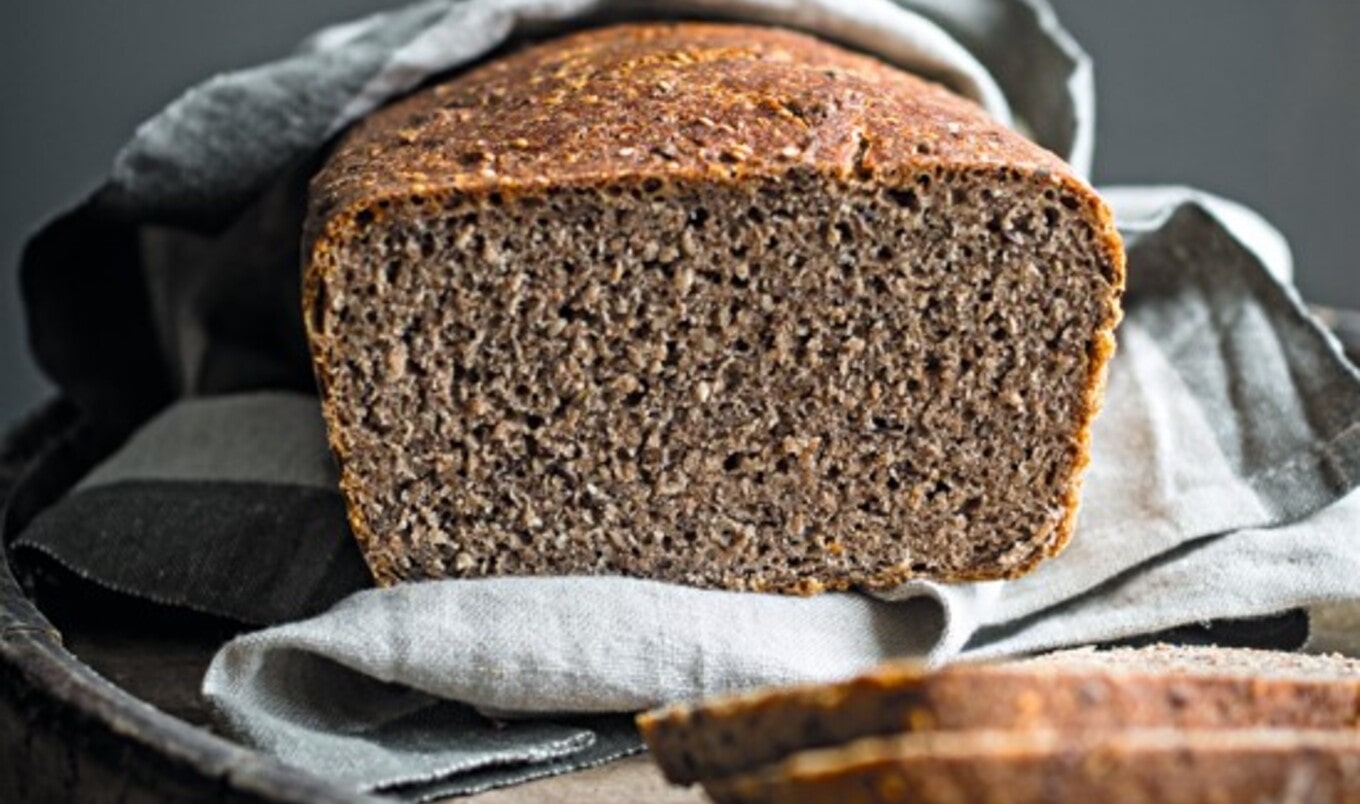 Dip your hand into homemade bread baking with this nutritious and delicious ancient grain loaf.
May 17, 2023
A good, hearty loaf that can stand up to its toppings and leave you feeling satisfied is always a winner. Emmer is an ancient heirloom grain, considered one of the earliest forms of cultivated grains, and is high in protein and low in gluten with nutty notes that lends wonderful taste to this wholesome loaf from the Norwegian Baking through the Seasons cookbook.
What you need:
4 cups plus 2 tablespoons white spelt flour
1½ cups plus 2 tablespoons stone-ground emmer flour
1½ teaspoons salt
1 teaspoon instant yeast
5 tablespoons flax seeds
5 tablespoons sesame seeds
2½ cups cold water
What you do:
In a large bowl, whisk spelt flour, emmer flour, salt, yeast, flax seeds, and sesame seeds. Pour in cold water and stir to form a dough. Cover with a tea towel and let rise in a warm spot overnight (12 to 18 hours).
Butter a loaf pan. After 12 to 18 hours, on a lightly floured surface, knead dough 3 to 4 times, then shape into a rectangle and place in prepared loaf pan. Cover with a tea towel and let rise in a warm spot for about 1 hour, or until doubled in size. Once dough has doubled in size, preheat oven to 425 degrees.
Take a second loaf pan and arrange it upside down on top of filled loaf pan to create a tent and cover dough. Bake for 40 minutes, then remove loaf pan on top and bake for about 20 minutes more, or until golden brown.
Let bread rest in loaf pan for 10 minutes before transferring to a wire rack to cool completely.
For more vegan recipes like this, check out: