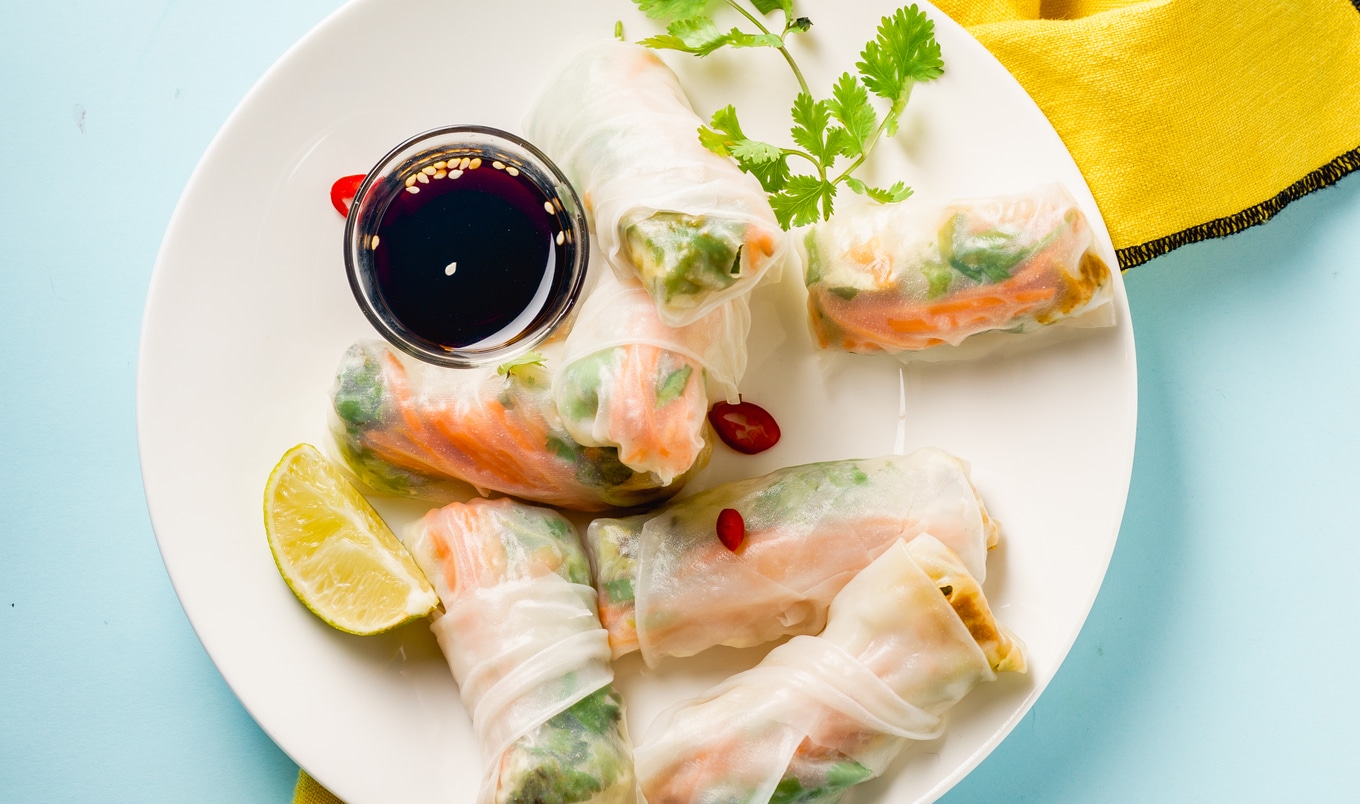 These fresh spring rolls are packed with a variety of crisp vegetables. Set out the ingredients and let guests make their own.
May 20, 2019
What you need:
2 ounces dried bean thread noodles or rice thread noodles
1 cucumber, peeled and cut in half lengthwise
12 large rice-paper wrappers (8-inch round or larger)
2 cups baby spinach leaves, cut into thin strips
1 medium carrot, cut into matchsticks
8 ounces seasoned tofu, cut into ¼-inch sticks
12 fresh basil or mint leaves
What you do:
Place the noodles in a bowl and cover with hot water. Soak 5 minutes, or until softened. Drain well in a mesh strainer and set aside.
Cut each cucumber length in half crosswise. Remove and discard the seeds by scraping a spoon down the center of each piece. Cut each piece into thin strips.
Fill a large bowl (at least several inches larger than the rice wrappers) with warm water. Soak 1 wrapper in the water until soft and pliable, 20-30 seconds. Remove the rice wrapper from the water and lay flat on a counter or cutting board.
Place 1-2 tablespoons of spinach leaves along one edge of the wrapper. Place an equal amount of noodles over the spinach. Top the noodles with 1-2 tablespoons of carrots and several pieces each of cucumber and tofu. Top the ingredients with basil or mint leaves.
Roll the wrapper, starting with the filling side, folding the ends over the filling as you roll and form a tight cylinder.