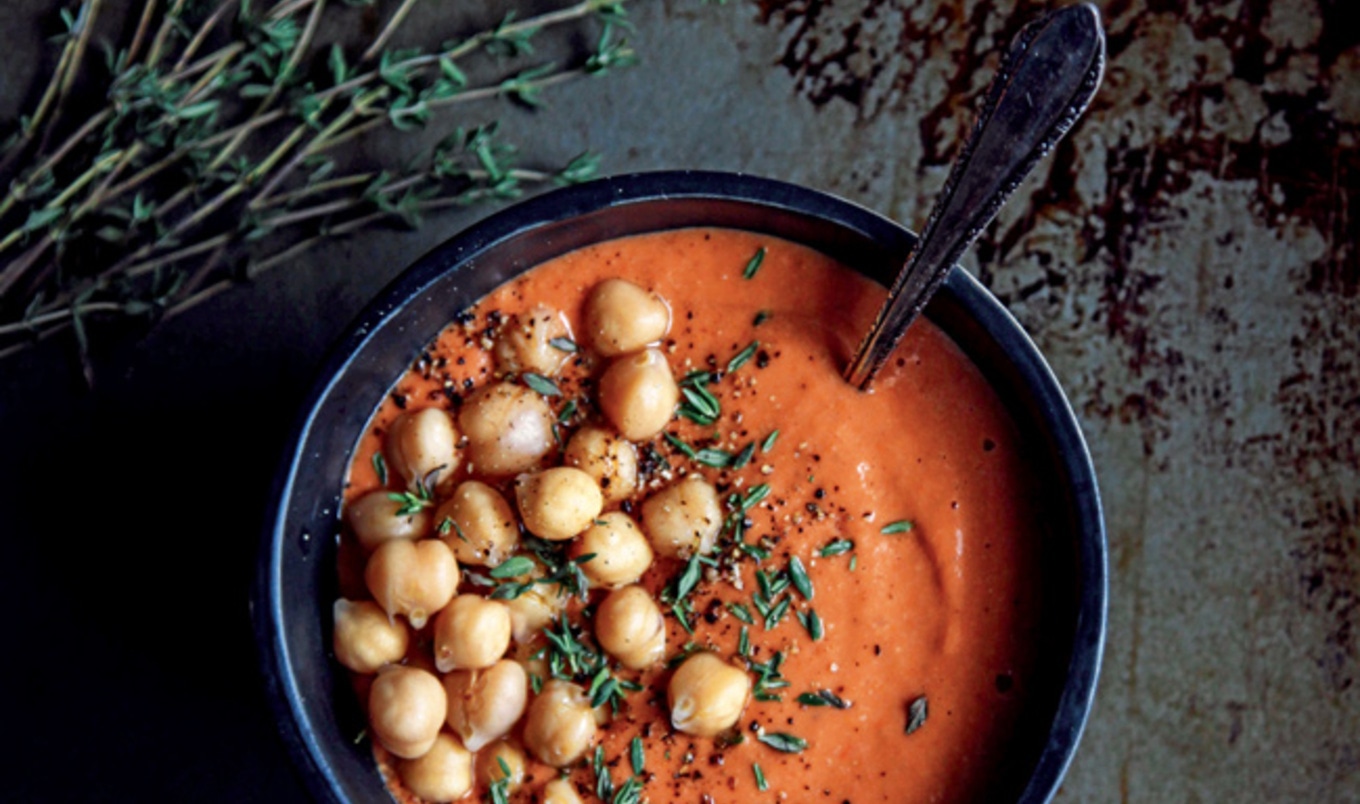 Miso, chickpeas, and maple syrup add unexpected flavor to this classic soup.
November 1, 2018
What you need:
For the soup:
4 cups chopped heirloom tomatoes
4 garlic cloves
2 tablespoons miso paste
2 tablespoons tahini
2 tablespoons maple syrup
½ cup vegetable broth or water
¼ cup cashew butter
For the toppings:
¼ teaspoon black pepper
2 tablespoons fresh thyme leaves
1½ cups cooked chickpeas
What you do:
1. For the soup, into a blender, add all ingredients and blend until smooth.
2. Into a saucepan, pour tomato mixture and simmer until warmed through, stirring occasionally. Pour into bowls and top with pepper, thyme, and chickpeas.