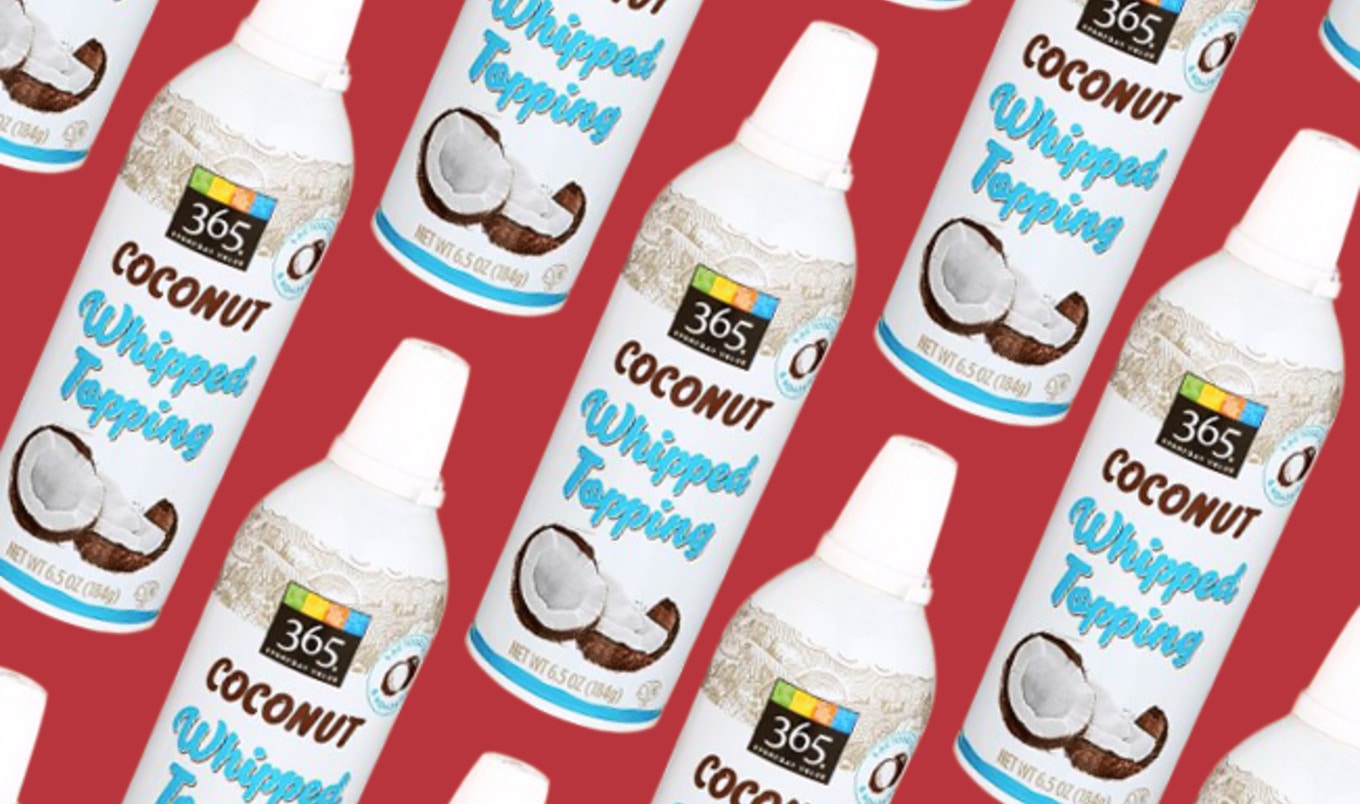 Top off your desserts, drinks, and more with vegan whipped cream.
November 20, 2017
---
The days are getting shorter and the nights are getting longer, which means the holiday season is upon us! Now's the time for parties with friends, snuggling on the couch with our beloved companion animals, and perfecting our favorite vegan recipes. And what better way to get in the spirit of things than with hot drinks and indulgent treats? We're enjoying them all even more this year thanks to the bounty of dairy-free whipped creams hitting the shelves. So, sit back, sip your hot cocoa, and put these coconut whipped creams at the top of your grocery list.
1. Trader Joe's Coconut Whipped Topping
The national grocery chain has added more plant-based products to its shelves this year, and this coconut whip is just one of its latest plant-powered Trader Joe's products you should add to your holiday arsenal (along with almond nog, turkey-less roast, and chocolate-candy cane cookies).
2. So Delicious CocoWhip!
Add this fluffy, airy whip to a bowl of vegan ice cream for a simple yet oh-so satisfying dessert. Go ahead and treat yourself to another scoop (or two) because the dairy-free company offers a CocoWhip! Light with half the fat of the popular original.
3. Whole Foods 365 Everyday Value Coconut Whipped Topping
Vegan whipped cream in an easy-spray can? Don't mind if we do! Our holiday baking will be even more fun (and simple) this year with this ingenious, must-have product. Try it with this simple Easy Vegan Pumpkin Pie recipe to make your traditional Thanksgiving dessert even sweeter.
4. Gay Lea Real Coconut Whipped Cream
For our Canadian friends, Ontario-based Gay Lea Foods' real coconut whipped cream atop a Vegan New York-Style Cheesecake will dazzle party guests. Even better? The velvety topping comes in a convenient can packaged using ozone-friendly gas.
5. Soyatoo! Cocos Whip Coconut Topping Cream
Take the ultimate control of your holiday baking with this ready-to-whip cream from Soyatoo!. This not-too-sweet coconut-based whipping cream is perfect in anything from icebox cake to layered plantain trifles. For your next holiday extravaganza, whip to your desired consistency to top off these impressive Vanilla Tarts with Cranberry Compote.
Aruka Sanchir is an editorial assistant at VegNews who has already stocked up on five cans of the Trader Joe's Coconut Whipped Topping.