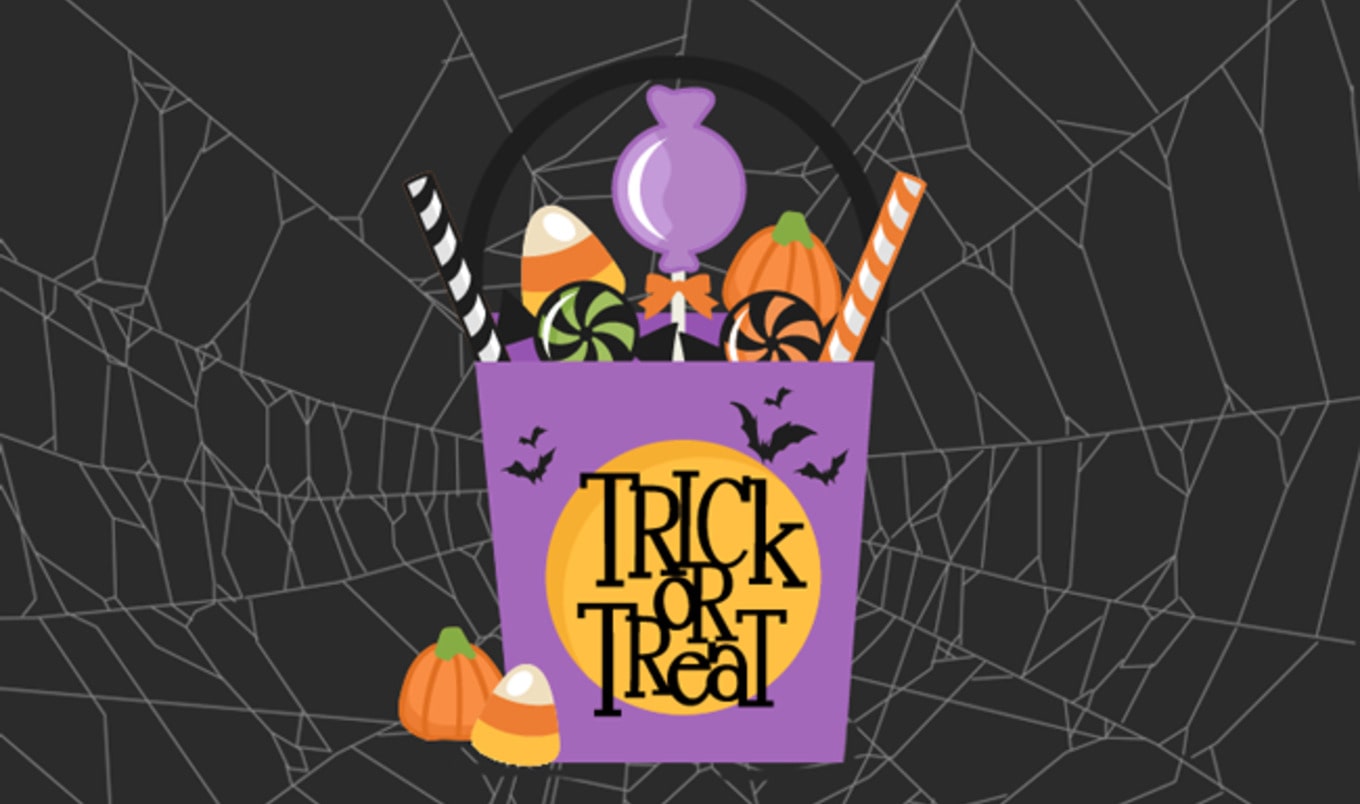 This Halloween, we're dreaming of gourmet-chocolate skulls, sour gummy worms, spooky makeup, and bewitching bath bombs.
October 28, 2017
---
Halloween is almost upon us, and even though as adults we no longer take part in trick-or-treating, we can still dream about wandering our neighborhoods looking for free candy! And, because we're dreaming, we decided to come up with our ultimate vegan Halloween bag. Get ready because there's enough spooky vegan deliciousness in this bag to last until New Year's.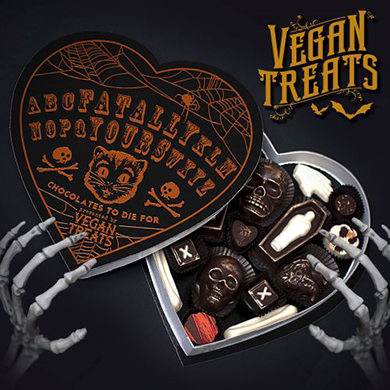 Vegan Treats Fatally Yours Chocolate Box
Vegan Treats' Fatally Yours chocolate box comes with 19 gourmet vegan chocolates—including speculoos-chunk -filled hearts, peanut butter cup coffins, and a jumbo chocolate chip cookie dough skull—finished in gold leaf.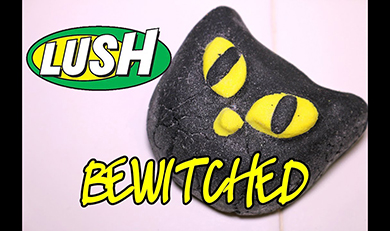 LUSH's Bewitched Bubble Bar
This Halloween, we're dreaming about staying in and soaking in the mysterious, berry-scented, bubbly bath created by LUSH's new black cat bubble bar. This treat will turn your water pitch-black so you can still get in the ghoulish spirit while being totally relaxed. 
Surf Sweets' Sour Worms
We'll turn up the nostalgia factor by munching on Surf Sweets' vegan candy, while watching the Disney-channel original Halloween classic Hocus Pocus. You can also add these gummy worms to a chocolate pudding parfait with crumbled Oreo cookies for a child-friendly sweet treat.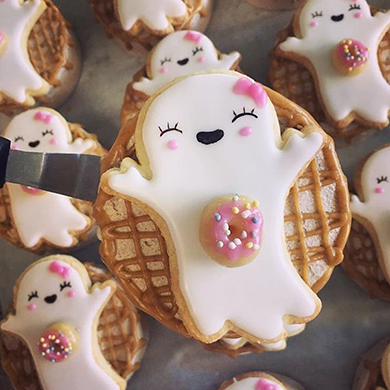 Fresh Baked Ghost Doughnuts from The Cinnamon Snail
We're drooling over The Cinnamon Snail's photographs of gourmet spirited sweets, including these adorable ghost doughnuts. And since this is a dream bag, we're wishing they had a West Coast location.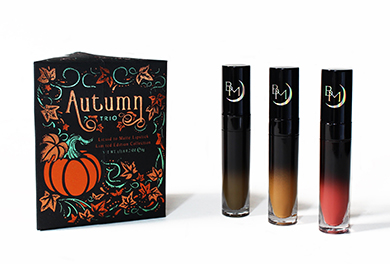 Black Moon Cosmetics' Liquid Lipstick Autumn Trio
Whether we're completing our witchy vegan costume or simply adding a pop of autumn color to our weekday look, we can't get over the gorgeous shades of these cruelty-free liquid lipsticks. The aptly named liquid to matte lipwear—Cider, Harvest, and Hazel—will have us looking fall ready in no time.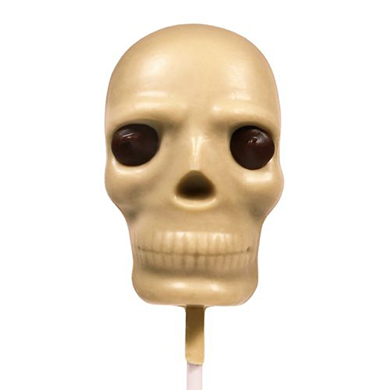 Sjaak's White Chocolate Skull Pops
Vegan white chocolate is hard to find, but all-vegan chocolatiers Sjaak's is making sure herbivores don't miss out this holiday season with seasonal skull pops that feature fair-trade dark chocolate eyes.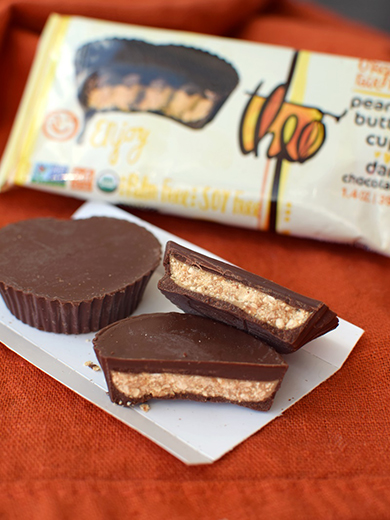 Theo Chocolate's Vegan Peanut Butter Cups
Theo Chocolate's dairy-free, fair-trade, palm oil -free dark chocolate cups are exactly what we want to be snacking on when October 31st rolls around.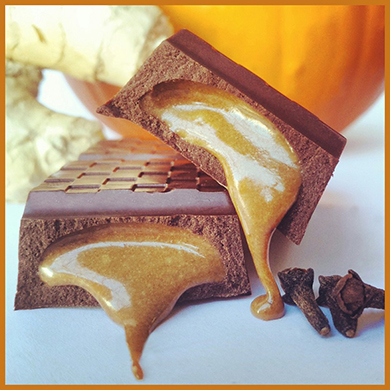 Coracao's Pumpkin Spice Caramels
Pumpkin-spice caramel enrobed in raw chocolate from Berkeley-based chocolatiers Coracao is a far cry from the nostalgic candy of our childhood, but we're all for this gourmet treat finding it's way into our dream bag.
Sarah McLaughlin is an editorial assistant at VegNews who loves everything about Halloween.