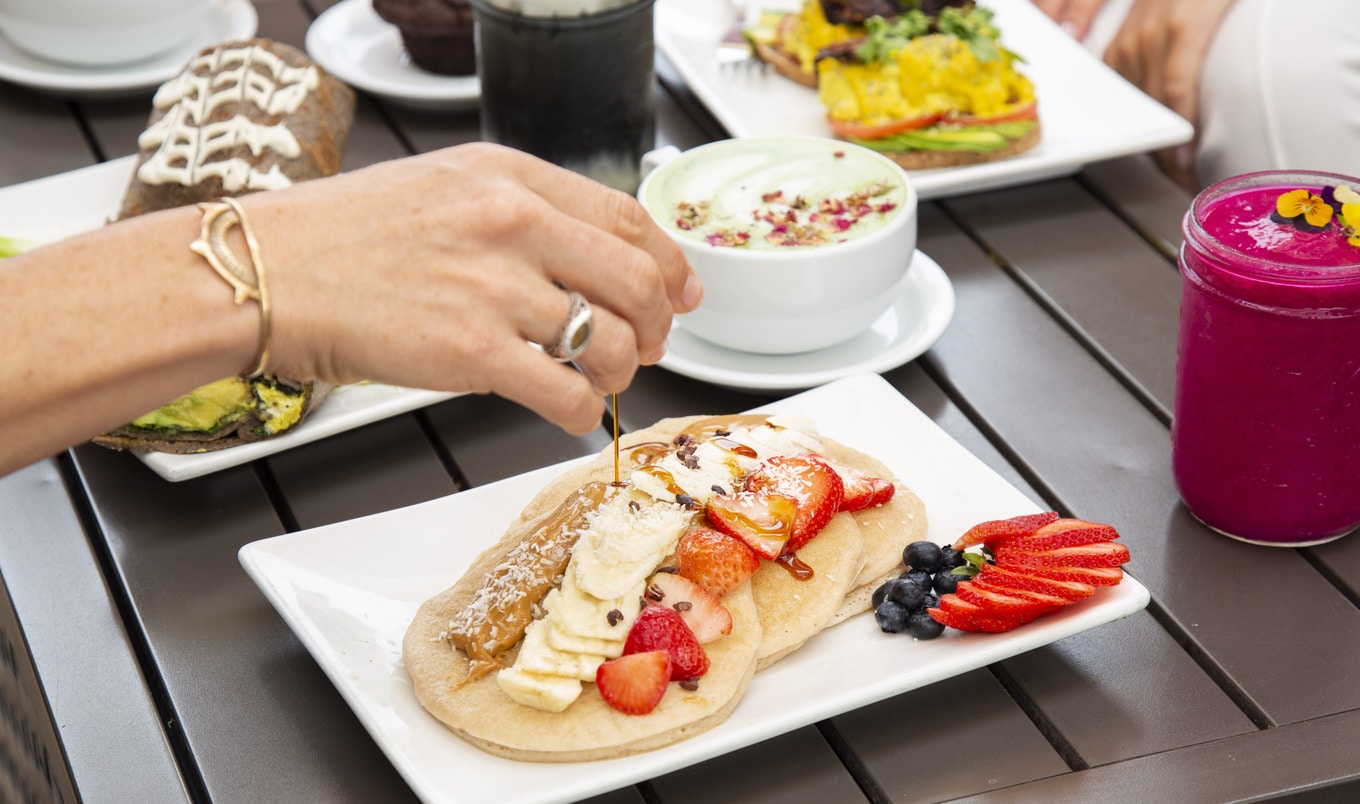 These simple, golden, puffy pancakes are elevated via an assortment of fruity, superfood toppings and drizzles.
October 6, 2022
This gluten-free pancake recipe from the Healthy Living Through a Plant-Based Diet: A Trilogy Sanctuary Cookbook is the perfect canvas for additions such as sliced banana, chocolate chips, and toasted nuts.
What you need:
For the batter:
1¾ cups almond milk
1 tablespoon coconut oil
1 banana
1½ cups oat flour
½ cup gluten-free flour
½ teaspoon baking powder
½ teaspoon baking soda
1 tablespoon coconut oil, for cooking
For the toppings:
1 tablespoon coconut flakes
½ cup strawberries, sliced
1 banana, slices
1 tablespoon cacao nibs
2 tablespoons peanut butter
2 tablespoons maple syrup
What you do:
For the batter, into a blender, add all ingredients and blend until smooth.
In a skillet over medium heat, warm oil. Once hot, pour in ⅓ cup batter. Cook on one side for 2 to 3 minutes until bubbles appear on surface. Flip and cook for 1 to 2 minutes. Repeat until all batter is used.
To serve, divide pancakes among 2 serving plates. Sprinkle coconut flakes, strawberries, banana, and cacao nibs evenly over each plate. Drizzle with peanut butter and maple syrup and enjoy.