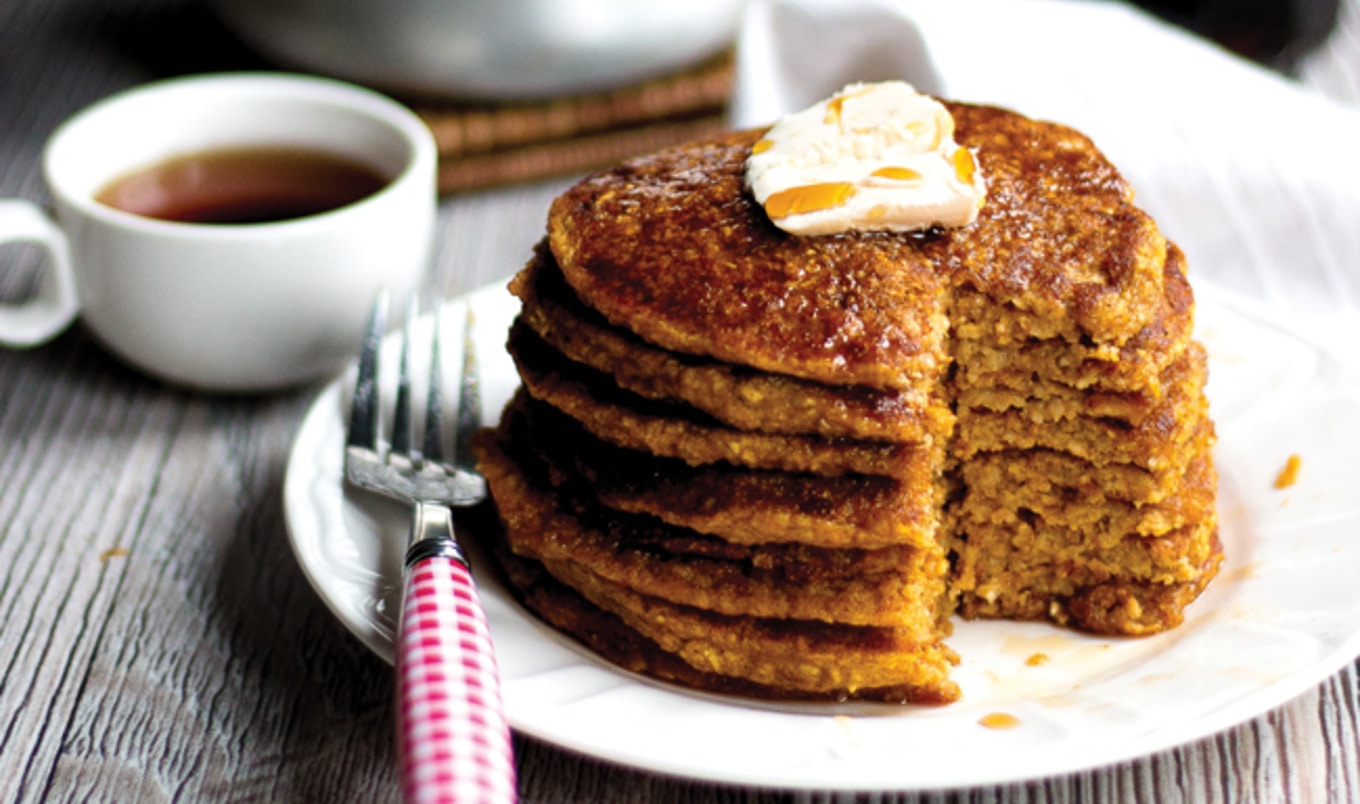 Flavors of cinnamon, ginger, nutmeg, and maple have our mouths watering for fall.
October 15, 2022
Pancakes are never a bad idea. This is especially true when they're made with an extra nutritious boost, like these Sweet Potato Pancakes from Melissa King's Easy. Whole. Vegan.: 100 Flavor-Packed, No-Stress Recipes for Busy Families. So make a tall stack, bring on the maple syrup, and dig in!
What you need:
2 cups gluten-free oat flour
2 teaspoons baking powder
1 teaspoon ground cinnamon
½ teaspoon ground ginger
½ teaspoon salt
¼ teaspoon ground nutmeg
1½ cups almond milk
1 cup sweet potato purée
2 flax eggs (2 tablespoons flaxseed meal disolved in five tablespoons of water)
2 tablespoons maple syrup
1 teaspoon vanilla extract
2 tablespoons melted coconut oil
What you do:
1. Into a large bowl, mix together all the dry ingredients. Into a medium bowl, mix all of the wet ingredients except the coconut oil. Add dry ingredients to the wet ingredients and mix until combined.
2. Heat a large sauté pan on medium heat and add coconut oil. Using a ¼-cup measuring scoop, drop batter onto pan. Flip after 1 or 2 minutes, or until edges start to brown. Repeat with remaining batter. Serve pancakes immediately or, once cool, refrigerate or freeze.