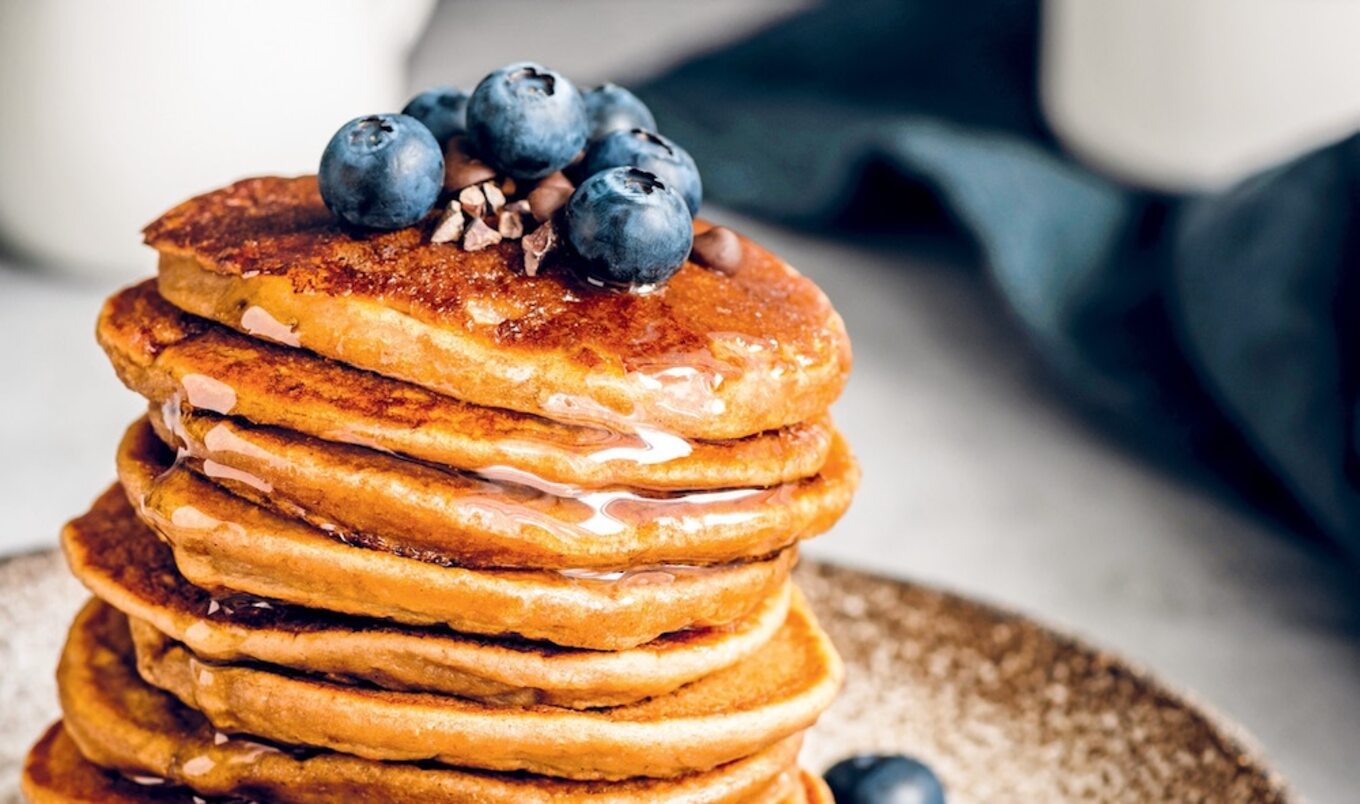 These classic Sunday morning brunch-ready pancakes take just minutes to make (and even less to devour).
May 19, 2020
Top these diner-ready pancakes from The Oat Milk Cookbook with fresh berries, maple syrup, bananas foster, or whipped cream for a stepped up brunch. Even better? Add chocolate chips and fresh blueberries to the batter.
What you need:
2½ cups flour
¼ cup sugar
2½ teaspoons baking powder, divided
2 teaspoons baking soda
¼ teaspoon salt
½ cup applesauce
2¼ cups oat milk
2 tablespoons sunflower oil, plus extra for the skillet
1 teaspoon vanilla
What you do:
Preheat oven to 200 degrees.
In a small bowl, whisk flour, sugar, 2 teaspoons baking powder, baking soda, and salt. In a large bowl, combine applesauce and remaining ½ teaspoon baking powder. Add oat milk, oil, and vanilla to applesauce. Add dry ingredients to wet and mix well.
Lightly brush a skillet with oil and warm over medium-high heat. Pour 1/4 cup of batter onto skillet and cook until bubbles form on surface and edges are dry. Flip and cook on other side for about 1 more minute. Keep warm on a baking sheet in oven while cooking remaining pancakes.