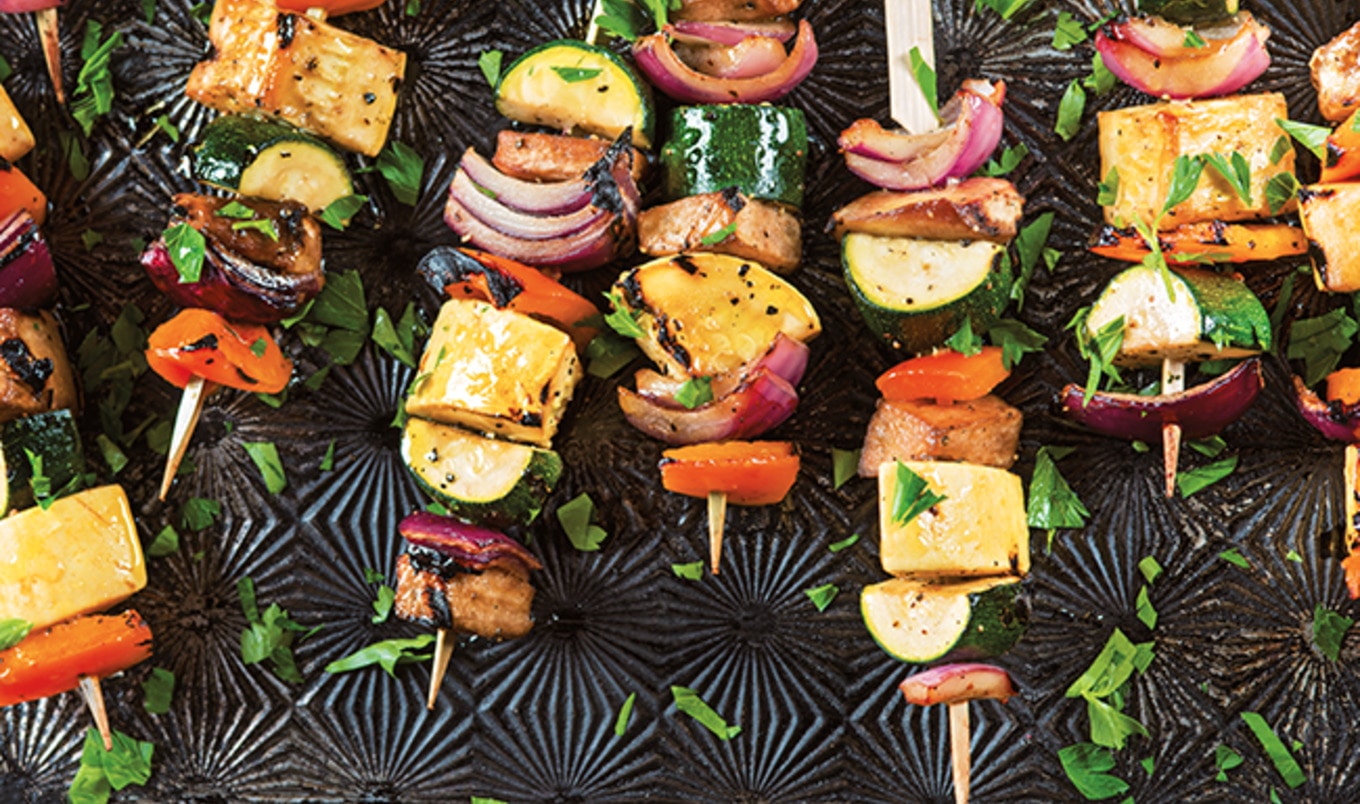 Move aside vegan burgers and hot dogs: these flavorful kabobs are ready to reclaim the summer barbecue spotlight.
July 4, 2023
This easy vegetable kabob recipe, from Linda and Alex Meyer's Great Vegan BBQ Without a Grill, will change the way you look at vegetables this summer.
What you need:
2 medium zucchini
1 medium red onion
2 medium orange bell peppers
1 small eggplant
1 medium summer squash
1 cup aged balsamic vinegar
1 tablespoon liquid smoke
¼ cup soy sauce
3 tablespoons olive oil
2 cloves garlic, minced
1 tablespoon chopped fresh rosemary
1 tablespoon chopped fresh oregano
1 teaspoon brown sugar
1 teaspoon salt
1 teaspoon black pepper
What you do:
1. Chop zucchini, red onion, bell peppers, eggplant and summer squash into ½-inch cubes. Into a medium bowl, place vegetables.
2. Into a small bowl, whisk balsamic vinegar, liquid smoke, soy sauce, olive oil, garlic, rosemary, oregano, brown sugar, salt and black pepper. Pour over vegetables and toss to combine. Transfer to an air-tight container, and place vegetables in the refrigerator for 2 hours, tossing every half hour.
3. Heat a grill pan or skillet to medium-high heat. Pierce vegetables onto wooden or metal skewers in alternating fashion, and cook for 5 to 8 minutes per side, or until browned and dark grill marks have developed.
For more recipes like this, check out: