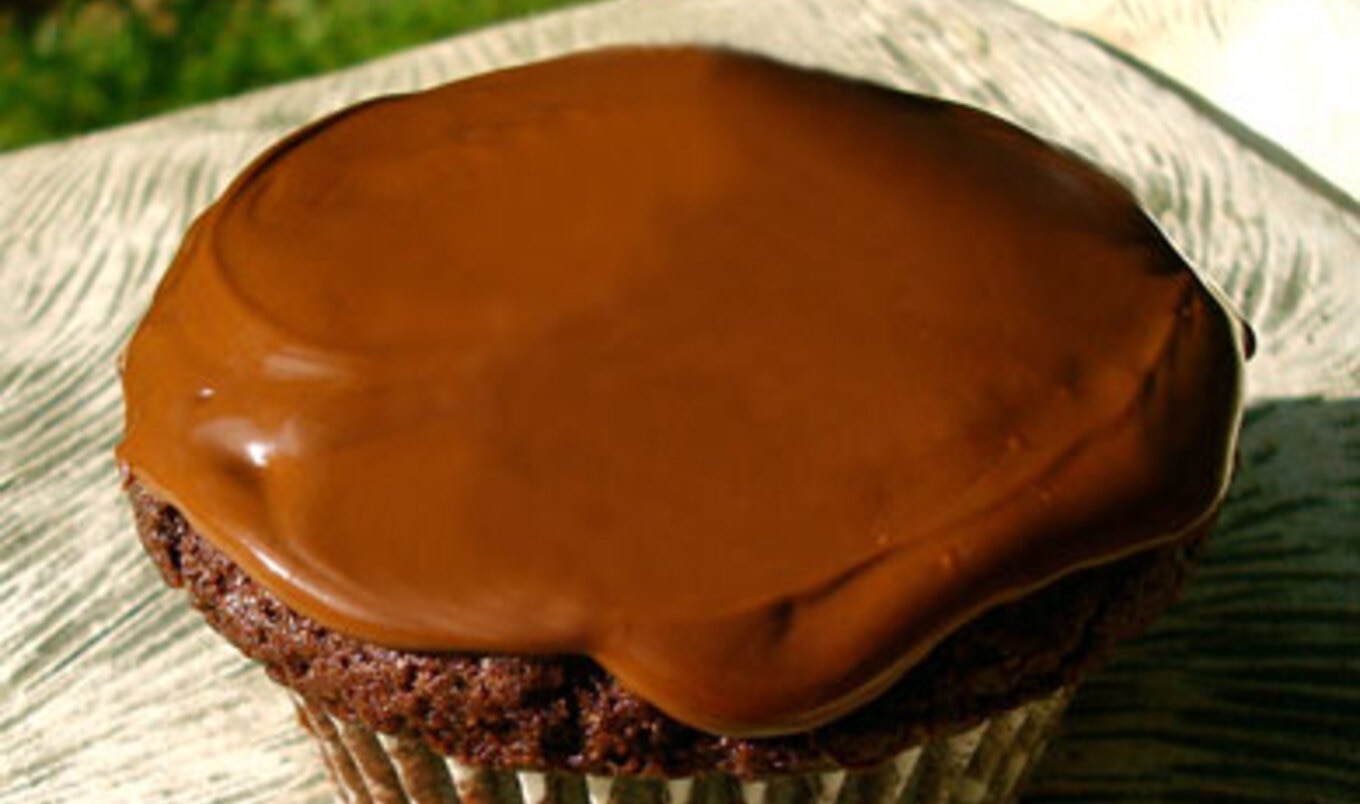 Parties are not complete without a batch of these classic, crowd-pleasing cakes.
September 30, 2012
Makes 9 cupcakes
What you need:
For the cupcakes:
1-1/2 cups gluten-free all-purpose flour
1/2 teaspoon xanthan gum
3/4 cup evaporated cane juice
1-3/4 teaspoons baking powder, divided
1/4 teaspoon salt
1/4 cup plus 2 tablespoons applesauce
3/4 cup non-dairy milk
1 teaspoon vanilla
1/4 cup canola oil
3/4 teaspoon apple cider vinegar
1/2 cup chocolate chips
For the frosting:
1/2 cup French Vanilla flavor non-dairy creamer
1 cup chocolate chips
What you do:
For the cupcakes, preheat oven to 350 degrees. Lightly oil a muffin pan or line with muffin papers. In a medium bowl, combine flour, xanthan gum, evaporated cane juice, 1-1/2 teaspoons baking powder, and salt.
In a large bowl, combine applesauce, remaining 1/4 teaspoon baking powder, non-dairy milk, vanilla, and oil. Add vinegar and stir to thoroughly combine. Add dry ingredients to wet, then mix chocolate chips into batter.
Divide batter evenly into muffin cups and bake for 15 minutes or until a toothpick inserted into center comes out clean.
For the frosting, in a medium saucepan over medium-high heat, heat creamer until hot, but not boiling. Remove from heat and stir in chocolate chips until smooth. Refrigerate before using.
To assemble, fluff cold frosting with a spoon and then frost cupcakes.