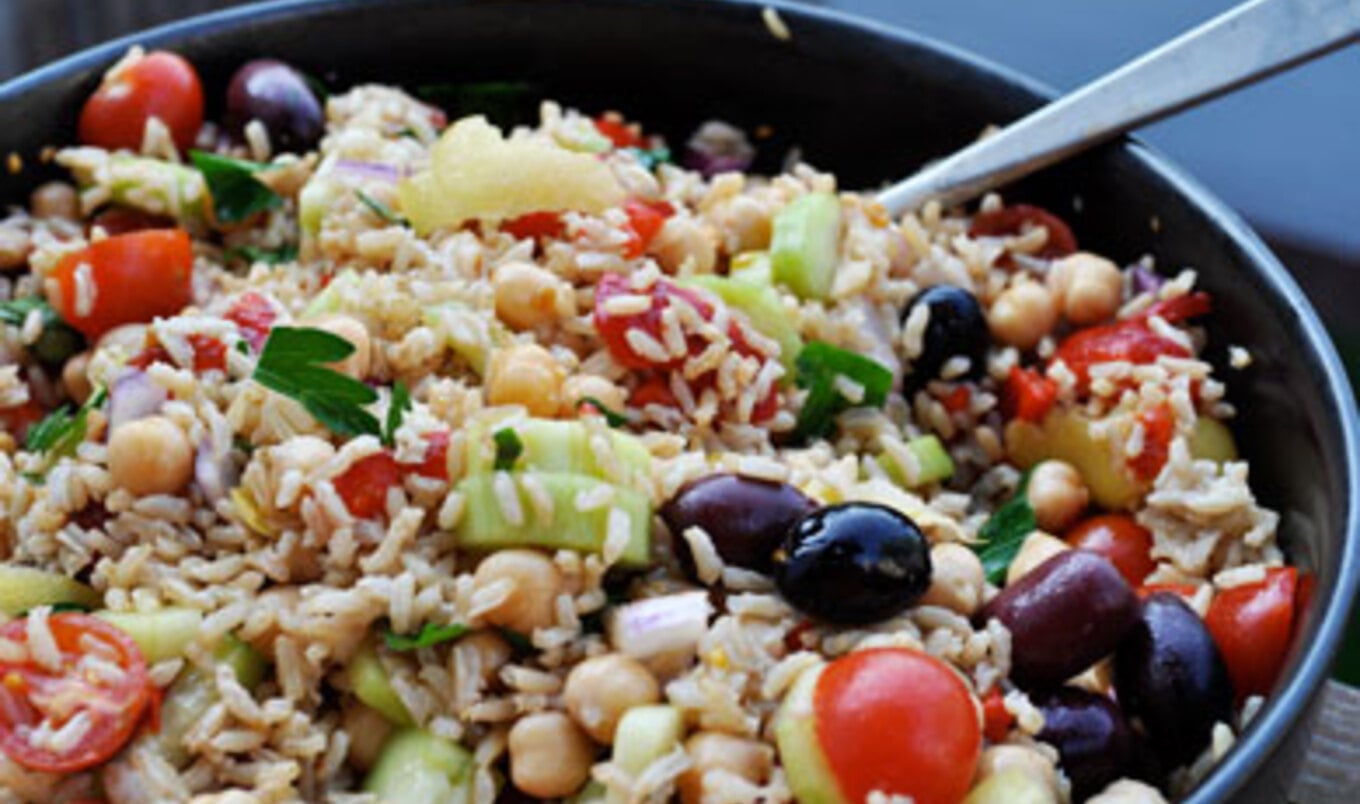 This hearty, whole-foods salad utilizes fresh summer produce and the crisp flavors of the Mediterranean.
May 27, 2012
Tomatoes, red peppers, and red onion add fresh flavor and color to this dish, which can be served as a filling entrée salad or a simple side.
Serves 10
What you need:
1/4 cup fresh lemon juice
Peel of 1 lemon, cut into strips
2 tablespoons olive oil
1 minced garlic clove
2 red peppers, cut into wide strips
3-1/2 cups cooked brown rice
1 15-ounce can garbanzo beans, drained and rinsed
24 cherry tomatoes, halved
1 cup pitted kalamata olives
1 cucumber, peeled, deseeded, and diced
2 tablespoons chopped fresh parsley
1/4 cup finely diced red onion
What you do:
Preheat broiler. In a bowl, combine lemon juice, lemon peel, olive oil, and garlic. Set aside.
Place red peppers on baking sheet and broil until skin bubbles and starts to turn black. Remove peppers from broiler and place in a covered bowl for 5 minutes. Remove outer skin, and dice peppers.
In a large bowl, combine rice, beans, tomatoes, olives, cucumber, parsley, onion, and peppers and toss with lemon juice dressing.
Chef's Tip: Depending on your preference, you can include the lemon peel in the salad or discard.
Photo courtesy of Kim Lutz