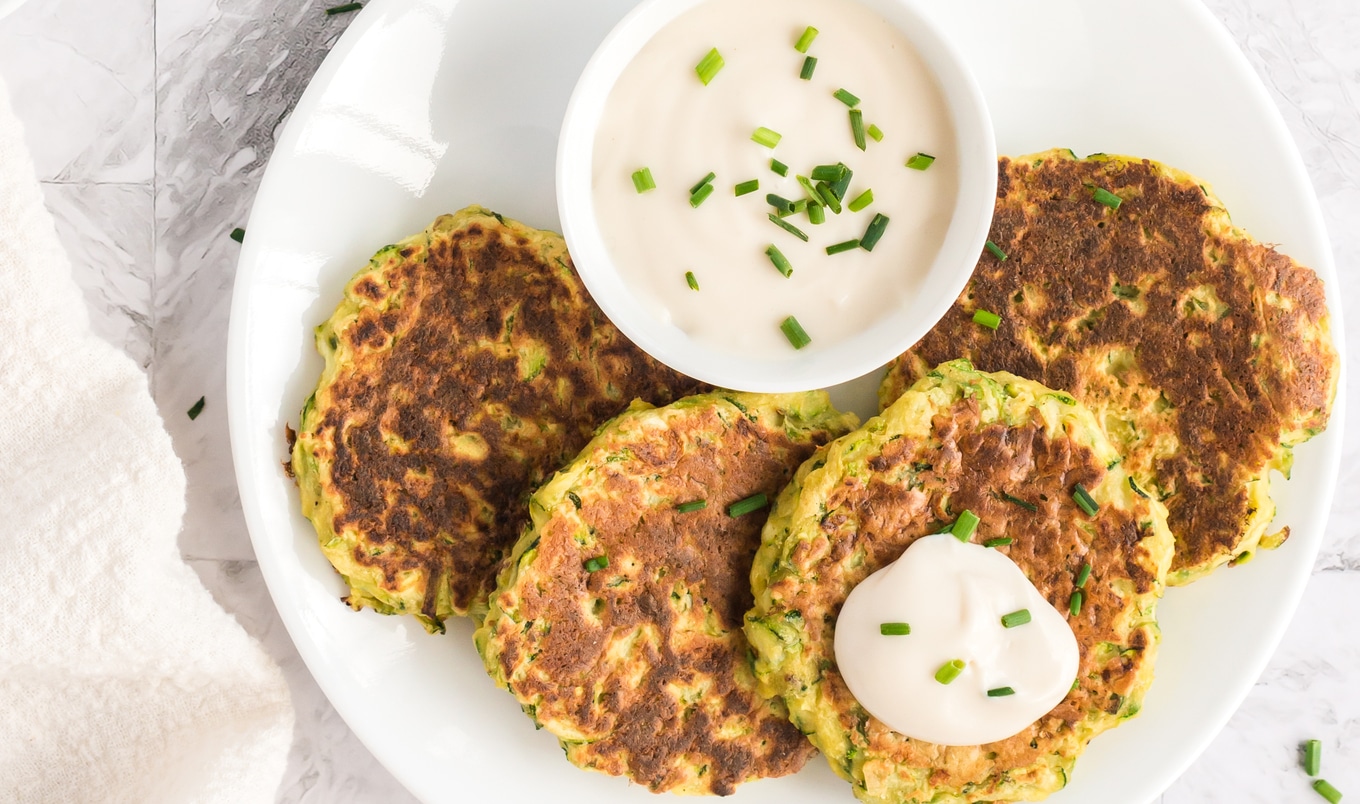 Crispy, golden-fried fritters get a dose of creamy depth from tahini, herbaceousness from dill seed, and tangy brightness from fresh lemon.
May 22, 2023
These simple fritters from the Dreena's Kind Kitchen cookbook make a tasty side dish or light meal. Serve with vegan sour cream or drizzle with balsamic reduction for a tasty, saucy finish.
What you need:
1 tablespoon lemon juice
1 tablespoon tahini
3 cups grated zucchini
¾ cup chickpea flour
1 teaspoon Dijon mustard
4 tablespoons sliced green onions (green portion only)
½ teaspoon salt
½ teaspoon dill seed
¼ teaspoon black pepper
What you do:
In a small bowl, combine lemon juice and tahini. In a large bowl, combine all remaining ingredients and stir in lemon-tahini mixture. Stir well and allow mixture to sit for 15 to 20 minutes, until chickpea flour has absorbed excess liquid from zucchini.
Place a nonstick skillet over medium-high heat. Scoop ¼ cup of mixture and transfer to skillet. Use a spatula to flatten into a fritter shape and cook on one side for 3 to 4 minutes, until golden. Flip and cook for another 2 to 4 minutes on second side, until golden and cooked through. If fritters are browning too quickly, reduce heat to allow centers to cook fully. Repeat with remaining fritters, and serve.
For more recipes like this, check out: