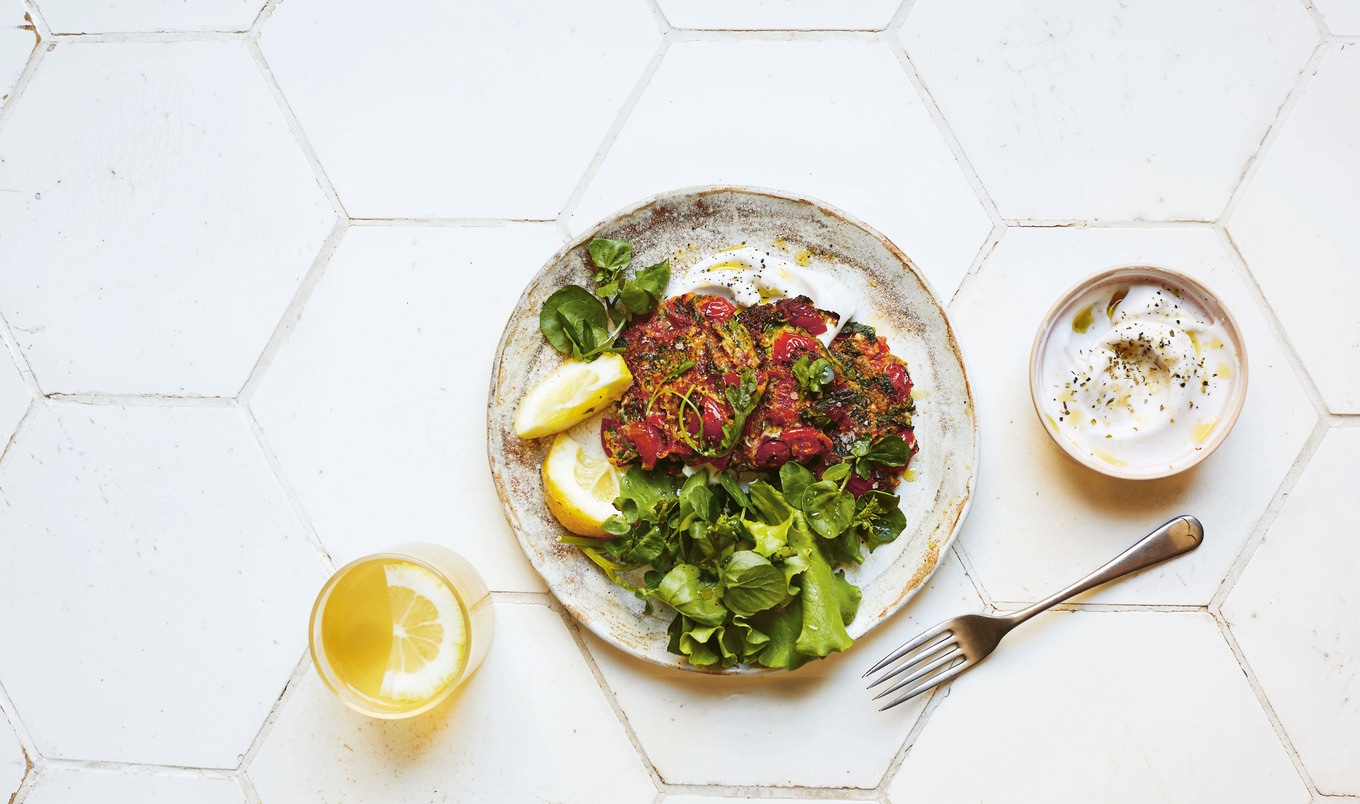 Authentic tomato fritters are a staple on Greek islands. But now you can get that Mediterranean taste in your own kitchen with this simple recipe.
April 3, 2020
Serve these crispy, red fritters from the Five Ingredient Vegan cookbook hot with cooling vegan yogurt and a juicy wedge of lemon, while you imagine you're lounging on a Greek island with views of crystal blue waters.
What you need:
3 tablespoons all-purpose flour
1 teaspoon baking powder
1 teaspoon dried oregano
1 cup cherry tomatoes, roughly chopped
½ cup flat-leaf parsley, finely chopped
⅛ teaspoon salt
⅛ teaspoon black pepper
¼ cup cold water
4 tablespoons sunflower oil
What you do:
Into a mixing bowl, add flour, baking powder, and dried oregano and stir. Add tomatoes, parsley, salt, and pepper, and stir again. Add cold water and mix until a thick batter is formed.
In a frying pan over medium-high, warm oil until hot. Carefully drop tablespoons of batter (up to four at a time, to avoid fritters touching and merging) and cook for 1 minute until golden and crisp. Carefully flip fritters and cook on other side. Drain on paper towels, then repeat cooking process until all batter has been used. Serve hot.
Photo credit: Luke Albert