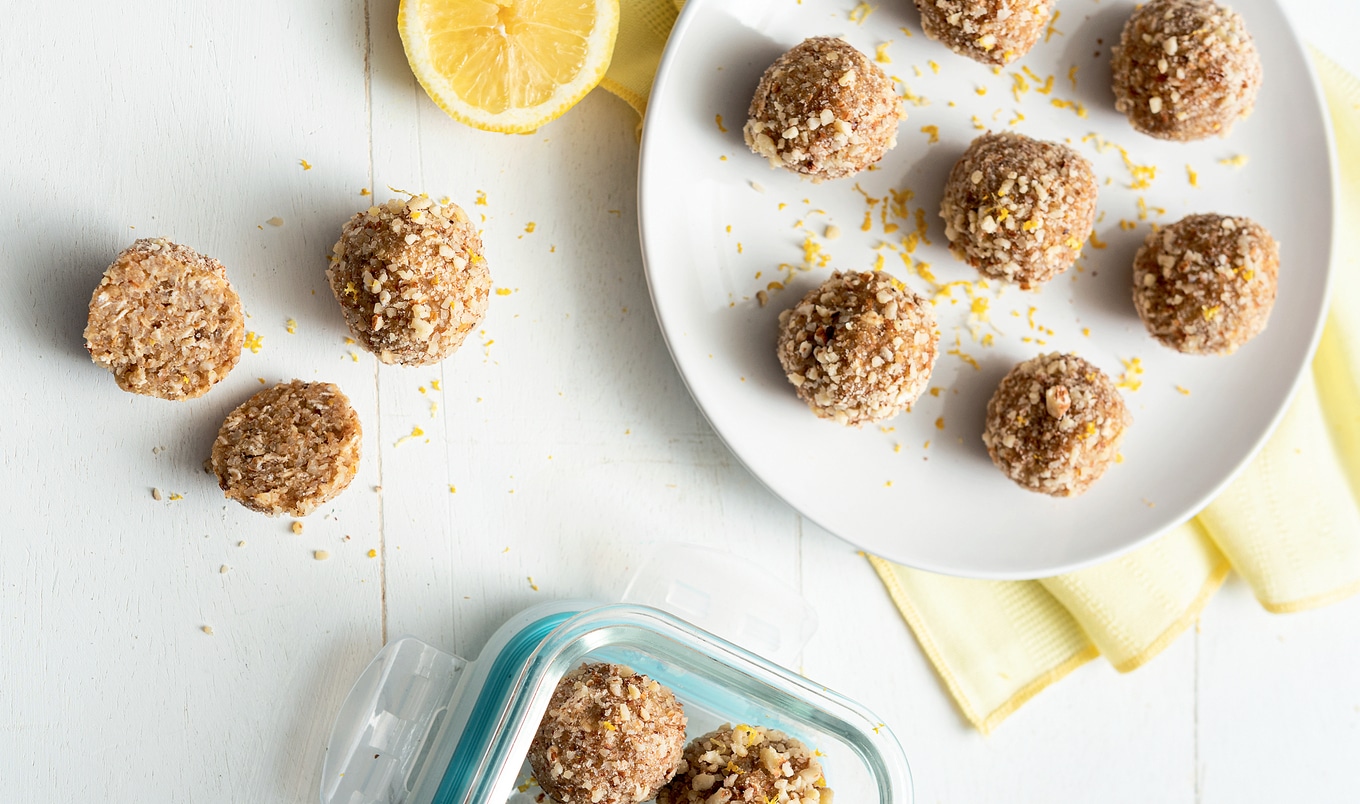 These nutritious bites are bursting with fresh lemon flavor.
May 5, 2023
The petit bites from Jackie Sobon's new cookbook Vegan Yack Attack's Plant-Based Meal Prep are perfect as-is, but for a little extra protein and texture, try rolling in hemp hearts.
What you need:
2 cups water
1 cup quinoa, rinsed
1 cup dates, halved and pitted
1 cup raw almonds
¼ cup lemon juice
1½ tablespoons lemon zest
3 tablespoons agave
¼ teaspoon salt
½ cup quick-cooking oats
What you do:
In a large pot over medium heat, add water and quinoa, cover, and bring to a boil. Reduce heat to medium-low and simmer until water is absorbed, about 16 minutes. Leave cooked quinoa uncovered for 3 minutes, then fluff with a fork and set aside to cool.
Into a food processor, add quinoa, dates, and almonds, and pulse until mixture starts clumping together. Add juice, zest, agave, and salt and pulse until just incorporated, then transfer mixture to a large bowl.
Fold in oats and knead until well combined. Chill mixture for 20 minutes, then roll 2 tablespoon-sized scoops between dampened palms to form balls. Store in refrigerator for up to 10 days.